I am so thankful for my bridesmaids. They have really helped me so much during the wedding planning process. And, of course, they've been my good friends for years. While my big ($-wise) gifts to them were paying for a portion of their dresses and the makeup and updos for the wedding, I also wanted to give them a little something that they could keep after the big day.
I'm a fool for a monogram, and a lot of my friends are, too (this is South Carolina, afterall) so I decided to surprise them with monogrammed clutches. I chose the island clutch from Viv and Lou, in navy blue (which appears to no longer be available, but they have some other seasonal colors). I actually ordered them really far in advance – in August! Viv and Lou runs really good sales so I scooped them up when they were having a promotion. They have great products and high quality monogrammed goods.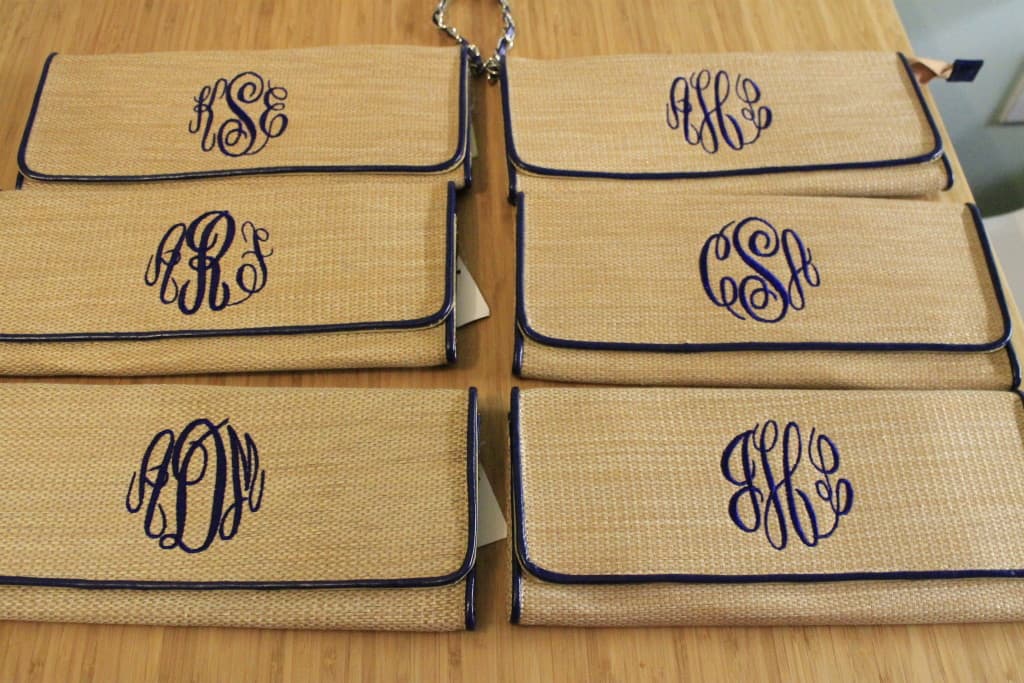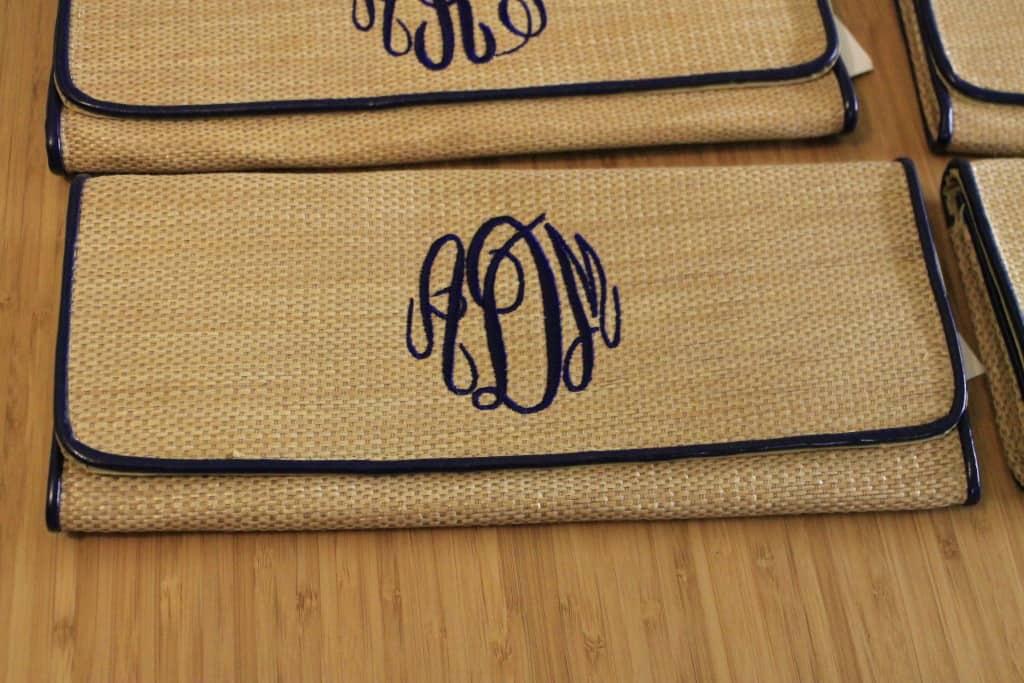 But, you know I can't stop there. I wanted to put some day-of accessories in the bag. I made them each a braided pearl bracelet and stuck that in a small pouch inside the purse.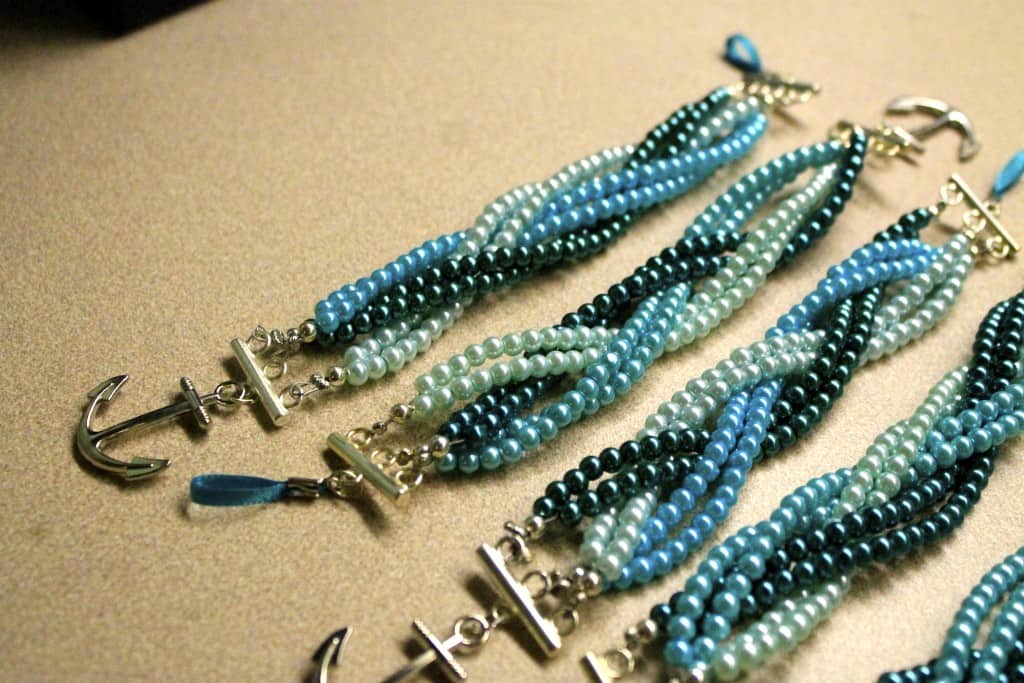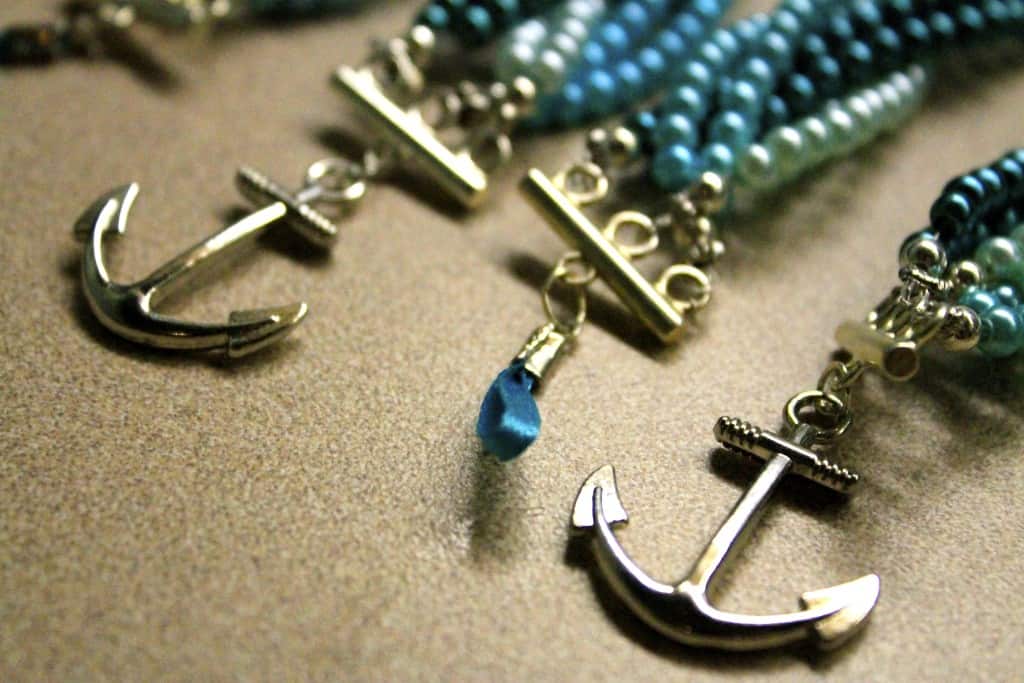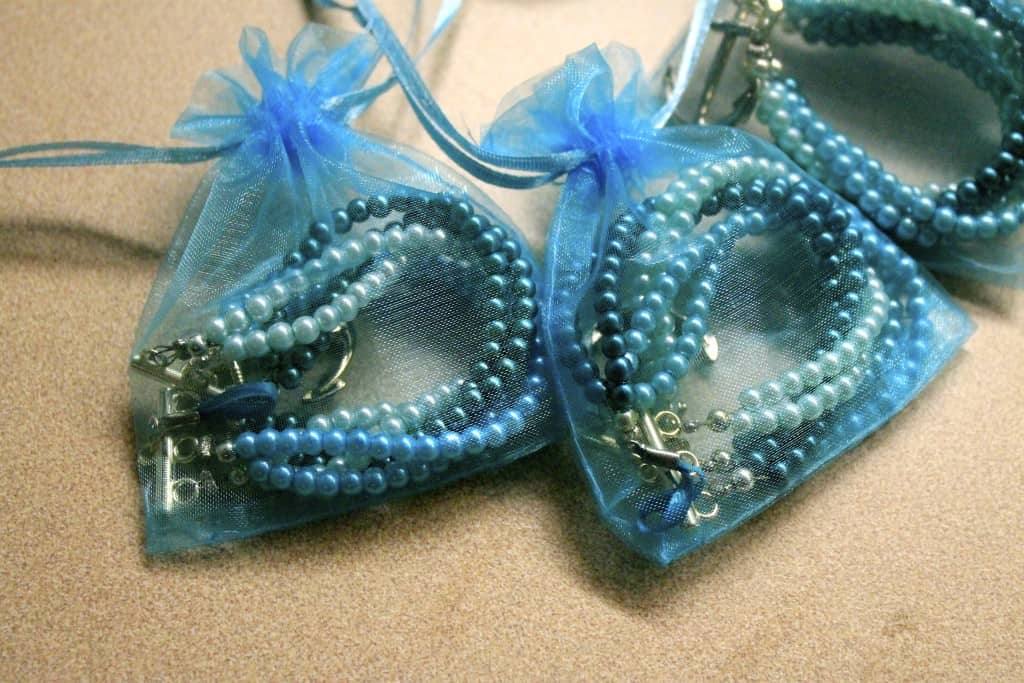 I also picked up bar necklaces engraved with their first names. I didn't expect them to wear these at the wedding (their dresses don't really need necklaces), but knew that they were really popular for layering right now, so I got each girl one in either silver or gold, whichever they wear more often.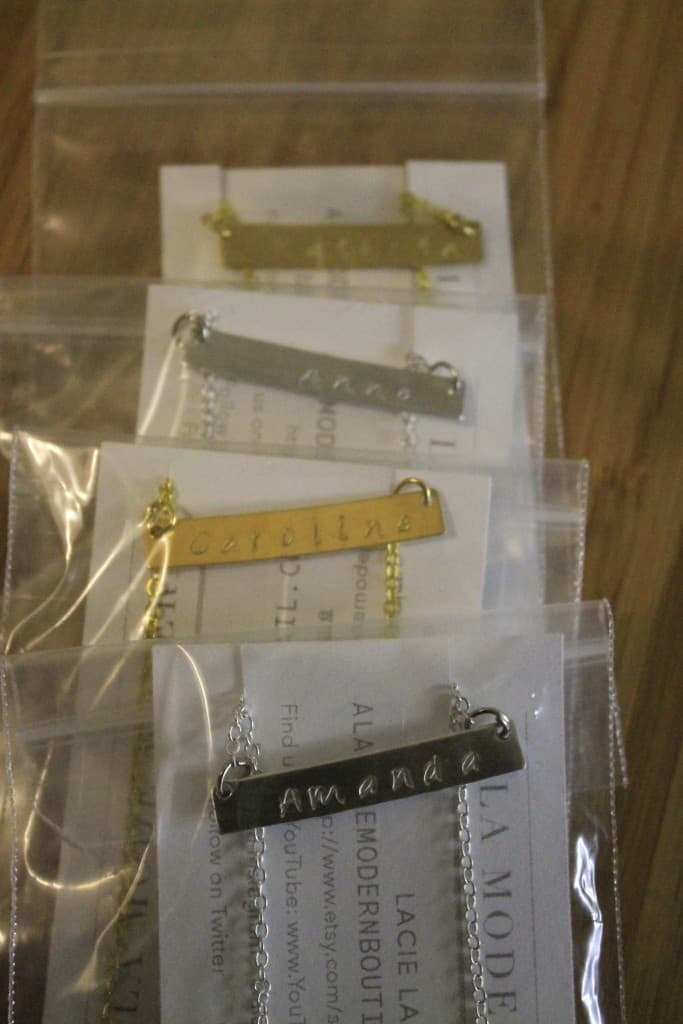 I finished out the bags with a small pack of kleenex, a mini tin of altoids, a mini bejeweled mirror compact (Michaels), a mini sewing kit (Michaels), a glass nail file, Hello Kitty band aids (silly but I love them), a navy and silver striped fold over hair tie (homemade from this elastic), a pack of advil, a raspberry Emergen-C (both left over from welcome bags) and a burt's bees lip balm. Just some little things that they might need the day of the wedding and beyond.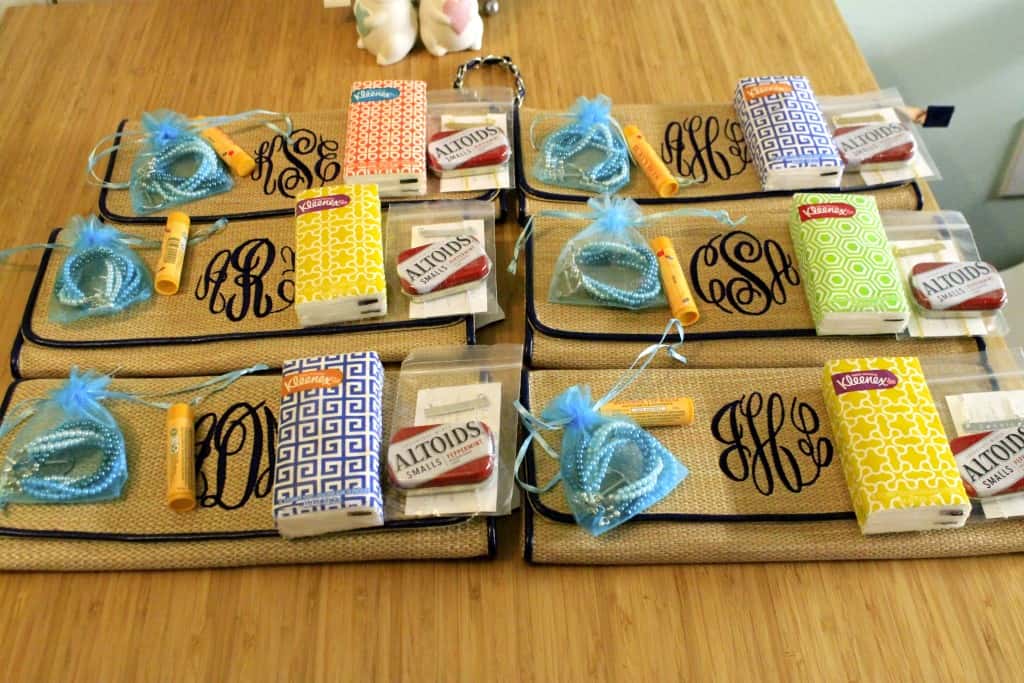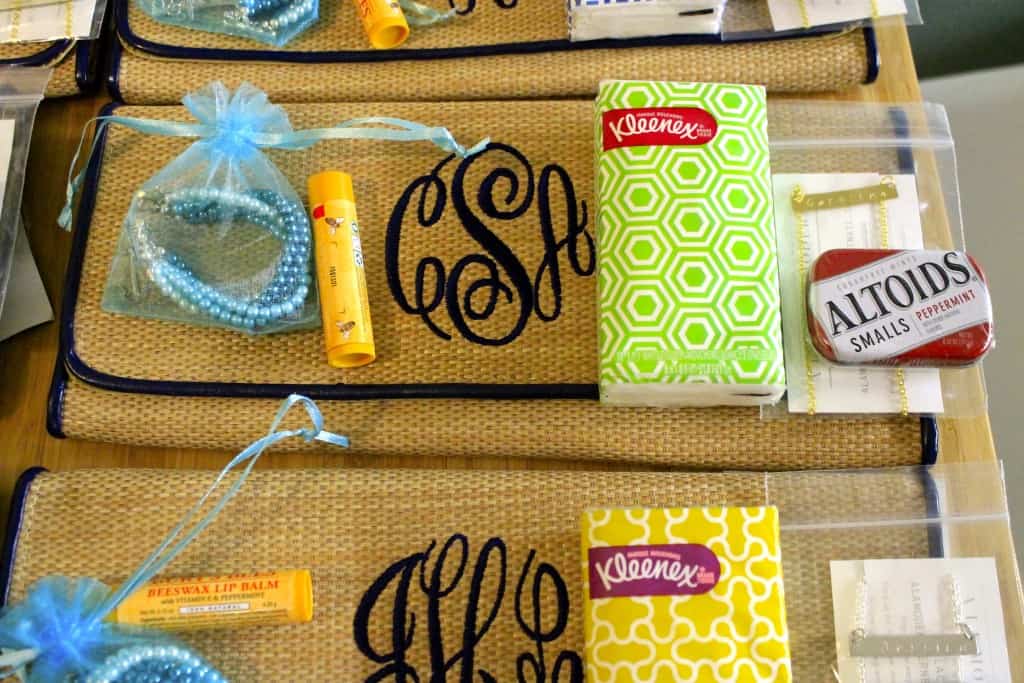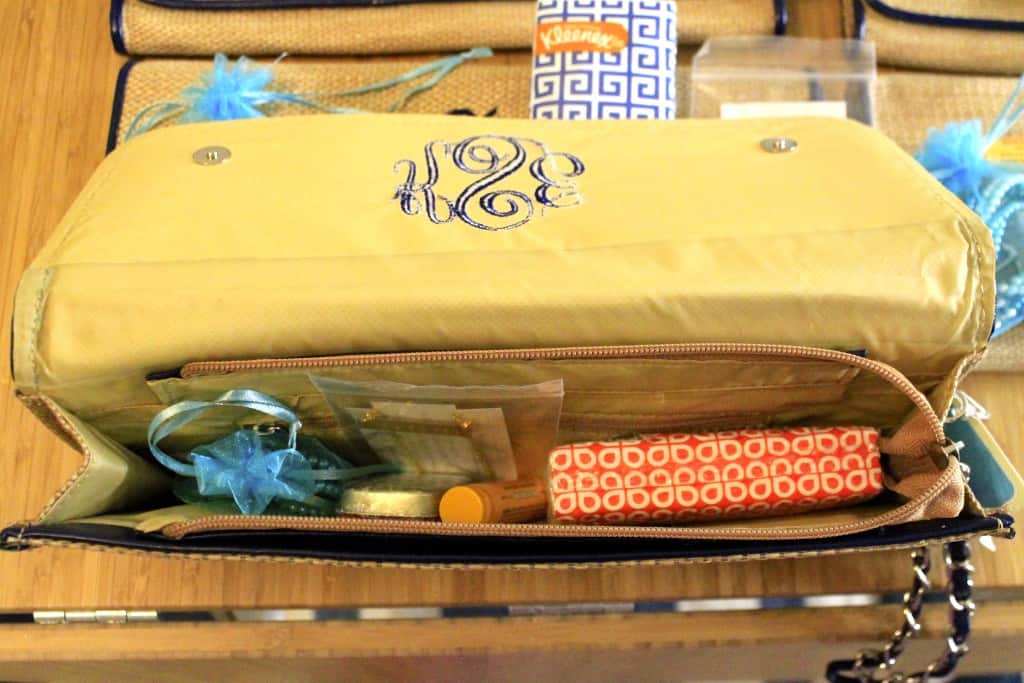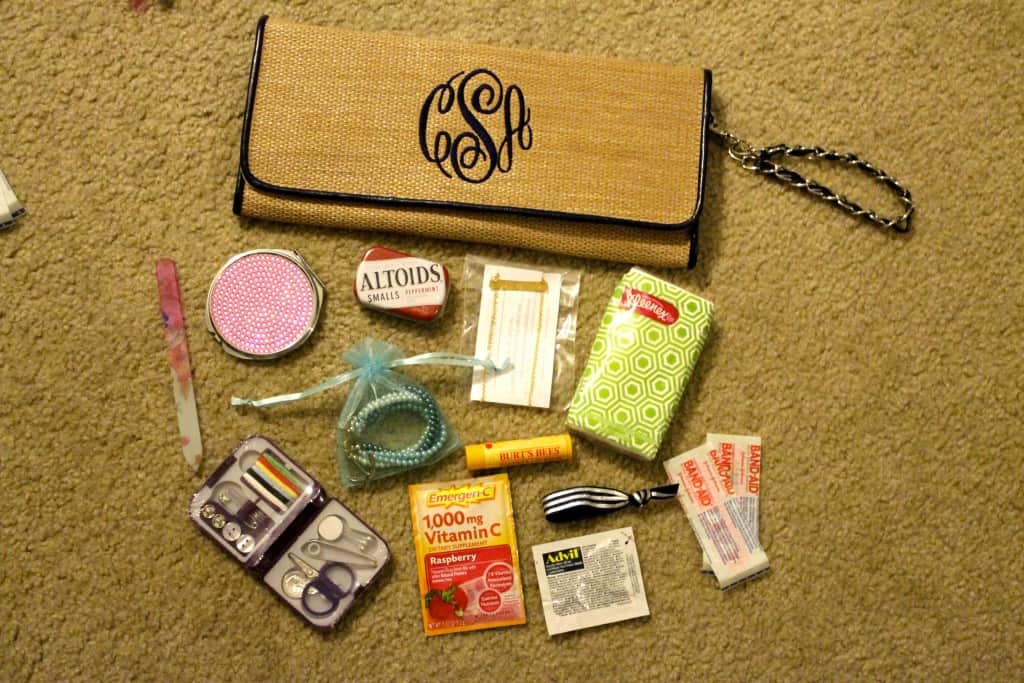 I also "gifted" them each a personalized hanger and a button down night shirt to get ready in, but I presented those to them on the morning of the wedding. They were really props for my photos, but technically they are a gift.
What did you get your bridesmaids?