Looking for the best rollers for painting doors? Whether you want to paint interior or exterior doors, we have you covered!
I love painting a door – whether you want to paint it white, black, or add bold color, giving a door a fresh coat of paint it a great way to modernize it and add a bump of your personality to a space.
You can paint a door one of two ways – with a roller or with a paint sprayer.
Painting with a roller is going to be cheaper if you do not already own a paint sprayer. Plus, no over spray!
But, you need to select the correct roller for the job if you want your painting project to be successful.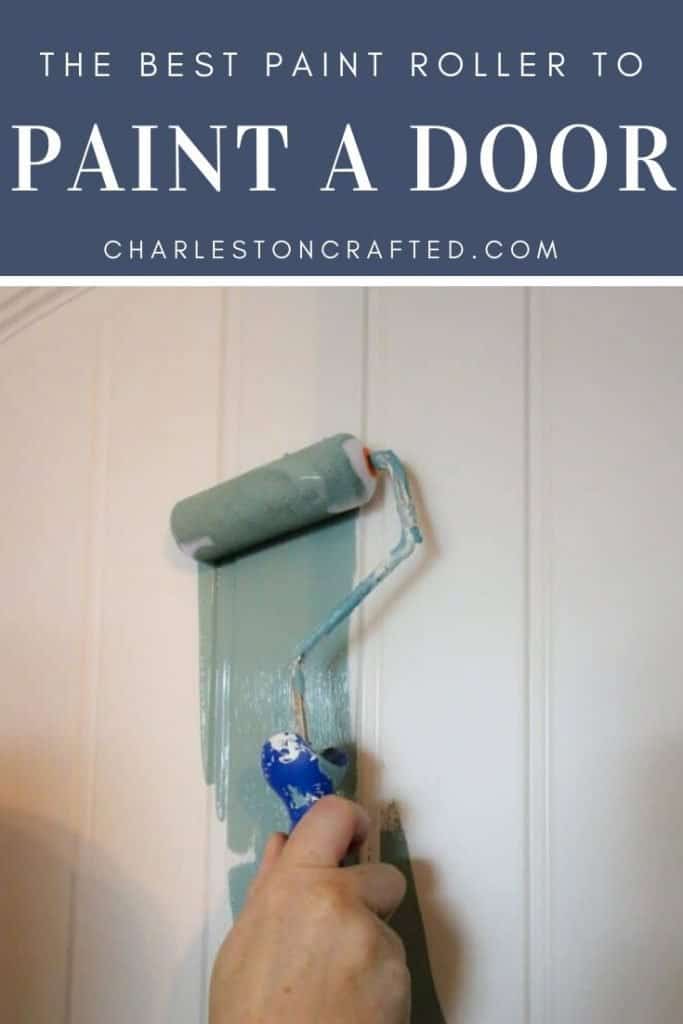 What is the best roller for painting a door?
You want to use a roller and not a brush when painting a door. This will help eliminate brush marks. You want to pick a roller with low texture for the smoothest possible finish with your paint job.
What is the best roller for painting interior doors?
You want to use a mini foam roller to paint an interior door. The high density foam will prevent roller marks.
If your door is flat, you can use a full sized roller. If it has details, use a mini roller.
What is the best roller for painting exterior doors?
Once again, you want to use a mini foam roller on your doors. If there is detailing, paint it first with a brush and then roll the whole door.
What is the best roller for painting front doors?
You guessed it – the best thing to use to paint a front door is a mini foam roller. The high density foam will give your door the perfect smooth finish!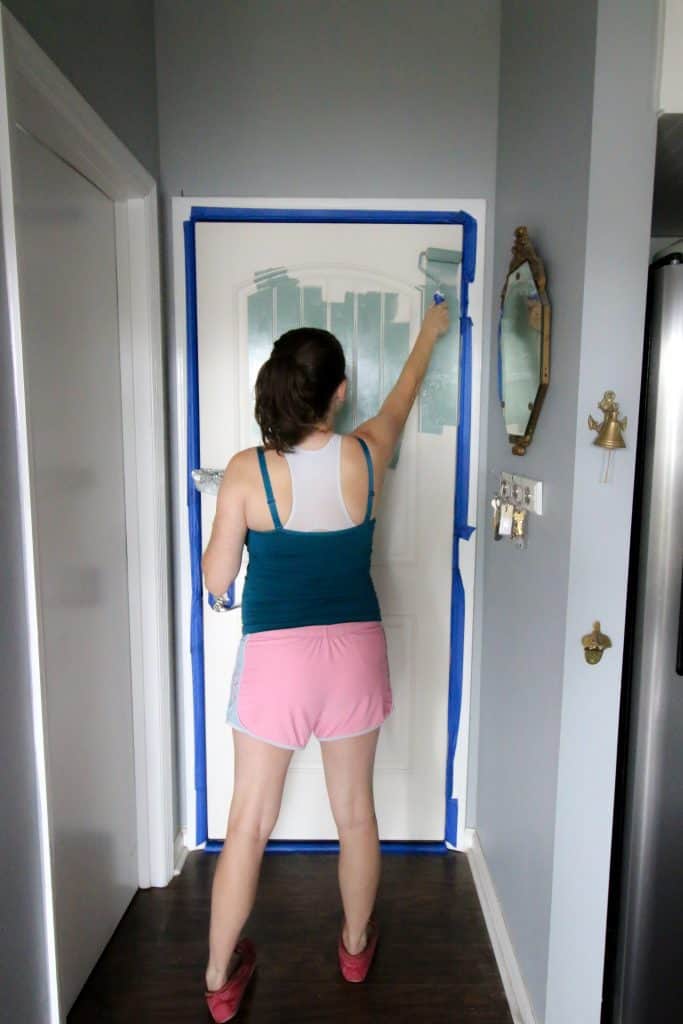 How do I paint a door with a roller?
In this article I walk you through the entire process of how to paint a door with a roller! If you have a flat surface door, a roller is all you need. If you have texture or details, you might need a brush to get into the grooves.
You will paint multiple coats, letting the paint dry completely between coats. Let the door dry for a few hours before handling it after the final coat of paint.
What type of paint do I use to paint a door?
They sell specific paint for painting exterior doors. Select an oil based paint with rust prevention.
If you are painting an interior door, you can use latex paint. Just be aware of the sheen – do you want glossy, satin, or matte finish?
How do I avoid roller marks when painting?
The best way to avoid roller marks is to use the right type of roller.
Mix your paint thoroughly to be sure that you get an even finish.
Apply the paint evenly – don't let it sit thicker in some areas.
Don't use cheap rollers or you will get fibers in the finish.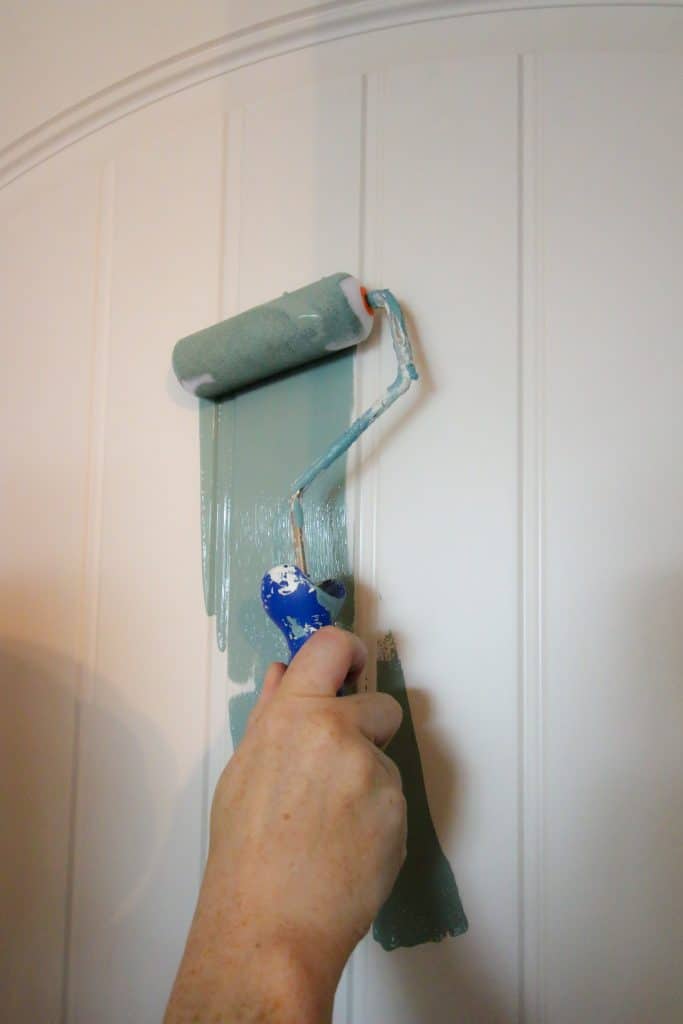 Do I paint the edges of a door?
You can, but I never have. You wold just need to tape off the front and back and paint the edge with the door open while you wait for the paint to dry!
How do I prep a door for painting?
You will want to give your door a light sanding to remove any loose or chipped paint. Then, wipe it with a clean cloth to remove all dust. That's it!
Do I need to remove the door to paint it?
No, you do not need to remove your door to paint it. You can paint it hanging in place, luckily!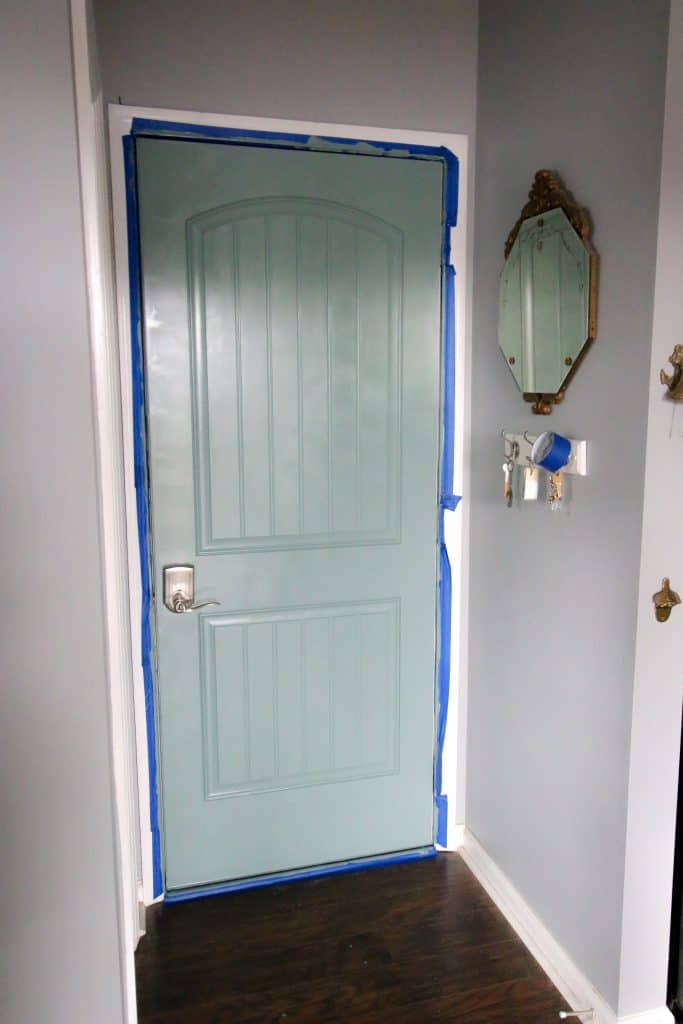 Do I need to remove the door hardware to paint it?
No, you do not. Simply use painter's tape to tape around the hardware to help keep it clean. Worst case scenario, dry paint scratches off of hardware with your fingernail.
How do I pick a paint color for my door?
Pick a color that compliments your decor. For exterior doors, you can often get away with a bolder color. such as red or yellow. Interior doors should be more muted, unless you want them to be the focal point of the space.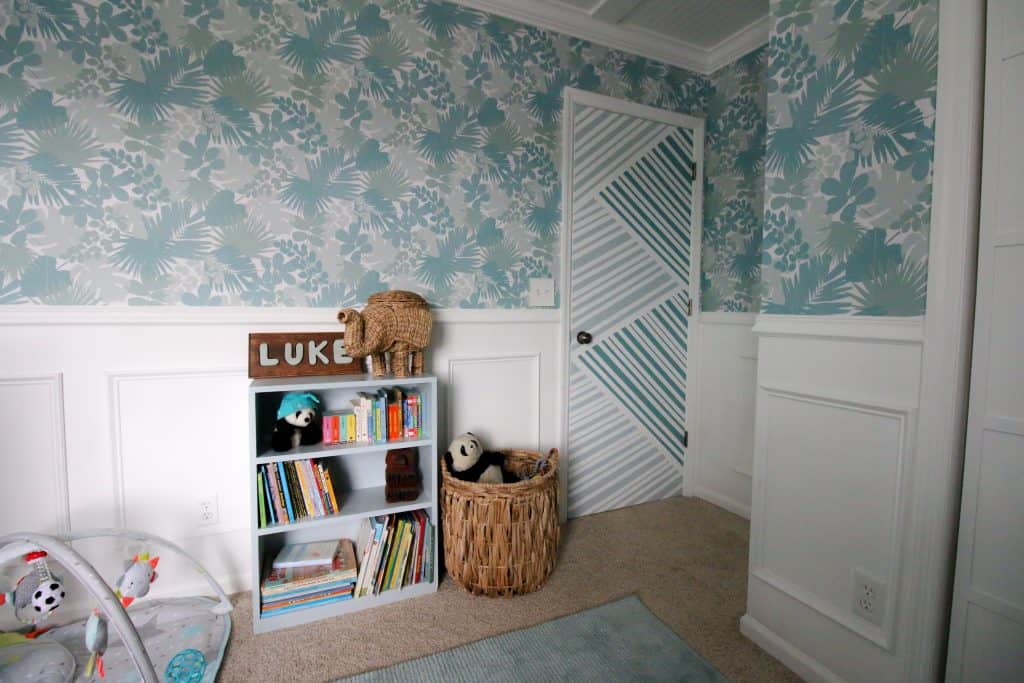 Can I add a pattern to a door?
Yes you can! We used Frog Tape to add a geometric pattern to an interior door! There are so many possibilities for painting a fun design on your door.
Can I add molding to a door?
Yes! We added a molding effect to our flat doors with plywood and then painted them white for a traditional look.
Any more questions?
Facebook | Instagram | Pinterest | Twitter | YouTube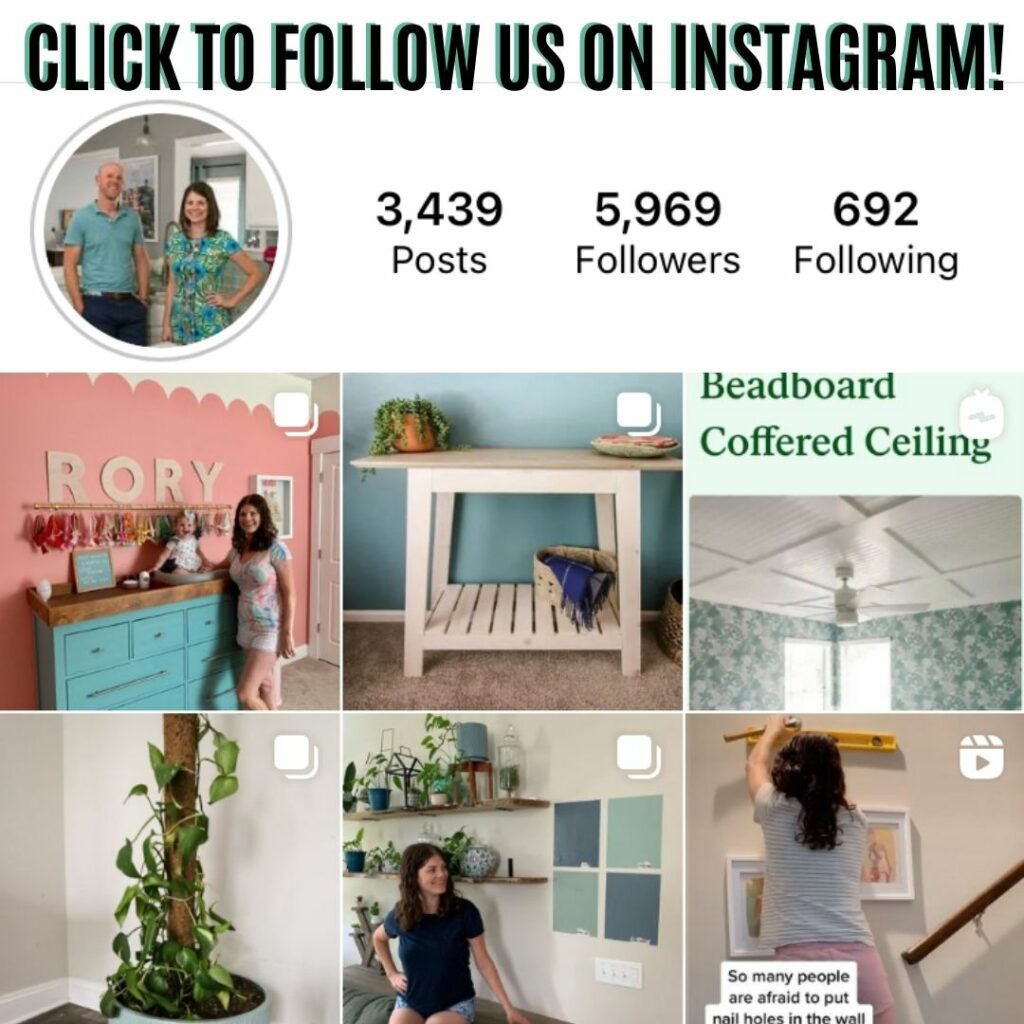 ---
Can we send you our newsletter?
Another great way to keep up with out latest projects is by joining our weekly newsletter! Get alerts of our latest projects and special peeks behind the scenes!
Follow along on Instagram
Join our online community where we share real time behind the scenes looks at our DIY projects and peeks inside our home + family!
---