We usually take a big, ten day vacation for our wedding anniversary. This year, due to work and personal commitments, we weren't able to make a long vacation happen. But, we were able to squeeze in a four day trip. Sean offered to surprise me with our destination and just told me that we were driving to the mountains and taking the dog. I love surprises so this was perfect for me! We both are mega mountains lovers (an a-frame mountain cabin renovation is in our ten year plan, cross your fingers for us!) so I was excited to visit somewhere new and get away for a few days.
A Long Weekend in Helen, Georgia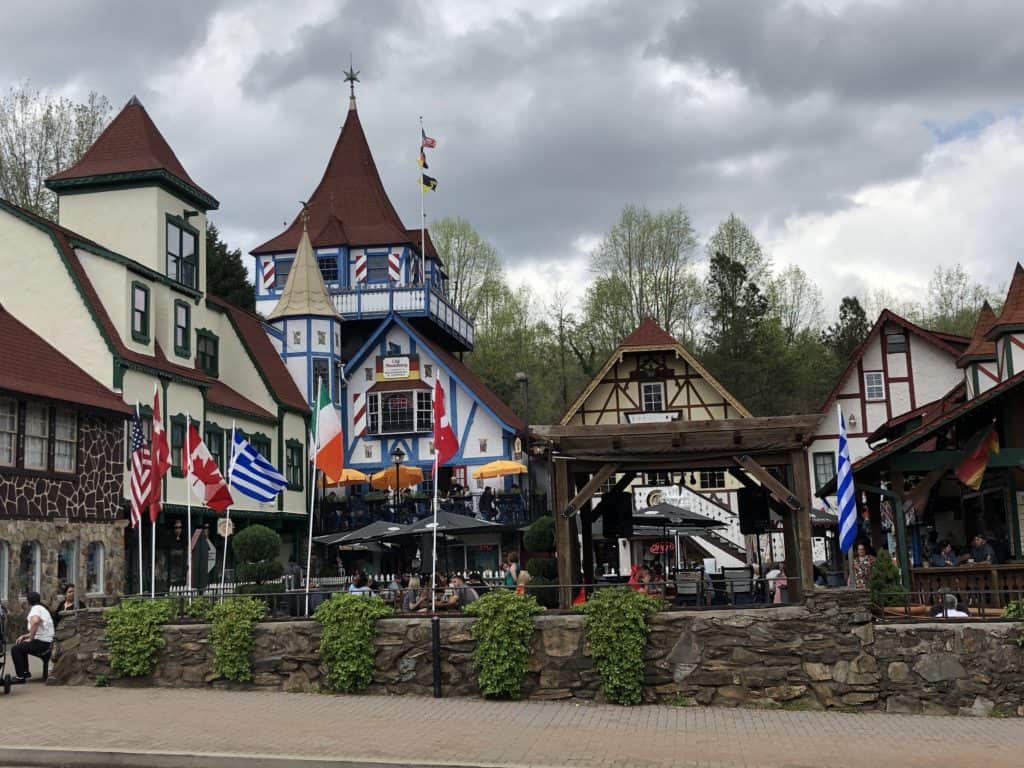 He selected Helen, Georgia as our destination. It's pretty funny how he heard of this place – around Christmas he went to stay with his mom and do a little bathroom makeover for her. While he was there, they watched a Hallmark Christmas movie (The Sweetest Christmas, if you're a fan). It was set in a little German-looking town and they kept mentioning they were only an hour from Atlanta – Sean thought it was totally fake but a Google search led him to Helen. So, he knew that we had to go visit.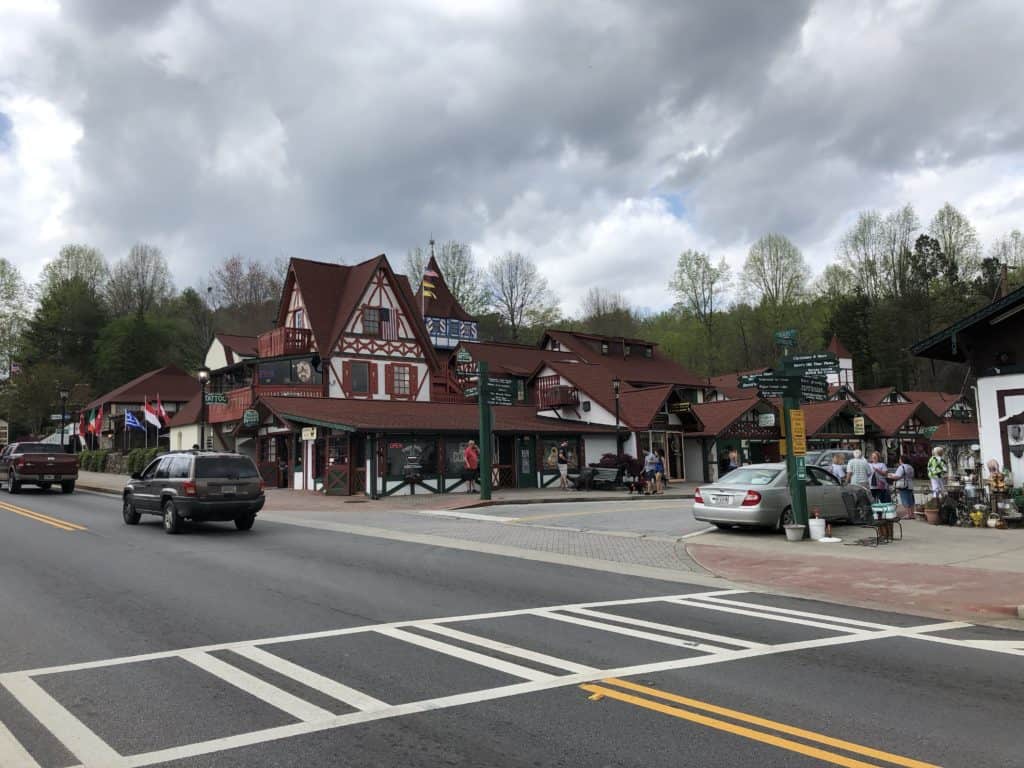 I'm not going to lie. When we first got to Helen, I laughed. A lot. It is so weird to be in the middle of literally no where countryside Georgia and then boom there's all these little gingerbread looking houses. It didn't help that we arrived on a Thursday in the off season and the place was dead. I mean, have you seen one of those movies where a bunch of high schoolers go on a road trip and they run out of gas in a small town and end up getting murdered one by one? This is where they would have broken down.
But, it really wasn't bad, especially once Friday rolled around and the weekend tourists arrived. We stayed in an airbnb at the top of a hill less than a mile from the main street. The cabin was amazingly wonderful, with a beautiful mountain view and a view of the town. On the weekend, you could actually hear live music from the outdoor pavilion from our fire pit area. It was very very mountain house goals.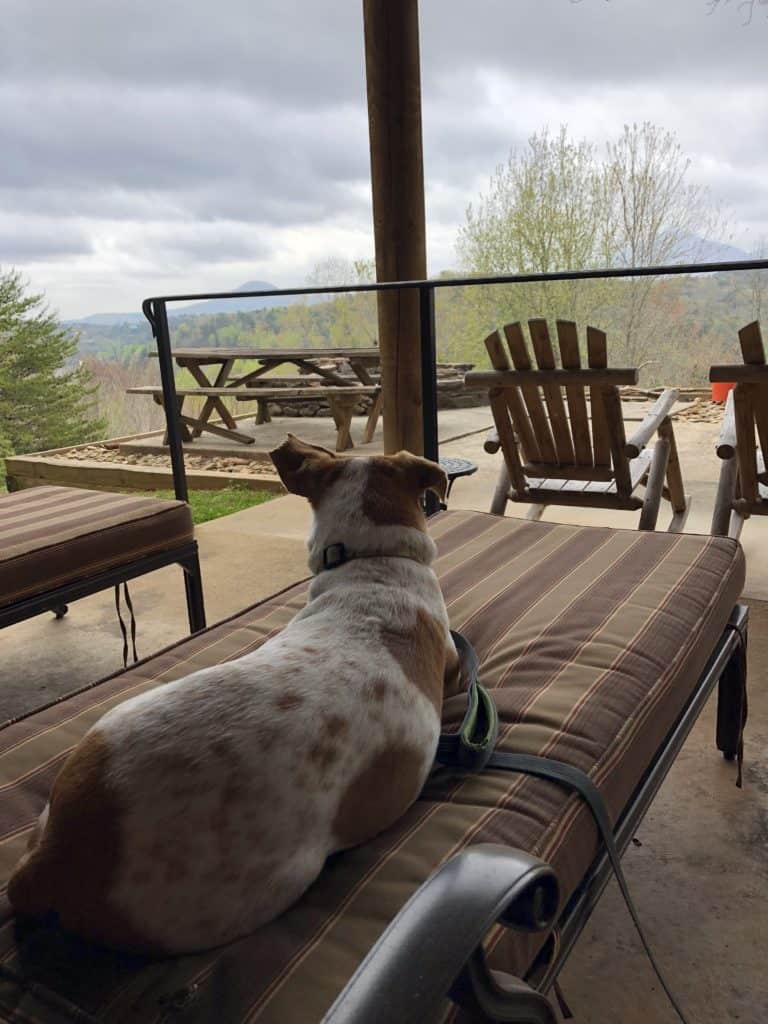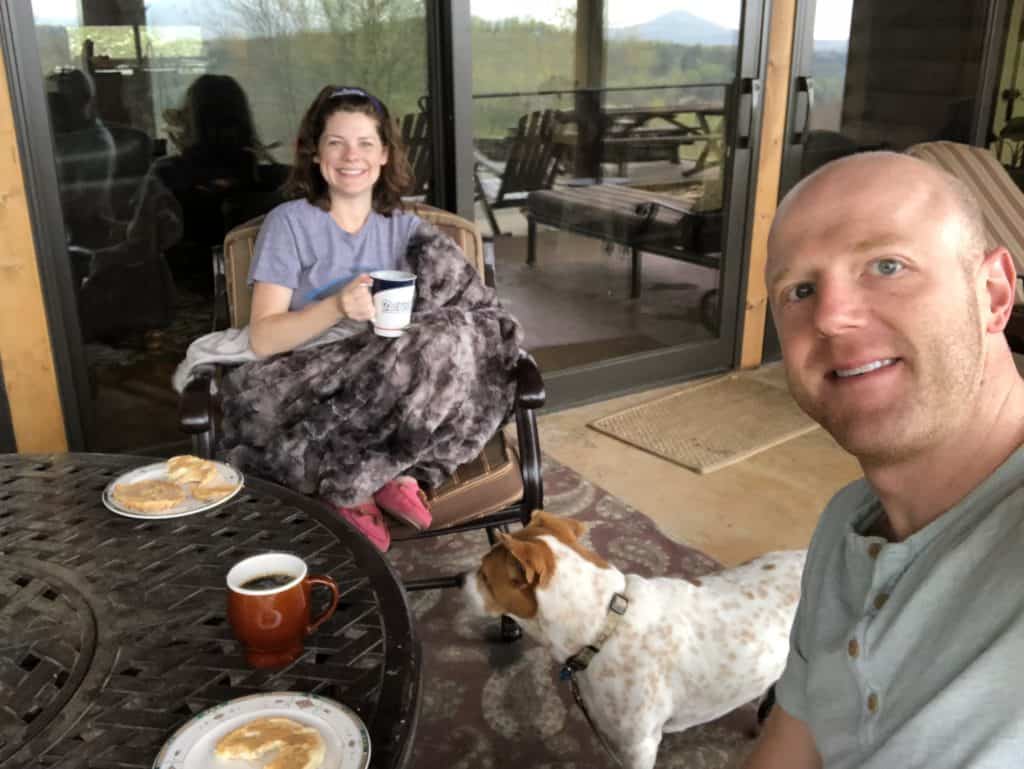 We spent all of Friday hiking. This area of Georgia has tons of beautiful waterfalls (similar to our trip to Amicalola Falls). The hikes were varied in length and strenuousness and all had wonderful water views. It was perfect for taking CiCi along! We saw Anna Ruby Falls, Raven Cliff Falls and Dukes Creek Falls. They were all family-friendly great hikes to beautiful spots with the river all along the way.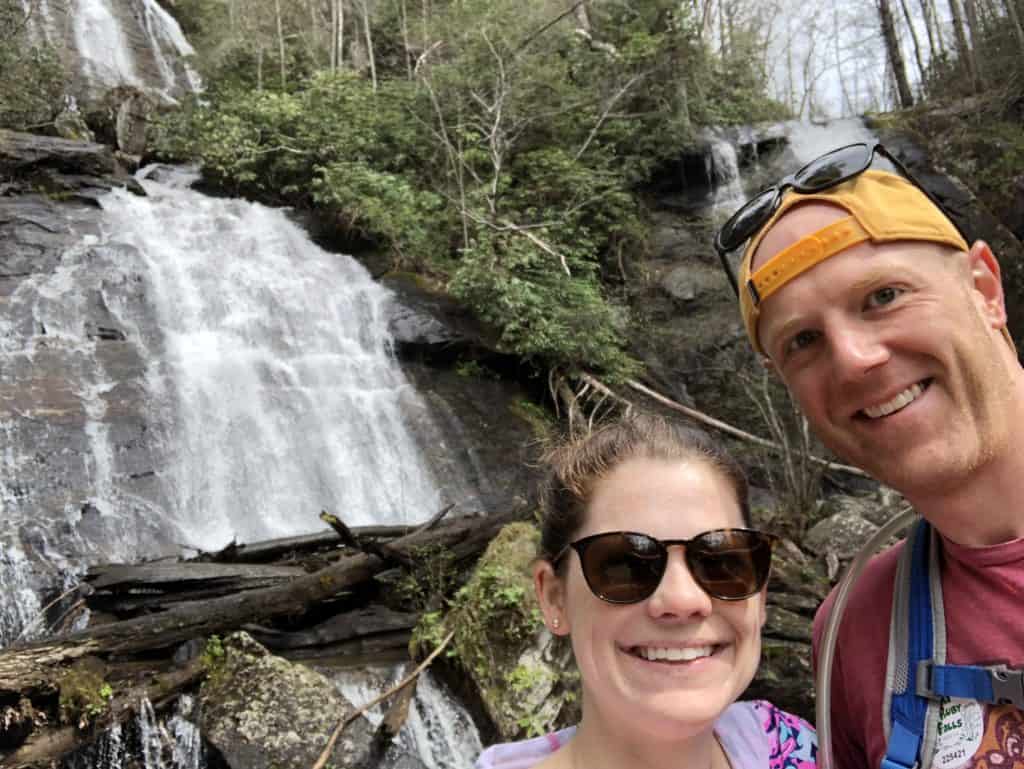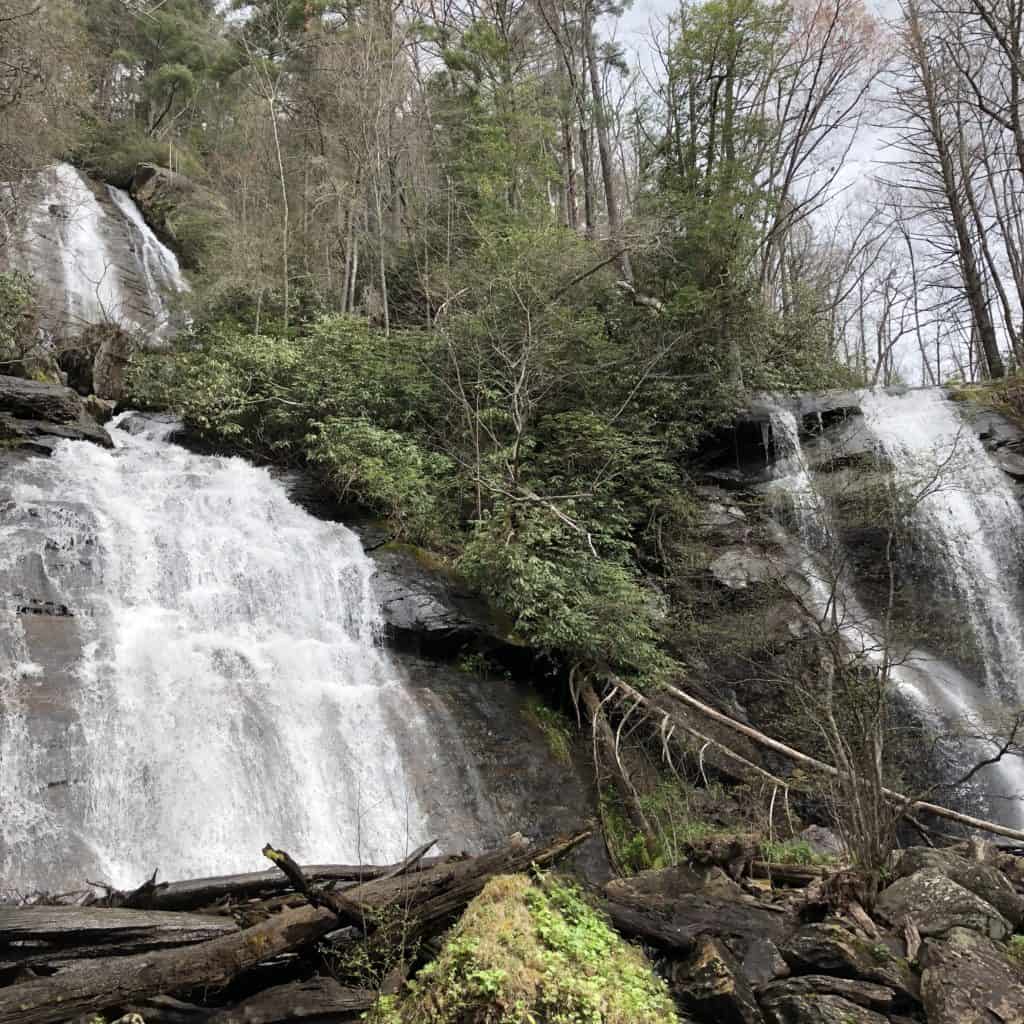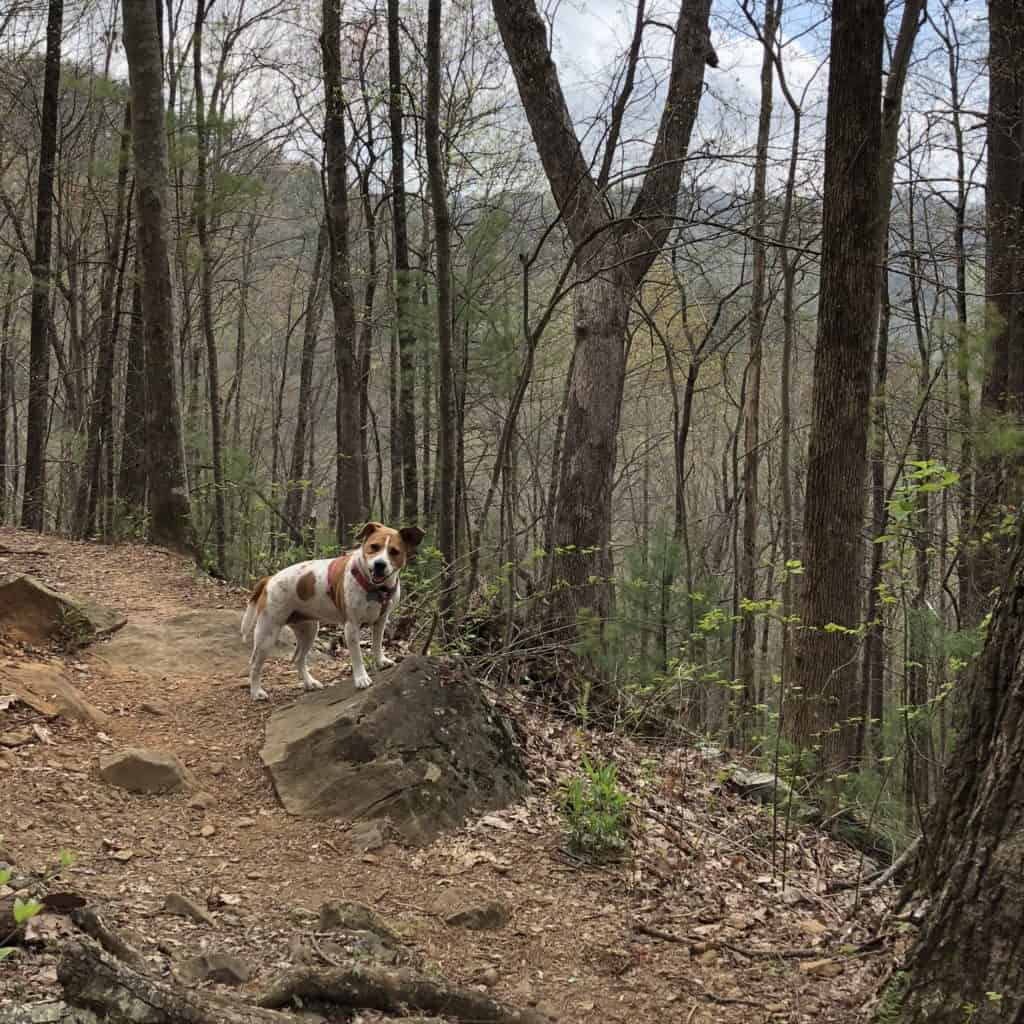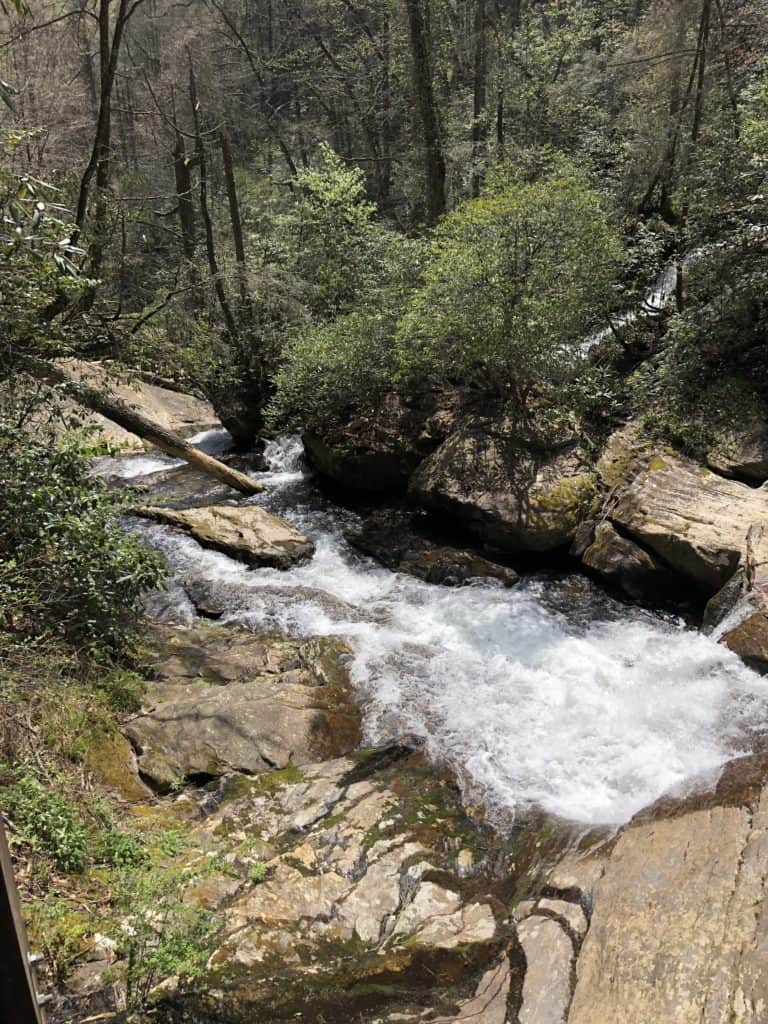 The food in Helen was very hit or miss. We had some misses, and I definitely recommend just making your own breakfast and lunch, but we had 2 really good dinners. Spice 55 was a shockingly good Thai restaurant with big portions for leftovers and a nice, not-too busy atmosphere. Catch 22 Gastro Pub was in a shopping center but had outdoor seating and shockingly good food for the area, including Sean's 3-pork mac n cheese.
We also had a ton of fun just walking around the town square with all the little shops, candy stores, pretzel places and listening to music. We also went to a huge antique store where I found an incredible blue and white ginger jar for less than $20. Plus there were four great putt-putt courses that were a lot of fun!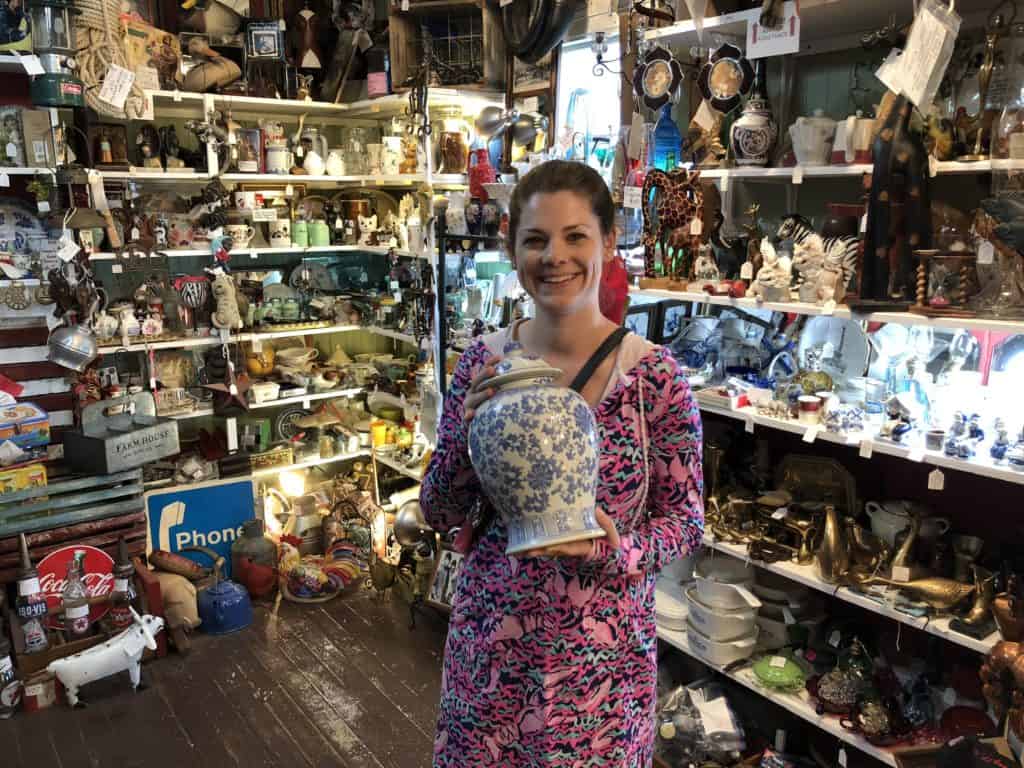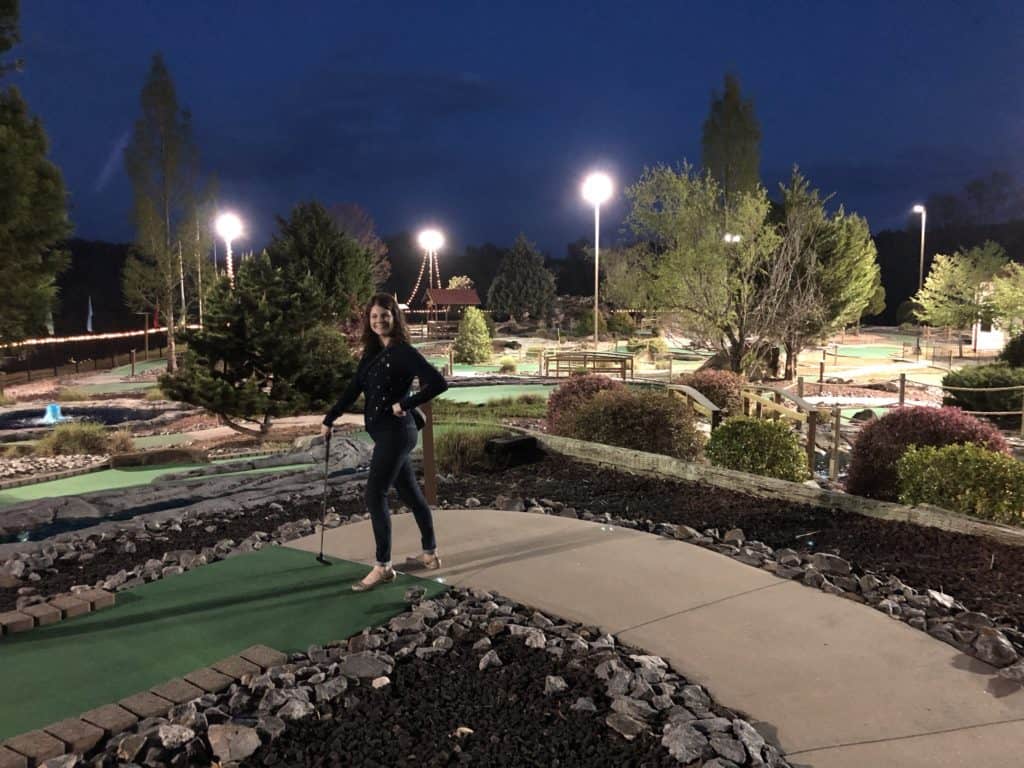 Our trip to Helen was relaxing and a great getaway. It was a long drive for us (almost 6 hours) so I don't know when we will be back, but I would love to go again when there is tubing going on down the river!