I love clothes & I love home decor. What is the perfect combination of the two? An awesome closet! I'm sure you've seen the awesome closet systems that Sean built for me! Having a systems helps me stay super organized & really appreciate my clothes.
I am super excited to share my first Cool Closets post! In this series, I'll be sharing virtual tours of other people's closets & giving you a glimpse into what keeps them organized & happy. Interested in sharing your closet? Email me at charlestoncrafted (at) gmail.com and we'd love to feature you!
This month, we are excited to share Rachel from Short Sweet and Perpetually Polished's closet! Her blog is all about nail polish, which I love!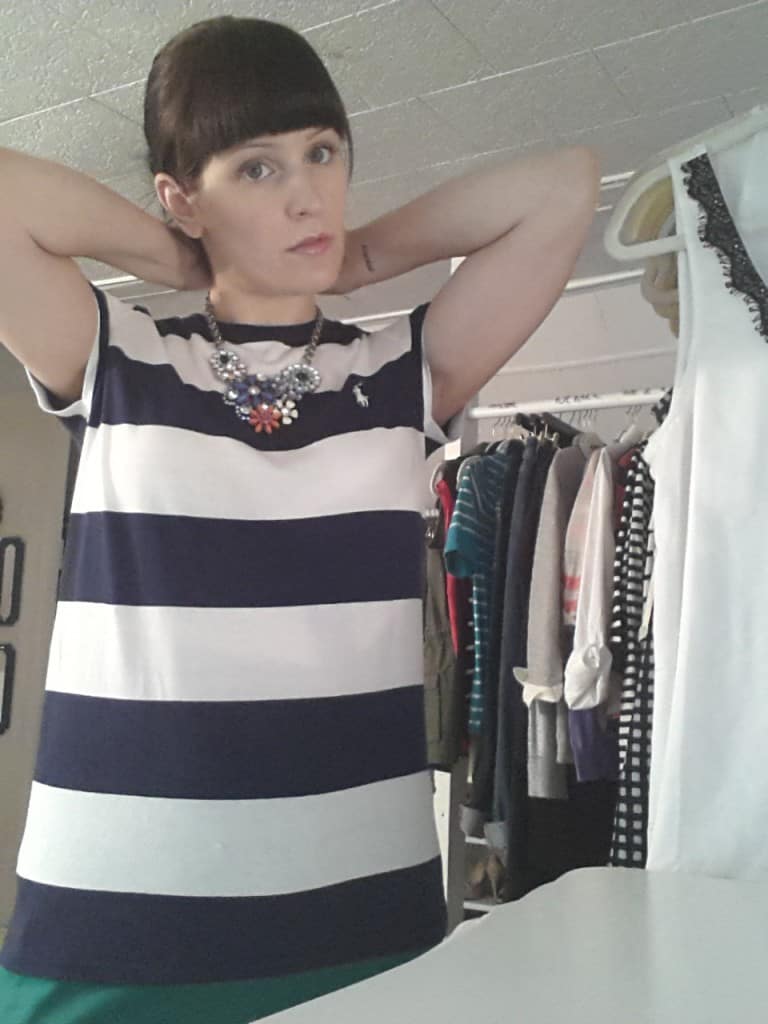 (PS- she got this Ralph Lauren for $1 at a thrift store!)
> Name: Rachel
> Location: NY
> Blog: shortsweetandperpetuallypolished.blogspot.com
> Pinterest page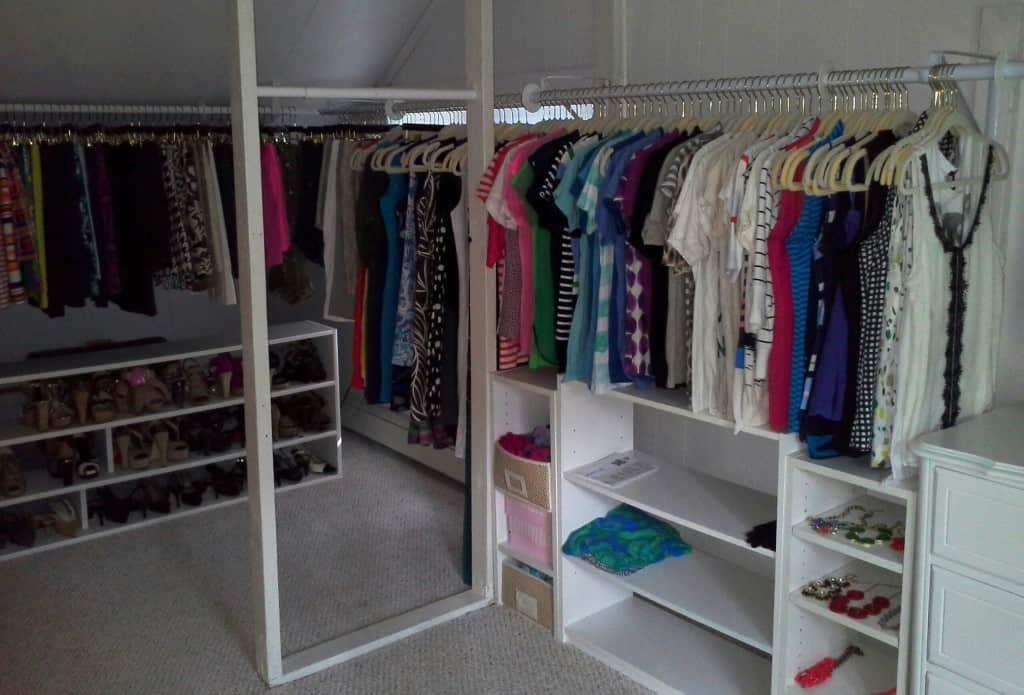 I love all the matching hangers in a row!!!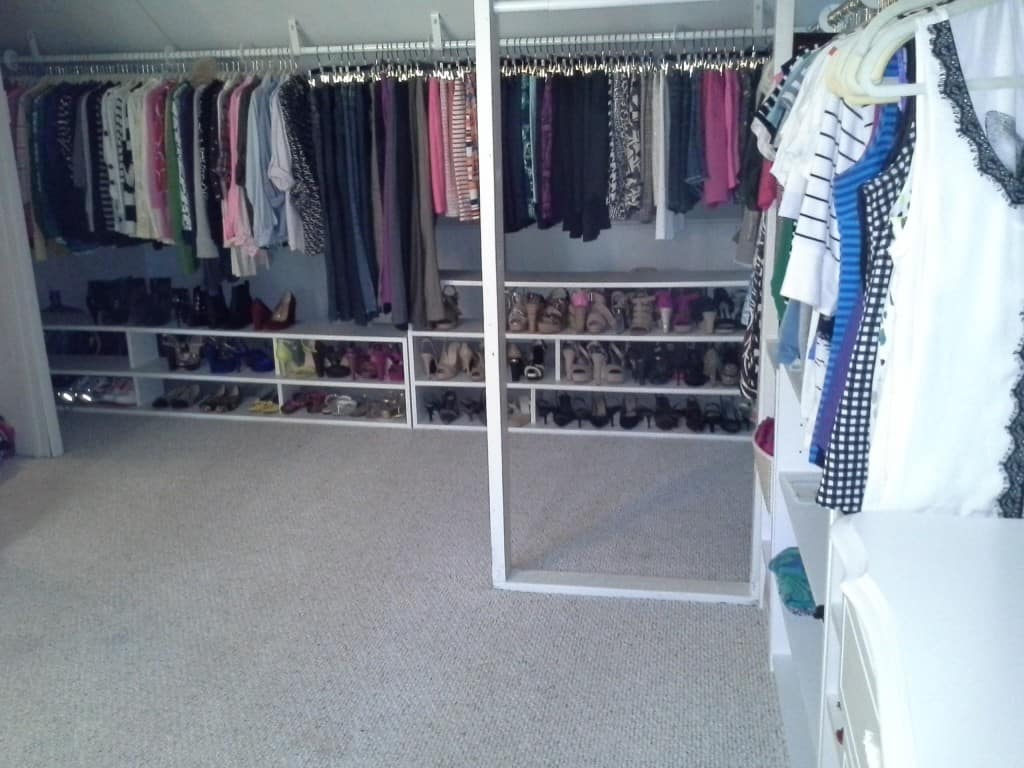 WOW! Look at all that space!!!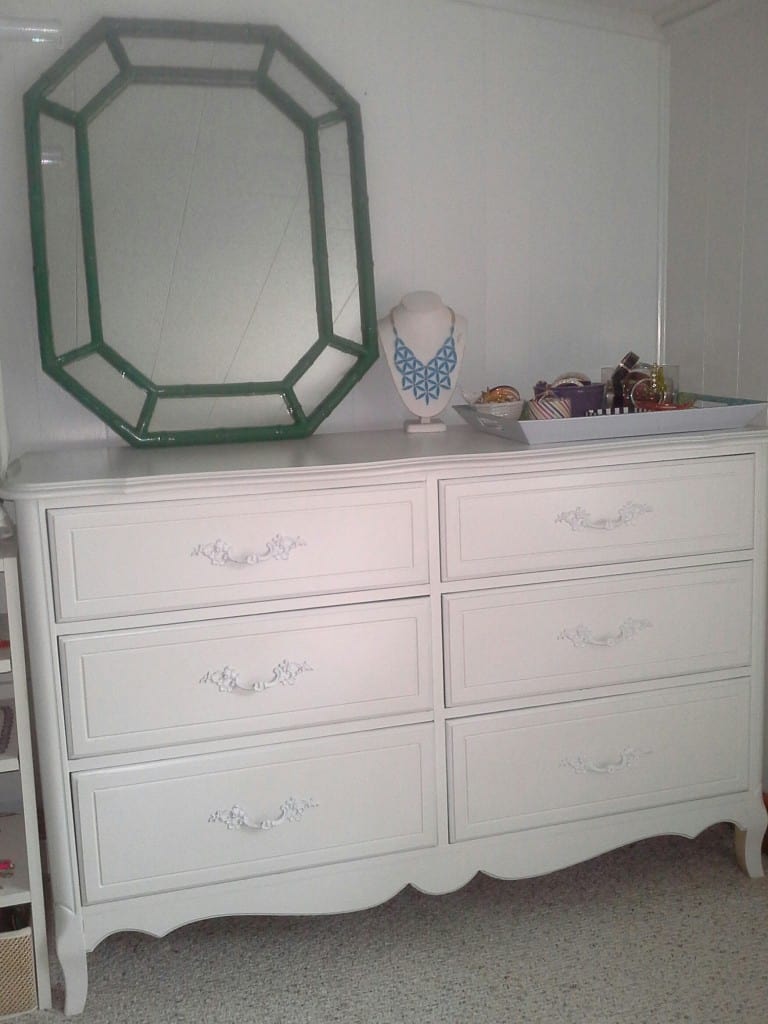 (I need that mirror in my life! She got both the mirror and the dresser at auctions & painted them herself)
Why do you love your closet?
I think the thing I love most about my closet is that I have free rein to change things as I see fit. Up until this point we were renters, and that limited what I was able to do.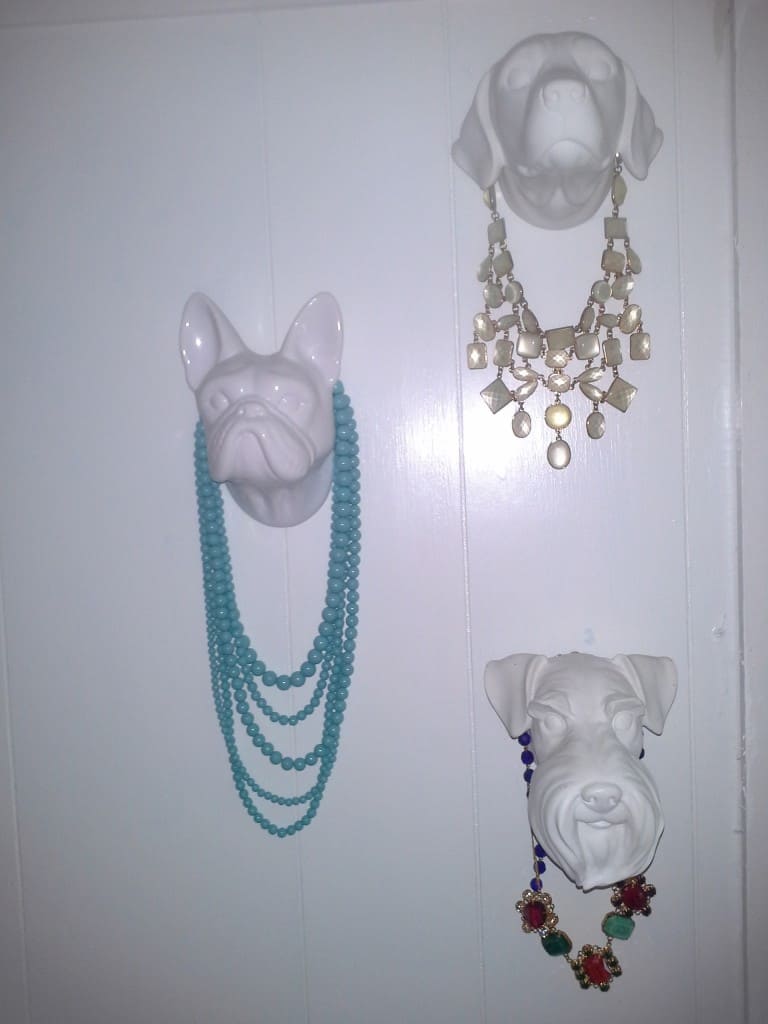 (Cici loves her use of dog heads to display jewelry! They were gathered from TJ Maxx & Marshalls)
What did you DIY to save money?
Pretty much everything in my closet is diy. My favorite diy project has to be my shoe shelves. I took measurements, and built them out of bullnose mdf. Instead of one long shelf, I made them in two separate pieces so they are not limited to where I can put them if I want to reconfigure the space down the road.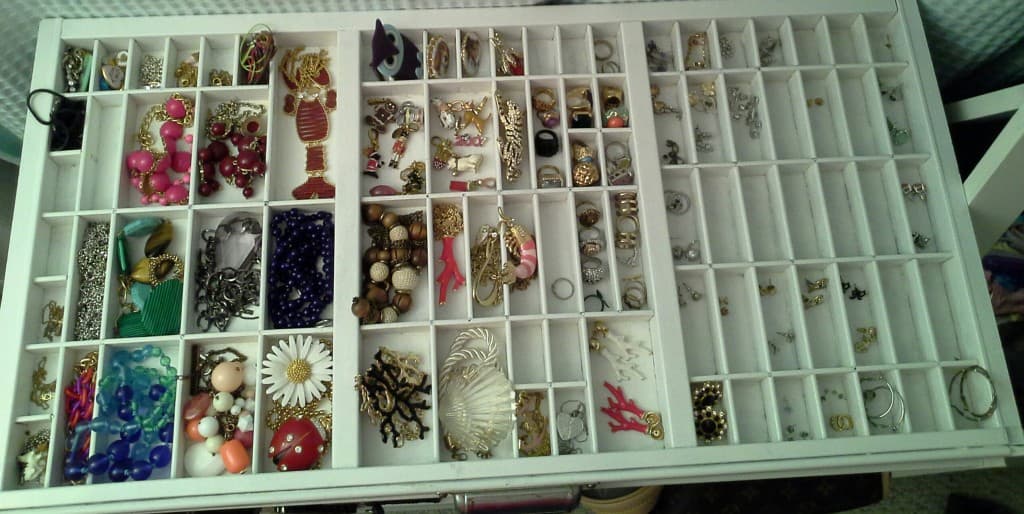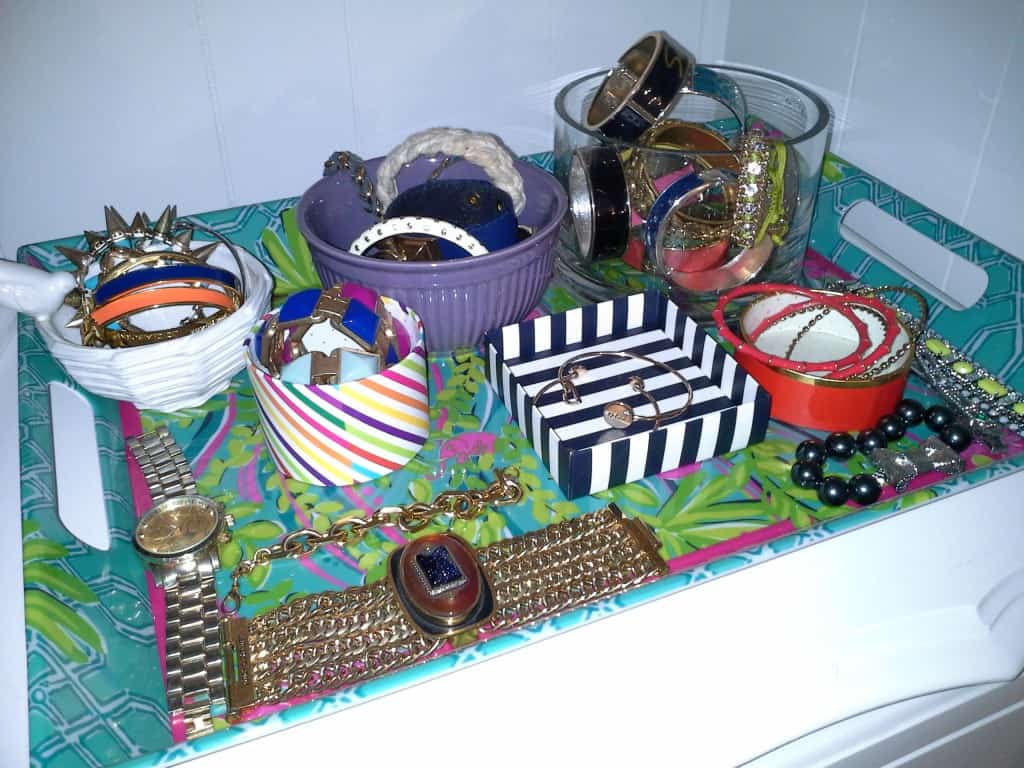 (you know I love anything lilly pulitzer!)
How does your closet help you stay organized?
It helps me stay organized because it is separate from the rest of the house. It's upstairs in a sort of half-story, so in I have one of those days where I try on half a dozen things before I decide, the mess is out of sight at least.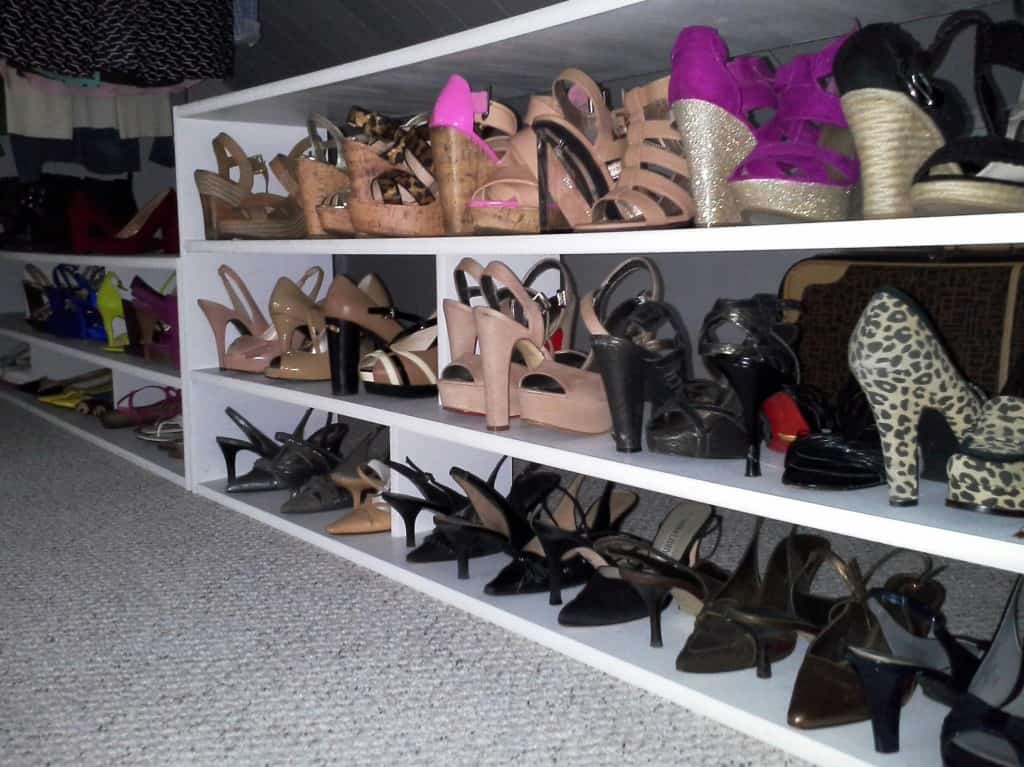 What is your favorite thing about your closet?
My favorite feature is definitely the shoe shelves. There was nothing available to fit what I needed. All the shelving units were tall, and I needed something low and long. This was the first major project I planned out and completed.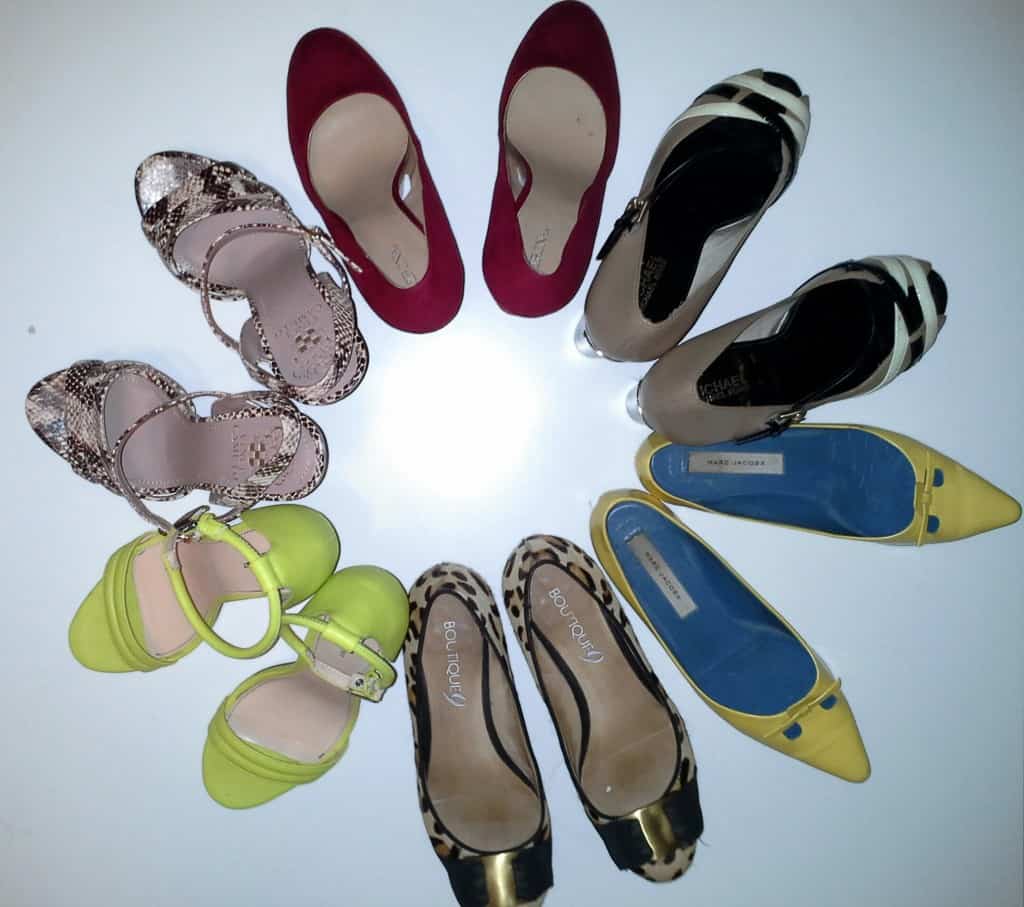 What is your favorite item in your closet?
I'm sure you're beginning to sense a theme here, but it's gotta be the shoes! It's hard to pick a single pair, but I'd have to say my michael kors pumps. I sale-stalked them until they went down to $40 and luckily they still had my size!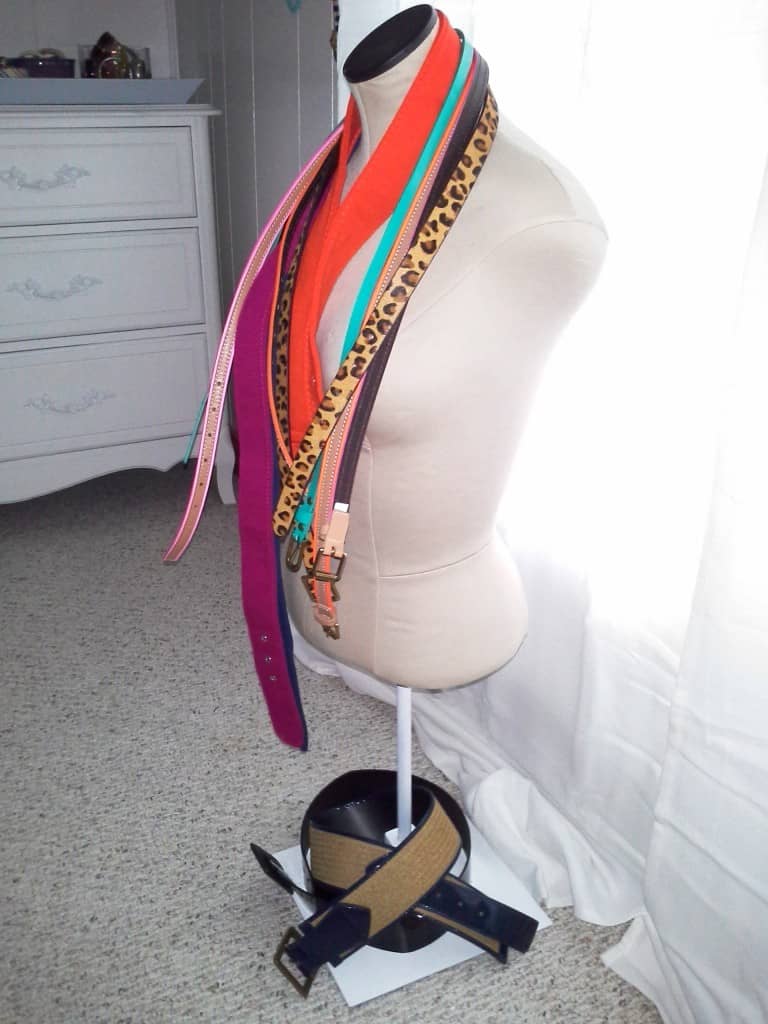 (She got this mannequin when a Limited at her mall went out of business!)
What's your #1 tip to others organizing their closets?
My advice is to keep as much visible as possible. If space allows display your shoes, jewelry, and accessories like belts and scarves. When I can see what I have I'm much more likely to wear it.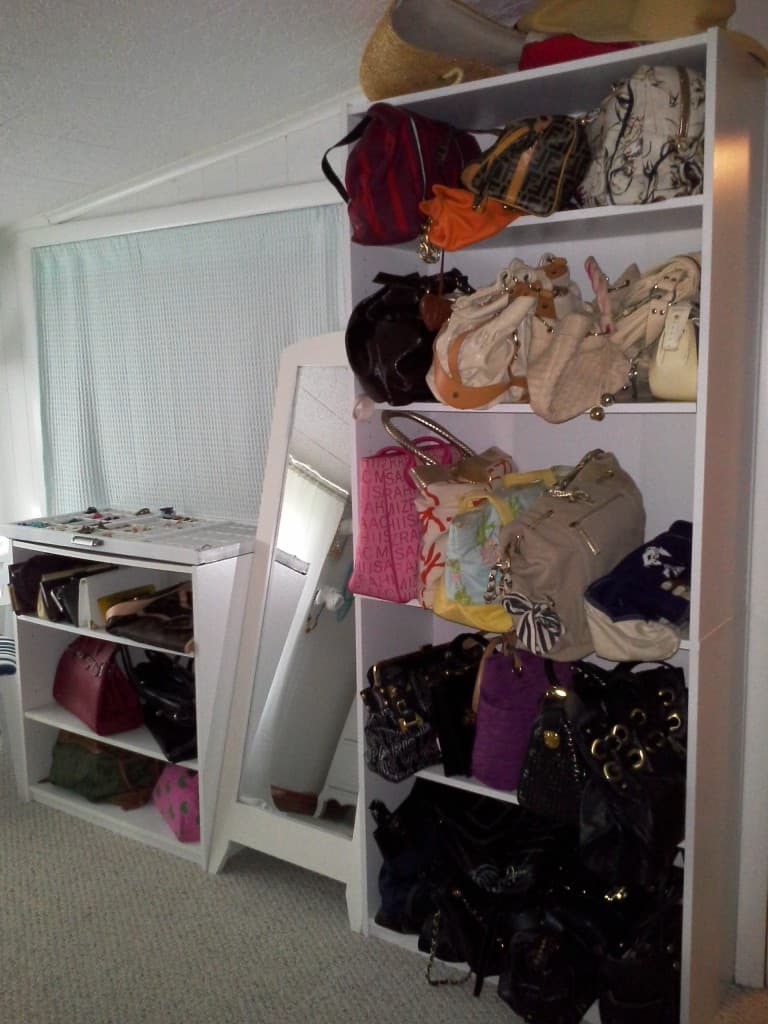 Her purses are her next project – any suggestions? I love hooks to store & display!
Thanks for sharing, Rachel!I'm so jealous of her space! Wanna see what it looked like before?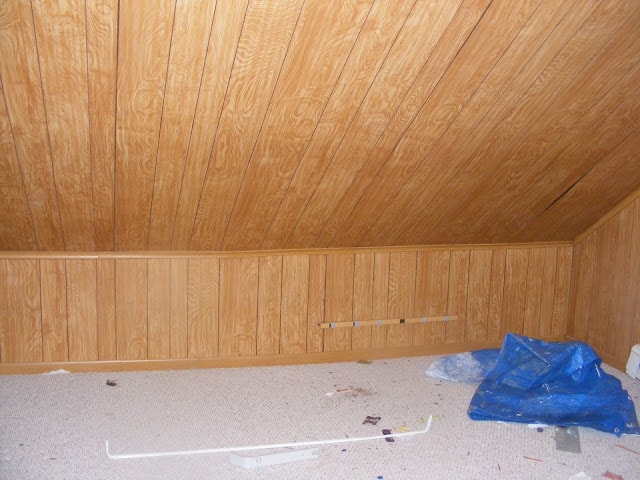 Wow, way to go Rachel!
Make sure to click over & check out her blog!