Tomorrow is Halloween! Time to go out trick or treating if you're a kid, or go out to costume parties if you're an adult. No matter how old you are or what you're doing for Halloween, everyone needs to have a pumpkin out on their doorstep. Pumpkin carving is a Halloween tradition that we've both always loved and can't wait to do with our children one day. This year, instead of doing traditional pumpkin carving, we tried two new methods for our pumpkin crafting.
Obviously, first, we had to scoop the guts out of both our pumpkins.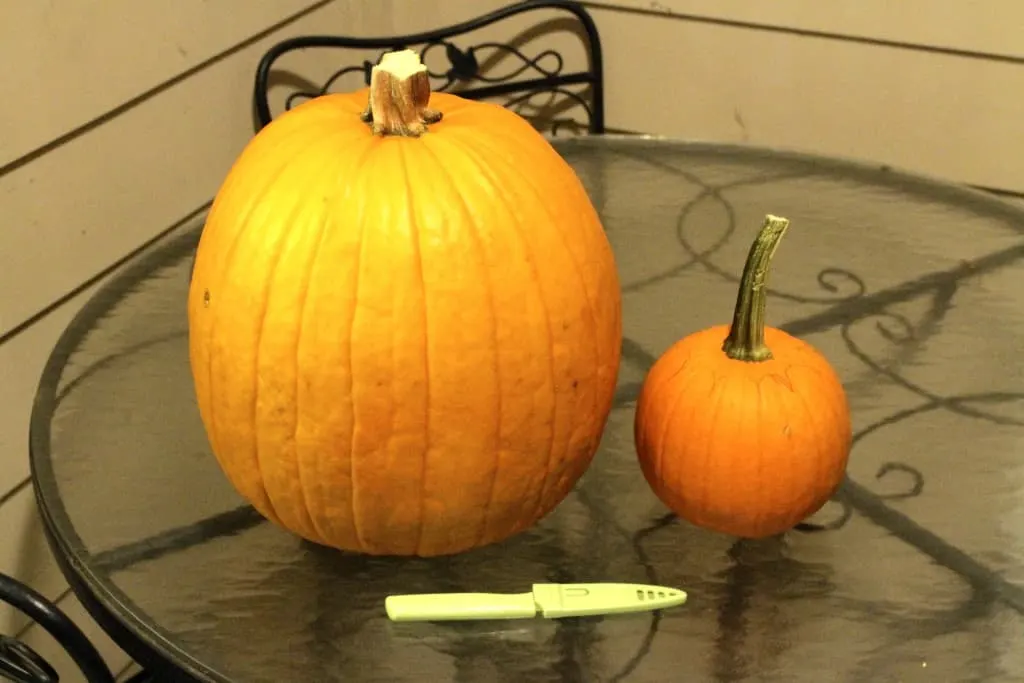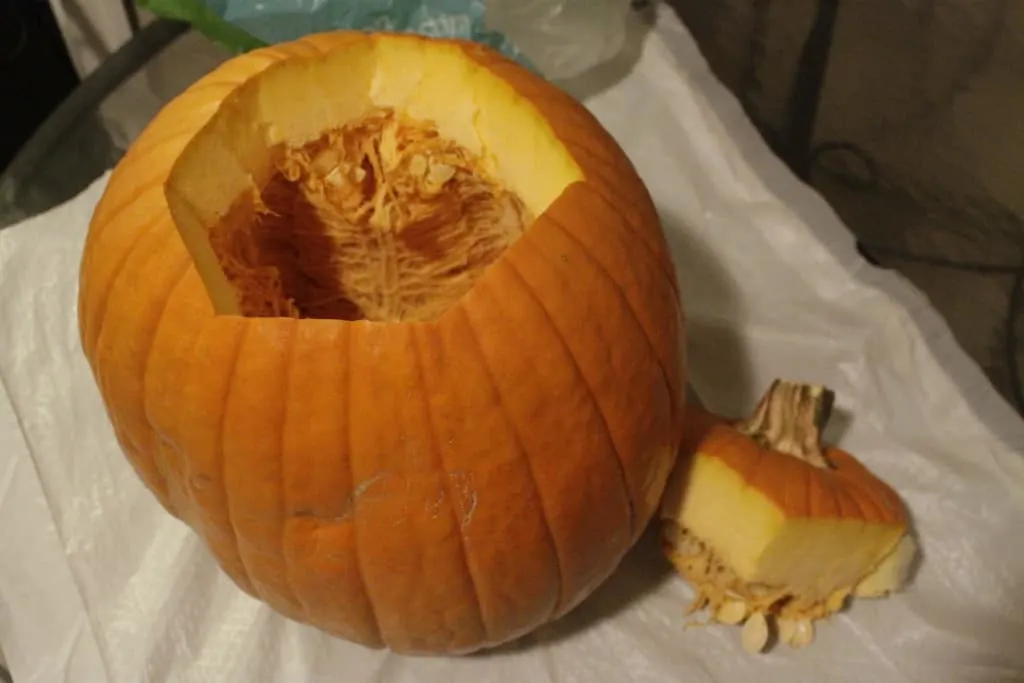 The first way we decided to do a pumpkin was to literally drill holes in a pattern with a drill. By drilling holes all around, the light from the candle shined through and puts off a cool pattern. Morgan drilled two different sized holes in a pattern, which was really simple.
Pro tip: If you use a pen to draw on your pumpkin, magic erasers will take it right off! So don't fear making mistakes.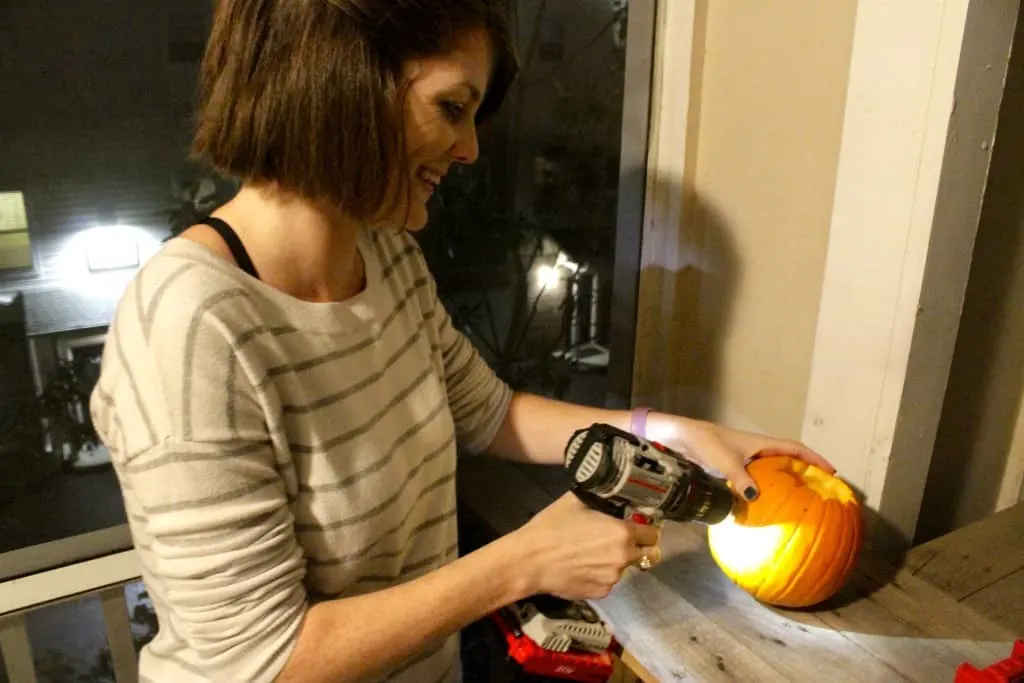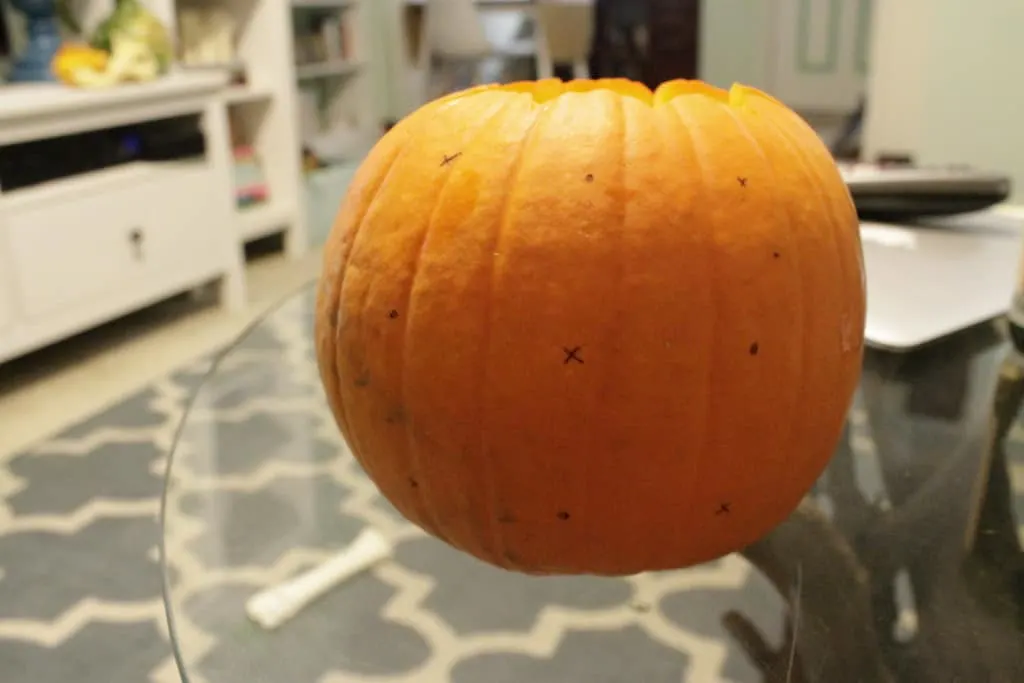 You may also notice that there is a unique edge around the pumpkin. Morgan thought it would be cute to do a little scalloped edge on the top instead of the traditional way to just cut the top of the pumpkin. By doing the scalloped edge, we had no intention of putting the top back on.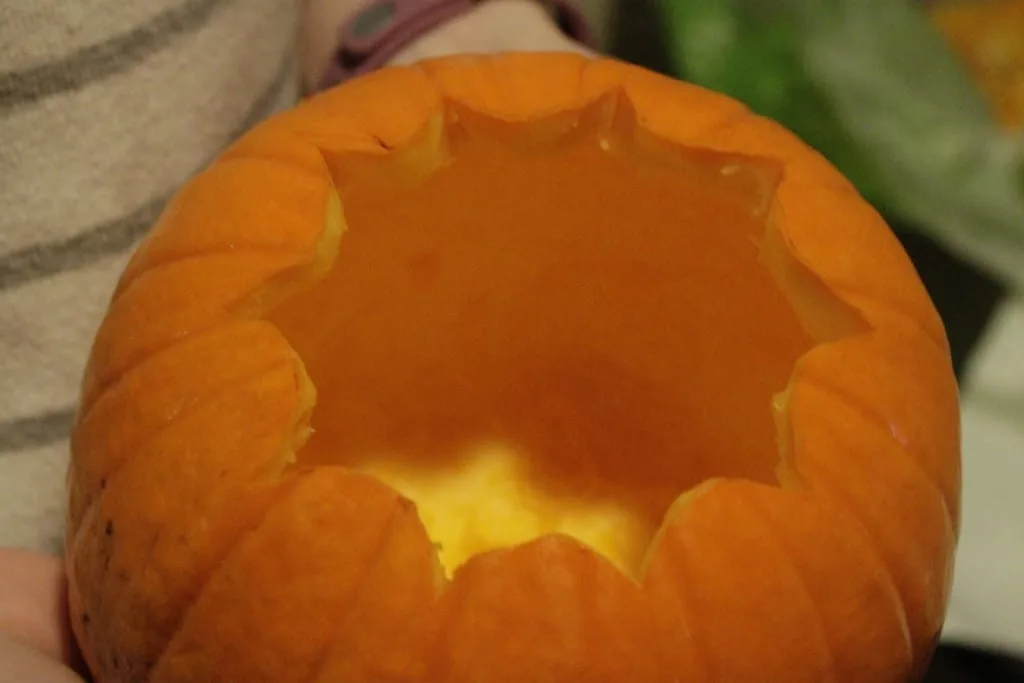 The second way we tried to carve our big pumpkin was to do something that we have noticed is a little bit of a trend that we've seen with people shaving their pumpkins instead of carving them all the way through, so that the light just shines through. Here's an example:
Well, it's harder than it looks. We wanted to do a design of the Ravenel Bridge on our pumpkin, so we sketched it out and then began shaving it into the pumpkin. It wasn't easy and I ended up kind of popping out chunks because it was impossible to shave without something like clay-carving tools.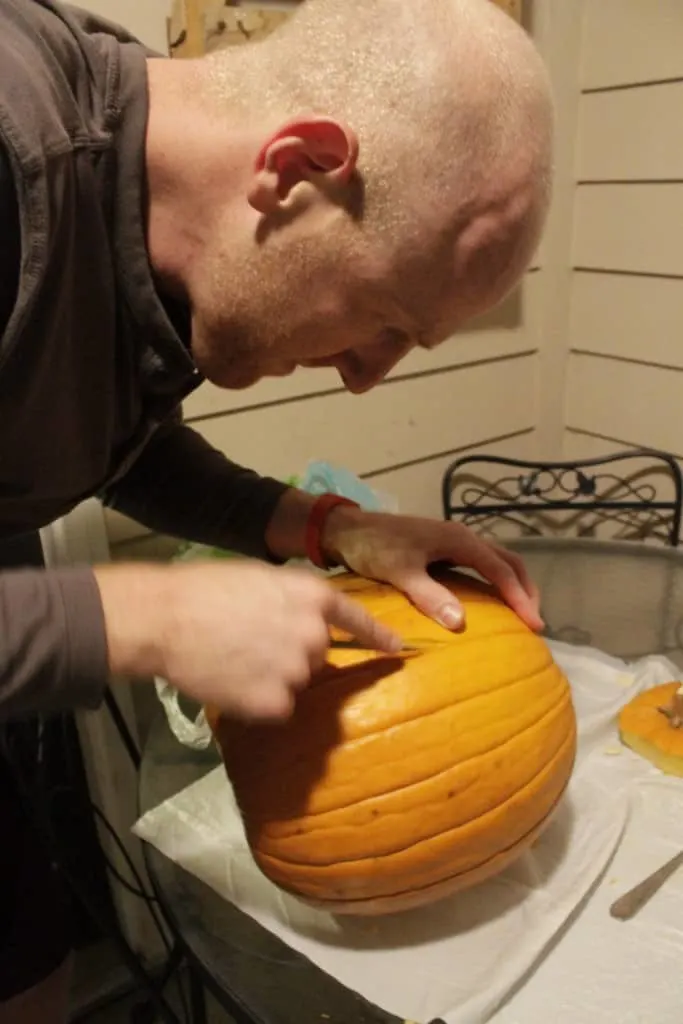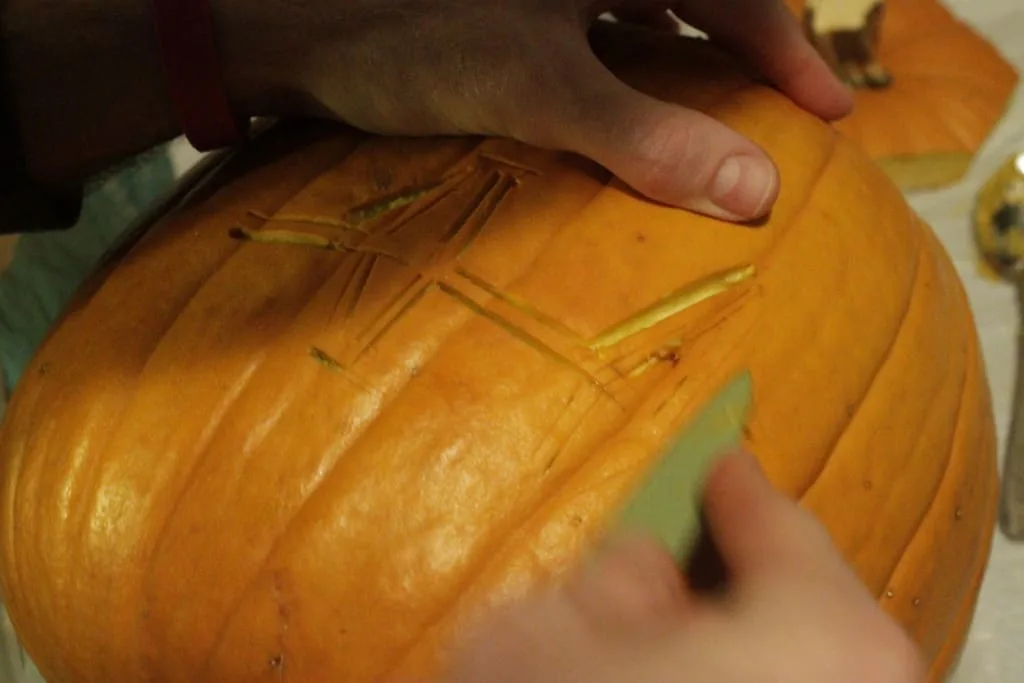 In the end, it looked really good, but the light wouldn't shine through at all.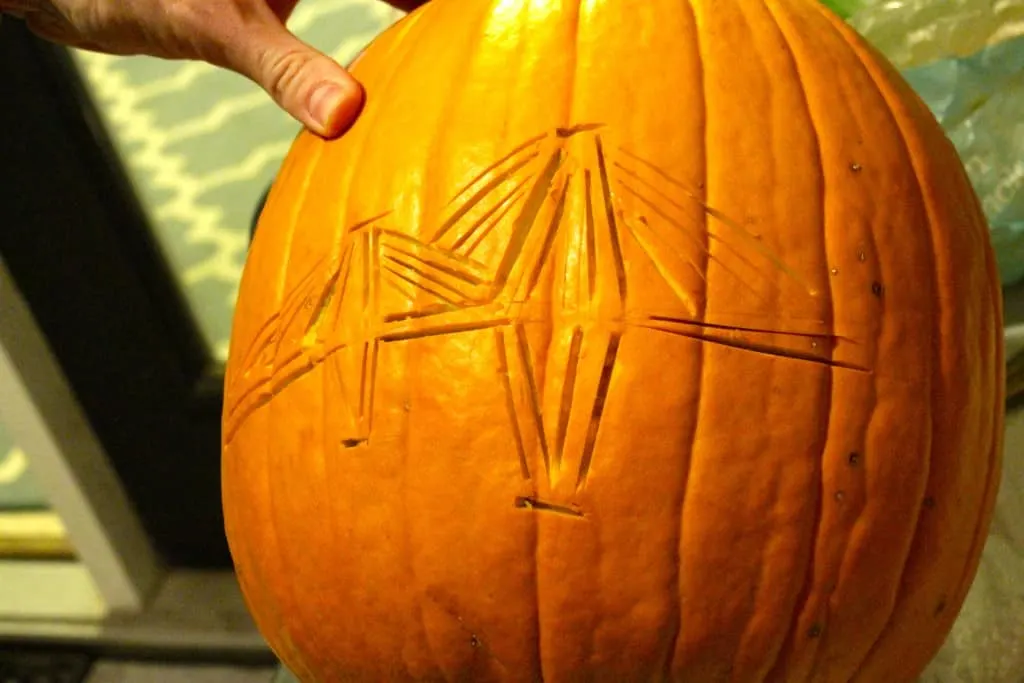 I didn't have the right tools at this point to fix it, so I decided to punch out some of the areas to give it an abstract look with some light going through directly and some not.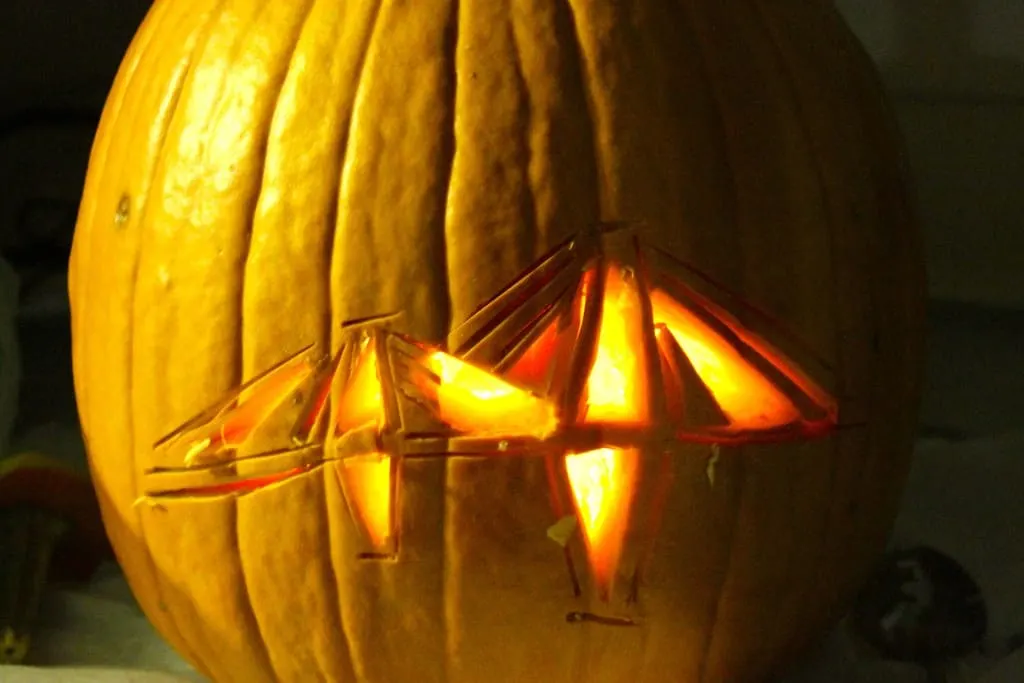 In the end, we think both our pumpkins are super cute!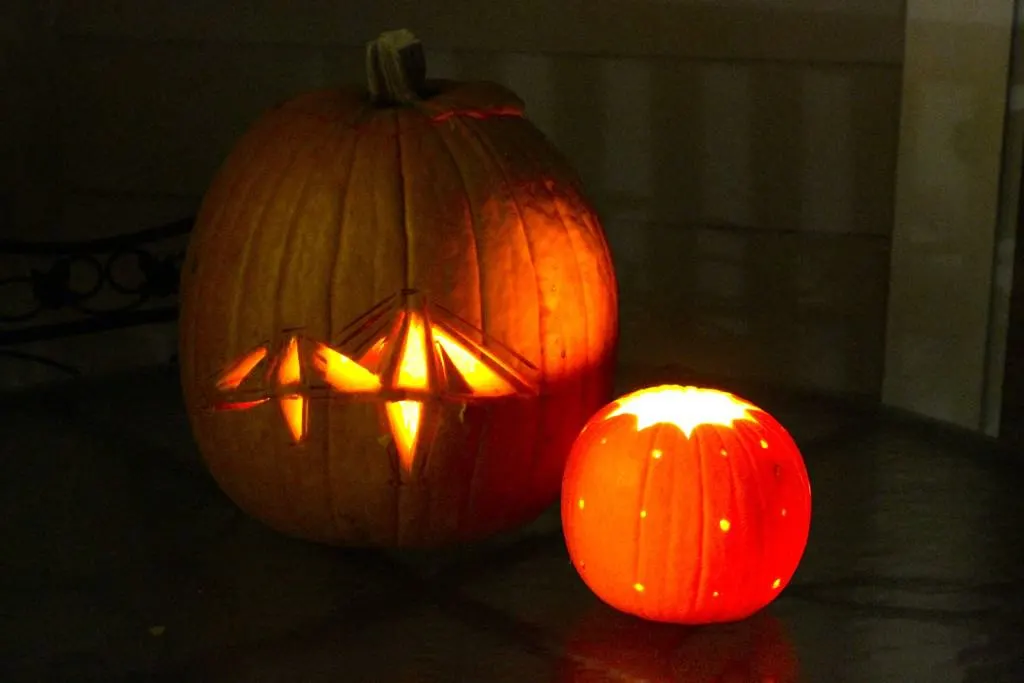 What did you carve into your pumpkins this year?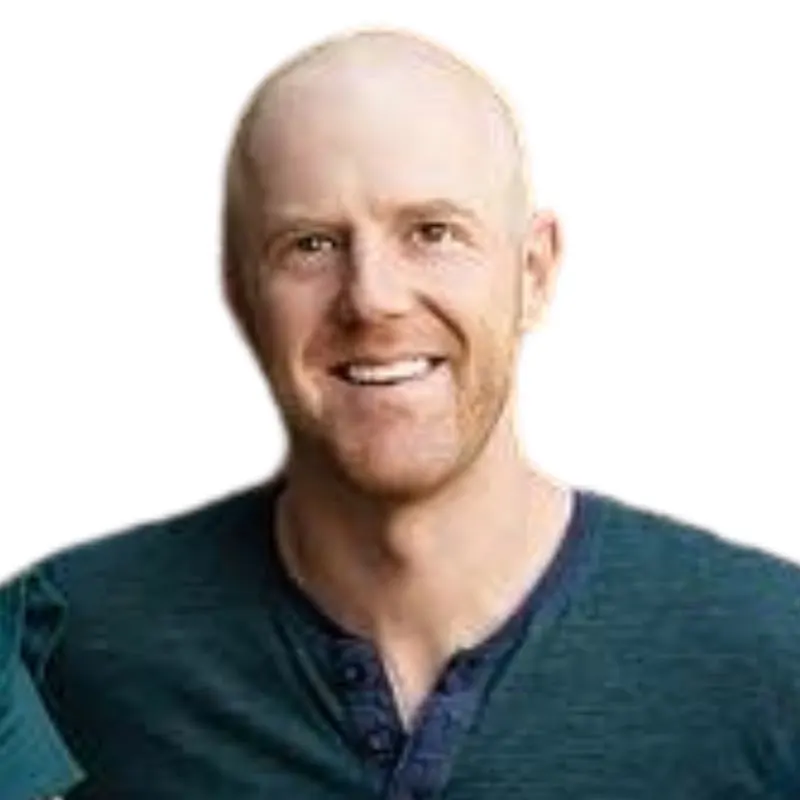 Hey there, I'm Sean, the woodworking enthusiast and builder behind CharlestonCrafted.com! Since 2012, I've been sharing the magic of turning raw materials into beautiful creations. I love teaching others the art and satisfaction of woodworking and DIY. I try to inspire fellow crafters to make something extraordinary out of nothing at all.