Don't know what to do with your towels? They can accumulate really quickly! Here are some great towel storage ideas no matter what your set up!
Towels are a necessary thing for any home – but they can accumulate quickly. Suddenly, you're storing stacks of towels in lots of different sizes. It can be a big mess!
If you set up a system for organizing towels, you will have a lot more success putting them in the right place the first time and keeping them organized all year long.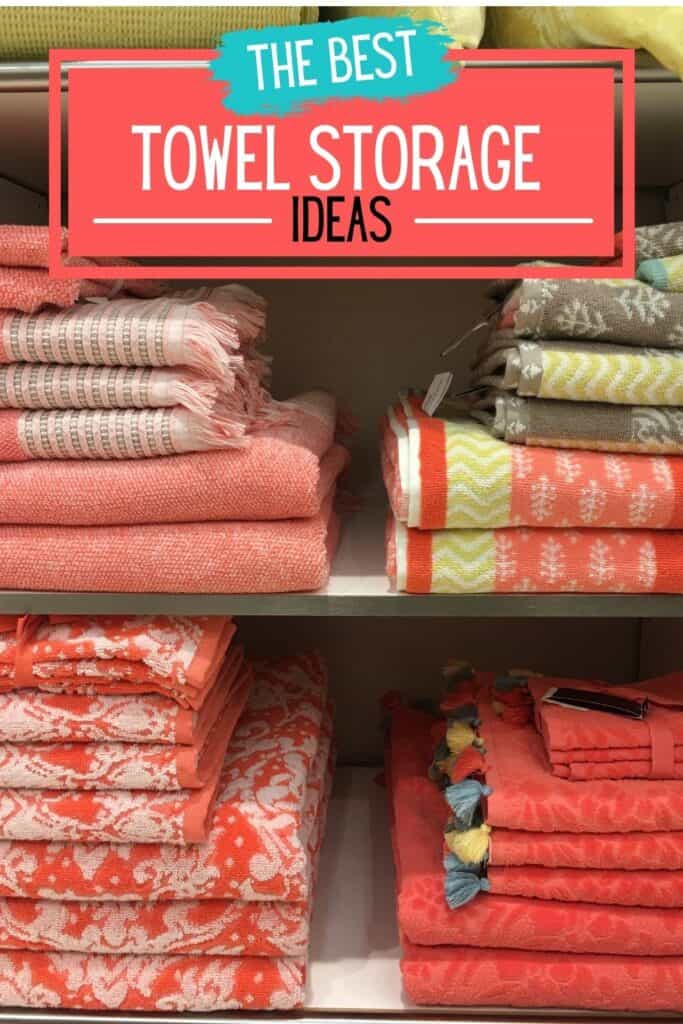 What is the best way to store towels?
The best way to store towels is folded and stacked in a bin or basket. If towels are the same, stack them on top of each other. If they are different and people like to dig thru and pick one, place them vertically like files in a filing cabinet in the bin so they are all visible from the top.
Regardless, try to rotate your towels. So, when clean towels come out of the wash, put them in the back or the bottom of the bin to encourage the other towels to cycle through and get used, too.
What is the best way to fold towels?
I fold my towels in half lengthwise ("hamburger style" hahaha) and then fold it in thirds width-wise. They are then ready to stack!
For towels that are more "on display" like on our over toilet shelf in our guest bathroom, I actually like to roll towels. I fold them in half each way (lengthwise then widthwise, basically quartering it) and then roll it up. Rolls work best if you have only a couple of towels or for hand towels and things like that.
Wash cloths can be folded in half and rolled or quartered and stacked.
How to store towels in a closet
If you have a linen closet, that makes it pretty easy to know where to store towels. In the linen closet!
I prefer to store bath towels folded and stacked in a bin or basket on a shelf in our linen closet. I do the same for sheet sets and other similar items.
If you have deep shelves, you can put the bins 2-bins deep on each shelf, with lesser used items pushed to the back.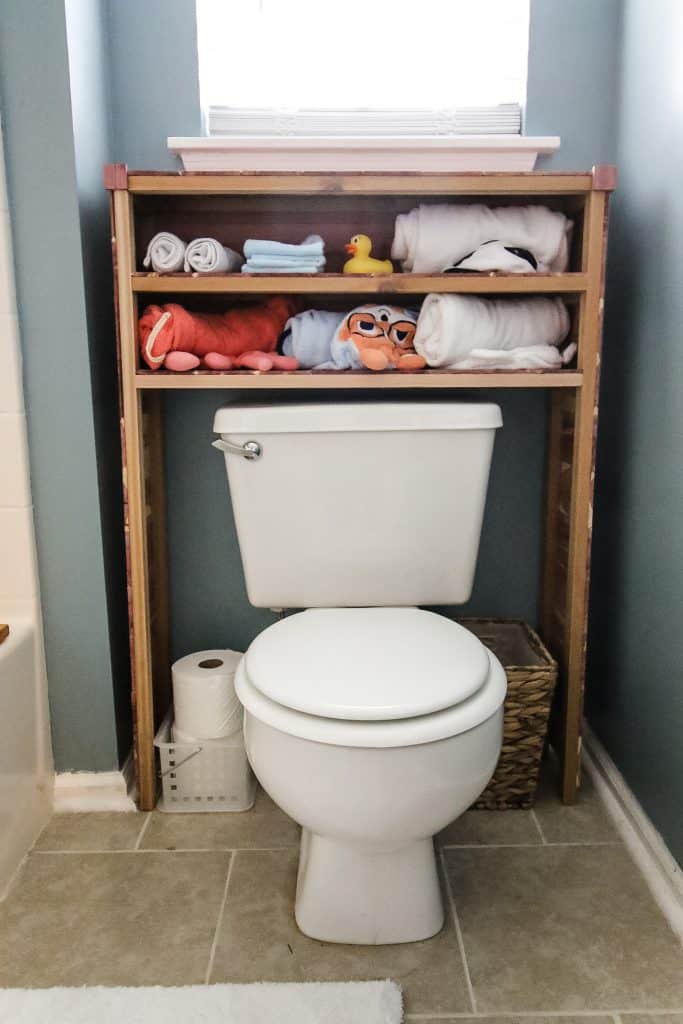 How to store towels on a shelf
You can stack towels on a shelf directly, but I like to add a basket or a bin. This makes it easier to pull them out and put them back neatly compared to just digging around on a shelf.
Plus, you can organize by category such as bath towels, pool towels, and dog towels. This helps your guests avoid drying off with an old dog towel!
How to store towels without a linen closet
If you have a small bathroom without a linen closet, you have a few options for storing sheets and towels.
If you have just a couple towels, you can simply hang them on hooks on the wall or on the back of a closet door.
If you have more towels, I suggest an over the toilet shelf or floating shelves. Or, use a basket or bin on the counter, floor, or tank of the toilet!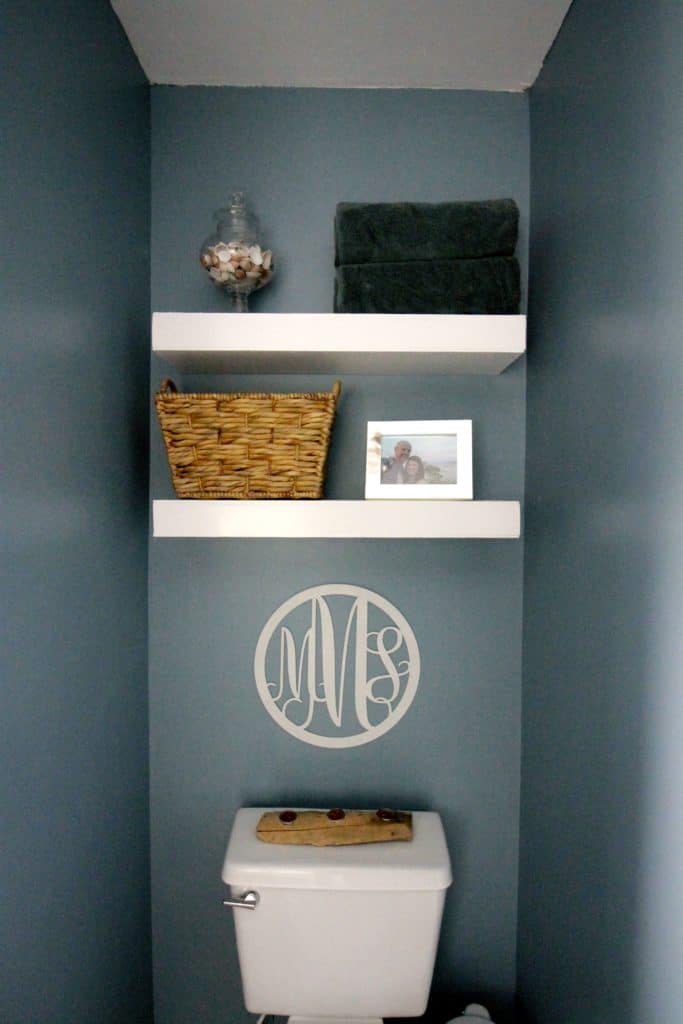 How to store towels outside
There are a lot of reasons to store towels outside. Maybe you have a pool or a hot tub. Maybe, like us, you keep your pool towels in the garage even if you don't have your own pool (it makes it easier to grab them on the way to the neighborhood pool!)
For outside towels, I suggest a big bin on a shelf. Ideally, you would use something air tight like a large rubbermaid bin. This will help to keep them from being exposed to too much moisture, which can lead to mold and mildew.
Always hang towels to dry completely before putting them back in an airtight bin!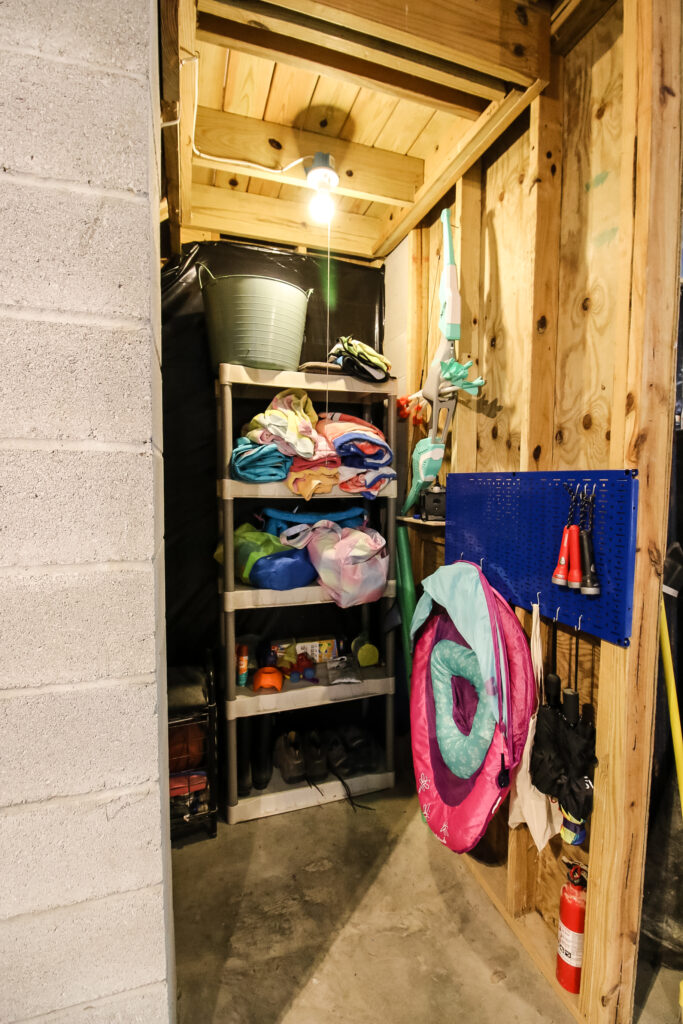 Towel organization and storage ideas
Here are some creative ideas for storing and organizing towels:
Hang hooks or towel rods on the inside of a closet door to take advantage of the space
Mount baskets or crates sideways on the wall to hold rolled towels
Store rolled towels vertically in a basket on the back of the toilet tank or on the floor
Add a shelf in the narrow space over the bathroom door
Use a rolling cart such as a crafting cart that can tuck away when not in use
Repurpose a wine bottle holder to hold rolled towels
What's your favorite towel organization tips?
Facebook | Instagram | Pinterest | Twitter | YouTube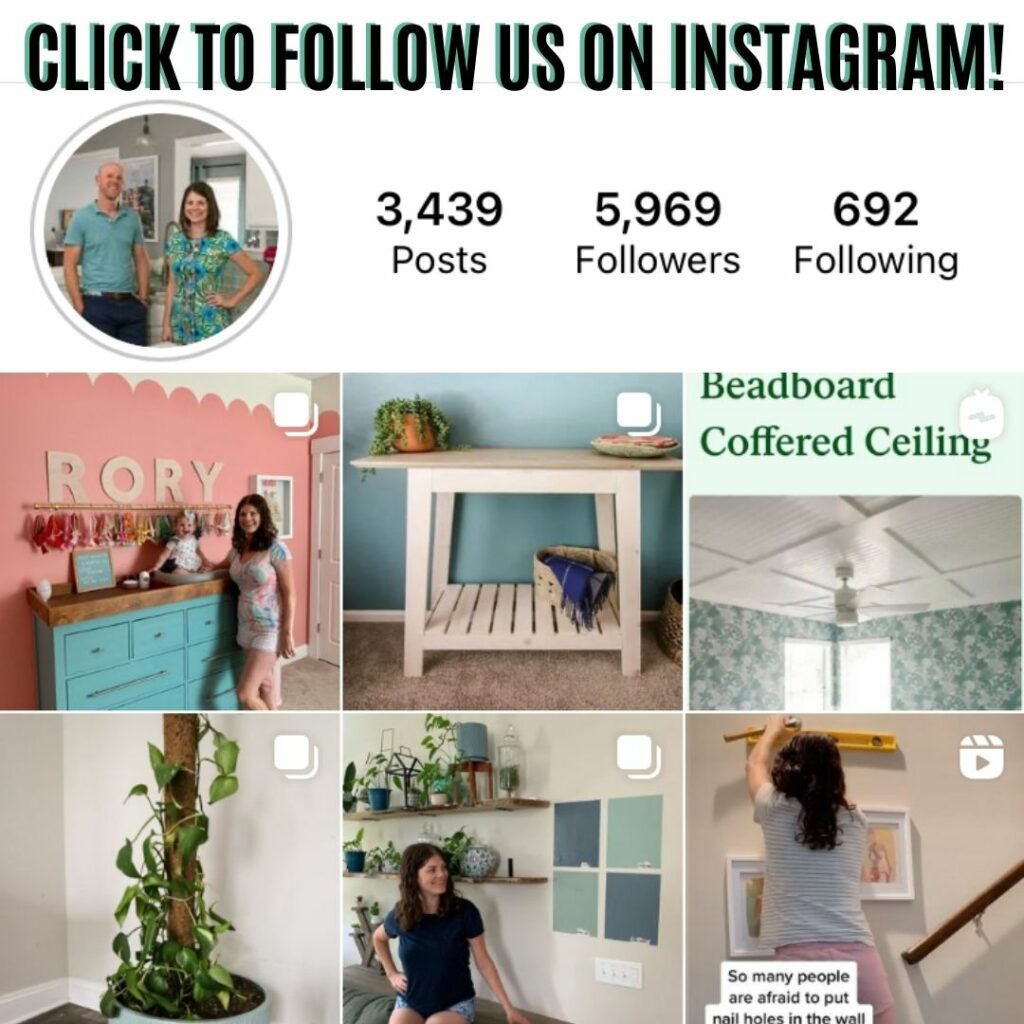 ---
Can we send you our newsletter?
Another great way to keep up with out latest projects is by joining our weekly newsletter! Get alerts of our latest projects and special peeks behind the scenes!
Follow along on Instagram
Join our online community where we share real time behind the scenes looks at our DIY projects and peeks inside our home + family!
---