Hey guys! We are coming at you a little early this morning because we are guest hosting Thrift Score Thursday!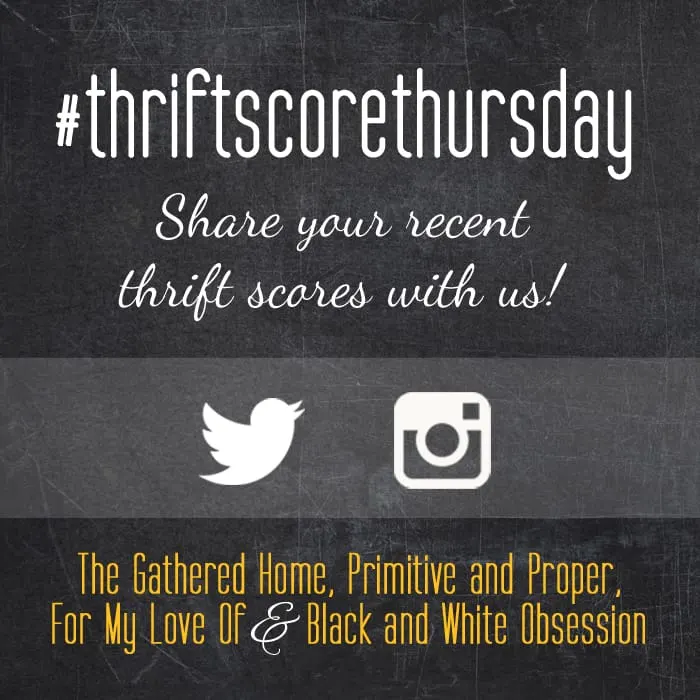 I love reading these posts every week and am so excited to guest host this week.
Make sure you head over to Instagram and check out the hashtag #ThriftScoreThursday. Here are a few of my recent favorites: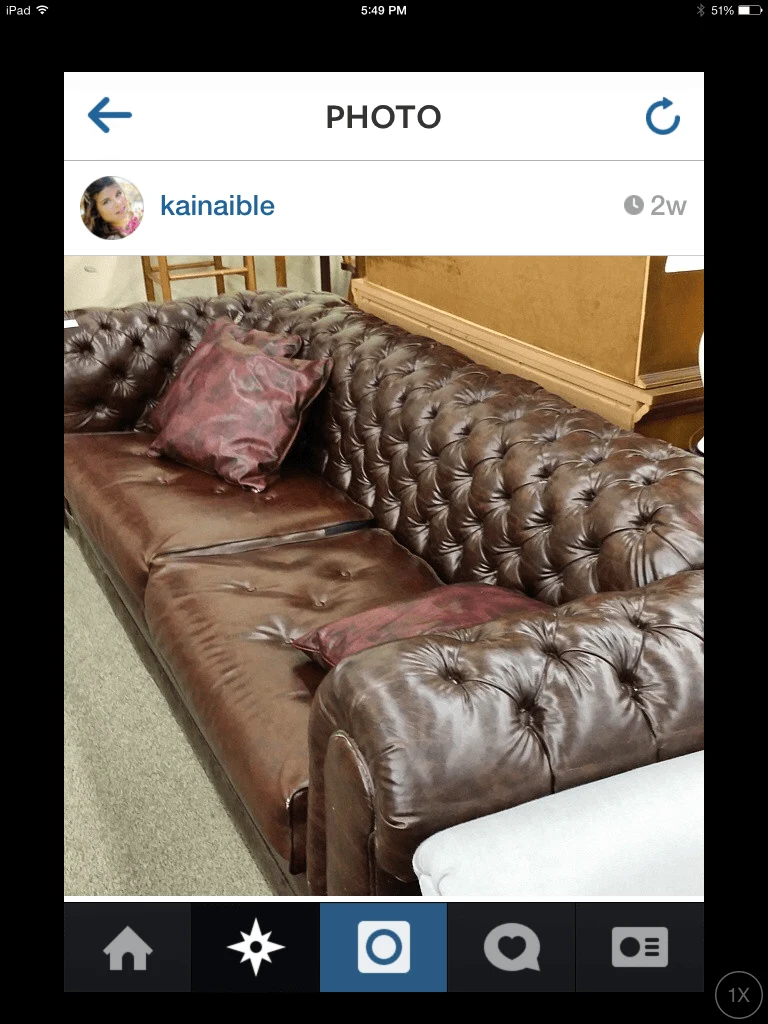 I cannot wait to have a home with a "library" room. I definitely want a tufted leather couch for it. Kainaible found this awesome one – and I'm so jealous!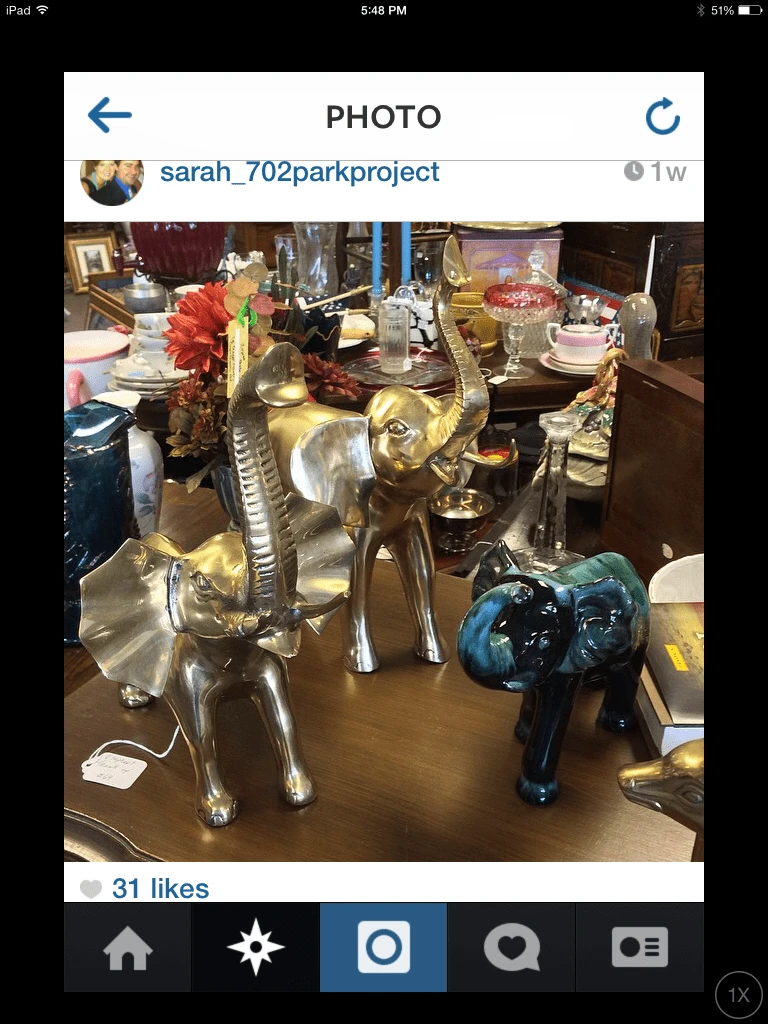 How cool are these little elephants that sarah_702parkproject found? I would definitely use them to store rings on my vanity!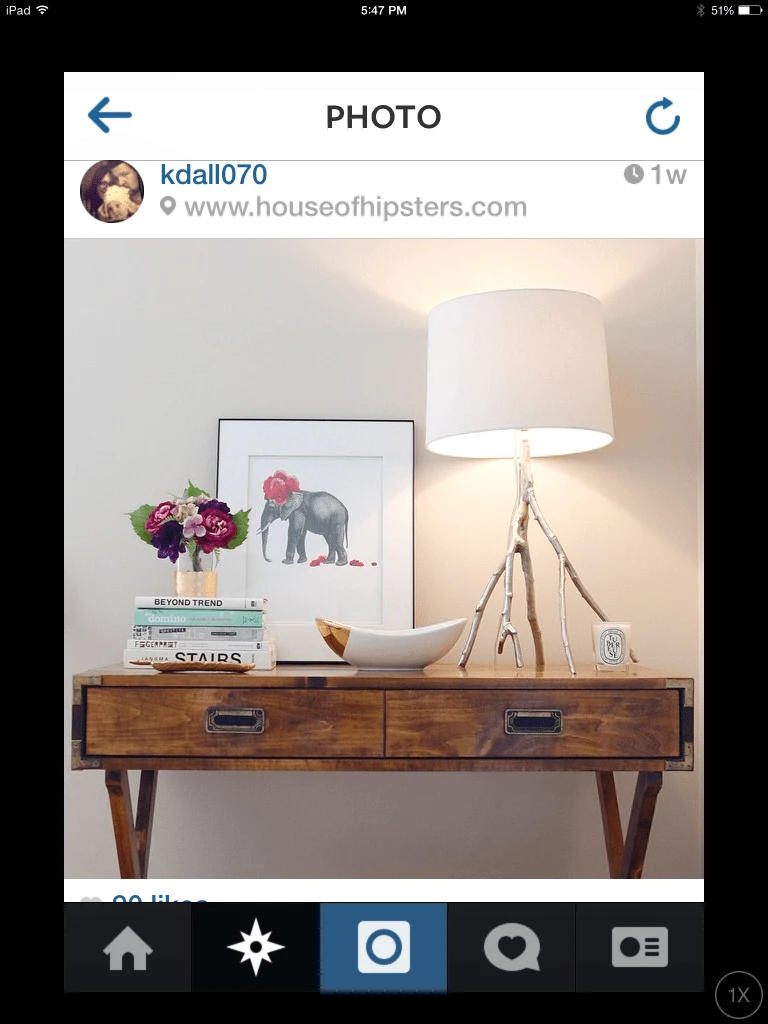 I love anything campaign (so basic, so not sorry). This desk is truly beautiful – I LOVE natural wood. Bravo, kdall070!
I went to the Goodwill on Folly Road this week and found three really good things – and bought one of them! Can you guess which?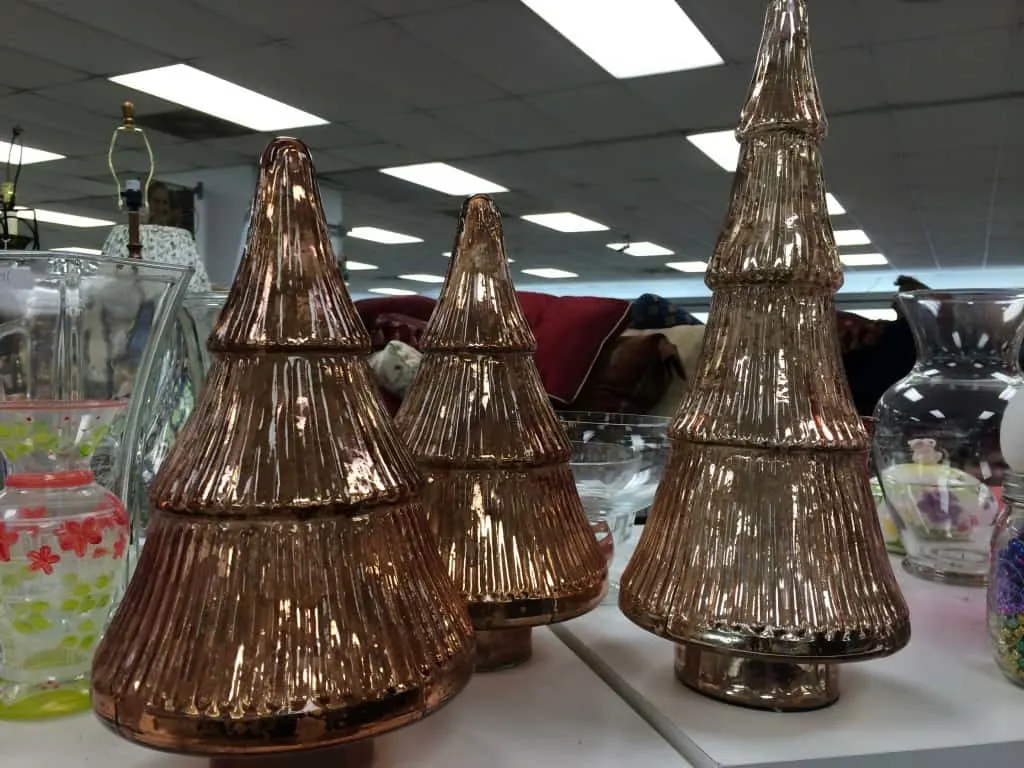 I loved these glass christmas trees. They are rose gold and beautiful as a set – I'd put them on a mantle if we had one!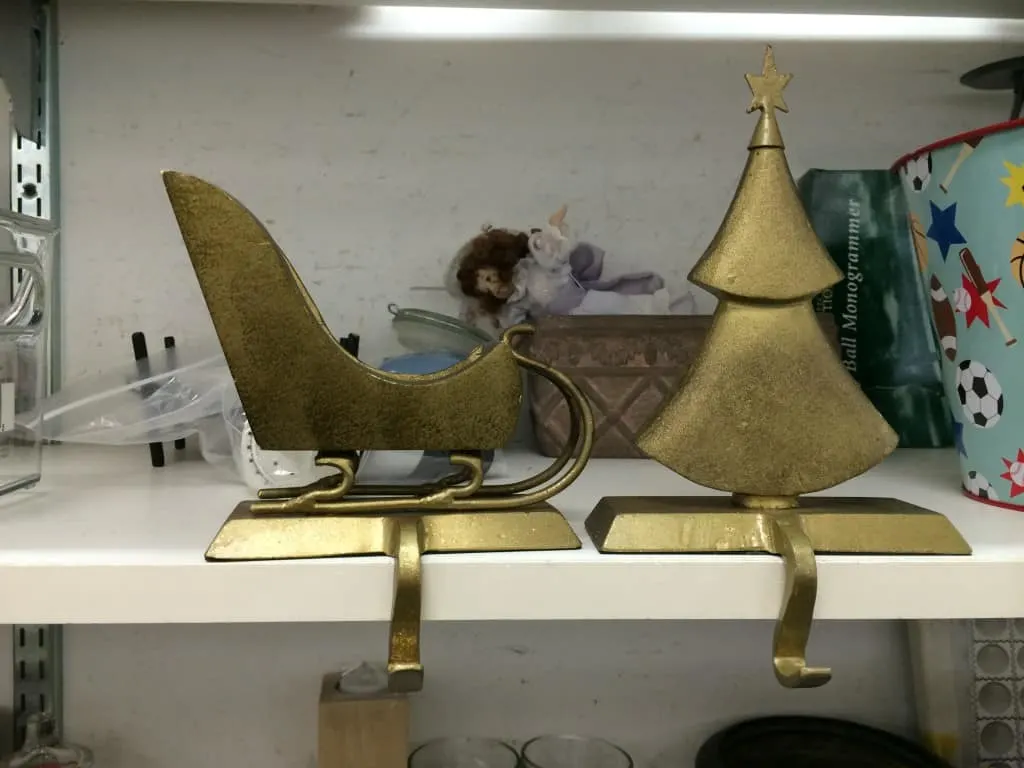 I also found these awesome brass stocking hooks – too bad there were only two of them! They were solid and REALLY heavy – definitely brass and not plastic.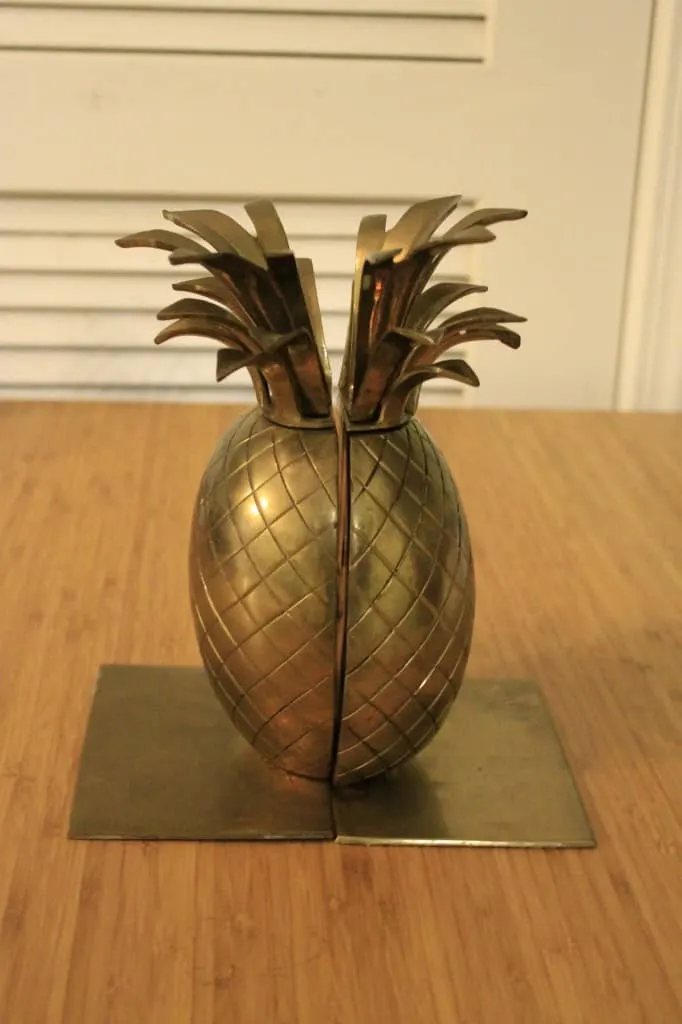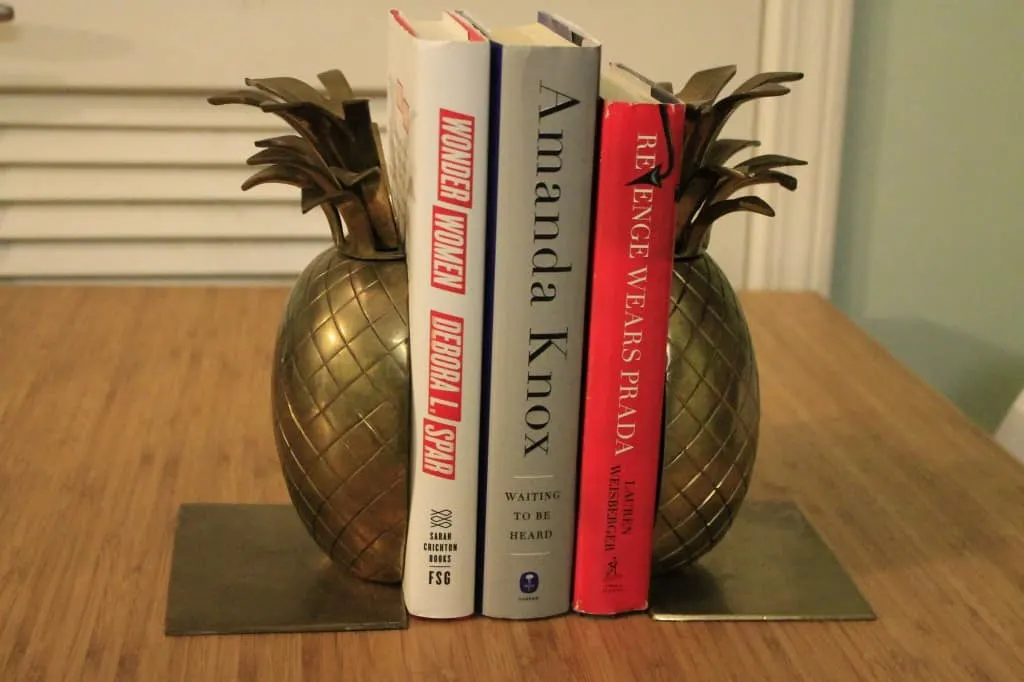 Finally, I found these brass pineapple bookends! Say what? Basically the mecca of thrifting. Clearly, I bought these, but once I got them home, I realized that I have no where to put them. I'm thinking about selling them… am I crazy?
Check out what the other hosts found this week:



What have you found this week? Be sure to link it up with #ThriftScoreThursday and visit my co-host pages!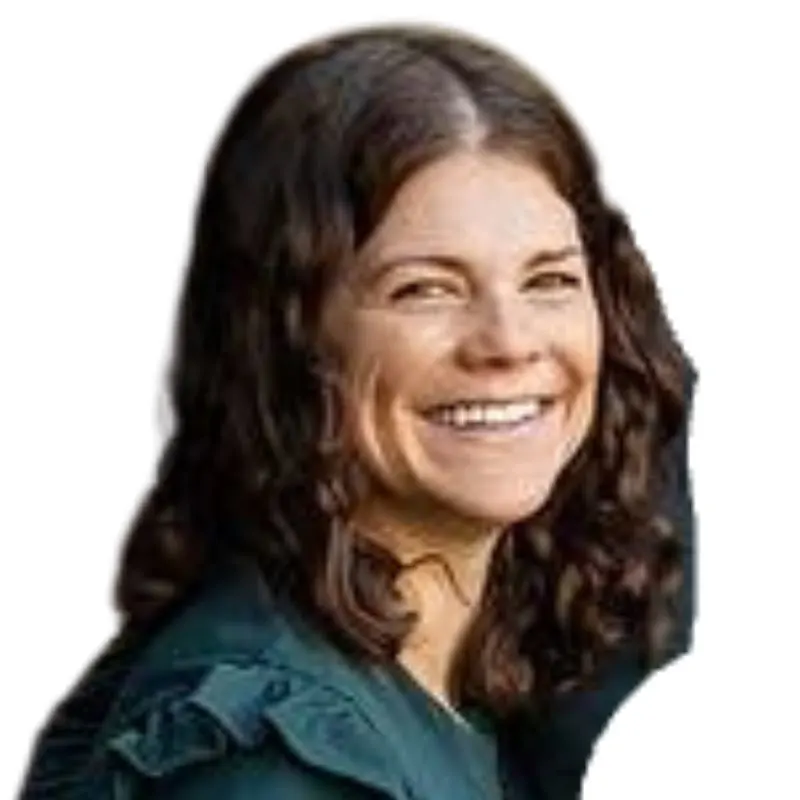 Hello, I'm Morgan, half of the creative force behind CharlestonCrafted.com! With a passion for DIY that dates back to 2012, I've transformed three homes and now I'm dedicated to helping others craft their dream spaces. Let's turn your house into a home together!