Today we're doing a thrift flip of an old Little Tikes makeup desk from the local Goodwill. This old flip top makeup desk had seen much better days and was chipped and really nasty. Plus, our son wasn't really interested in the pink.
We totally flipped this Little Tikes makeup desk into an art desk for our son with some spray paint and a little ingenuity. Here's how we did it.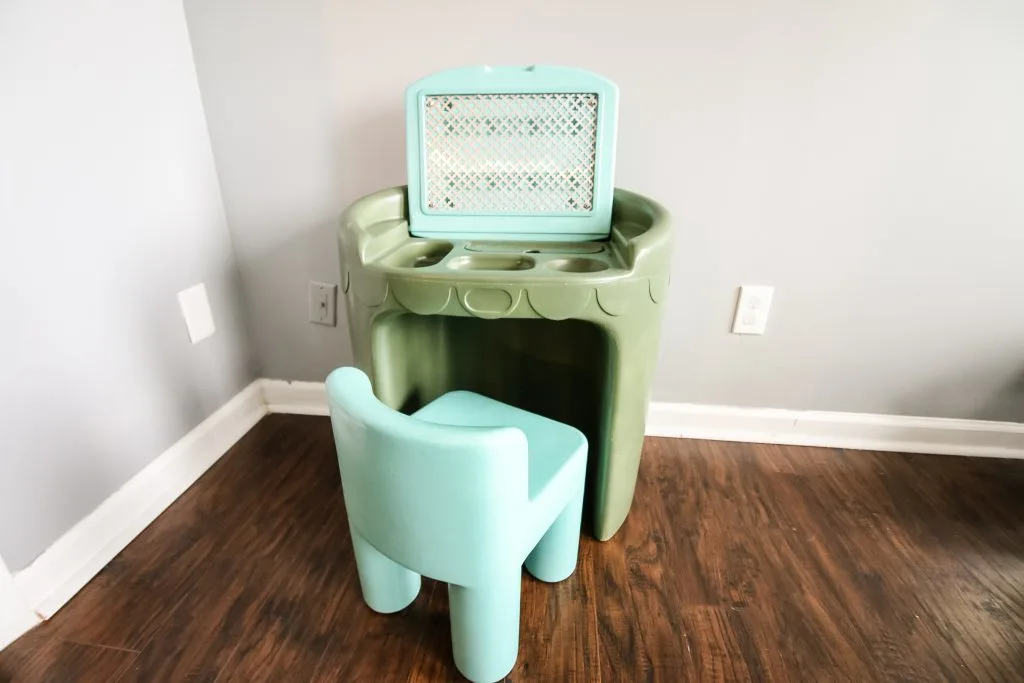 Refinishing a toy makeup desk
The first step to refinishing any piece of furniture or toy from a thrift shop is to clean it off. We wiped away all of the dust and grime and nasty bits so we knew what we were working with.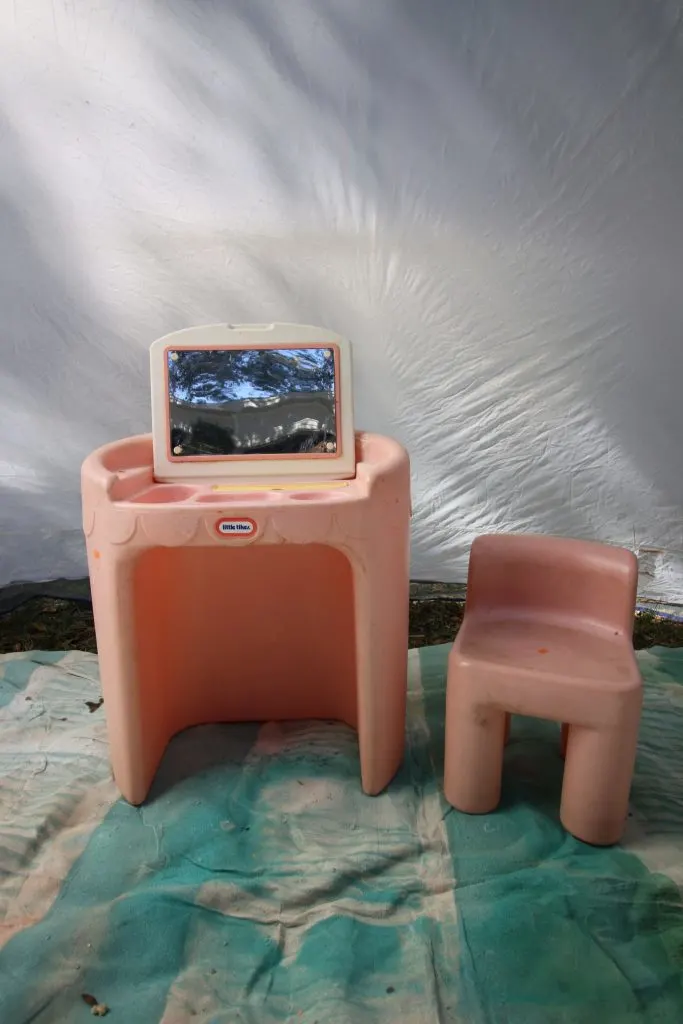 Our next step was to get it ready for paint. To do that, we popped off the flip top of the desk so we could paint that a different color than the rest of the desk.
On the flip top was the faux mirror for the vanity. We had to break this to get it off because it was really stuck on there with plastic anchors.
When it was ready to paint, we set up our spray shelter in the front yard to minimize wind and keep dirt and leaves from falling on our project while it was drying. We made sure to use spray primer for plastics first, then sprayed the desk one color and the chair and flip top another.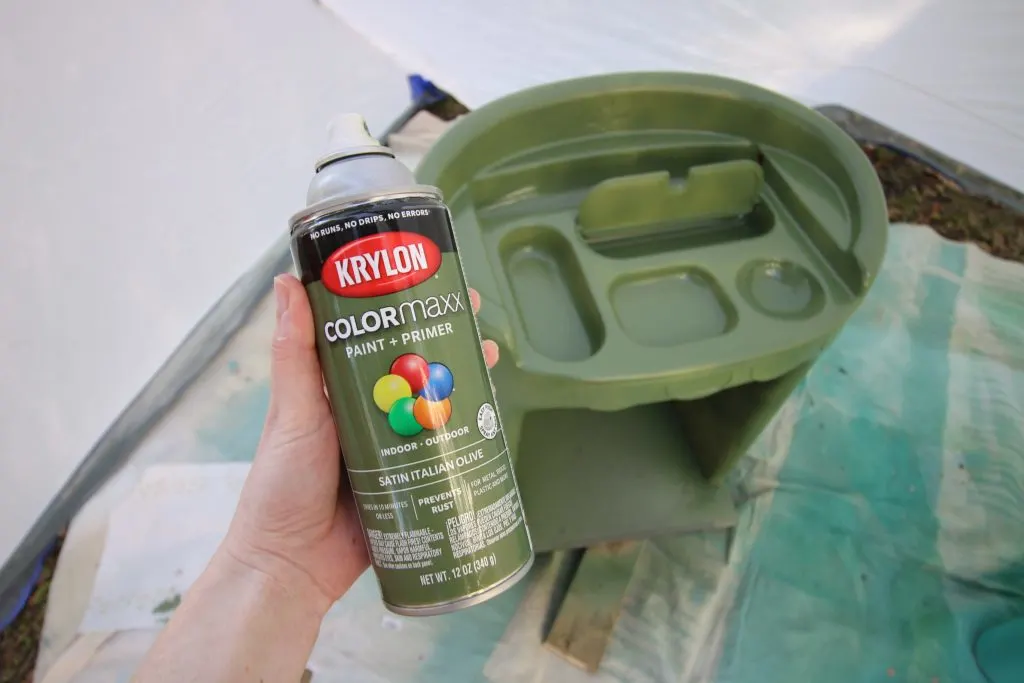 Once everything was dry, we needed a new solution for the back since we had broken off the mirror. The intent was for this to be an art desk, so we cut a piece of metal sheet and glue it inside the frame and onto the flip top. The idea with metal is that he could use magnets to hang up his special art!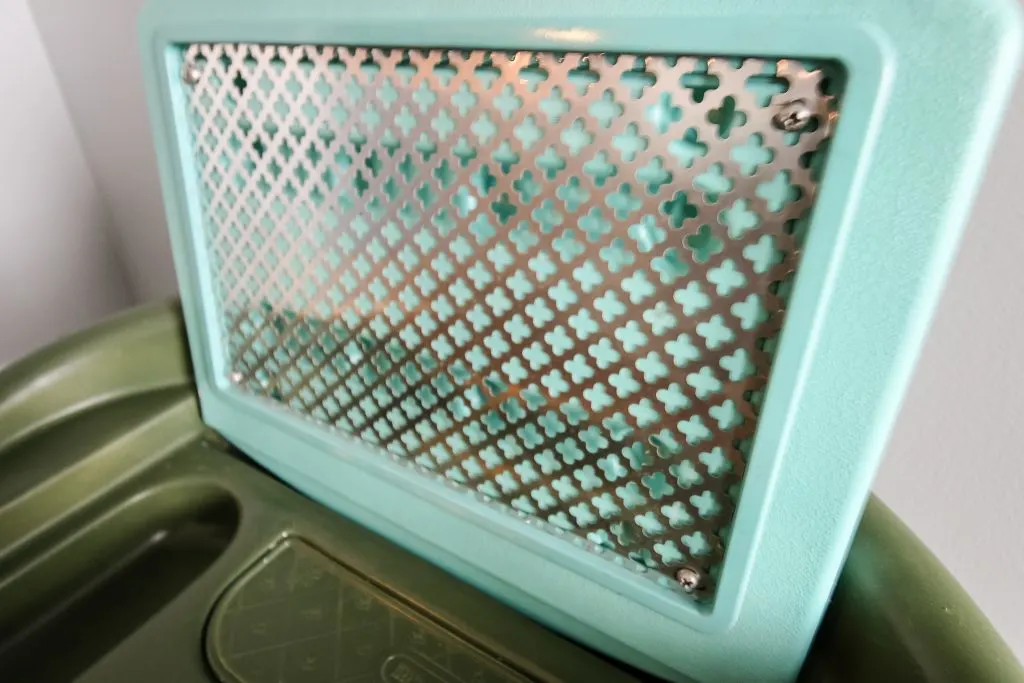 We popped the top back on and it was off to the races for our son!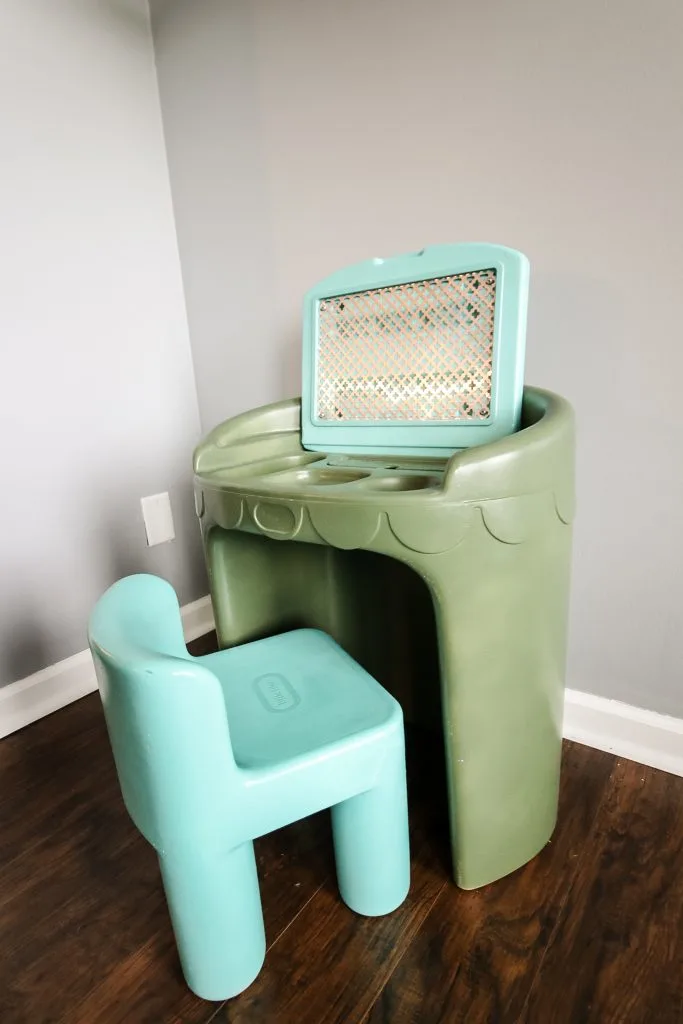 We loved thrift flipping this old Little Tikes plastic makeup vanity into a cool art desk for our son. Now he can keep his crayons and markers and magnets in the holes and color on top.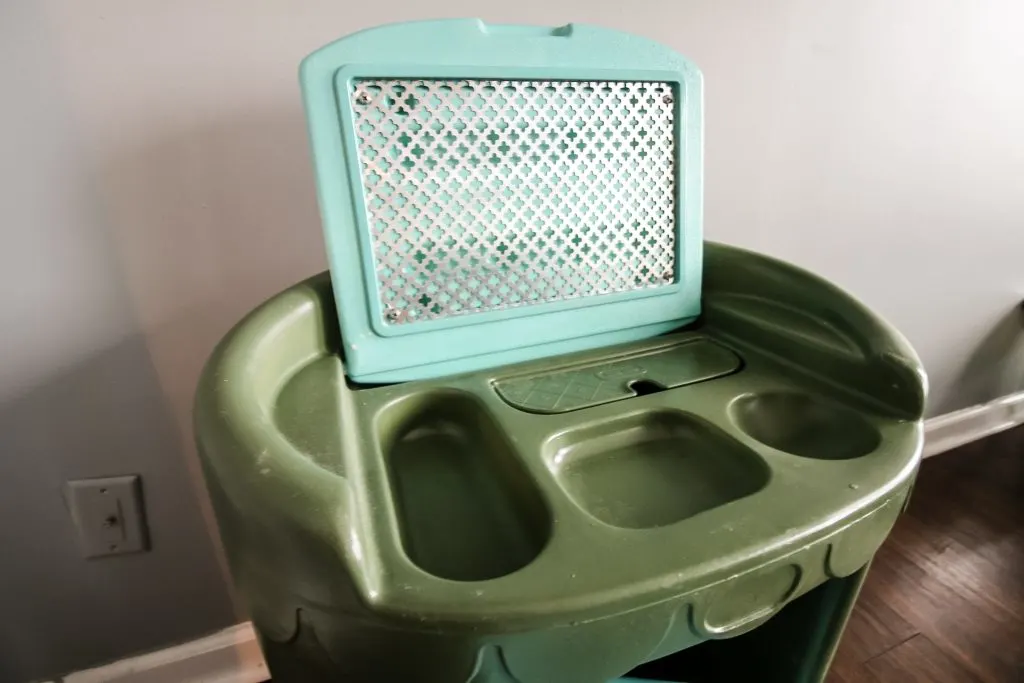 Remember, if you see something scrappy at the thrift shop, you might be able to flip it into some thing really nice and useful!