After the excitement of 3 days in Yosemite, we were ready to spend the second half of our trip relaxing. After a brief one night stay in Sonora (about 1 hour outside Hetch Hetchy and on the way towards Sonoma) we made the 3 hour trek to Sonoma. Sonoma is right next to Napa and in the heart of California wine country. We had 3 days there and really made the best of it with our loosely scheduled itinerary!
Where to stay:
We stayed at the Best Western Sonoma Valley Inn. We actually stayed here on a recommendation from a friend and were really pleased. Warning: it does have exterior facing doorways but each room had a fireplace (with a log we lit each night) and a sitting area. There was a breakfast buffet included as well as a heated pool & hot tub. The highlight of the hotel was definitely that it is one block from the town square, where a ton of restaurants and tasting rooms are.
What to do:
We had a ton of fun renting bikes one day. You could rent them for 2 hours or all day and we did the 2 hours. There is a wonderful bikepath/greenway that runs along the edge of town. We actually rode all of the way to Buena Vista Winery and did a tasting, which was really fun! I wouldn't want to do too many more and keep biking though.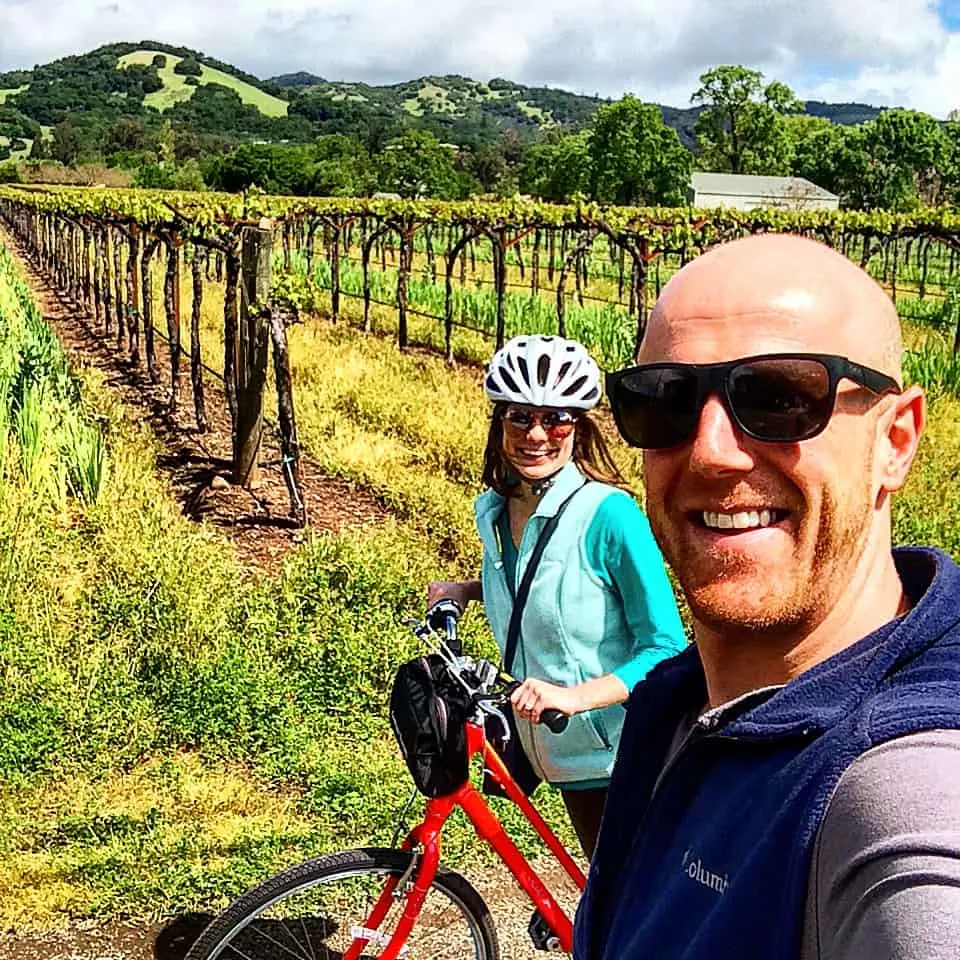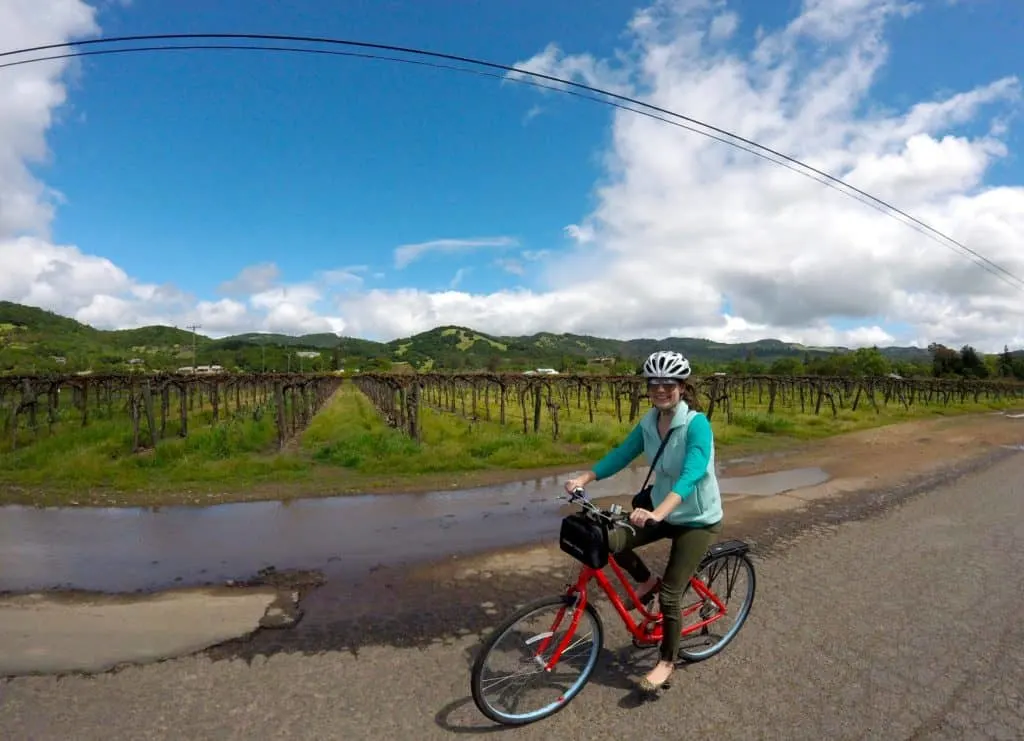 One of the highlights of our trip was a Sonoma food tour. We hit 5 stops and got a ton of food including 2 slices of gourmet pizza, cheese samples, olive oil samples, pasta and salad, and chocolate truffles. Plus, there was wine all along the way! It was a great way to spend a rainy morning.
We also have to give a shout out the The Girl and The Fig. It's definitely the most recommended restaurant in town, and the food did not disappoint. We sat outside in the beautiful weather for a fantastic anniversary dinner. Lots of cheese plates (the goat cheese was seriously bomb) and gnocchi and chicken legs were all on point. And definitely try the chocolate covered figs for dessert!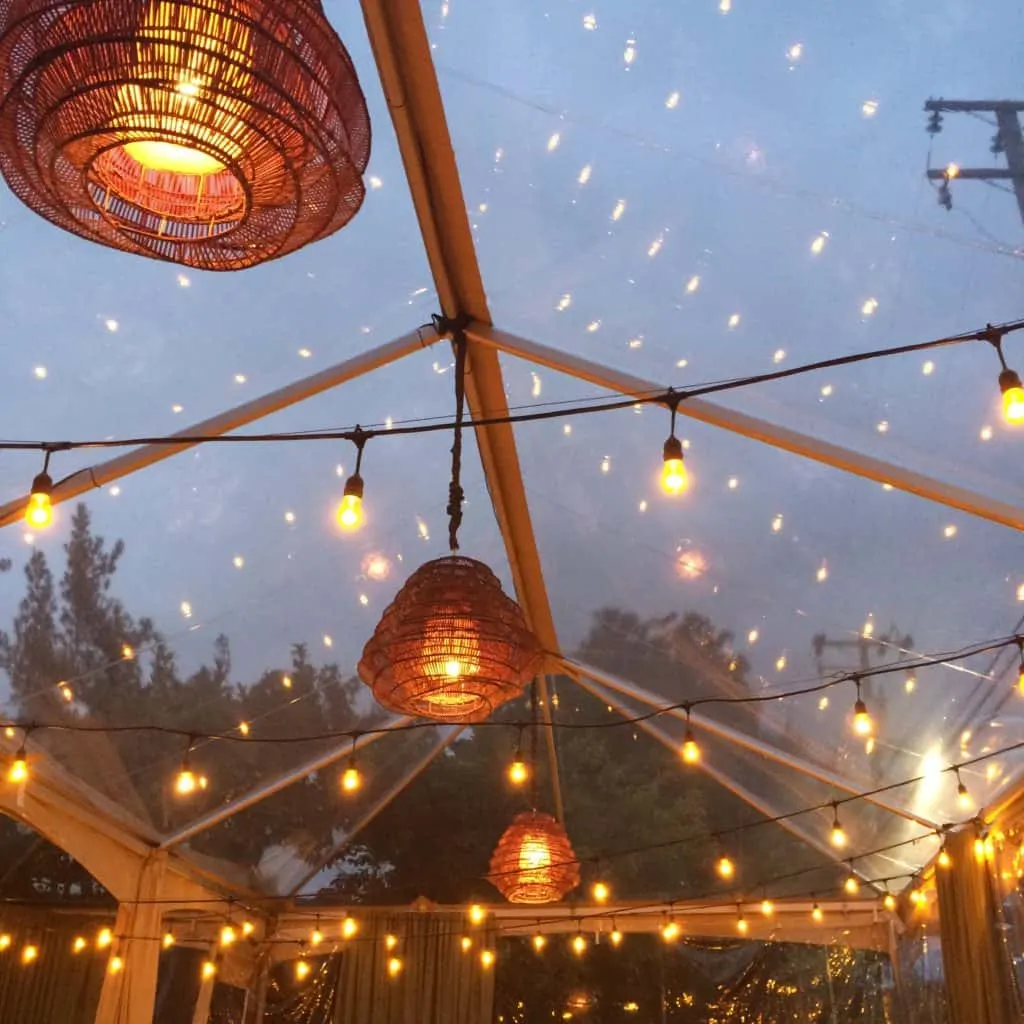 Our Favorite Wineries: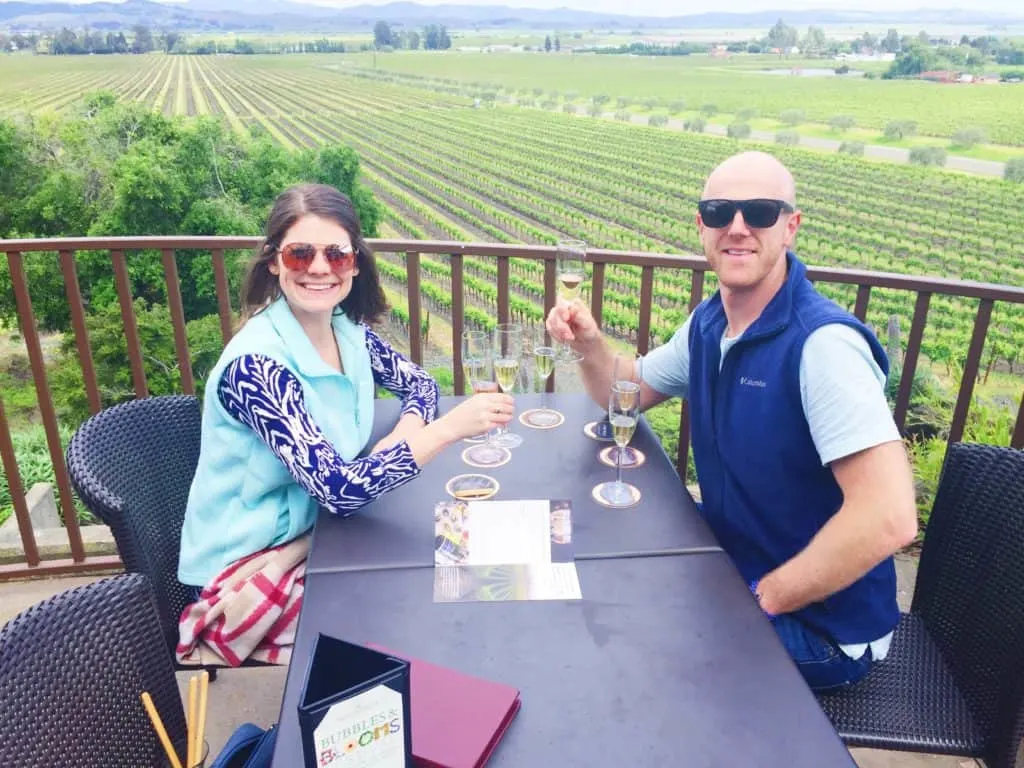 Highway 12: this tasting room is located right on the Sonoma main square and offered free tastings. They filled the glasses up and tasted great. It was the first place we went and started us out right.
Viansa: another gorgeous castle-looking main building up on a hill overlooking the vineyard. We ended up buying a case here (whoops) with $0.01 shipping. It was a great deal and they had a beautiful interior.

Cline Cellars: Fun little place with gardens around it. Great tasting. We had a guy named Joe who kept giving us more and more samples and telling us about how to drink them all. Gave us a great discount on our bottles too.
Jacuzzi: the best part about Jacuzzi (right across the street from Cline) was their olive oil area, The Olive Press, which had tons of samples of oils and balsamic vinegar, which we mayyyyy have bought.
Buena Vista: fancy vineyard biking distance from town. More sophisticated than some of the others, so more pricey for tastings and bottles, but very pretty.


Roche: Roche is right on the town square as well, next door to Girl and the Fig. They offered generous samples and had a really good rose wine.
We had a fantastic time in California on this trip and are so glad that we went. California really seems like a different world with such different weather and geography than our home in Charleston. Now I am counting down to our next vacation!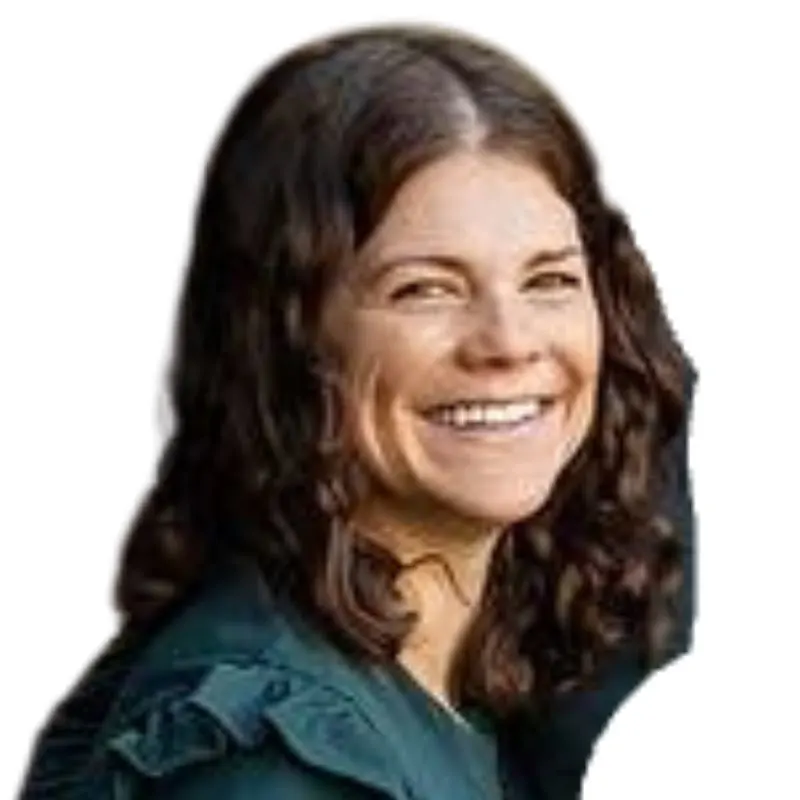 Hello, I'm Morgan, half of the creative force behind CharlestonCrafted.com! With a passion for DIY that dates back to 2012, I've transformed three homes and now I'm dedicated to helping others craft their dream spaces. Let's turn your house into a home together!