Ok folks – this is it – what you've all been waiting for, the week of Valentine's day! I know, I know. All the other bloggers posted their V-Day tutorials three weeks ago. Thing is, we are not the types to decorate for every little holiday. Christmas, of course. Halloween, I have to. But otherwise? You won't see seasonal wreaths or garlands or centerpieces here. Maybe one day (far, far in the future) when I have a house with a mantle or kids or host a lot of parties. Until then, I am not interested and I frankly don't have anywhere to store a bunch of holiday décor. Anyways, Sean & I thought long and hard over what to do for this holiday and what we could share with our blog readers. And then it hit me – how do we show love? To our friends, to our family, to our pets, to each other? Food, baby! The way to anyone's heart is through their stomachs! Some of our best memories are cooking together or meeting friends at a great restaurant or discovering an awesome new menu item at Taco Bell. Plus, food doesn't take up precious drawer space in our 900 square foot condo. We're going to be sharing recipes and experiences all week that share the love. As an added bonus, check in every afternoon for a post from the archives that we think would be great for Valentine's day.
Sean often jokes that I must think that he is a total fatty because for every holiday (our anniversary, his birthday, Christmas, valentines) I always give him food. Our anniversary last year was no different. The truth is that Sean lights up like nothing else for yummy food. Since meeting him I have learned to love to cook and bake and go out to eat, mostly because it brings him so much joy. Seriously, I think he would choose yummy food over Xbox and Twitter, which is saying a lot.
So, for our anniversary, I made him a cute little food gift box. I think this would be a super fun Valentine's day gift as well. It can be as big or as small as you'd like, and it's great for a friend, family member, child, teacher, or significant other.
I grabbed a bunch of his favorite candies and snacks and taped on sweet little love notes based on the candy names.
Here's what I went with:
I love you sweetie pie (oatmeal cream pies)
I love you to (Reese's) pieces
My heart flips for you (flips pretzels)
We are MINT to be together (mint candies)
You bring JOY to my life (Joy bars)
I'm NUTS about you (almonds)
Of all the fish in the sea, you're the one for me (Swedish fish)
I love you beary much (gummy bears)
I wanna dew you (mountain dew)
You bring me bliss (hersheys bliss)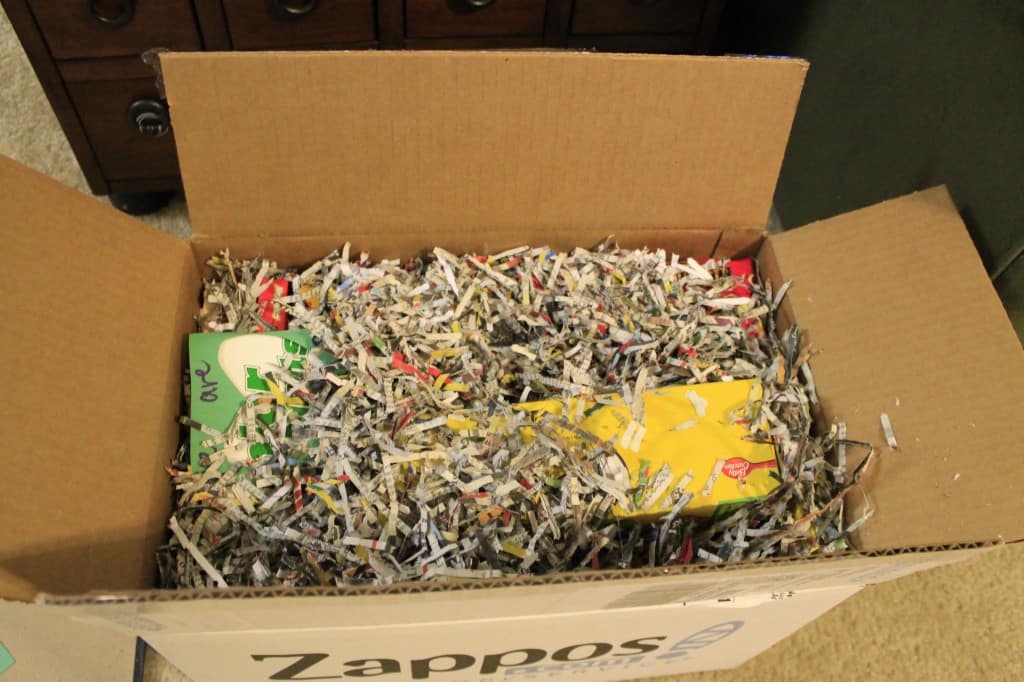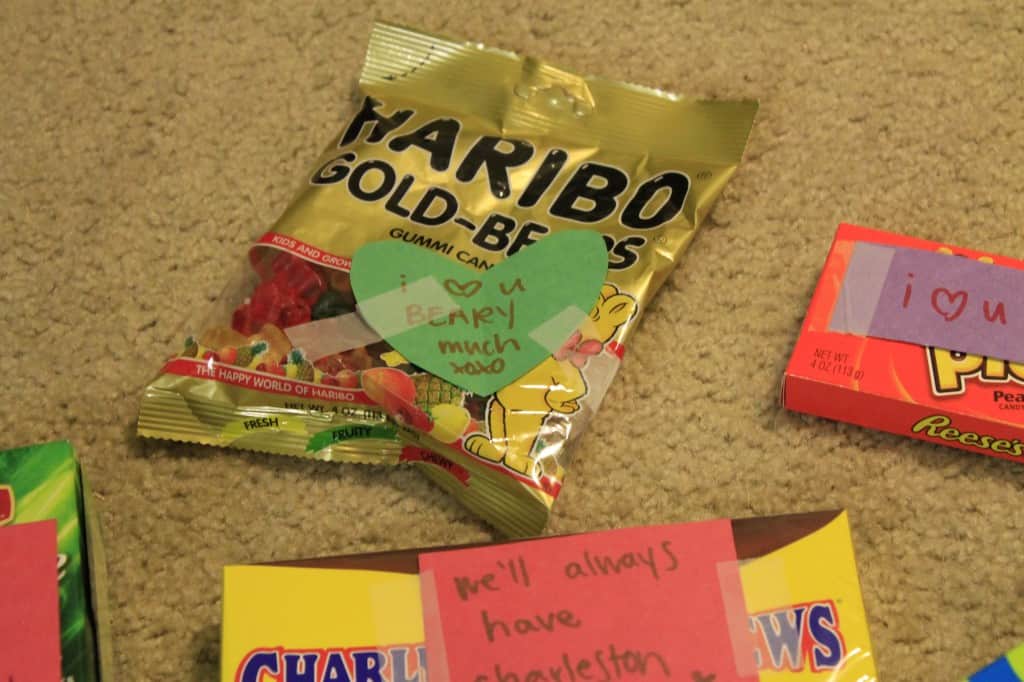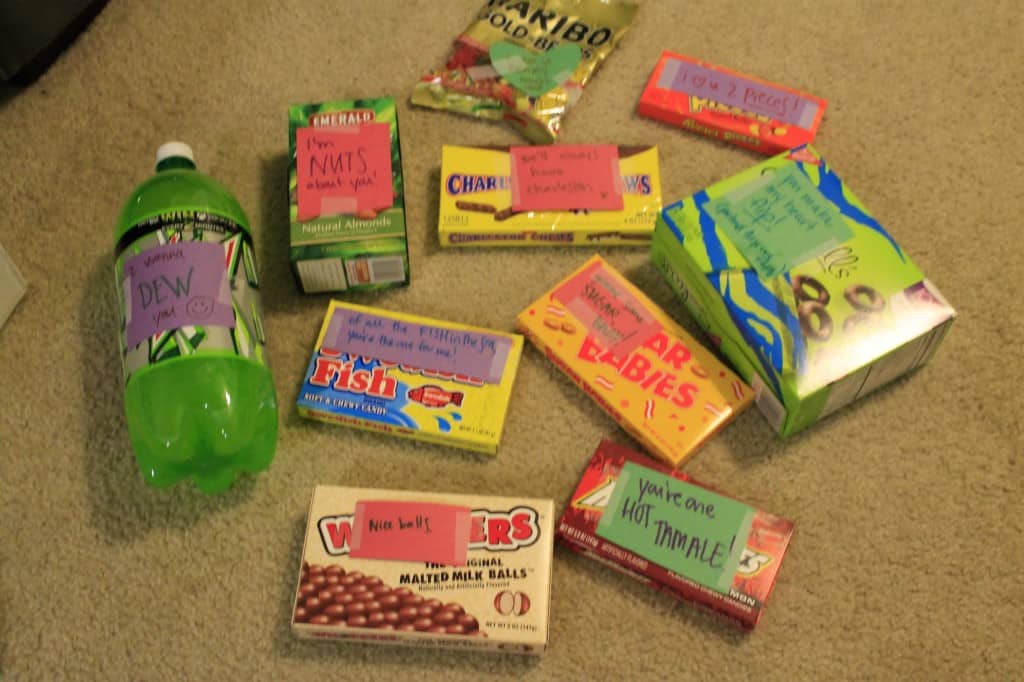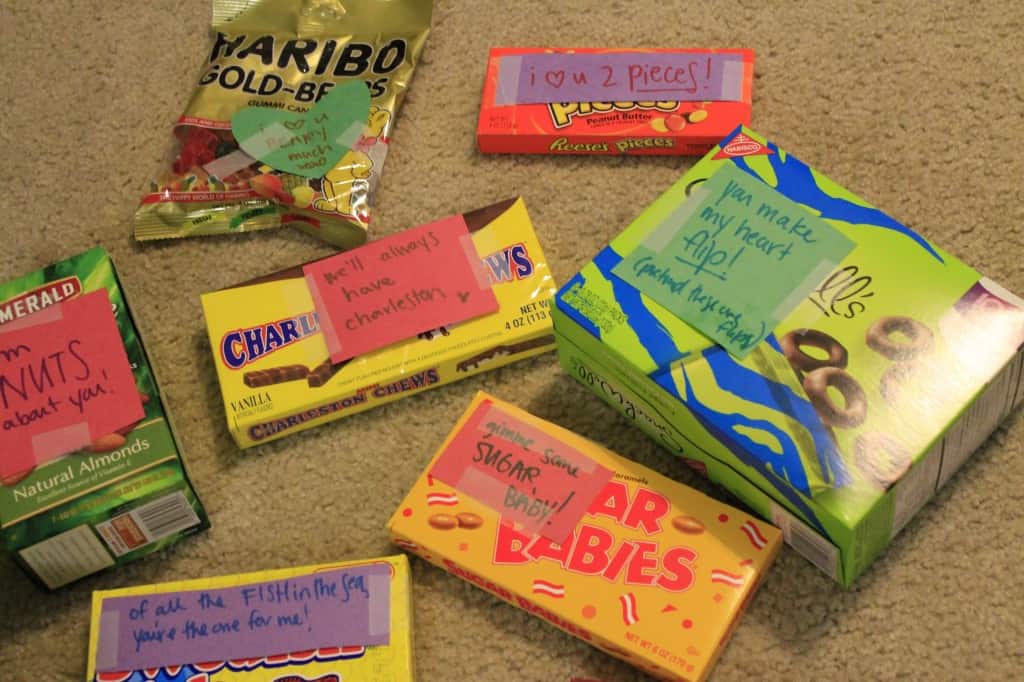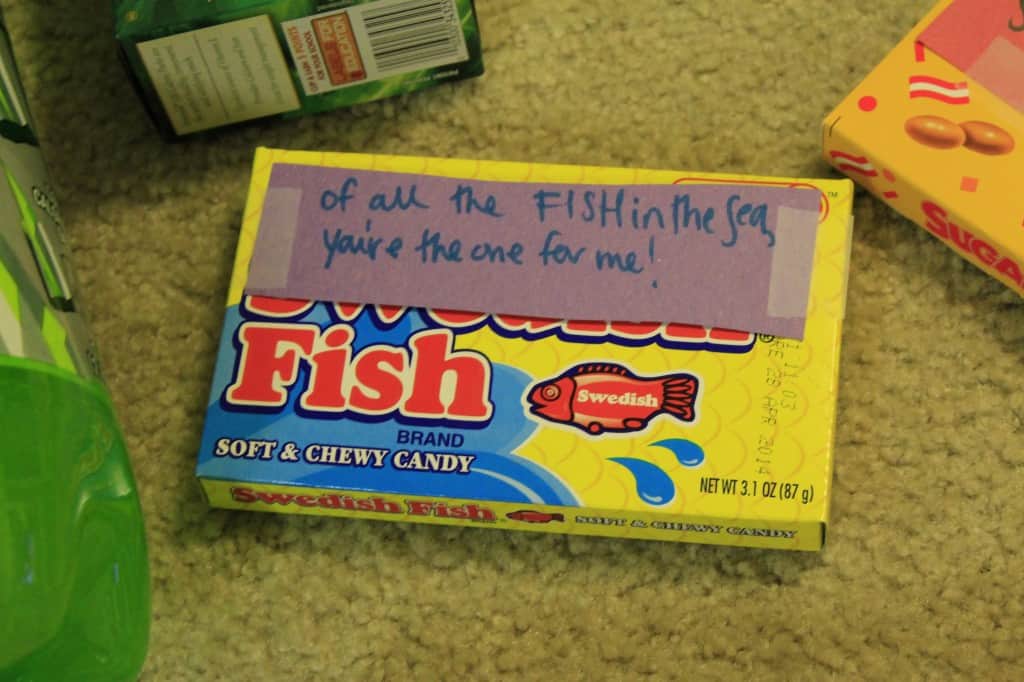 This is a fun gift that can be whipped up pretty quickly. Sean took most of the candy to work & kept it in his desk and it has lasted him a while. I like that he has sweet little love notes from me even when he's at work!
And the best part is that he eats up the food then throws it away. No junking up the house! Just his belly J
Do you have a DIY valentines gift idea?