I'm a pillow-a-holic, and I'm really trying to make an effort to replace our cheapo pillows (sleeping & otherwise) with nice, high quality ones. For throw pillows, I love down, feather filled pillows. However, they are seriously expensive. The best trick is to pick up the ugliest possible pillows off the Homegoods clearance rack. They will mark them down to $10-20, which is significantly less than the non clearance ones.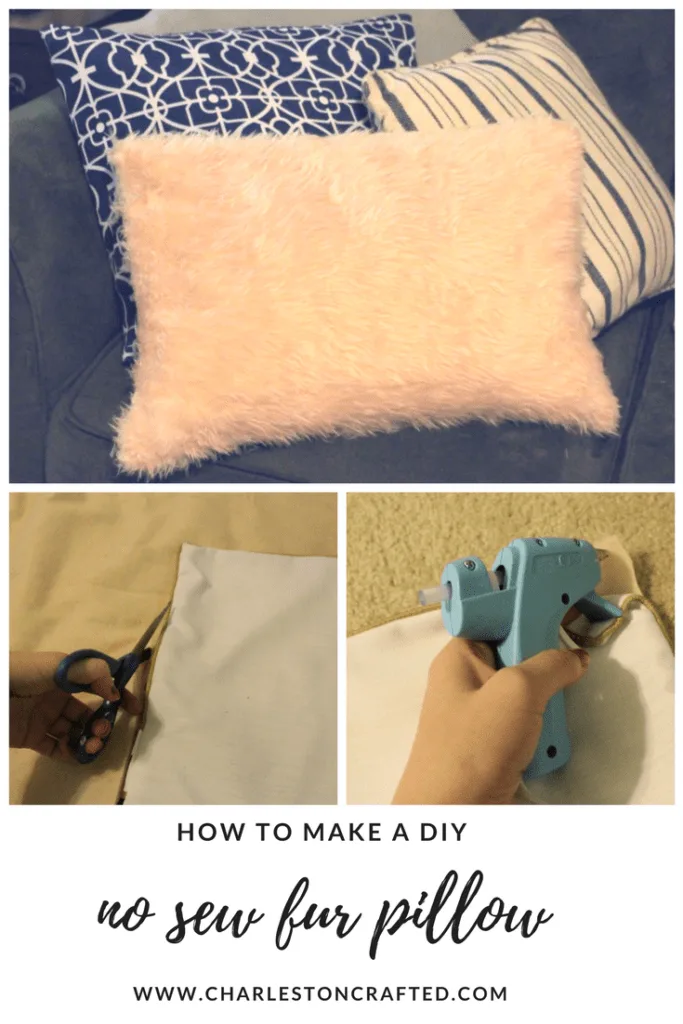 Then, you bring them home and customize them. Take off the cover and make a new one! Afraid of your sewing machine? Join the club! I love no sew pillow covers. I've made hem tape envelope cases, covered a pillow with a hand towel, used liquid stitch to make sweater covers, and now I've gone faux fur crazy!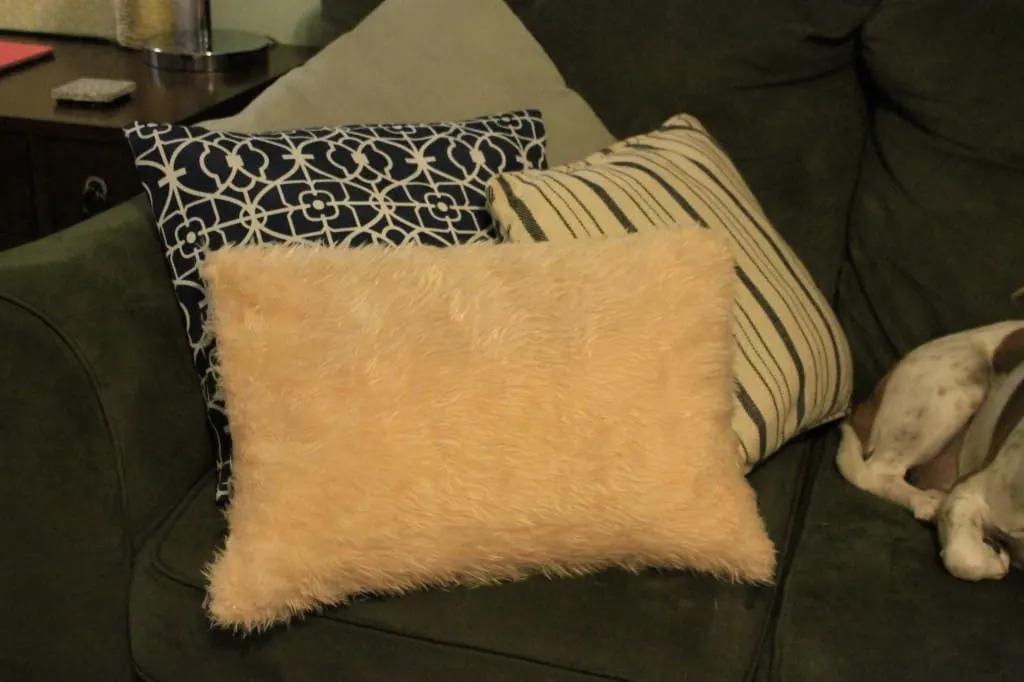 This pillow was actually the first one that I covered with a sweater. However, the first thing I did in de-christmasing the condo was take off all those cases. Since this was a new pillow find, I hadn't made a cover for it yet.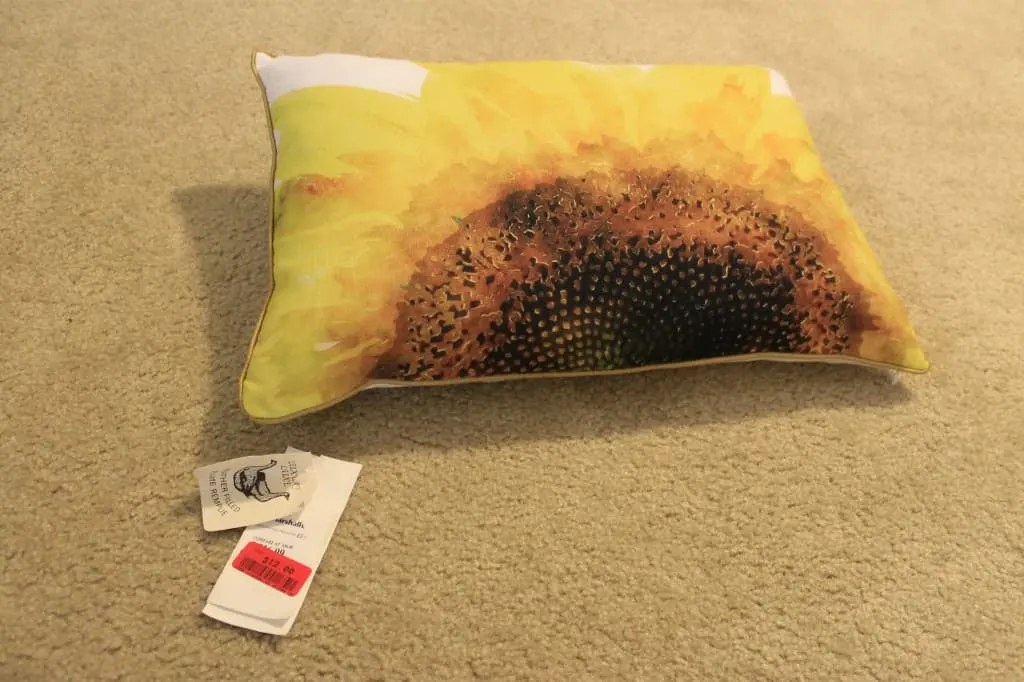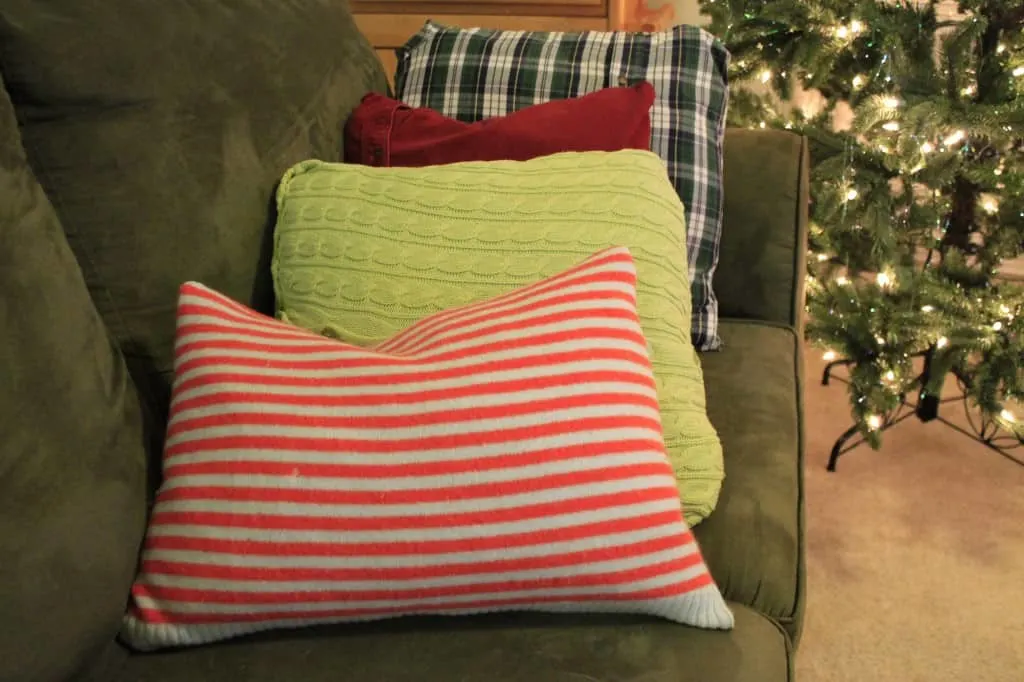 Right before Christmas, I made this awesome no sew faux fur snood & had a lot of fur left over. So, I decided to make a faux fur pillow cover. However, I just wanted to cover the front of the pillow. I thought that covering both sides might be a bit much.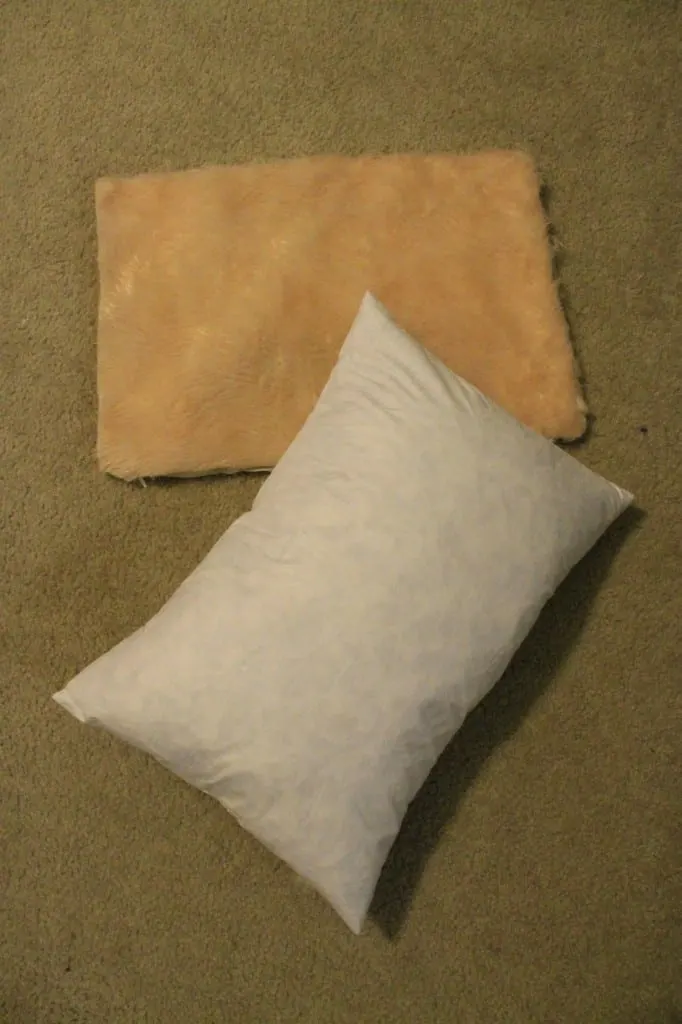 Luckily, the case that came on this pillow was solid white on the back. So, I decided to do the easiest possible thing – simply attach the fur to the front of the existing case.
DIY No Sew Faux Fur Pillow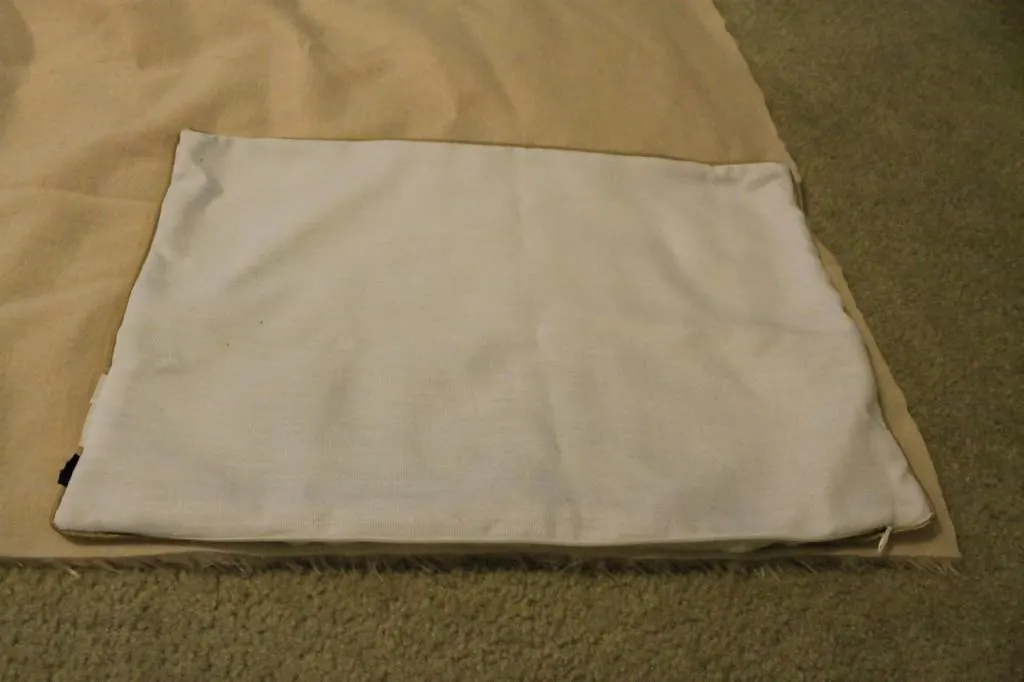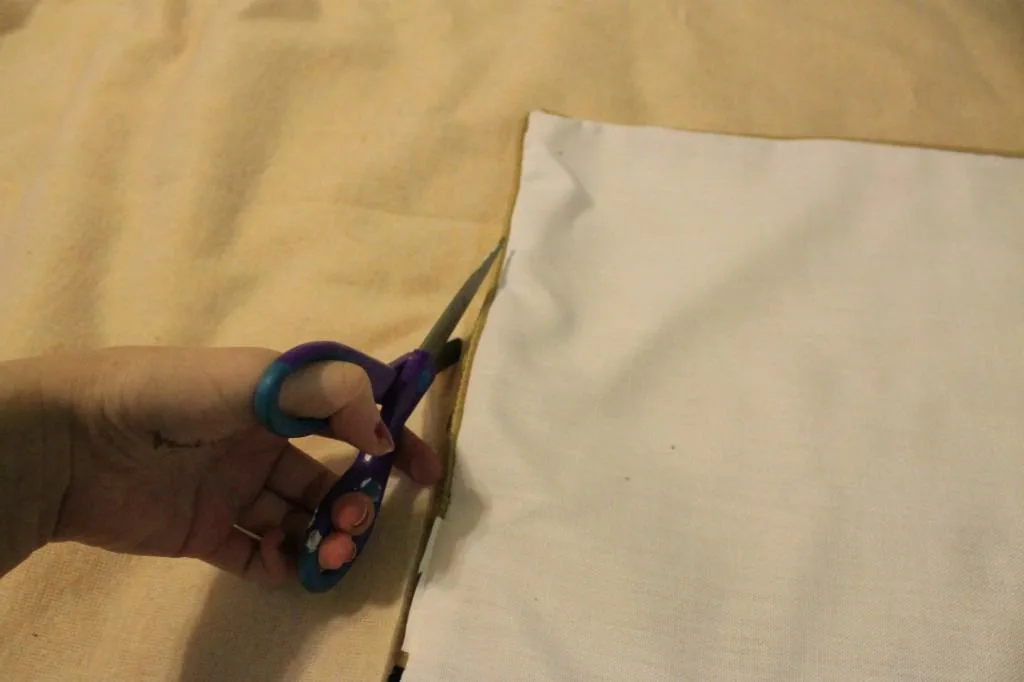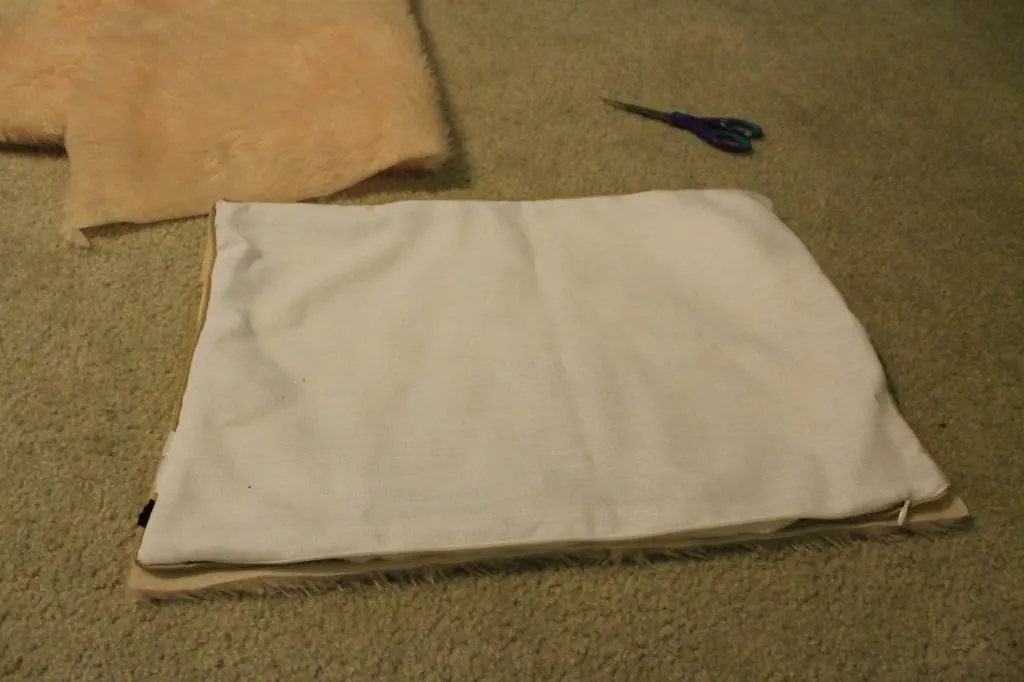 So, I laid out the fur and cut it to fit the pillow exactly. It's better to cut it slightly big and trim than come up short.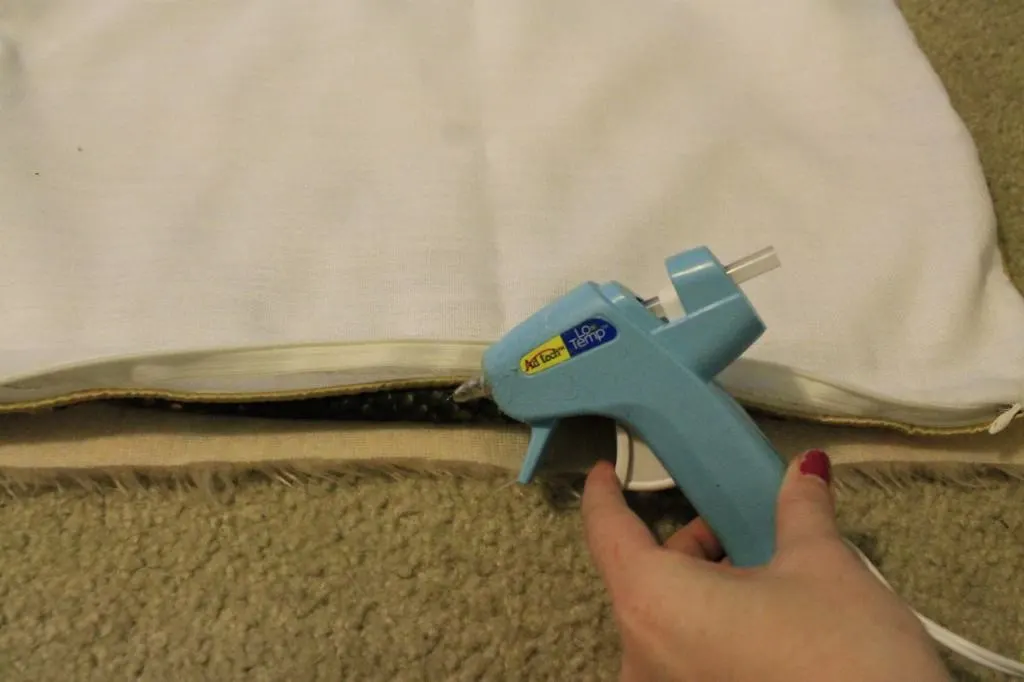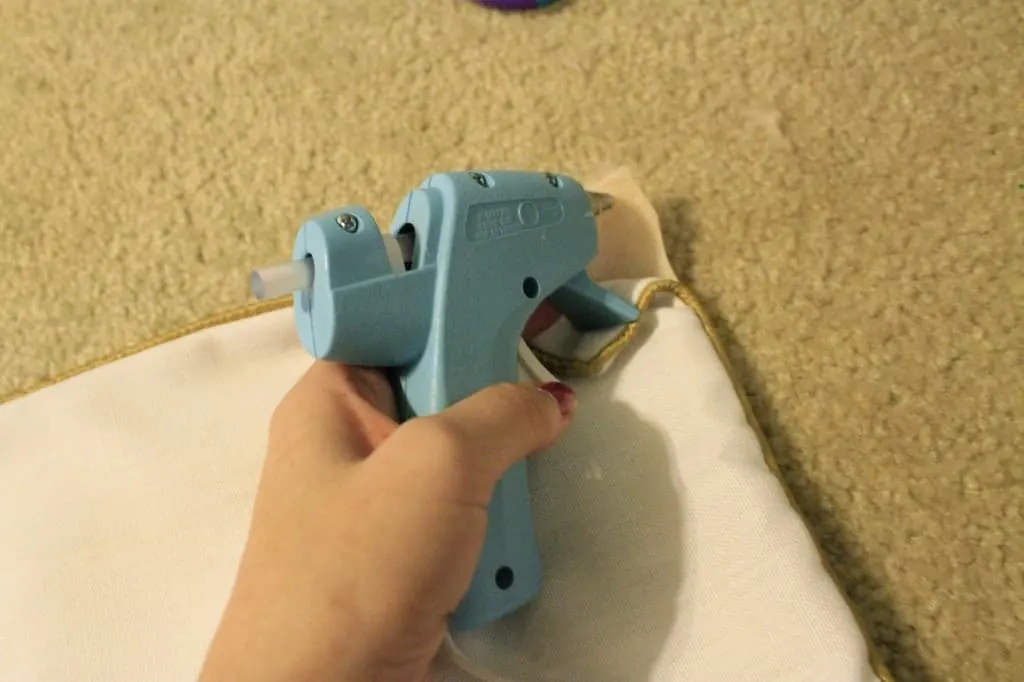 Then, I seriously just hot glued it in place. I put a big dot on the center of each edge, then in each corner, then connected the dots, so to speak.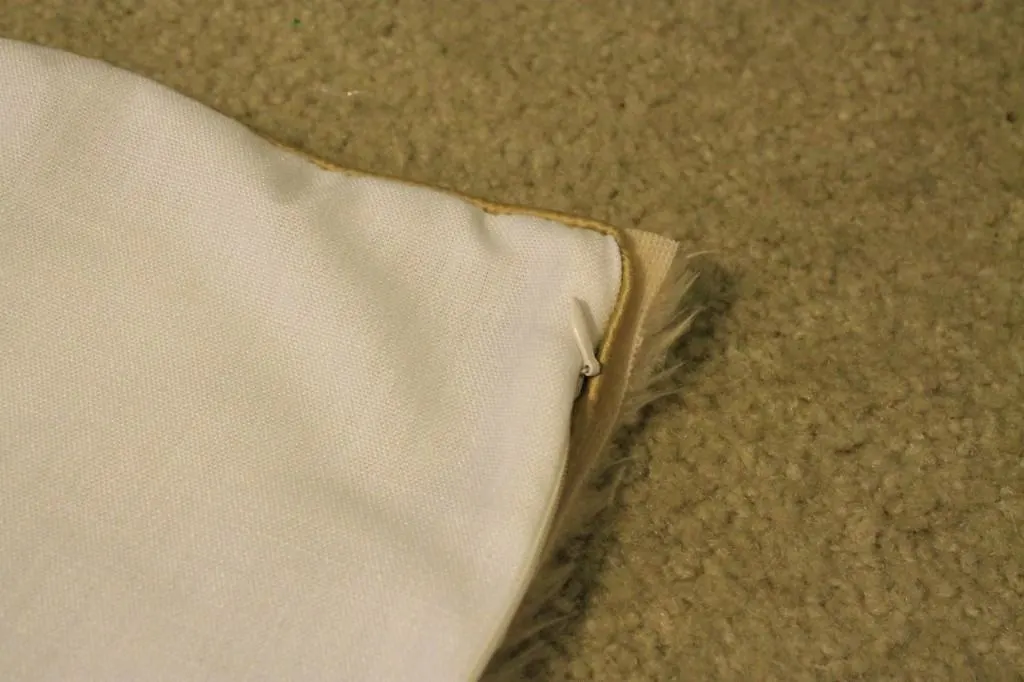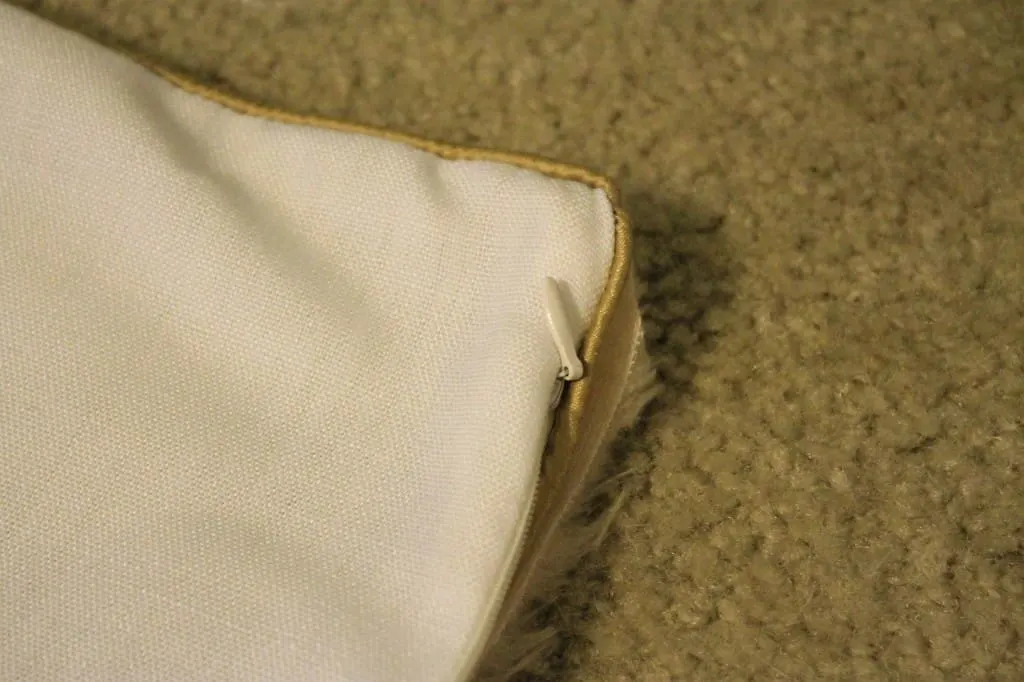 Trim edges and corners as necessary.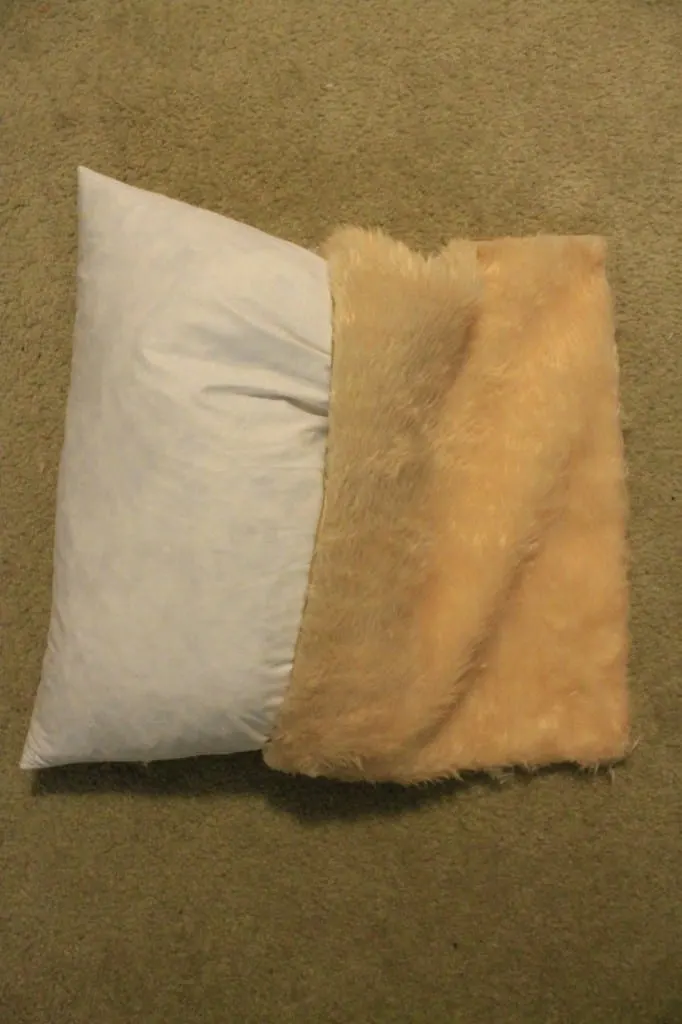 A great thing about hot glue is it dries immediately. So, I just slipped the pillow back in. Boom, boom.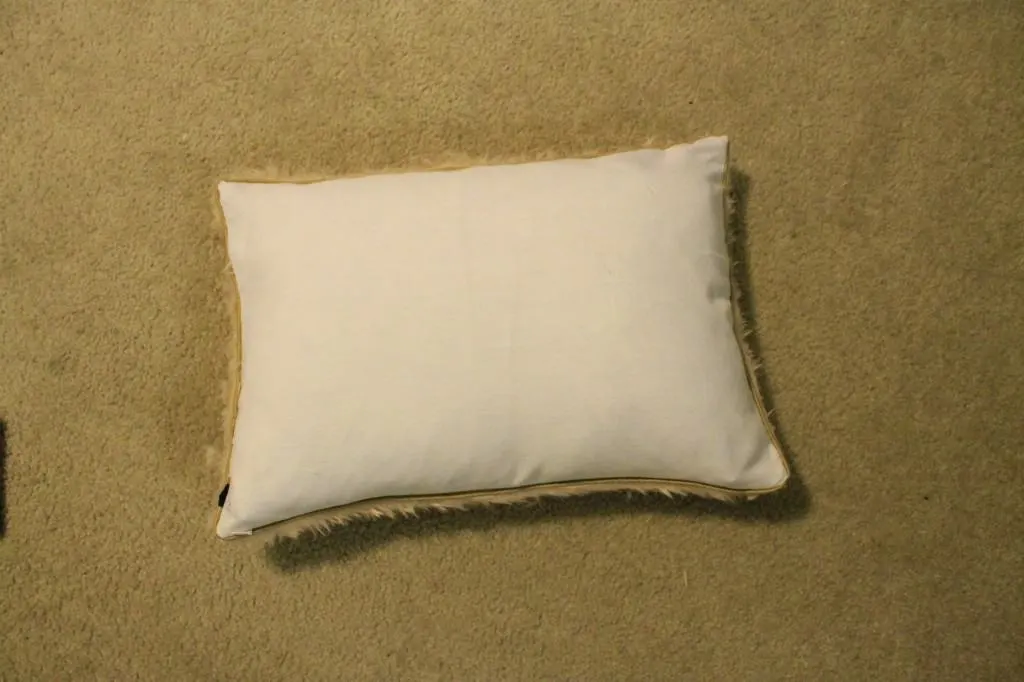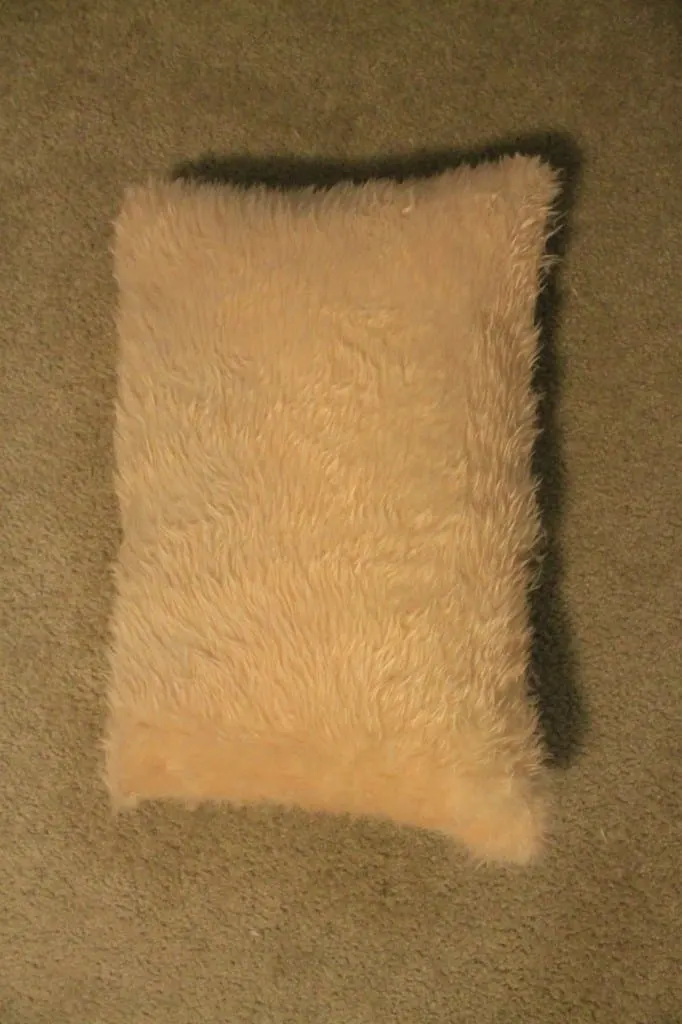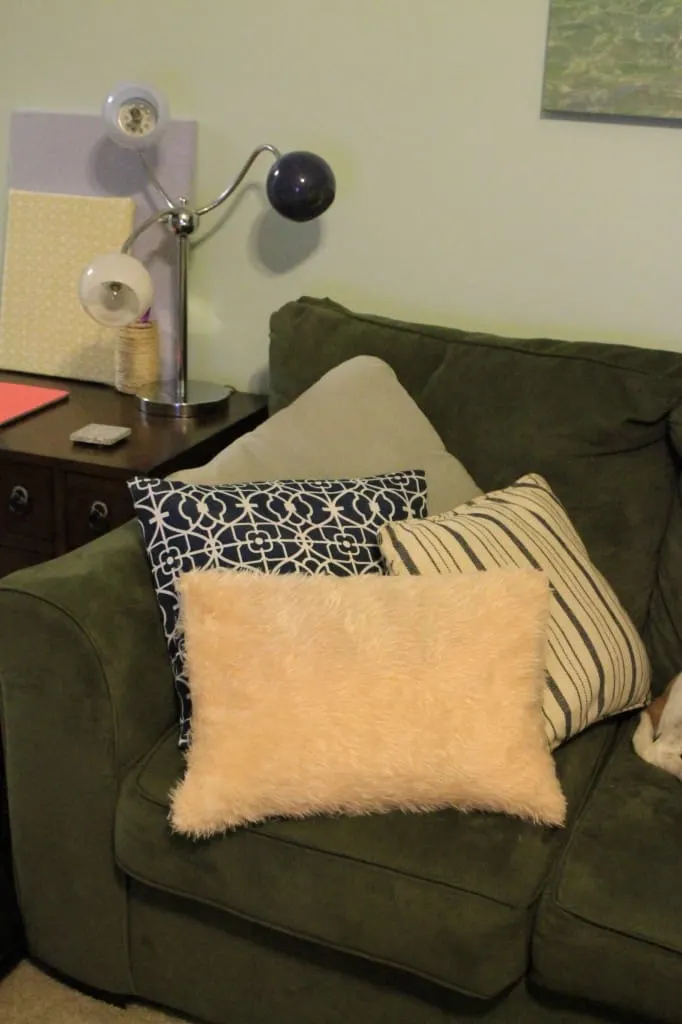 I seriously love it. Sean's not all about pink fur, but he's not all about pillows in any form, so I'm really not too upset.
Do you buy ugly pillows? Please share!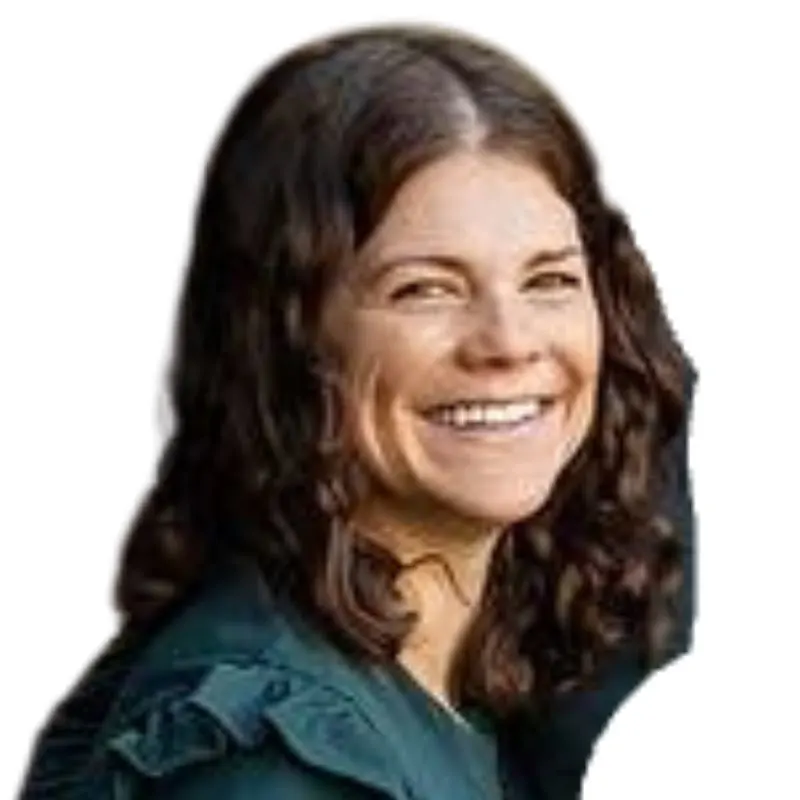 Hello, I'm Morgan, half of the creative force behind CharlestonCrafted.com! With a passion for DIY that dates back to 2012, I've transformed three homes and now I'm dedicated to helping others craft their dream spaces. Let's turn your house into a home together!