I am totally obsessed with the new Stone & Beam furniture line from Amazon! I shared my favorite Stone & Beam furniture with you. You loved it so much that I followed up with my top Stone & Beam sofas and Stone and Beam floor lamps. I have gotten lots of requests for more Stone & Beam picks, so today I am back with my favorite Stone & Beam lamps! They actually have so many lamps that today I will focus on Stone & Beam table lamps.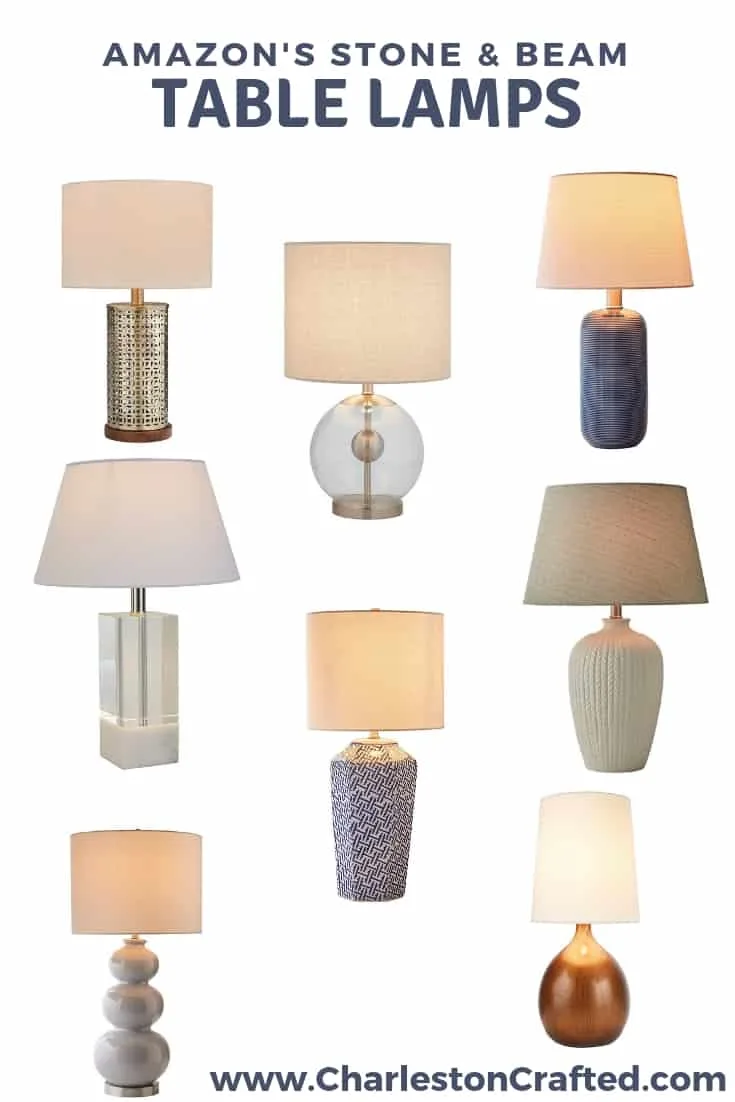 Stone & Beam Lamps
The cylindrical shape of this lamp as well as the metal material make it feel very modern. The geometric cutouts and wooden base give it more of a classic traditional feel. This could work in so many spaces!

I love not only the glass orb shape of this Stone and Beam lamp but also the brass globe within the glass one. I love the repeating shape and the interest that it gives the lamp.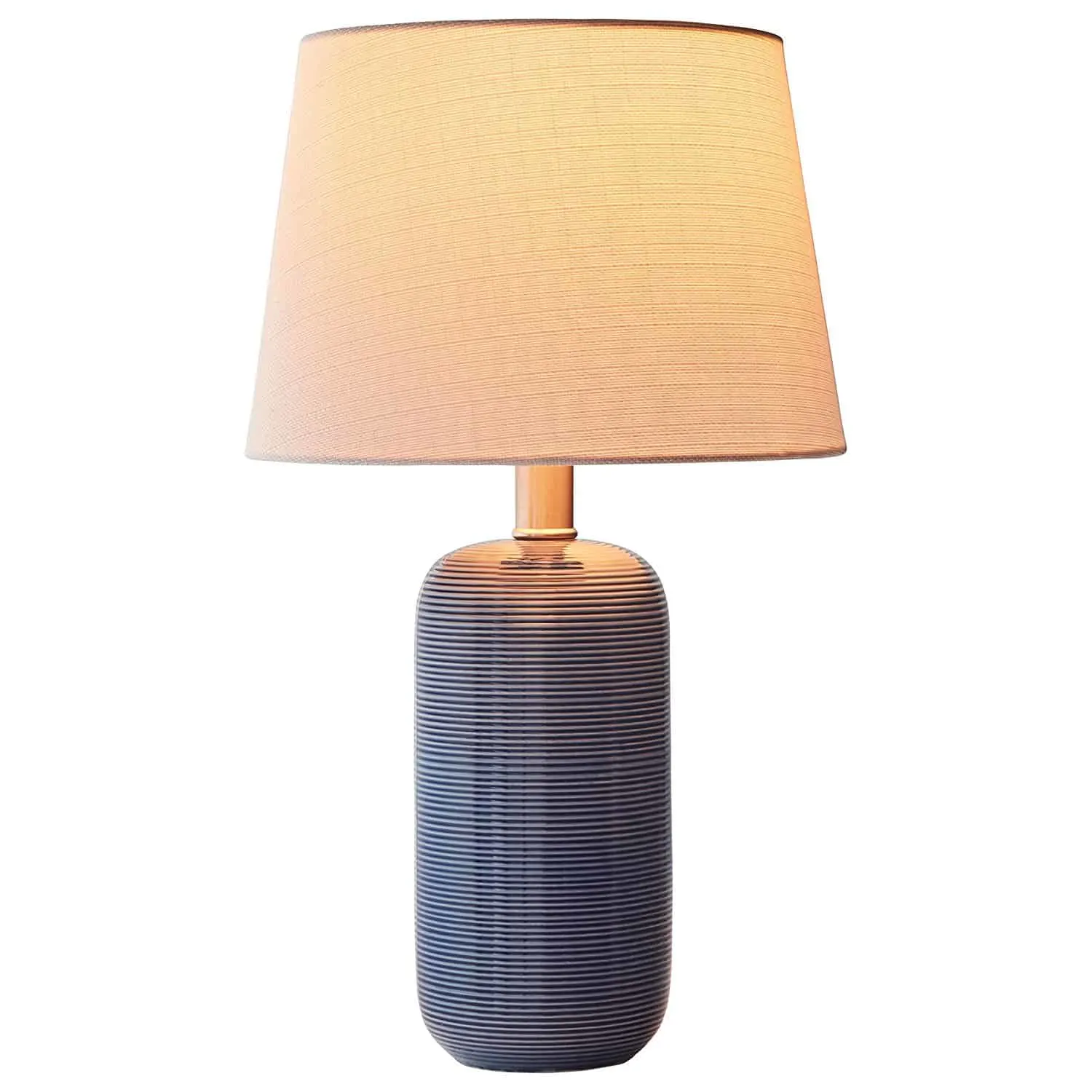 I feel like the decorating word of the year has been texture, and I certainly love the subtle striped texture on this navy blue table lamp. It would pop wonderfully against a white wall and could go nautical, preppy, or traditional!
I love the combination of marble and crystal on this lamp. It is able to feel both feminine and masculine thanks to those materials and the crisp linear shape.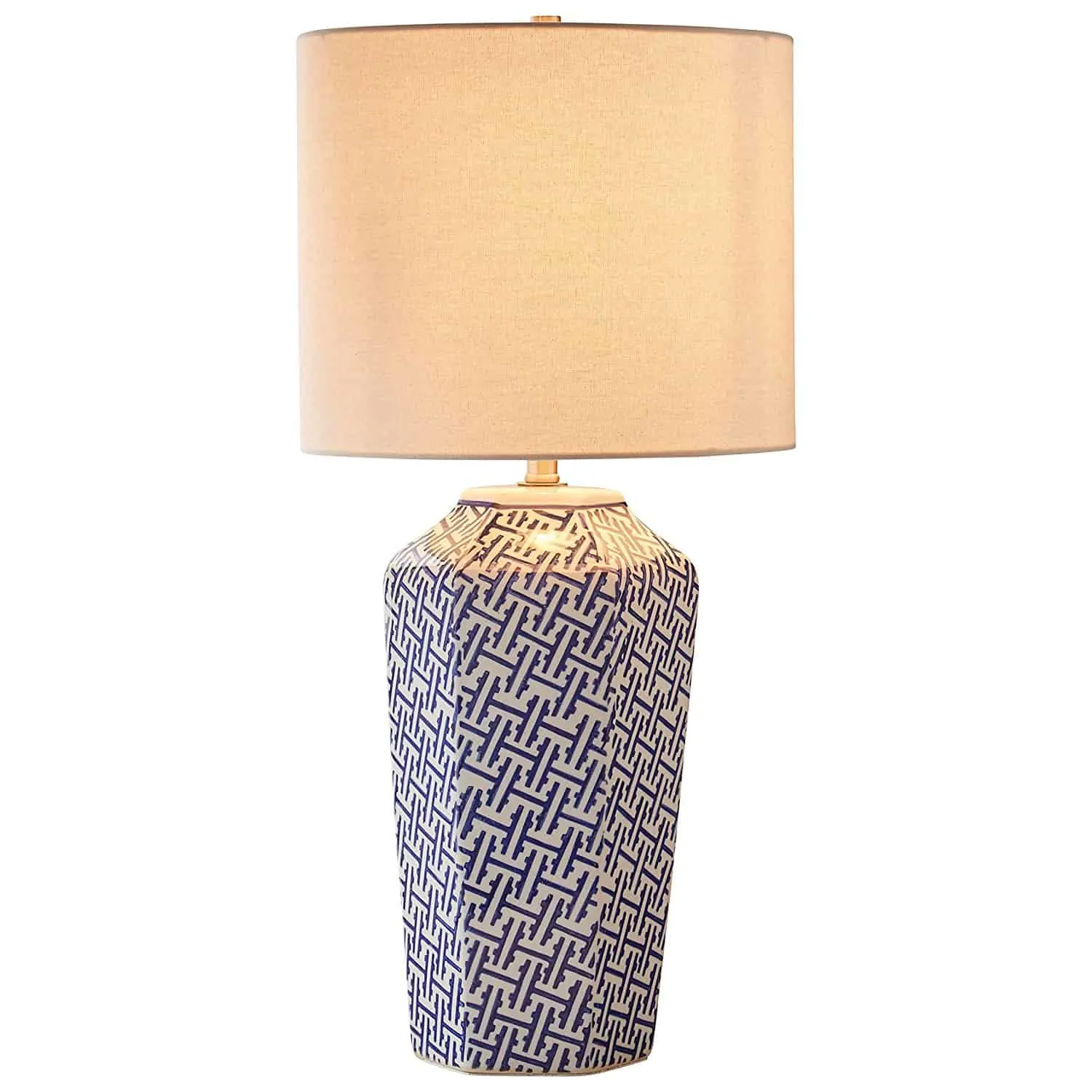 If y'all know me, you know that I am obsessed with the navy blue geometric design on this Stone and Beam lamp! I also love that the base is an unique shape.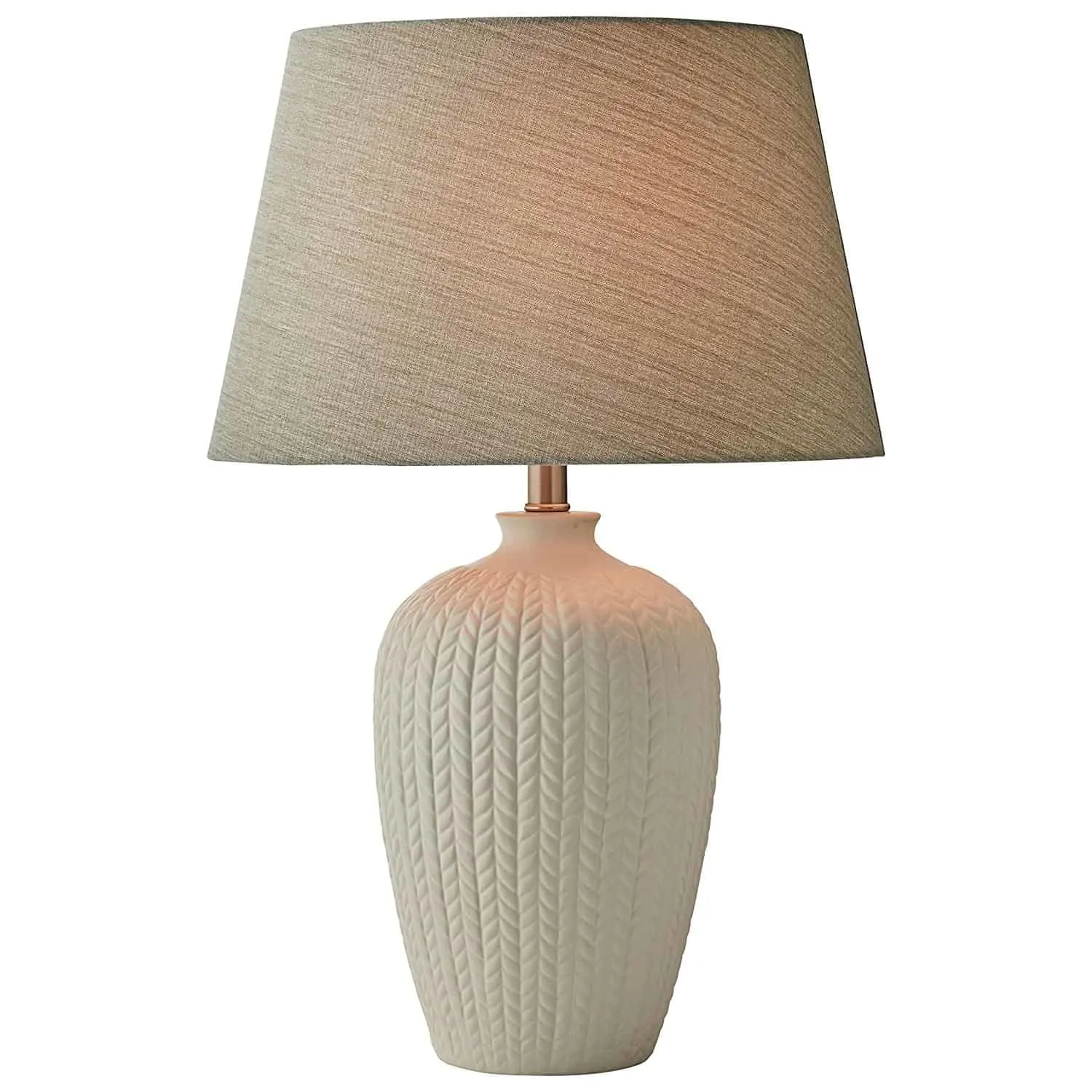 This herringbone textured lamp is really beautiful! I think that it would be great in a room with a lot of white walls and decor for that extra pop of tone on tone texture.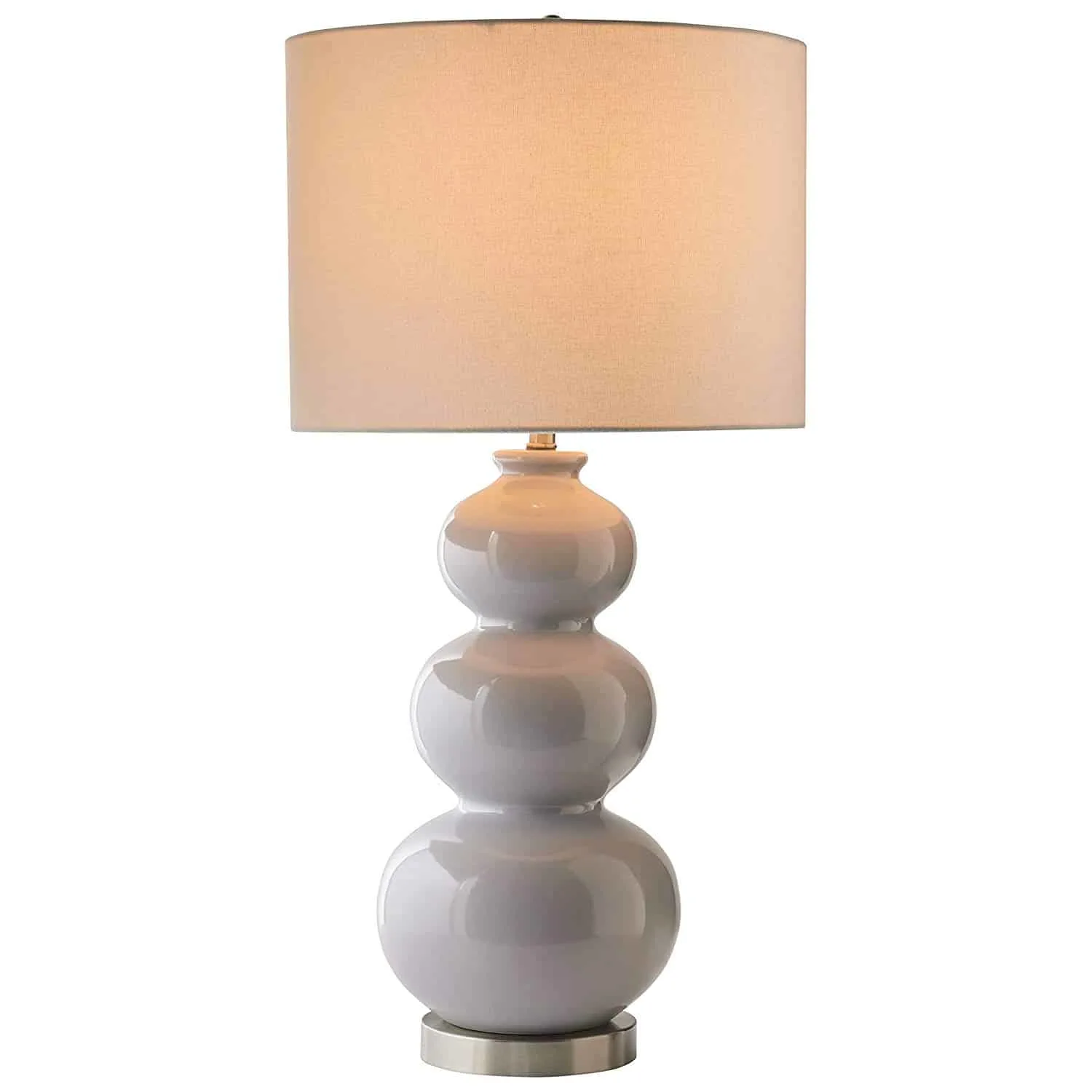 You can't get any more classic than a gourd lamp! I love the triple spheres of this one and also love the neutral grey color – it would go with almost any decor without being boring!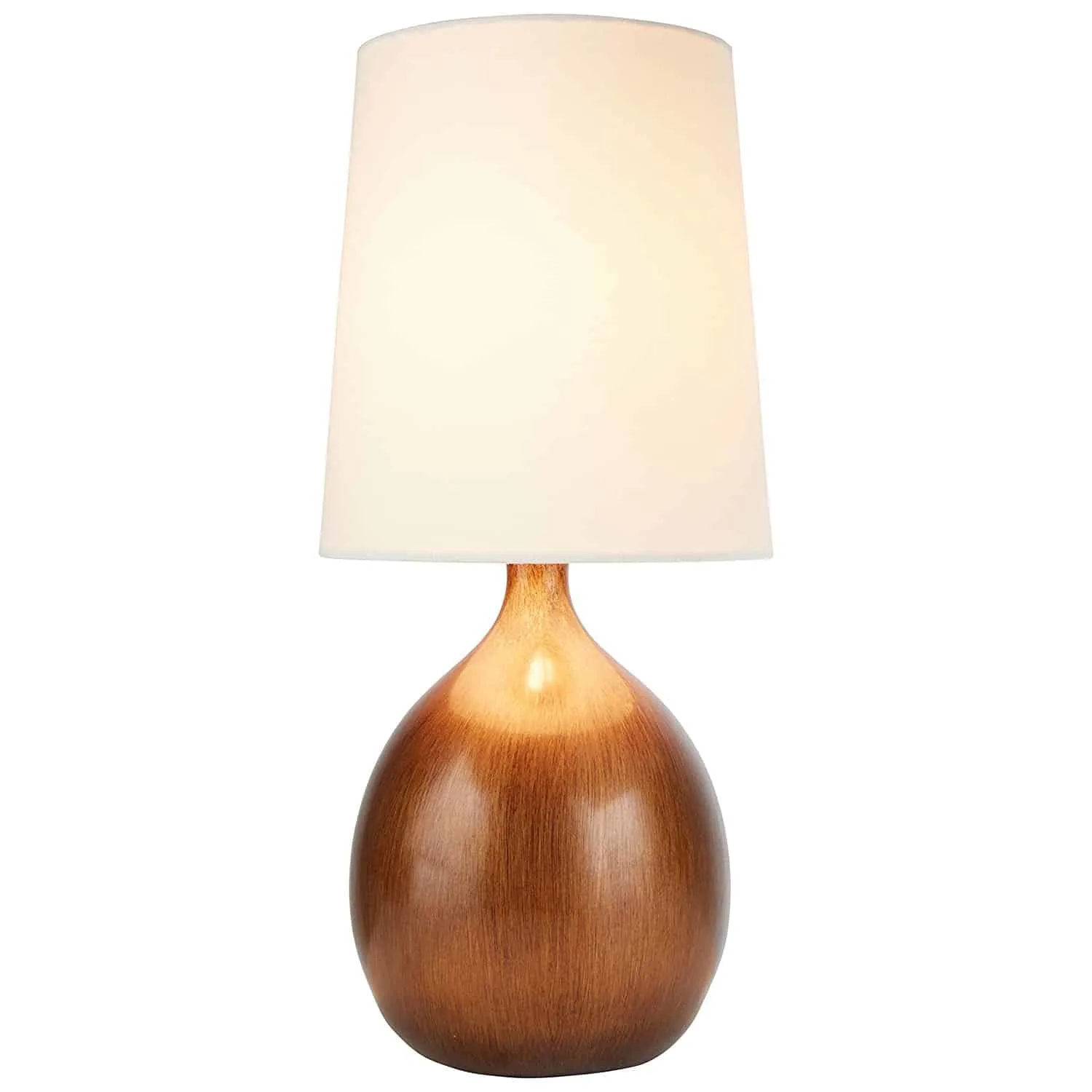 I am a big believer in that a lot of the time, what a room needs is a pop of natural wood grain. This lamp is a great way to get that look and feel in a space without having to invest in a new piece of furniture!
This post contains affiliate links, which means that if you click through and make a purchase, we receive a small percentage of the sale. Thanks for your support!