We love living in Charleston and really enjoyed hosting Christmas for the first time this year, but one thing that we miss is cold weather. Don't get me wrong – I don't want to live somewhere cold. But, it doesn't especially feel like Christmas when it is 73 degrees. So, we have started a tradition of going to the mountains between Christmas and New Years. Last year we visited Lake Lure and Asheville, and this year we decided to return to our favorite area, Boone. We actually rented an AirBnB tiny home in Todd, North Carolina, and had an amazing time.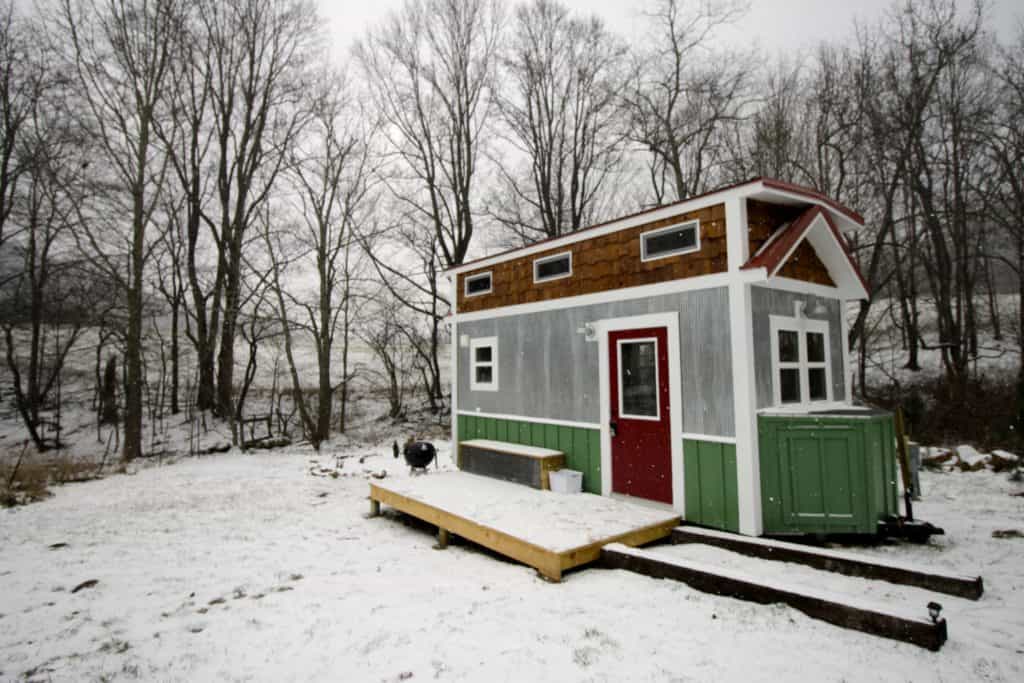 Sean & I both grew up going to the Boone area regularly (Sean near Sugar Mountain and me in Blowing Rock) so we spent a lot of this trip being nostalgic and re-visiting those areas.
On Thursday we did several hikes off of the parkway including Thunder Hill (really close to my old mountain house), Rough Ridge, Chestoa Overlook, and Linville Falls. It was a big day for CiCi with four really good hikes.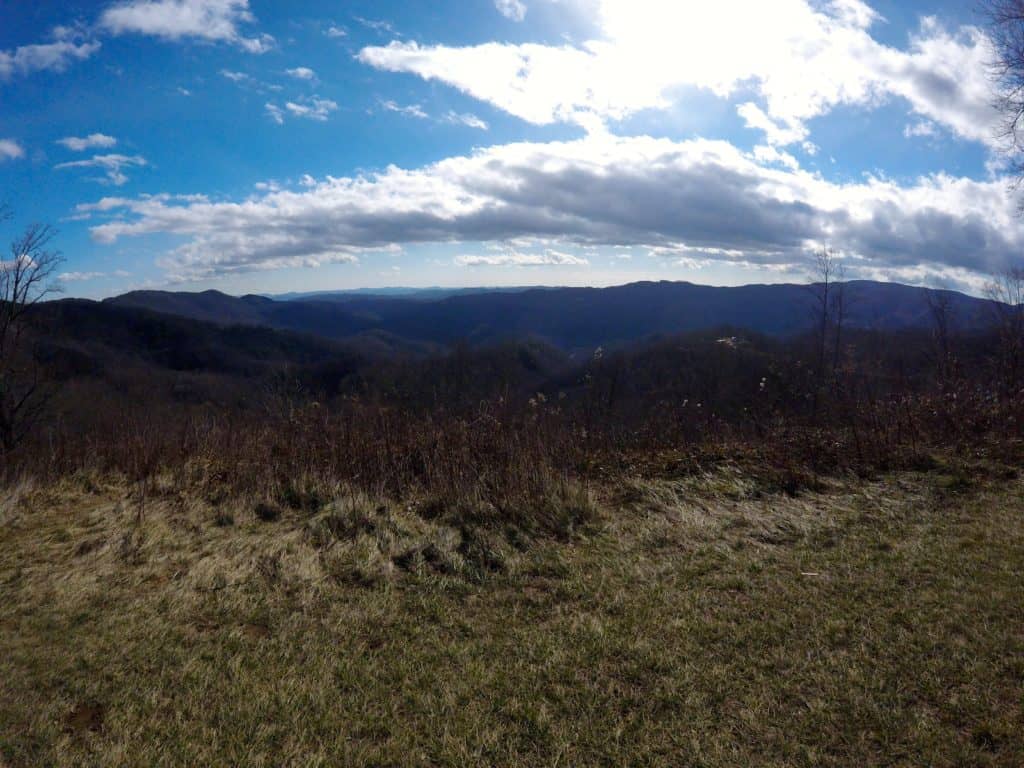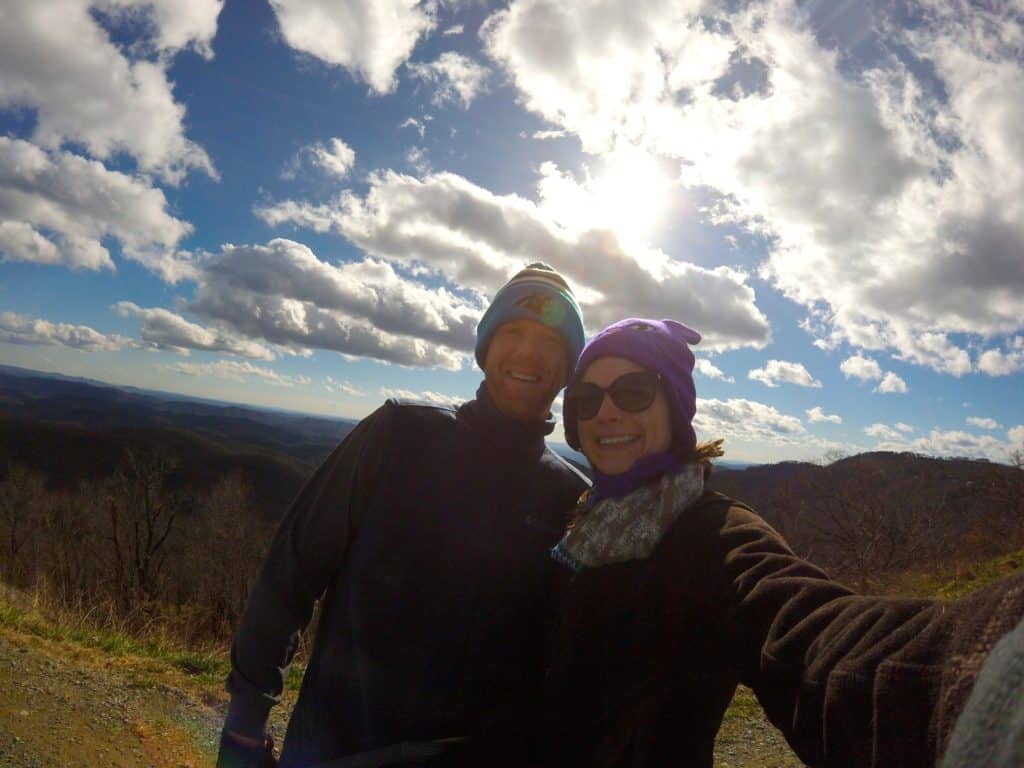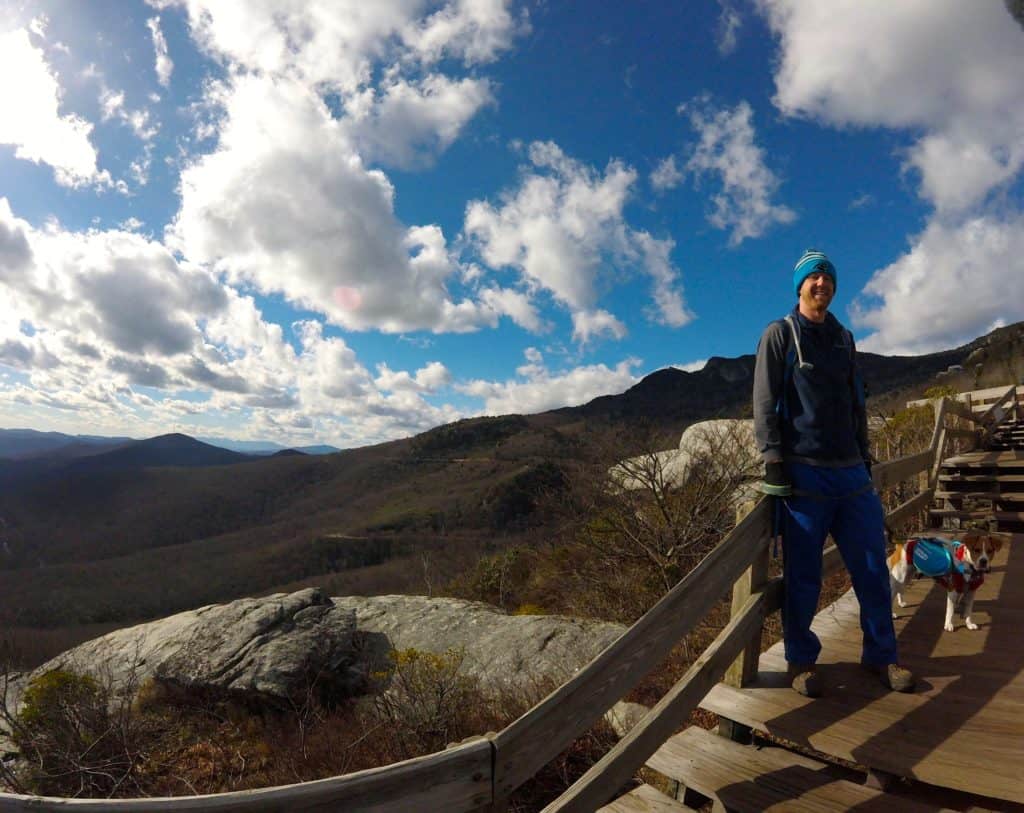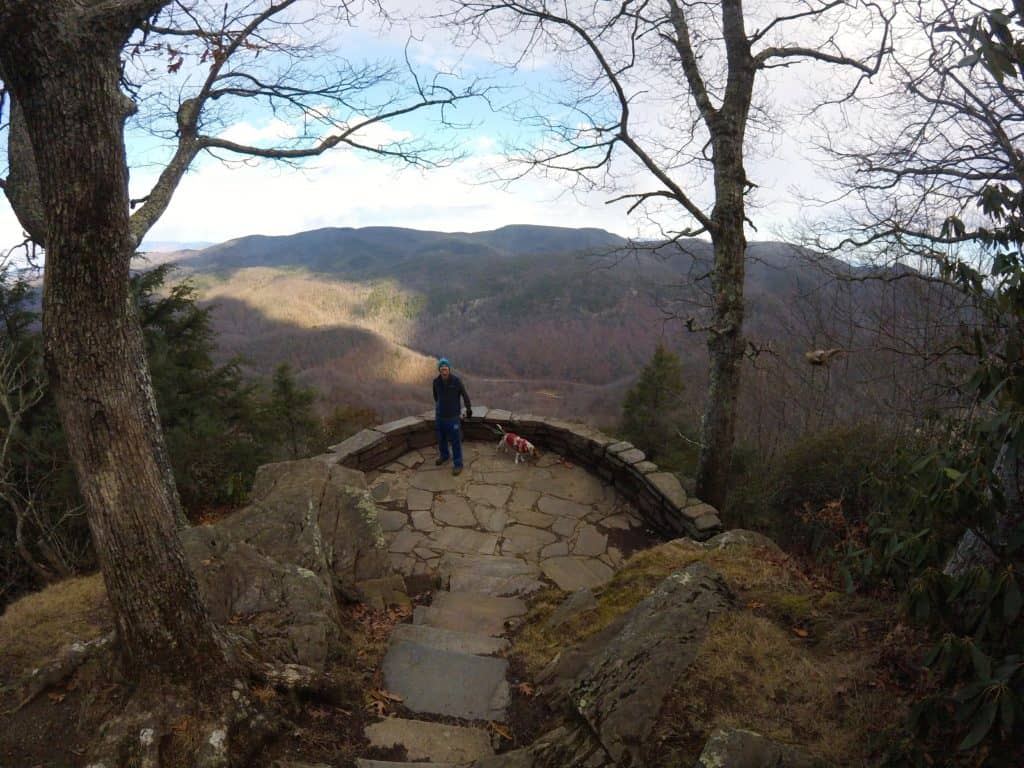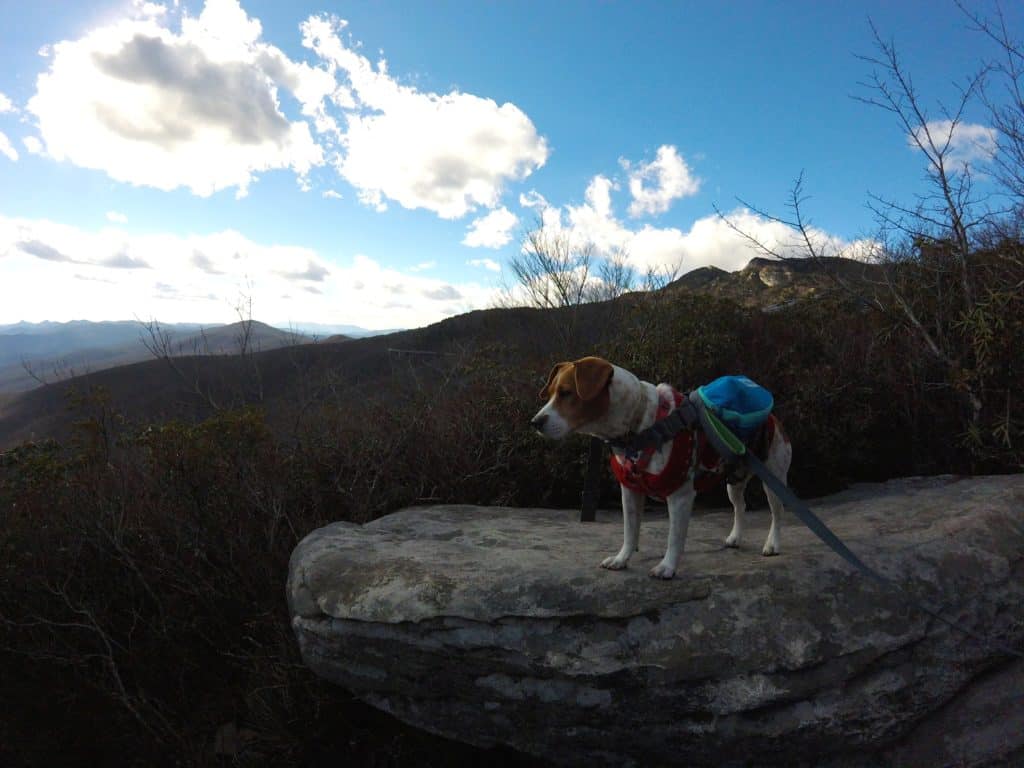 Overnight, it snowed! It actually kept snowing all morning so we were able to walk CiCi in it (not for too long) and explore the road that our tiny home was on. I hadn't seen snow in over 5 years so it was magical for me.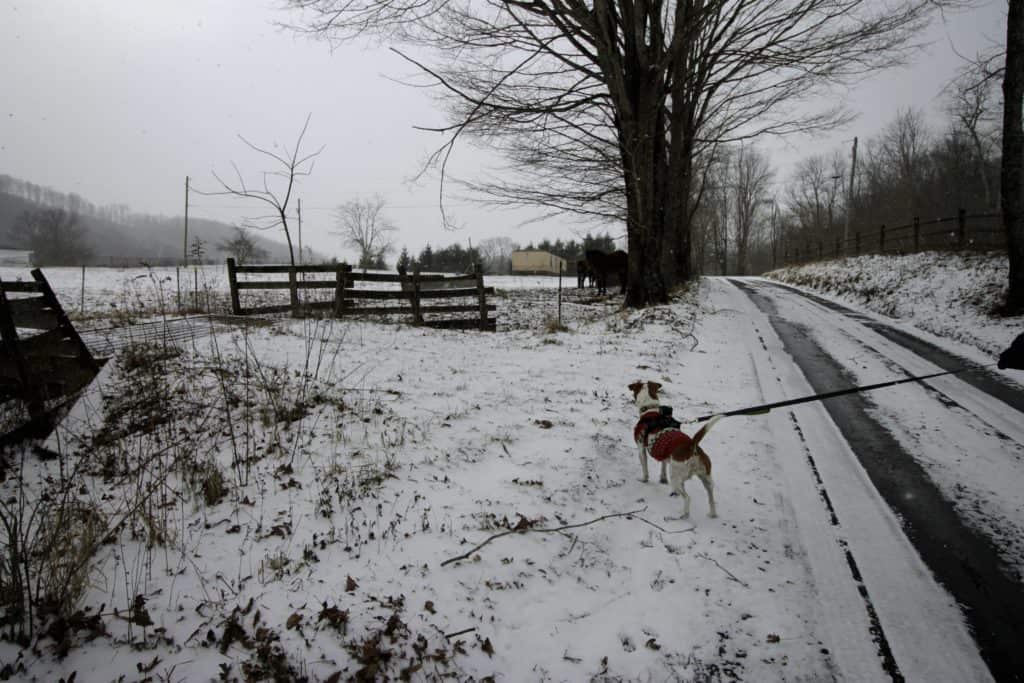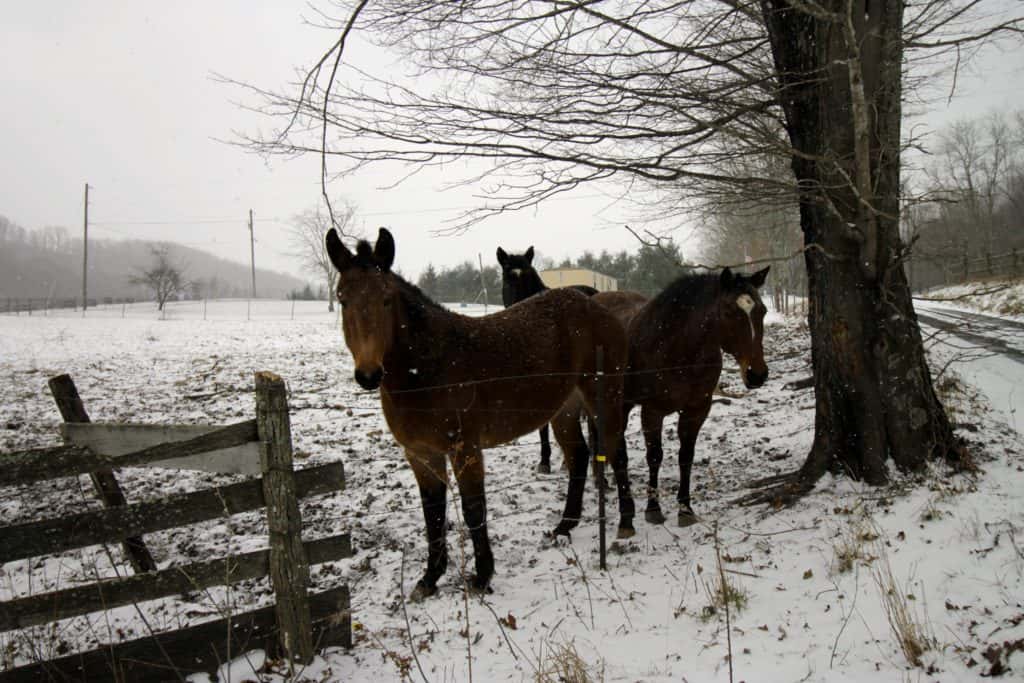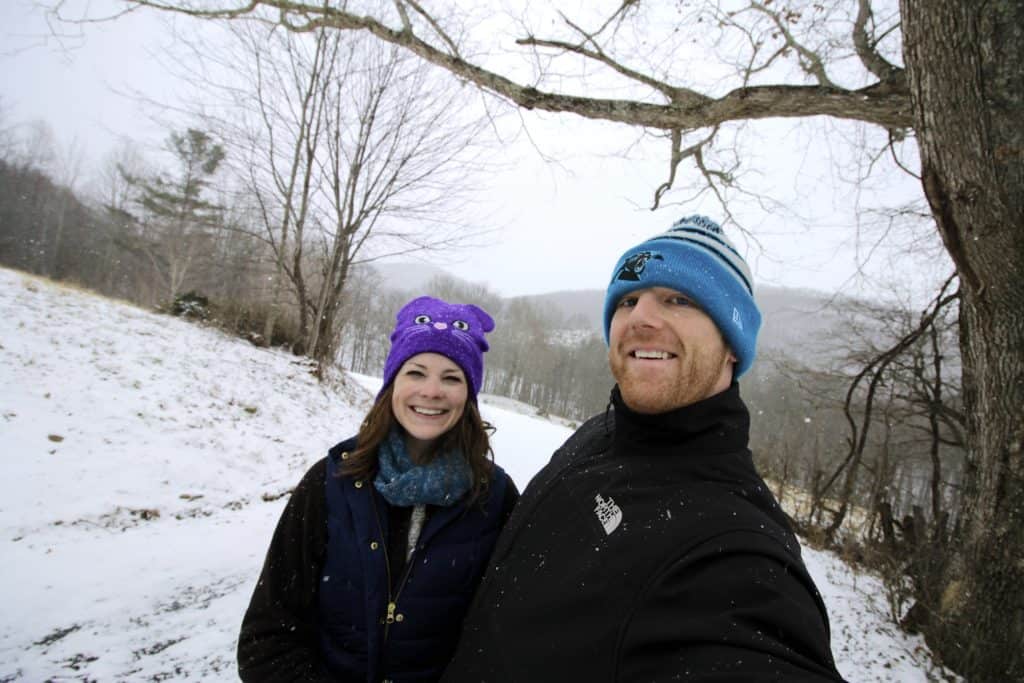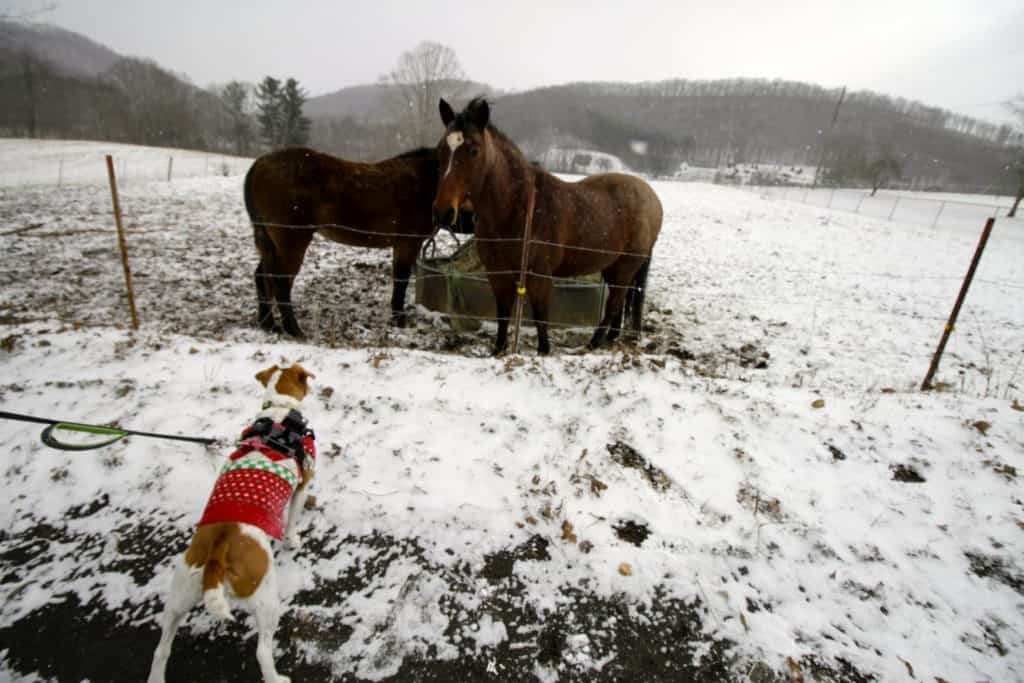 After the walk, we went to the Cheese Factory in West Jefferson and bought a lot of cheese (and saw it get made!) and went antiquing there and in Boone. We ended the evening walking down Main Street Blowing Rock. We were the crazy people eating ice cream in the snow. I can't say no to Kilwins' Blue Moon. What a beautiful day!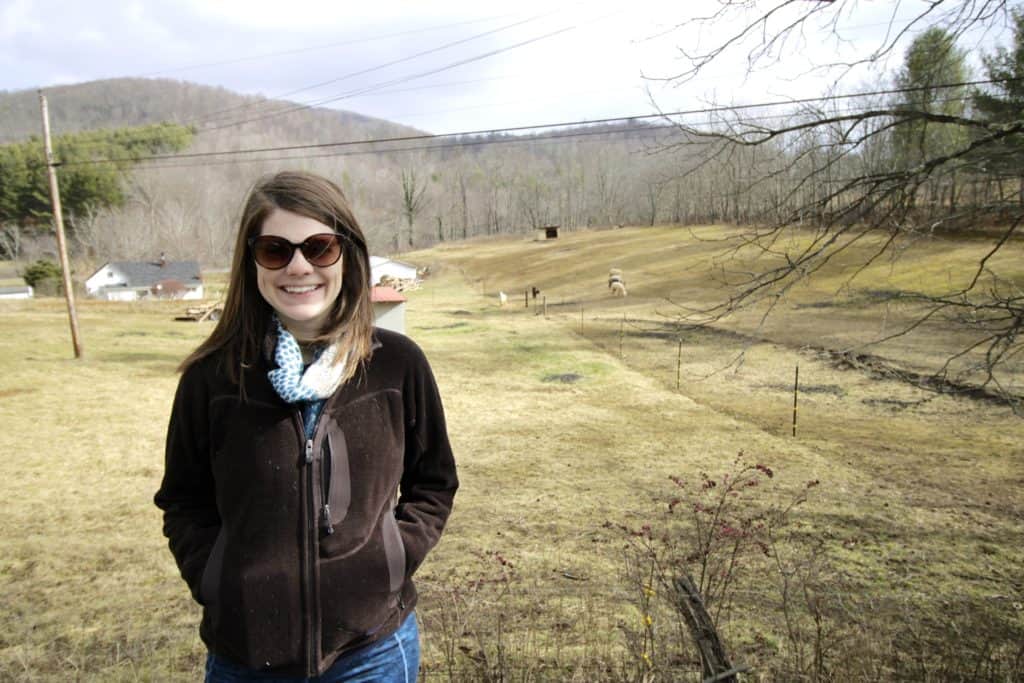 We absolutely love the mountains and fantasize about having a vacation home there again. After this trip, I am dreaming of a tiny home on several acres with a babbling creek…. hey, a girl can dream!