Looking for a decorating idea for your fireplace mantel this Halloween? I decided to do a spooky spider and spiderweb themed mantel and love how it turned out! It has a great black and white look and was really simple to set up!
I love decorating my mantel for different seasons. It's a really fun and easy way to mix up your decor without really changing the look of your home.
This year for Halloween, I decided to go with a spiderweb theme!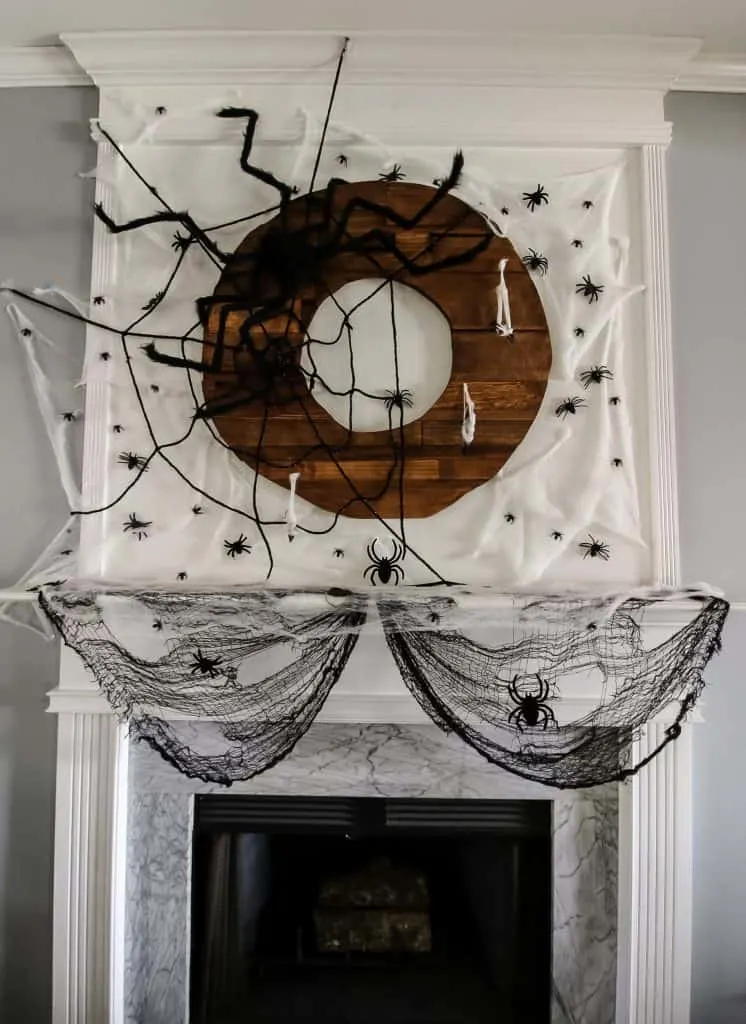 Spiderwebs are the epitome of Halloween to me.
My dad is a a self-proclaimed scrooge and a hater of pretty much every holiday. But, for some reason, he loves Halloween.
Maybe because no one expects gifts, you don't have to spend time with weird extended family, or you just get to be really silly, but it's the one holiday I have any recollection of my dad ever getting into.
Their house has a two-story entry way and every year he put up an amazing spiderweb. It would be horizontal, about 7 feet above the ground, and absolutely huge. It would be covered with spiders, bugs, rats, sometimes even a barbie wrapped up in web.
I have dreams of creating an equally epic spiderweb one day, but in this house, the fireplace will have to do.
Spooky Spiderweb Halloween Mantel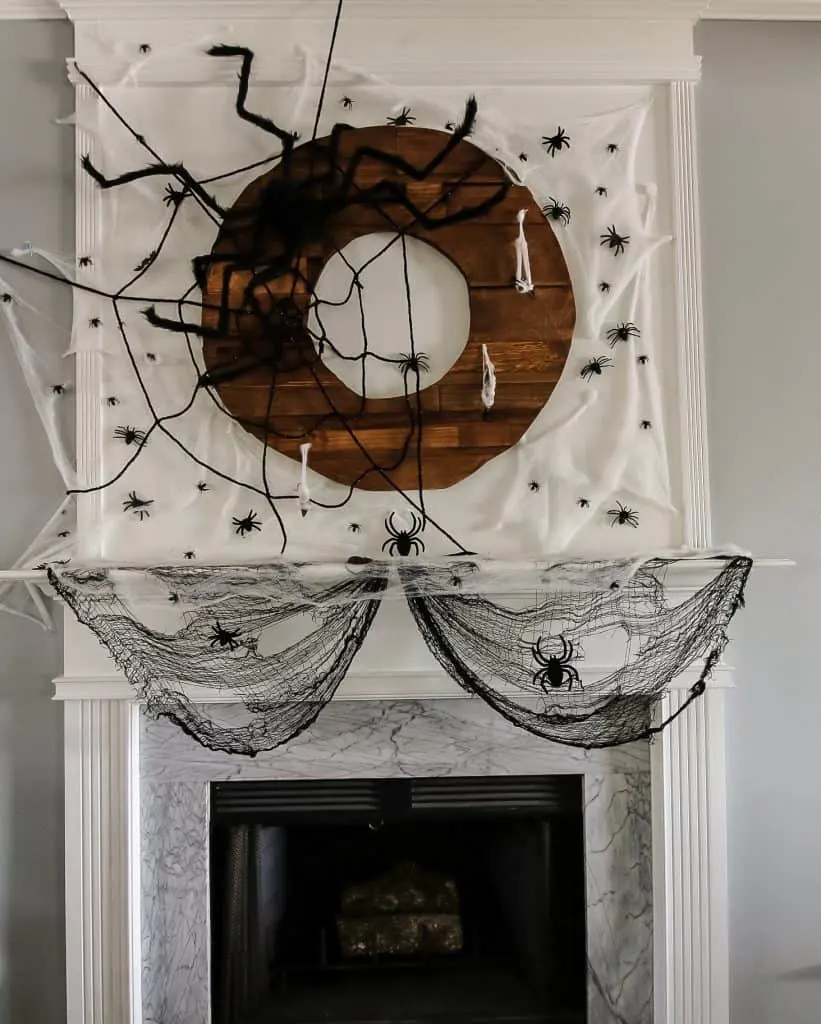 To make this mantel, I started by hanging a black string web over my scrap wood wreath.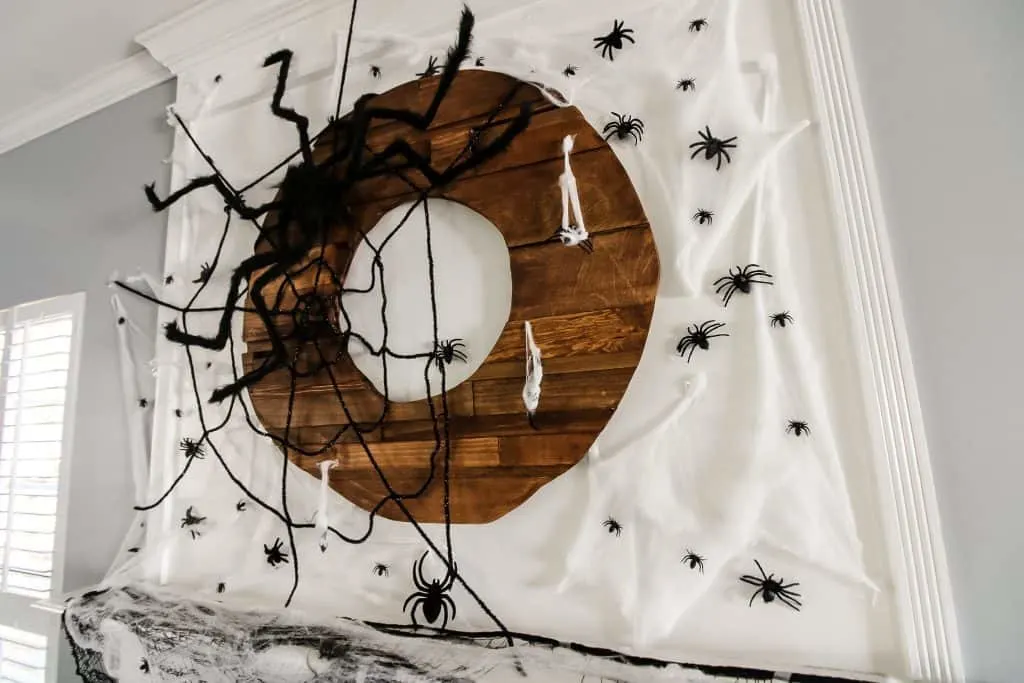 I then used packing tape to secure bits of white spiderweb (you can cut it with scissors) around the black web.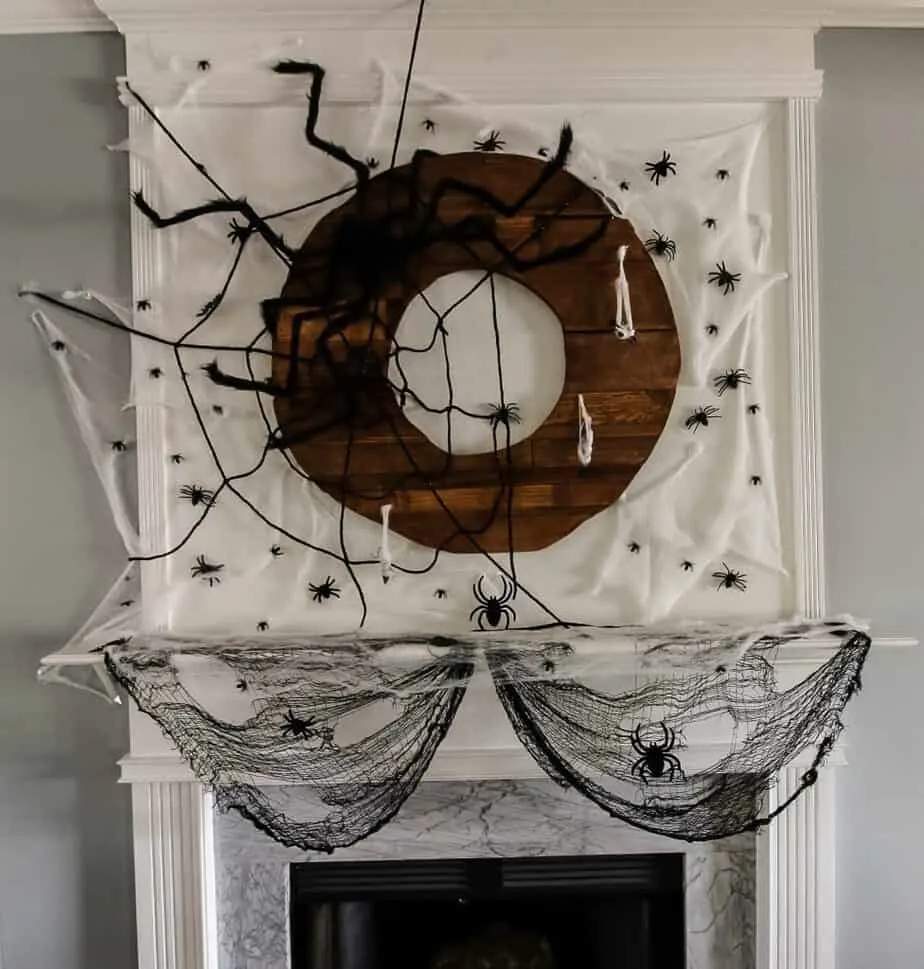 I added "spooky fabric" to the mantle, bustling it in the middle.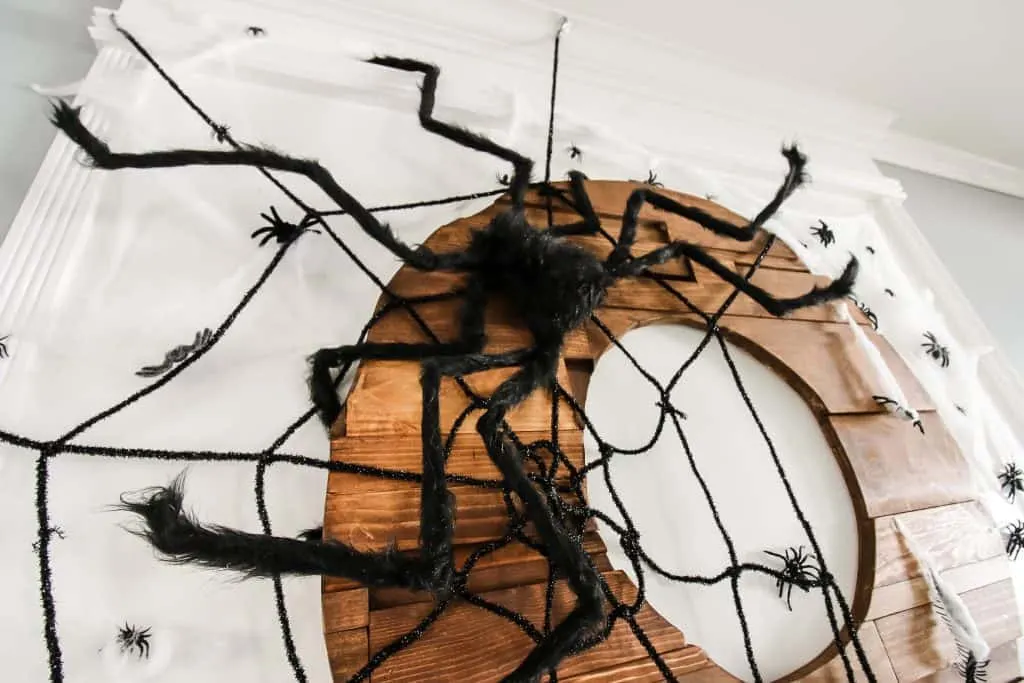 I topped everything off with plastic spiders of various sizes and this giant spider!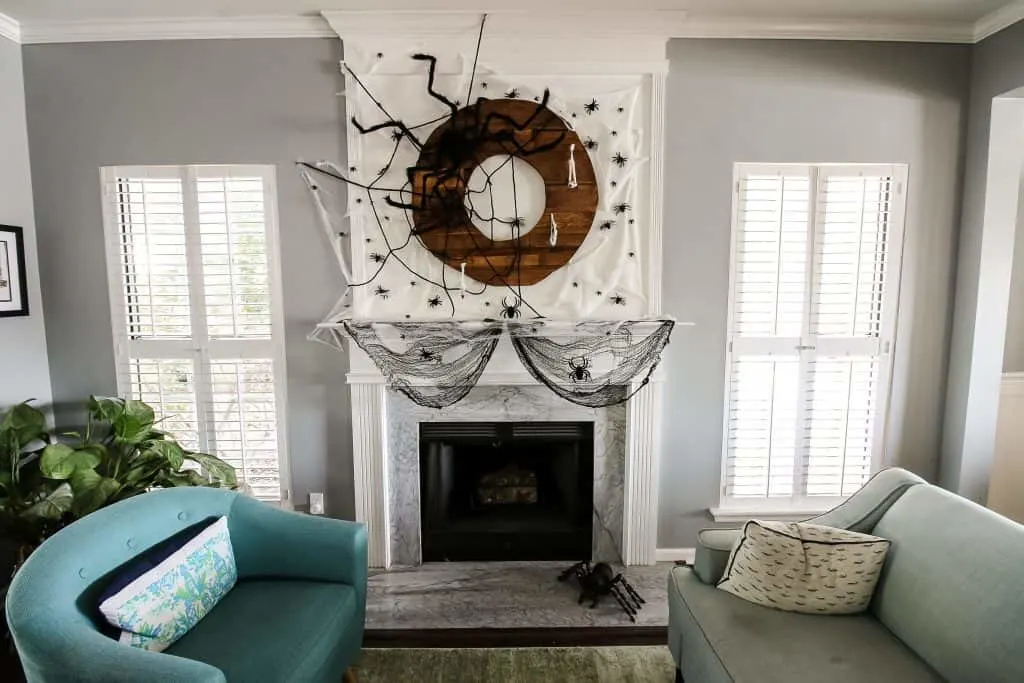 Spooooky!
I love how it turned out. Luke doesn't really understand for now, but I hope that one day he looks back and smiles about his mom's fun Halloween decorations!
Love Halloween? Be sure to download our FREE printable Halloween greeting cards!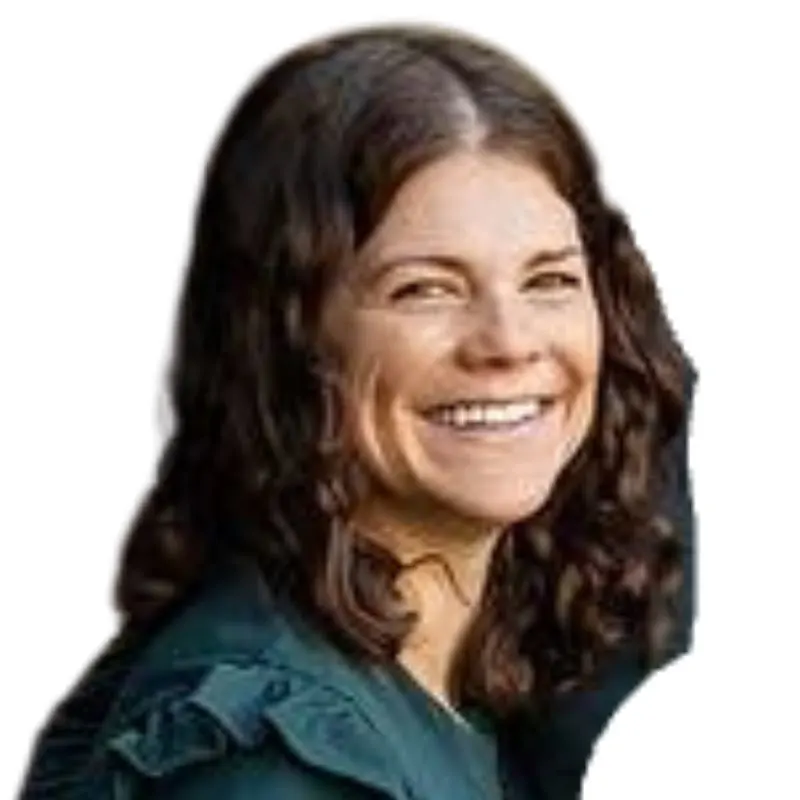 Hello, I'm Morgan, half of the creative force behind CharlestonCrafted.com! With a passion for DIY that dates back to 2012, I've transformed three homes and now I'm dedicated to helping others craft their dream spaces. Let's turn your house into a home together!