Changing up your decor with the seasons can be expensive, time consuming, and frankly wasteful. That's why I celebrate summer all year round (sort of joking but not really :D) But, for those of you looking to mix things up, throw pillows and blankets are such a simple way to do that. Plus, if you have a messy family and really use your sofas, they might need a refresh every year or two anyways. So, I thought that it would be fun to share six nautical pillow and blanket combinations. Each set includes one "standard" pillow, one fun pillow, and a throw blanket.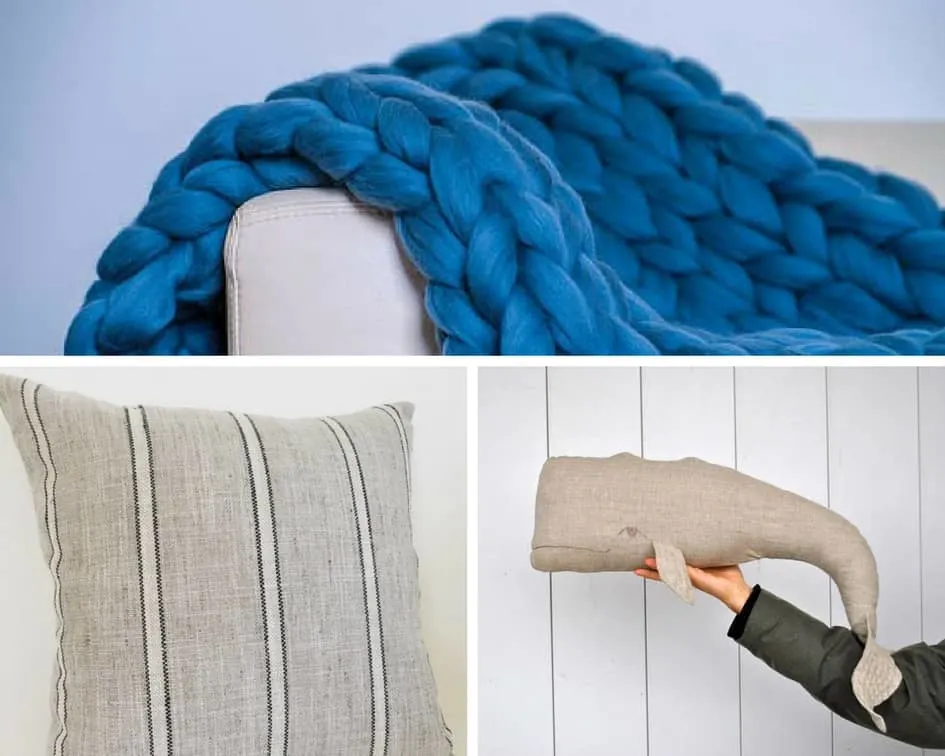 chunky blue throw // neutral ticked pillow // whale pillow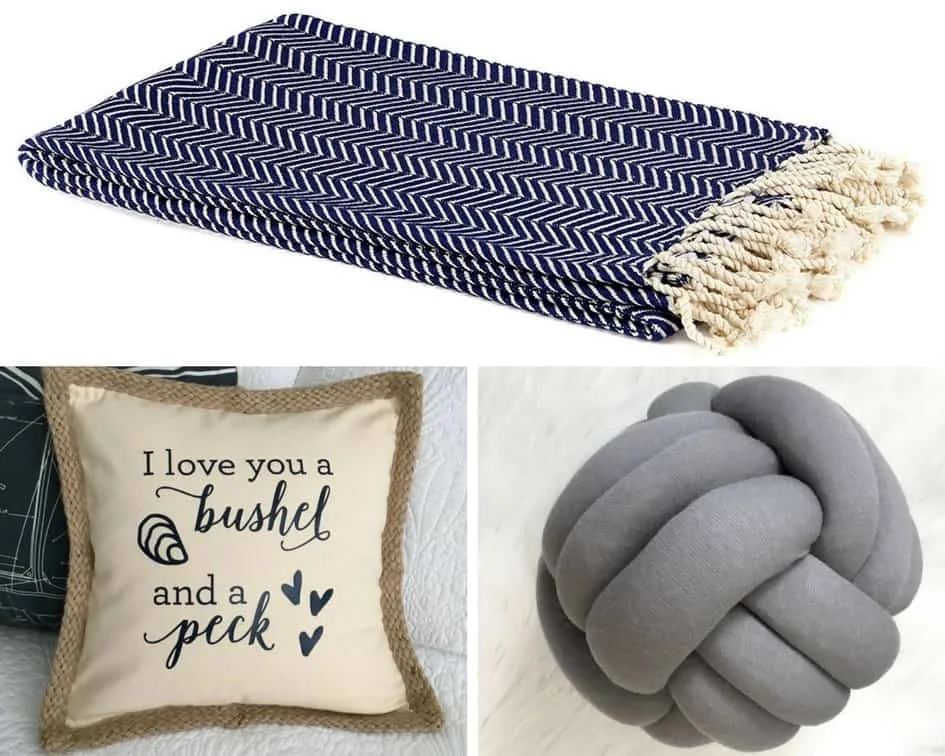 navy herringbone throw // oyster pillow // monkey knot pillow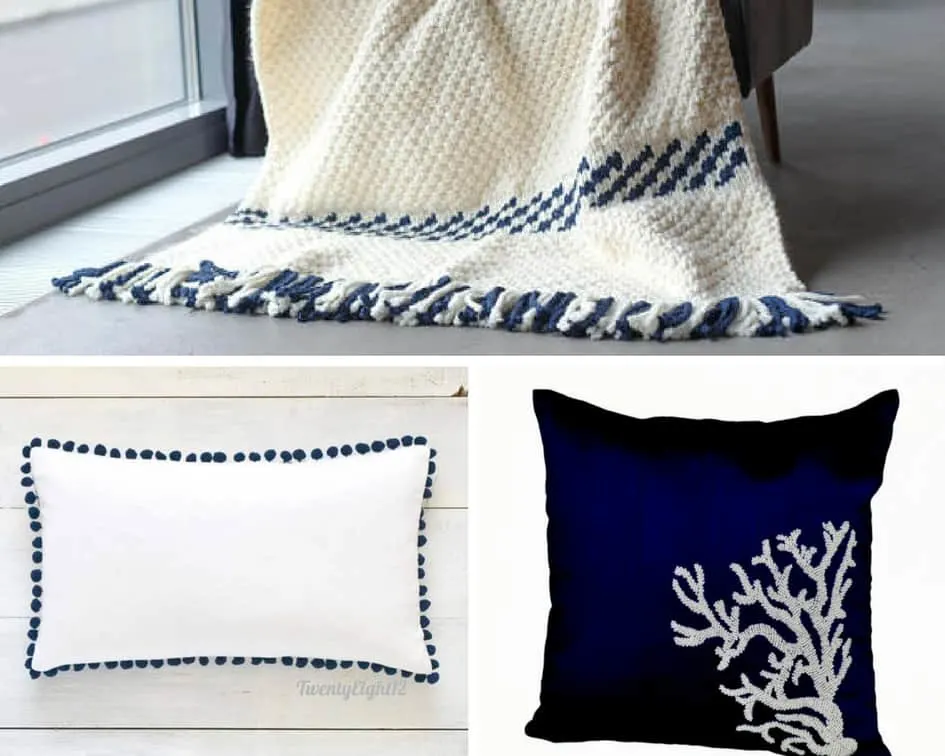 navy knit blanket // coral pillow // pom pillow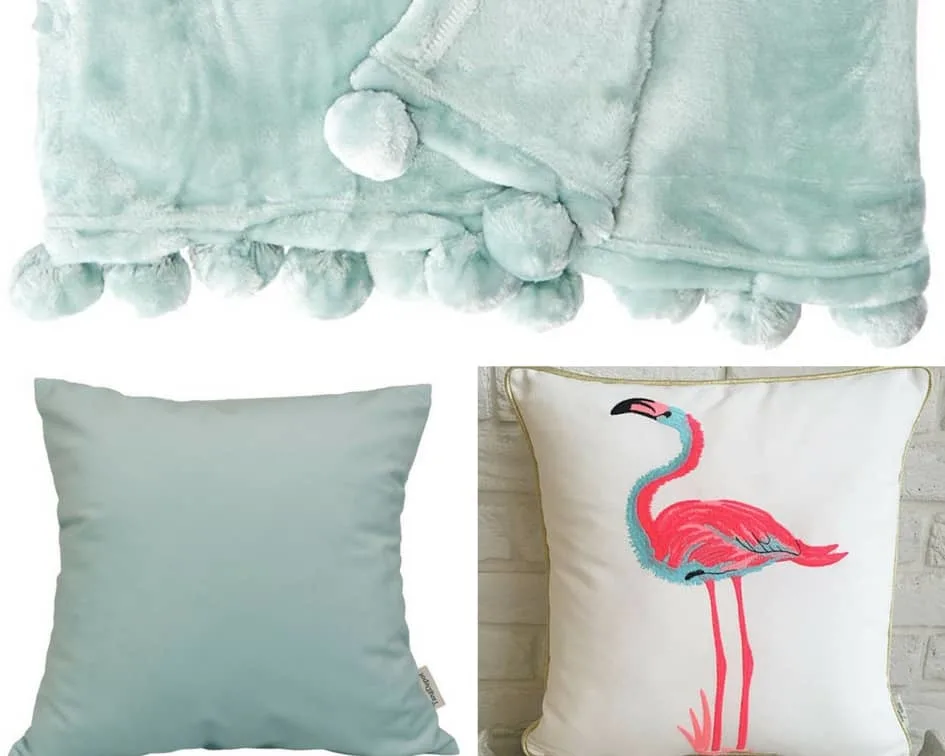 pom blanket // blue velvet pillow // flamingo pillow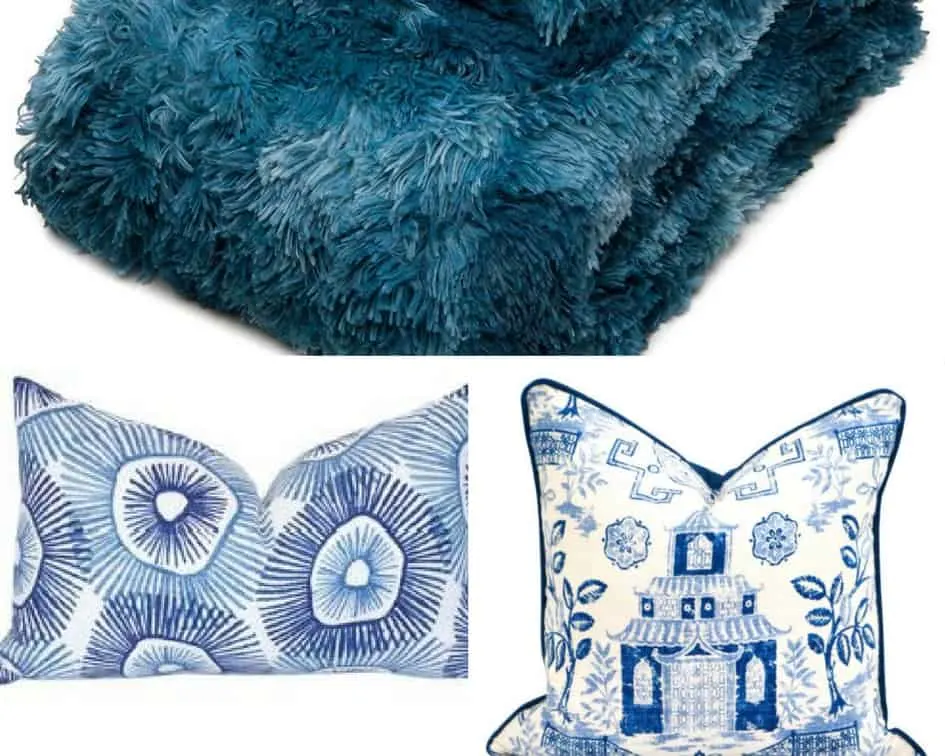 teal fur blanket // urchin pillow // chinoiserie pillow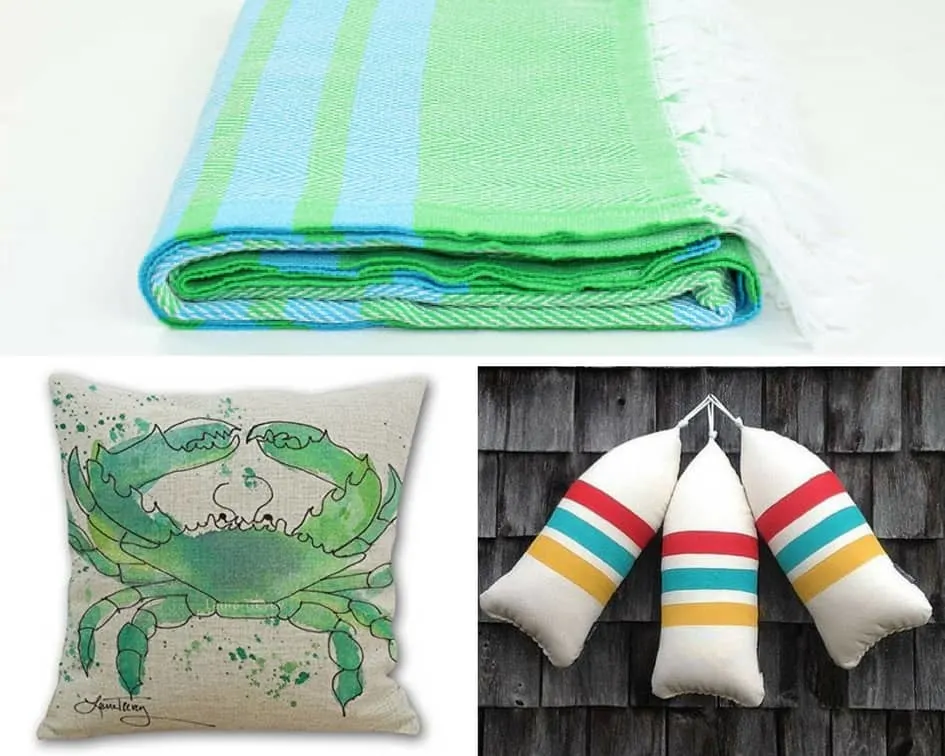 turkish towel // watercolor crab pillow // buoy pillow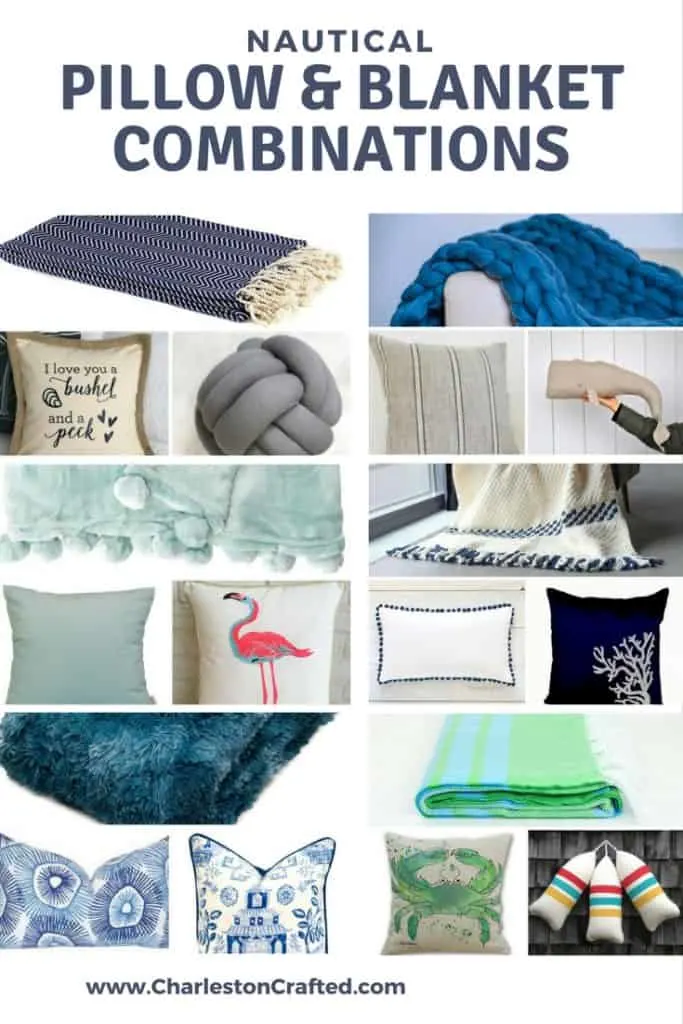 This post contains affiliate links. That means that if you click through and make a purchase, we receive a small percentage of the sale. Thanks for supporting Charleston Crafted!