Our dining room sat empty for the first six months that we lived in our house. Sure, I could have gotten a temporary table and chairs, but we have a kitchen table, and wanted some time to think about how to set this space up. It's weird in that you have to walk through it to get to our sunroom, and originally I thought that would mean that we needed a round table to fit the space. I am glad that we waited and researched and thought about it, because this DIY table (inspired by West Elm but custom built to fit our room) is perfect thanks to the benches that tuck fully under each side, leaving plenty of walking space. I love this coastal dining room space and hope that you do, too!
See all of the progress on our dining room here!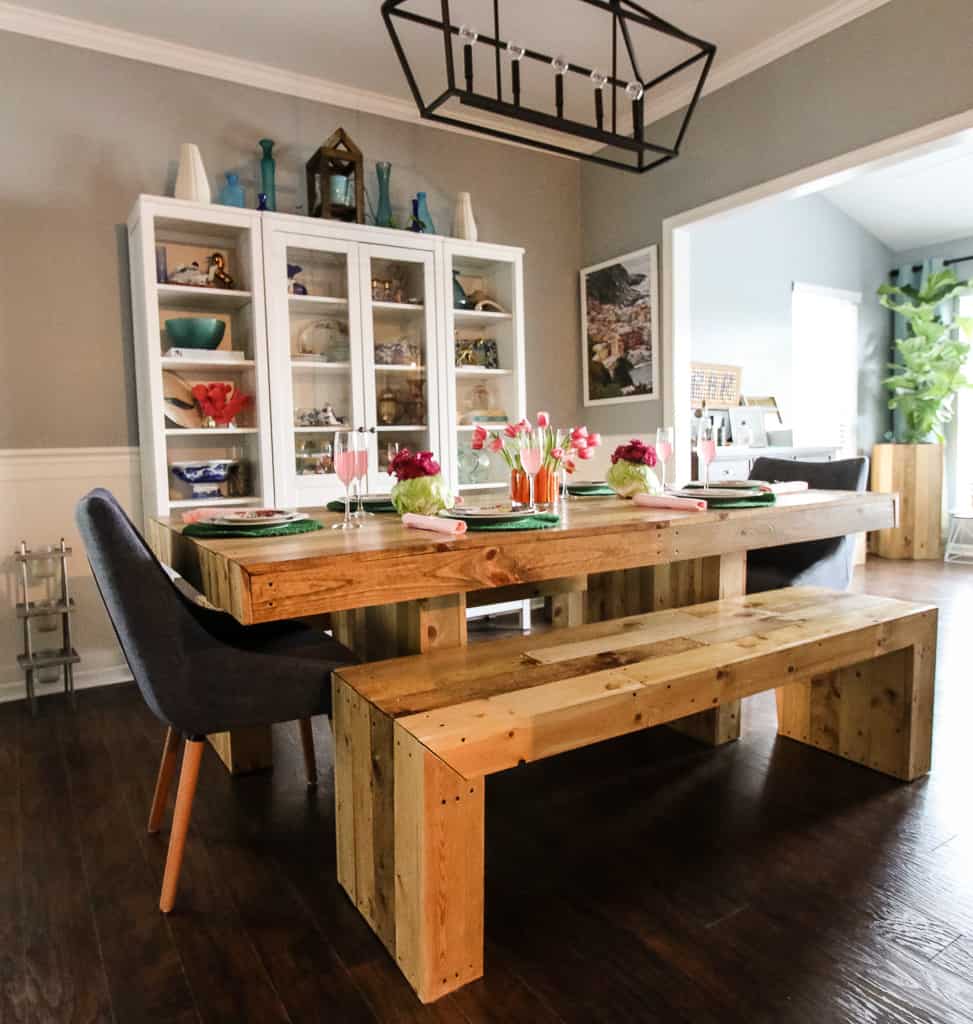 Shop our Dining Room
Wall color – Sherwin Williams Online
Dining table – our DIY tutorial – buy it pre-made here
Dining benches  – our DIY tutorial – buy them pre-made here
End chairs – via Overstock
Lazy susan – DIY from a wood slice
China cabinet – Ikea Hemnes cabinets – 2 with glass doors, 2 without
Light fixture – lantern chandelier via Lowes
Large white frames – via Amazon, photos printed from a cell phone picture (on Shutterfly)
This post contains affiliate links, which means that if you click through and make a purchase, we receive a small percentage of the sale. Thanks for your support.