Want to replace your attic pull cord with a hook? Here's a simple tutorial.
It's the little things, right? The little things really make a house and give the final touches. But the little things can also make you say WTF when you see them. Case in point, the first thing you see at the top of our stairs is a long, knotted, dangling string coming down from our attic. So, we wanted to replace an attic pull string with a hook to give it a sleeker finish.
This is a great way to upgrade your home quickly and inexpensively.
How to replace an attic pull string with a hook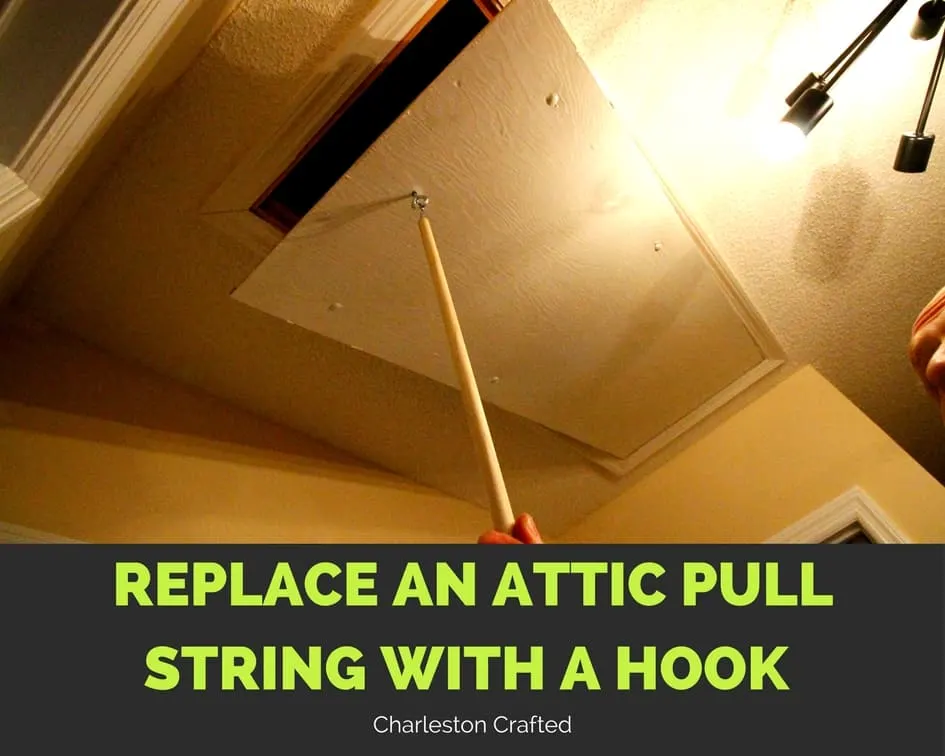 This project was super easy and took less than five minutes. You don't need any special tools, either.
First, we cut out the pull string. Turns out, they were using a rusted, bent nail to hold the pull in place.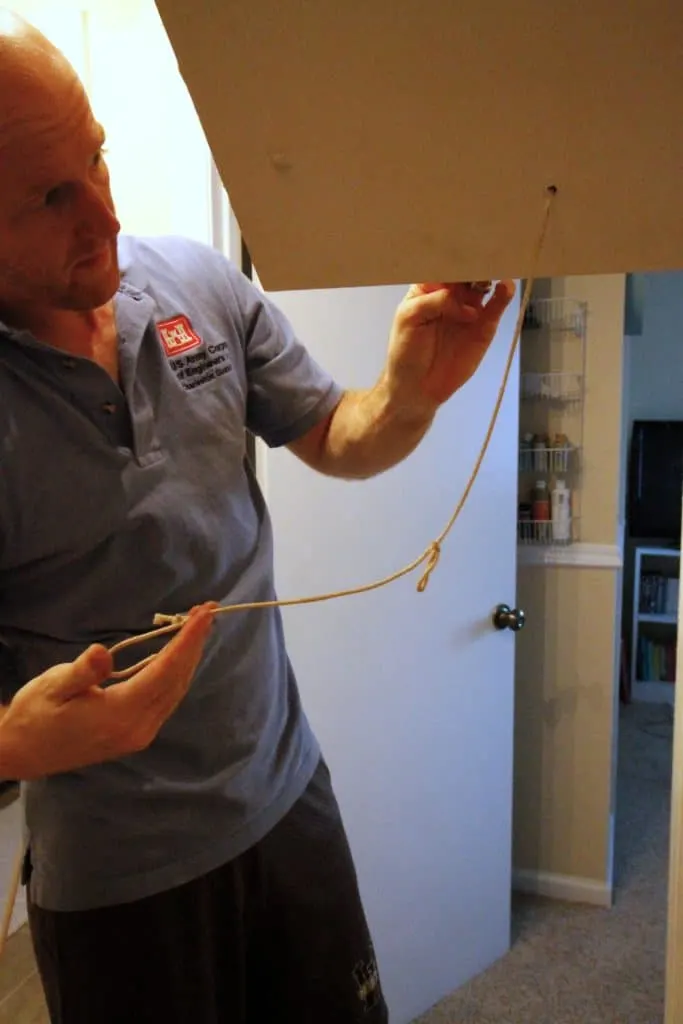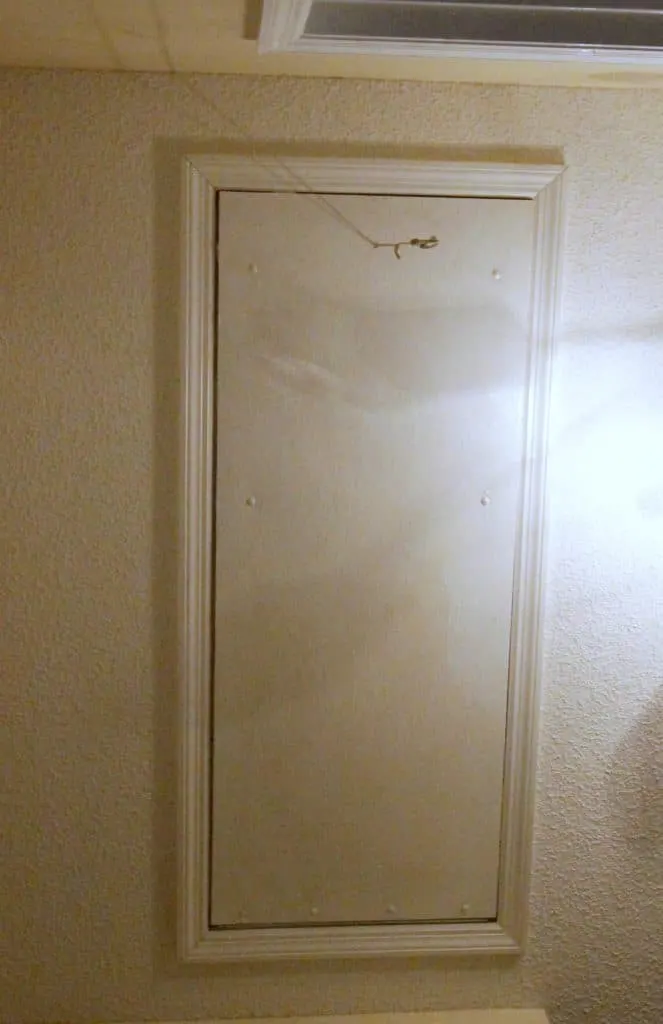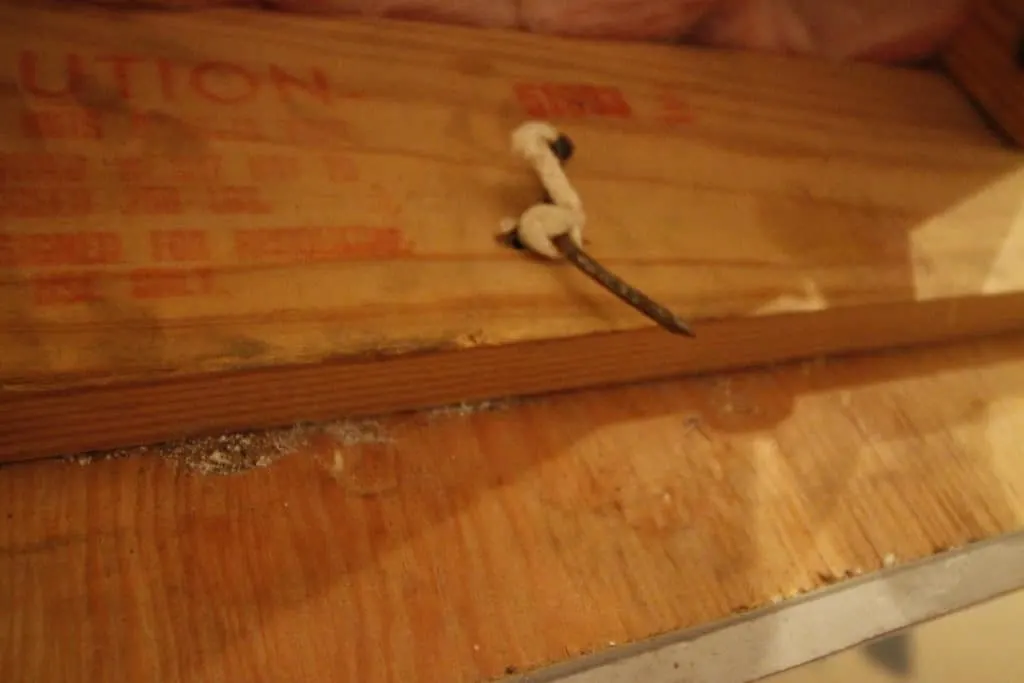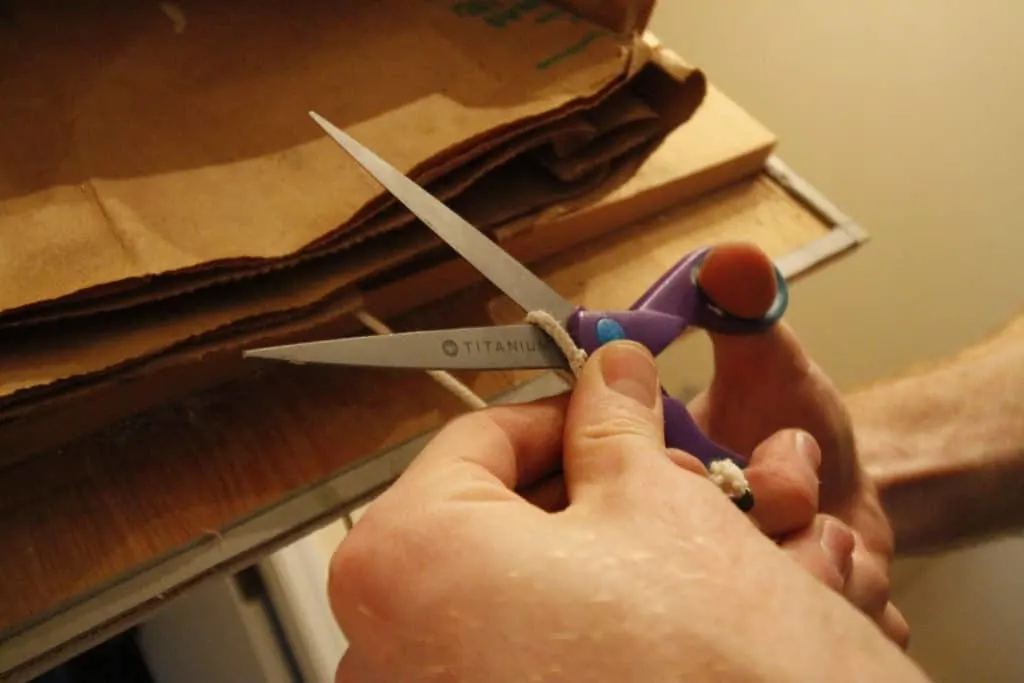 Then, we used a 3 inch eye hook to push through the hole and secured it with a washer and nut on the inside.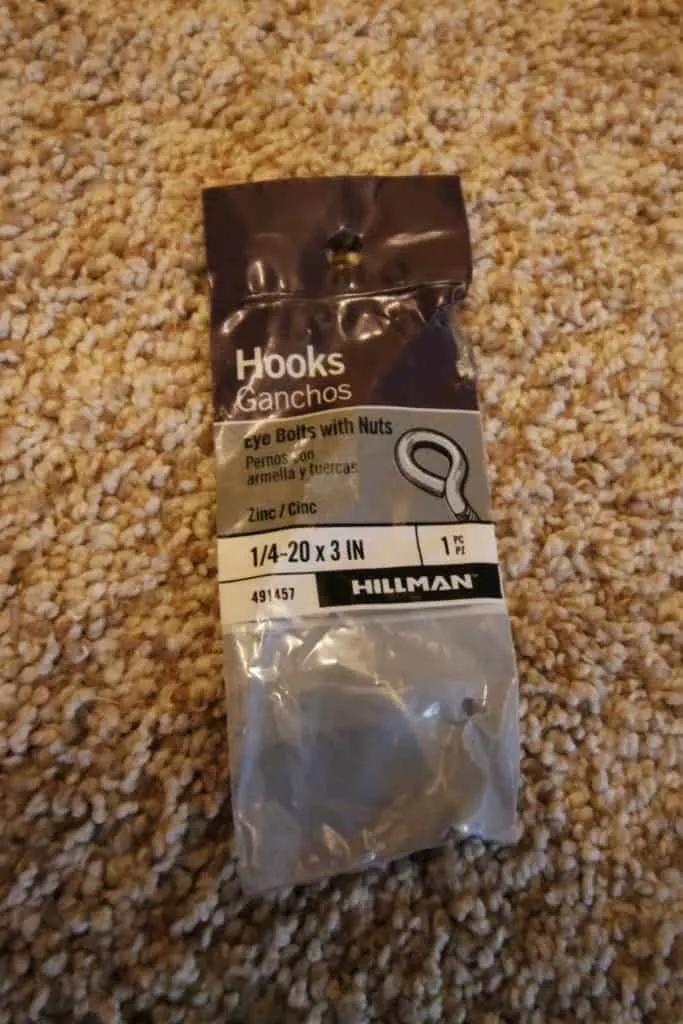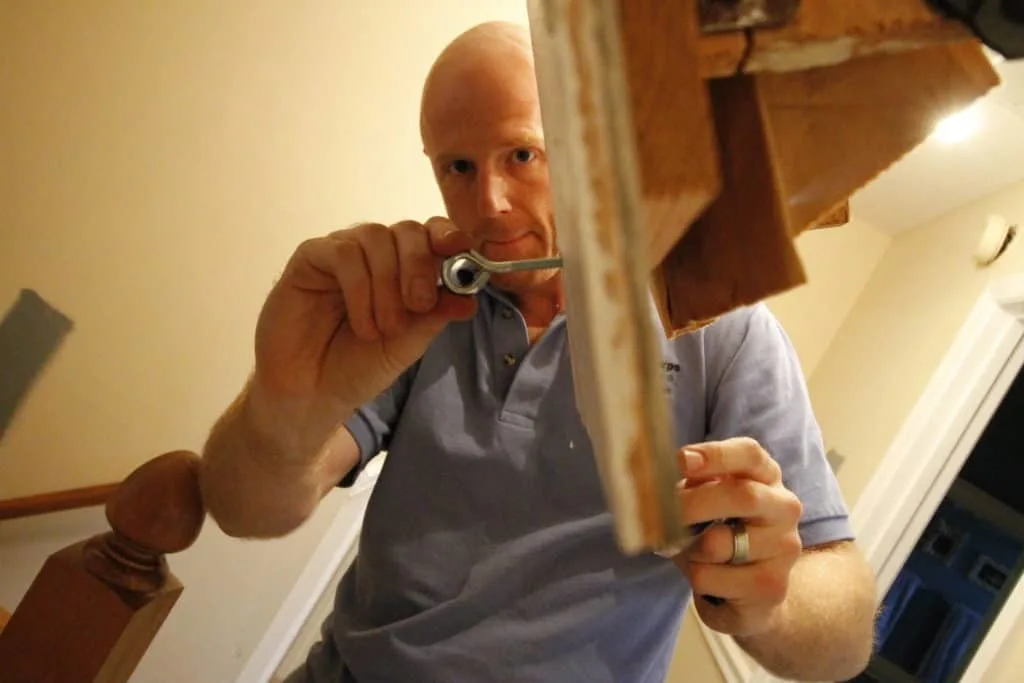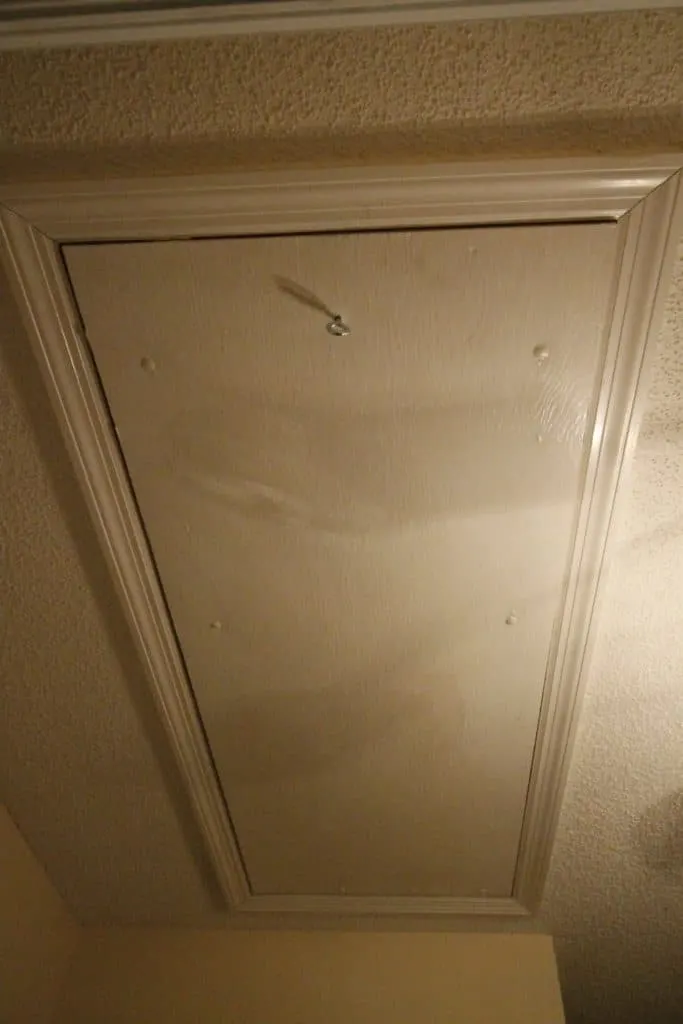 The last step was to make something to pull it down with.
We bought a three foot long dowel and simply screwed a hook into the end of it. That works as an extension to reach up, hook the eye, and pull down.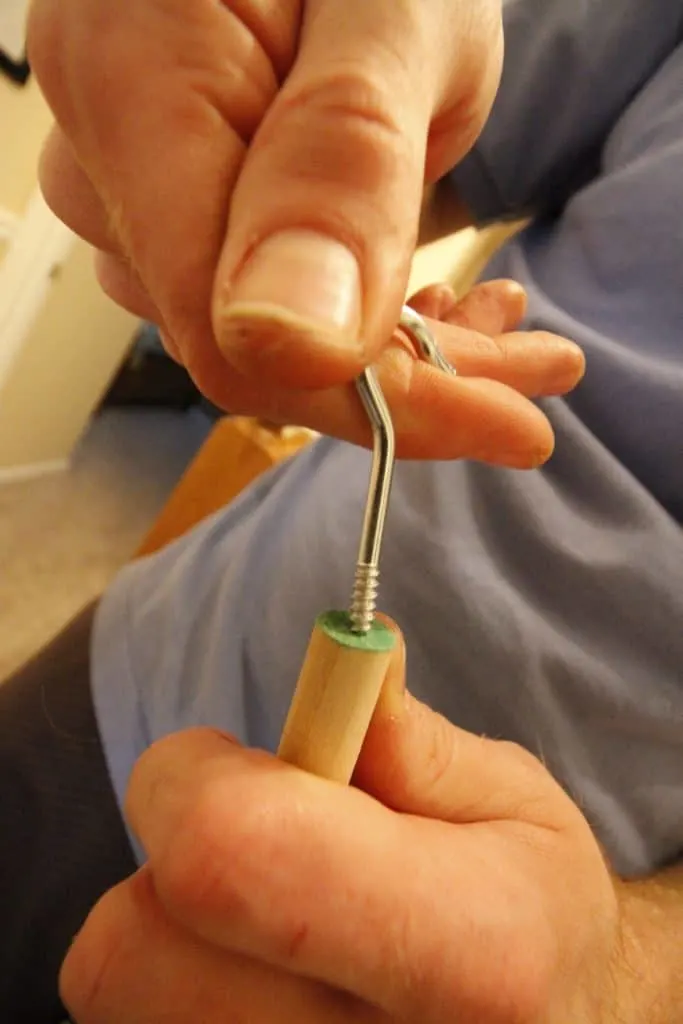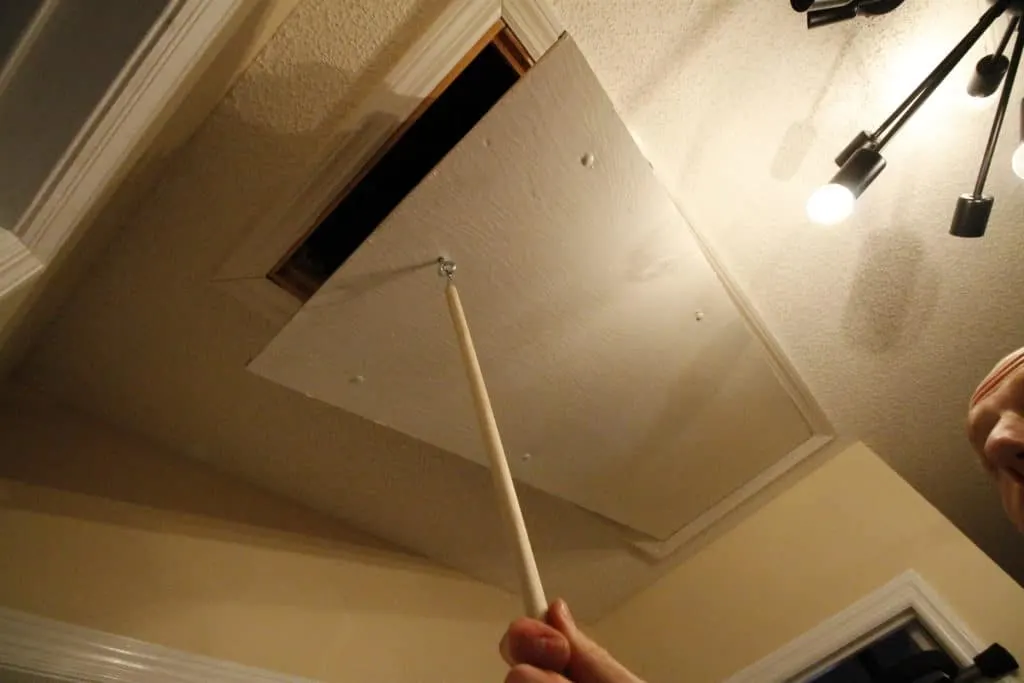 We tapped in a nail in the teeny tiny space between the laundry room door and the wall on the inside of the laundry room and just hang the dowel from that. It's out of the way and no one can see it.
The eye hook is so much cleaner looking than that ugly string hanging down. This was a $5, 5 minute project that really makes a difference!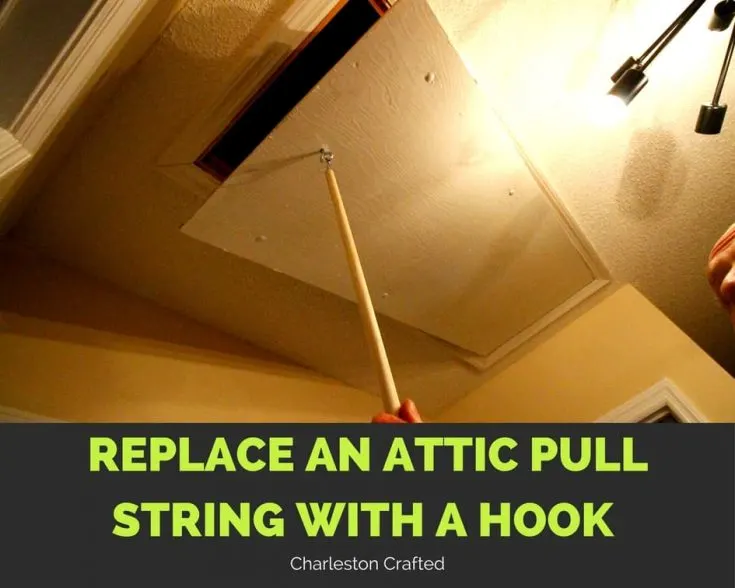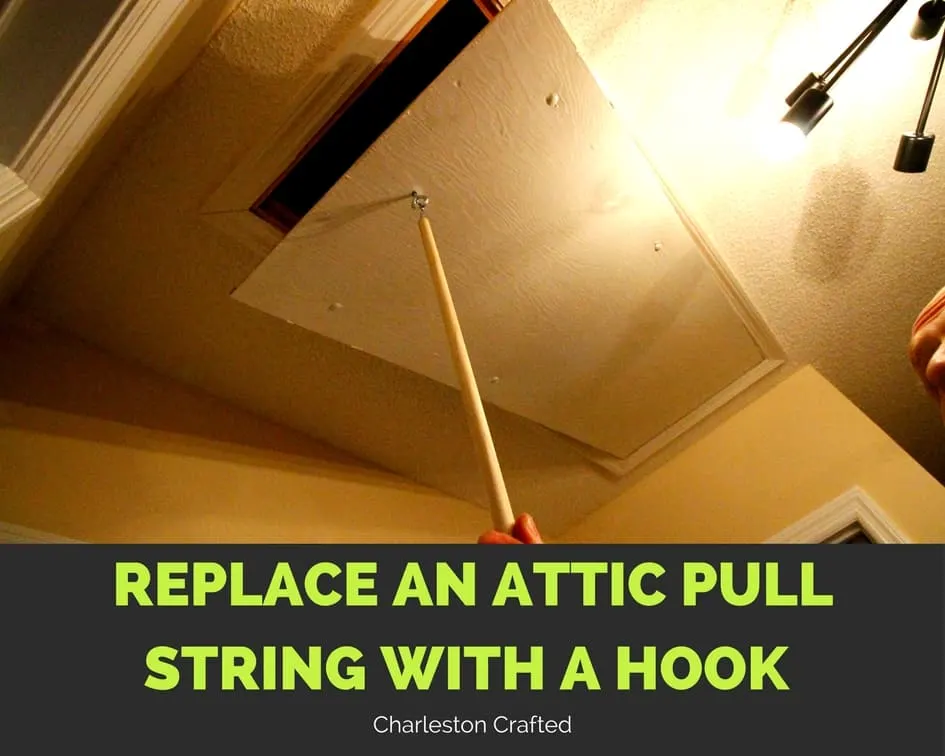 Replace an Attic Pull String with a Hook
Materials
Eye hook
Washer
Nut
3 foot dowel
Hook
Instructions
Cut the existing pull string and remove it.
Add eye hook to hole and secure with washer and nut.
Screw hook into the end of the dowel
Recommended Products
As an Amazon Associate and member of other affiliate programs, I earn from qualifying purchases.