We've started tackling some of our initial yard plan now that the weather is a bit cooler. It might seem counter-intuitive, but honestly, how can you work outside in Charleston in the 95 degree heat of the summer? I'd much rather work outside when it's cold. I remember when I helped my buddy build a patio in his backyard on the same day I ran a triathlon. It wasn't a good idea. So anyways, the project I've probably been most looking forward to doing since we moved in was removing the dog run that was in our backyard.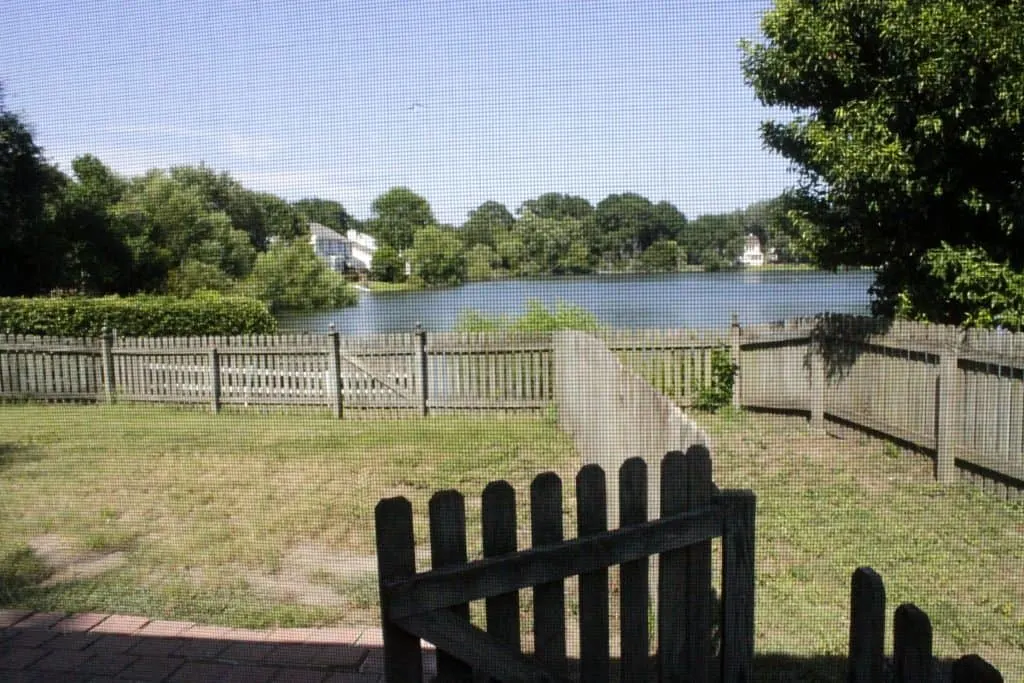 This dog run was a fence that cut off about a quarter of the yard and was built to keep a dog in. I guess it is so that you can leave the dog there so that it wouldn't disturb you in the rest of the yard, but we are totally all about CiCi being involved wherever we are, so we didn't want it. Plus, even though it was only cutting off a quarter of the yard, it seemed like a lot more than that. So, after cutting the grass one day, I decided I wanted to see how difficult it would be to remove the fence.
Turns out, it wasn't that hard. I took a hammer to the back side of the fence panels and with about a half dozen swings at the top and the bottom, the nails came undone and the panel came loose. Same thing on the other side and one panel easily came down.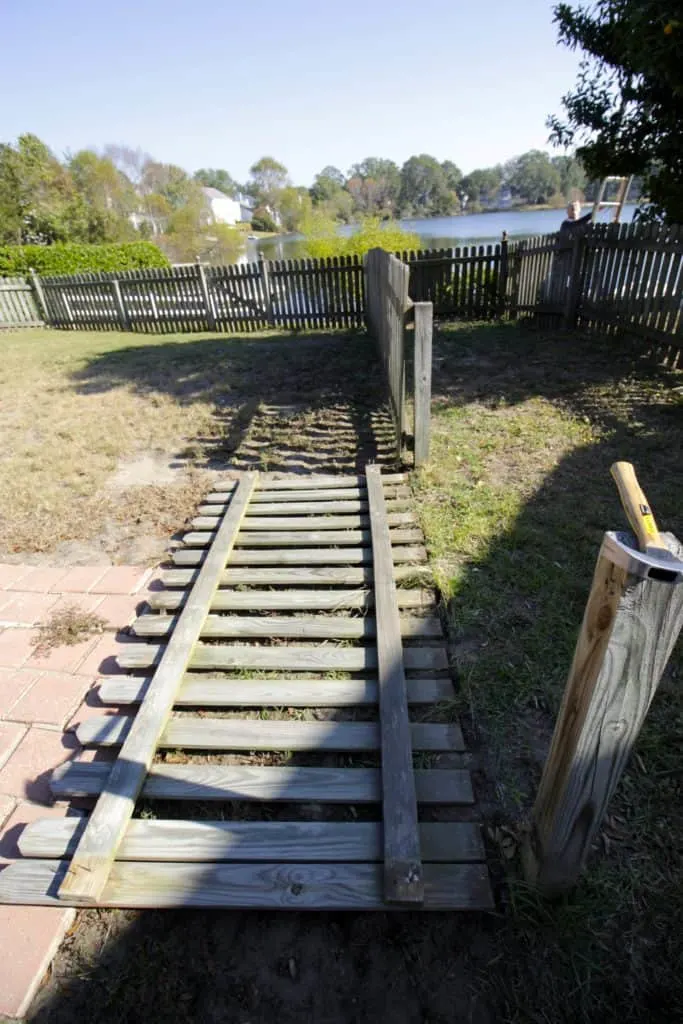 It was easy to tackle the last few panels too. Same thing, right down the line.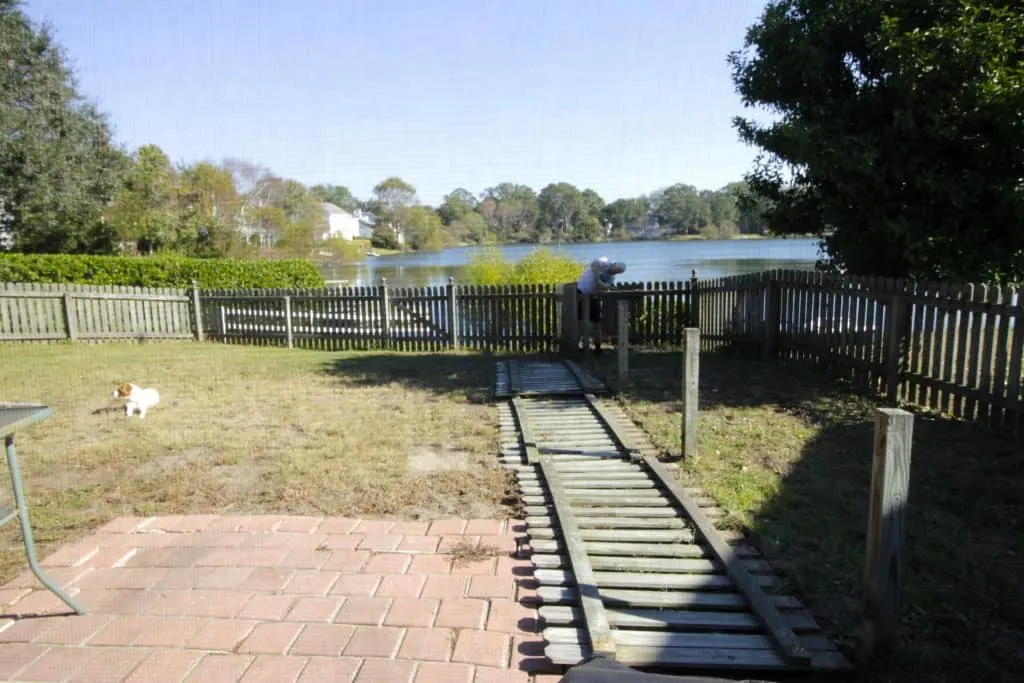 I stacked the panels in the corner of the yard because I had a plan for them (more on that down the line). Instantly, the yard looked so much bigger already. Taking the fence down opened it right up!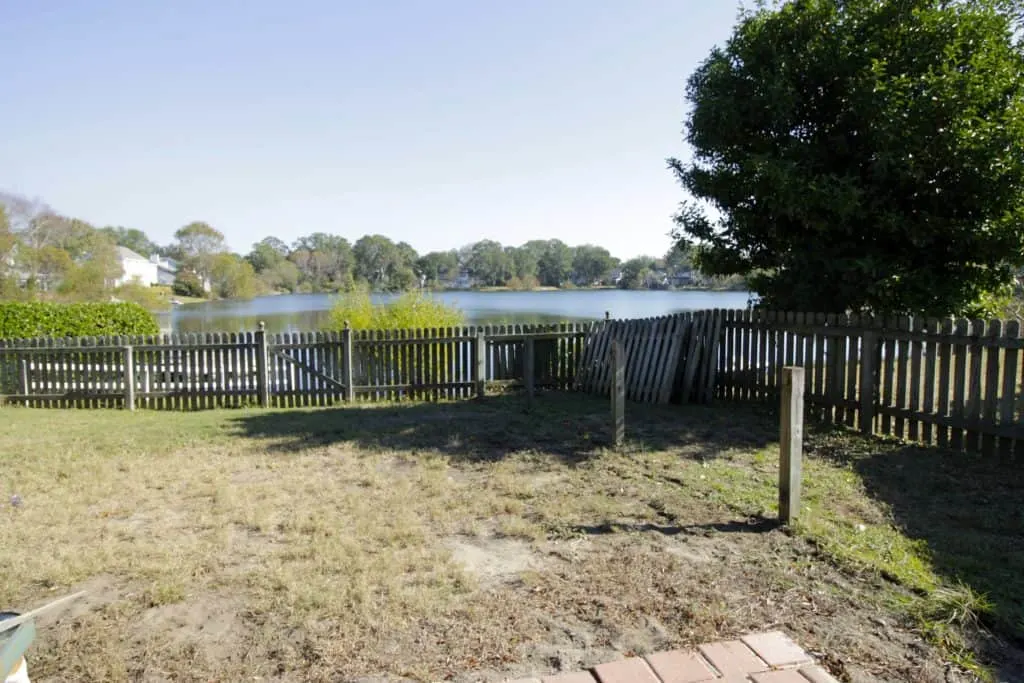 I still had the issue with the fence posts to deal with. A few of them were cemented into the ground and some of them weren't. I literally just kicked them like 3 times on each side and then pulled them straight out. I had some holes in the ground, but I just filled with top soil and voila, take a look at how much bigger our yard looks!!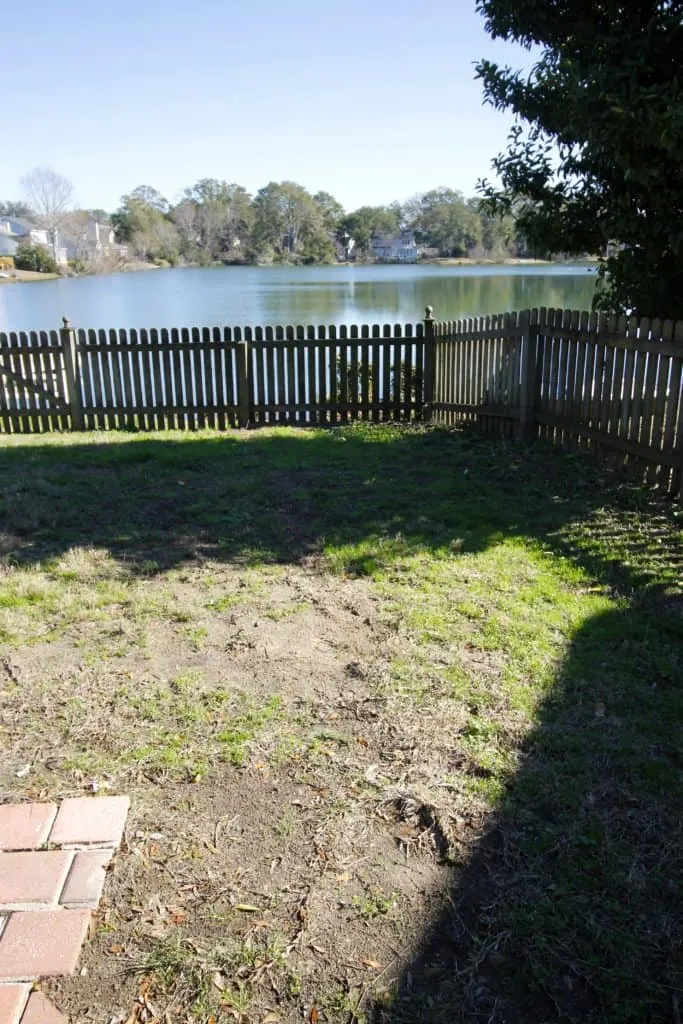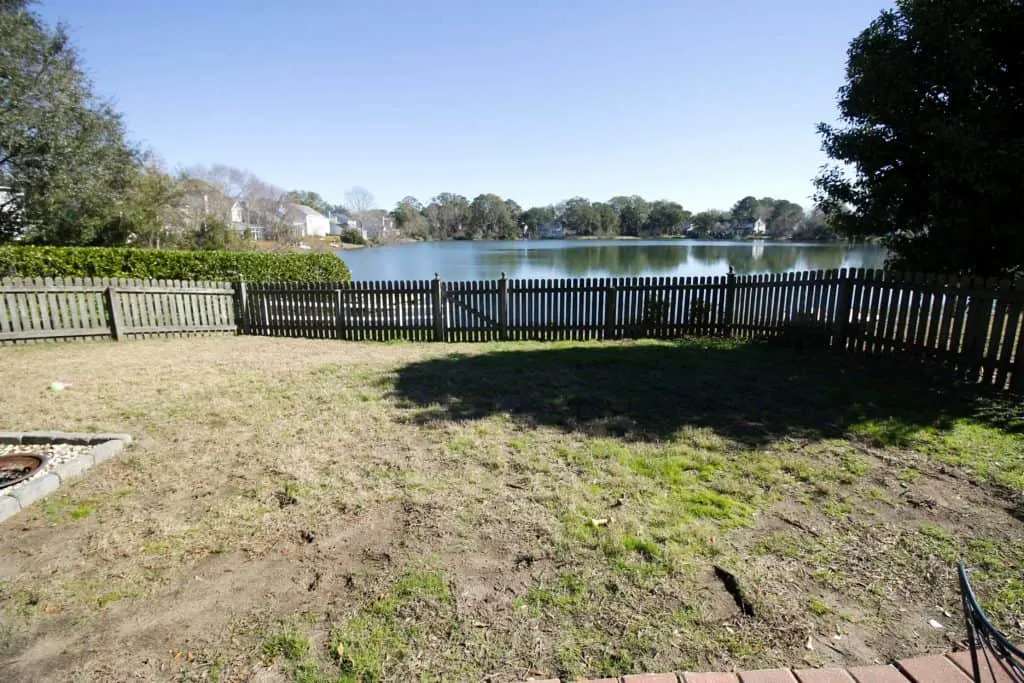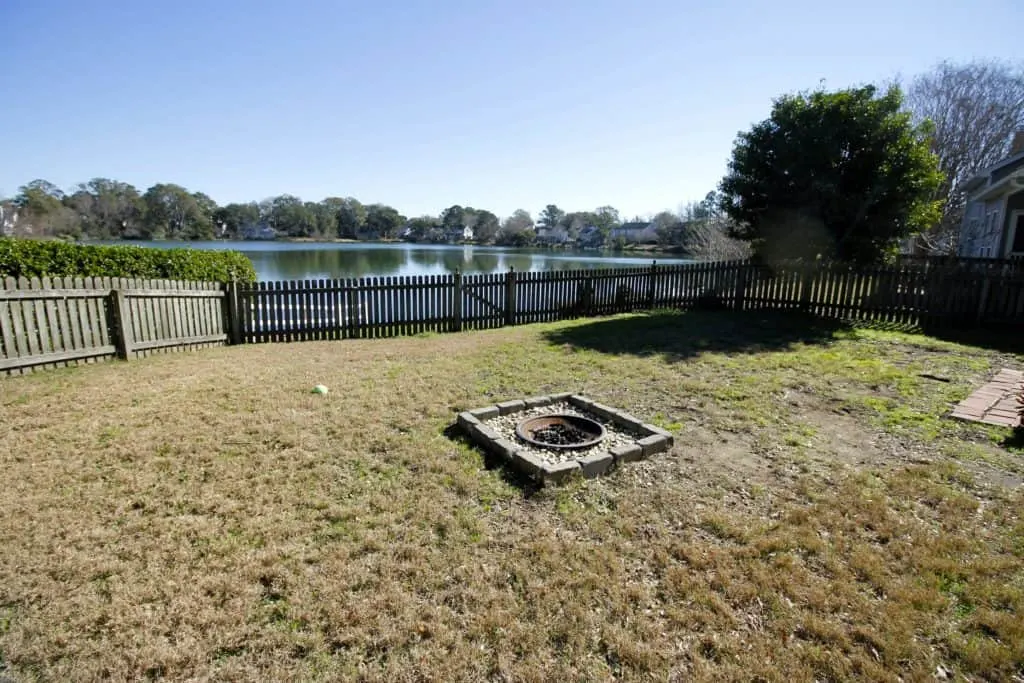 Combine that with the fact that we removed that ugly weed bush thing from the edge of the lake and our view is freaking stunning. This is why we bought the house!