We mentioned to you the other day that we were starting work on creating a tropical corner in our yard where our hammock stand is. We wanted to create a lush, tropical feel so that when we are relaxing in the hammock we feel like we are on vacation. We had already built the DIY hammock pergola and a handy side table, but we had to do some landscaping to create the space.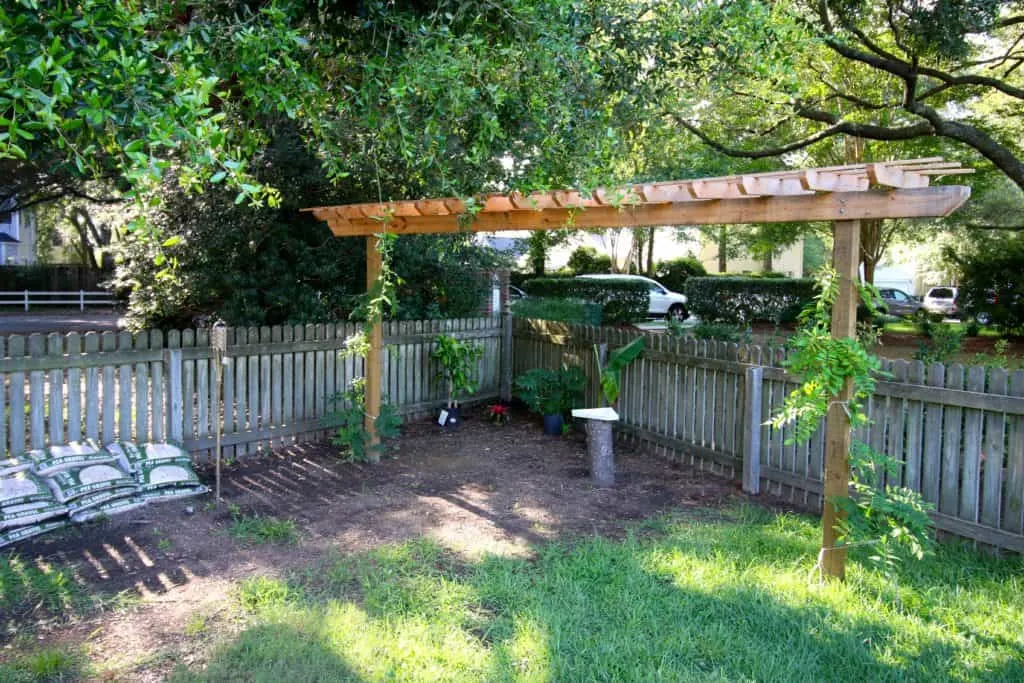 The first thing we did was transplant some grass that had grown into this area over to another area of the yard. We wrote about how to do this on Tuesday, so check out that post for all the details.
Next, we added the "tropical" portion of our tropical yard corner. To do this, we planted five tropical plants that would be lush and full (and possibly have some monkeys swinging around). To attract the monkeys, we planted two banana trees, one from Lowe's that we thought was dying (it wasn't) and one from our banana tree guy. Yep, we have a banana tree guy now. We also planted three other plants of various heights and fullness.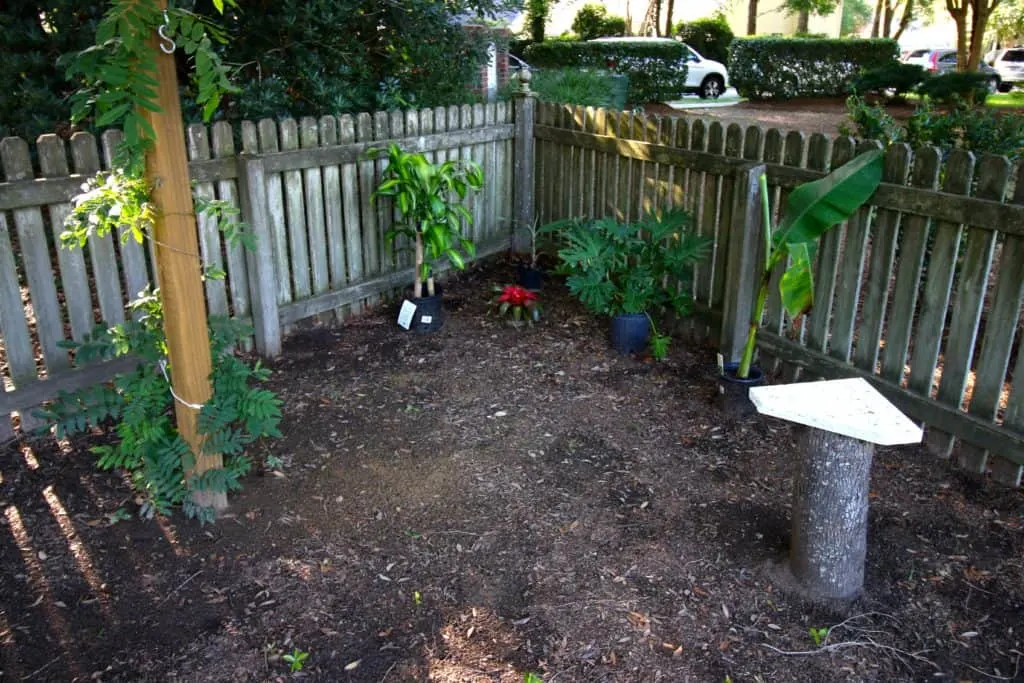 These plants were all super easy to get into the ground. The best thing to do to plant something that has been in a pot from the store is to dig a hole that is the same depth as the pot and twice as wide. This will give the roots nice space and loose dirt to work in. Then we just heavily watered them for the first few days so that they would take.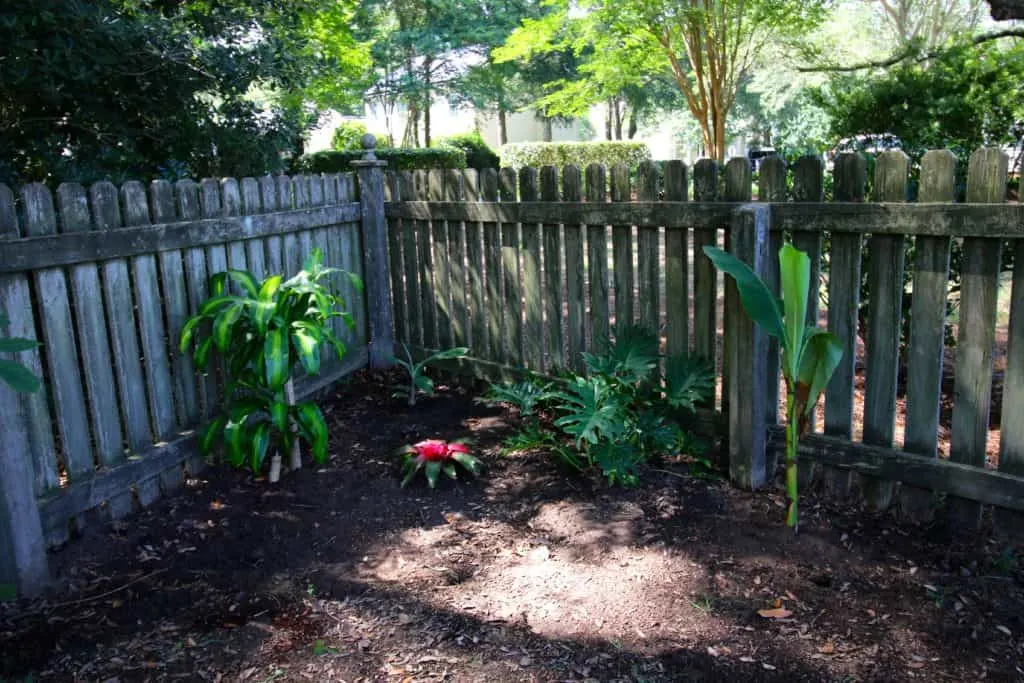 After building the hammock stand, building the side table, transplanting the grass and planting these tropical trees and bushes, we were ready to finalize our tropical hammock area. Stay tuned next week and we'll show you how it all turned out!