There are big things happening this week at the Charleston Crafted house. We are big on DIY, but there are some things you can't DIY, like tearing down load-bearing walls. I mean, yeah, technically we could do it ourselves, but that's a big undertaking and quite risky. We had a contractor start work yesterday to take down two walls in our house. We threw up some of the video on our Facebook page if you want to go take a look at the first demo. In order for them to do that, we had some preparations to make.
The contractor is taking down two walls. One of them is the full wall between our front living room and the dining room. It extends about three quarters of the way between the rooms and tearing it down is going to open it up and combine these rooms into an open-concept living area.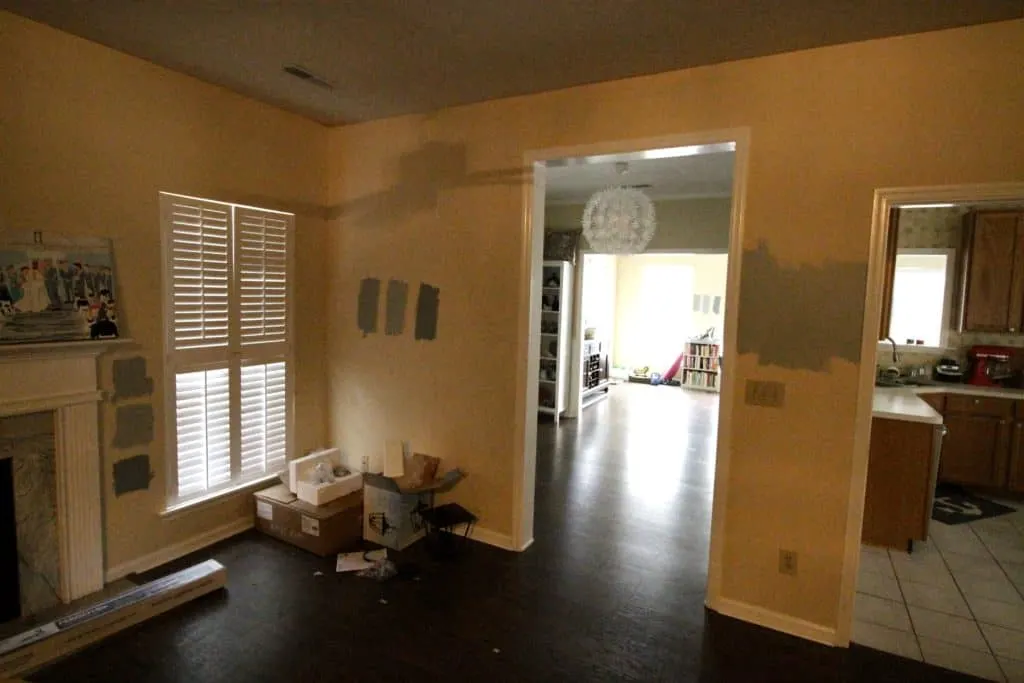 The other big project is that they are taking down half the wall between the kitchen and the dining room. The wall is being taken down to be level with the counter. That will give us a beautiful peninsula for entertaining and passing things to the dining room once we have a table in there. The contractor is going to square it off so we can put beautiful counter tops in next year.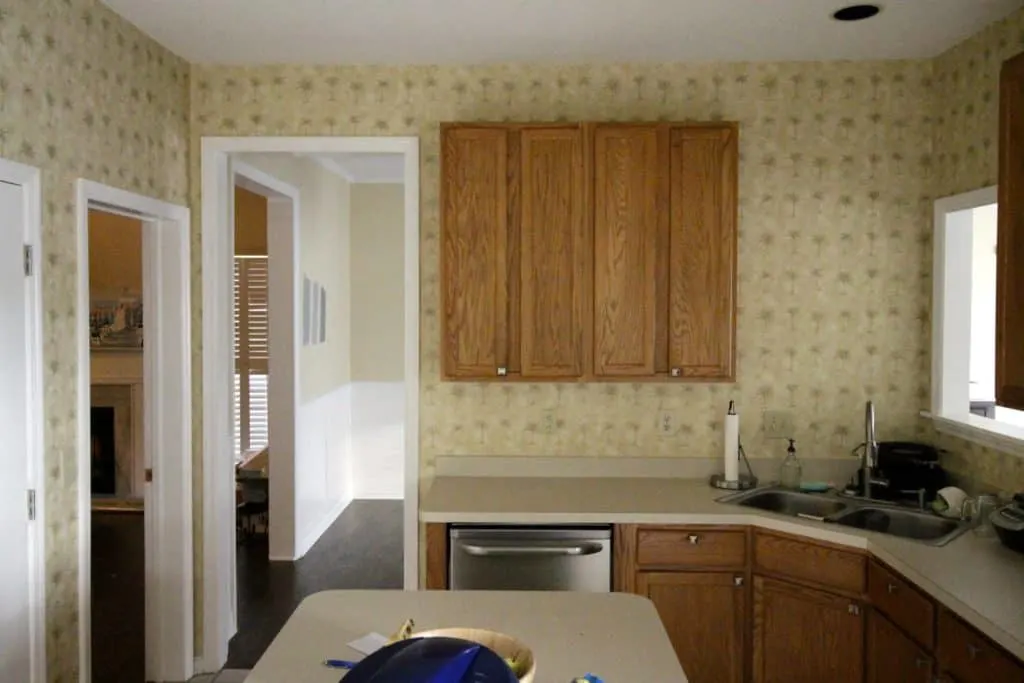 The only problem with taking down that wall is that we are losing some of our upper cabinets. We had to prepare for these to come down by rearranging where everything goes in the rest of the cabinets. These cabinets we're losing are where we have all of our dining ware, so we had to move that around. We added some shelves to our other cabinets to give us some more room.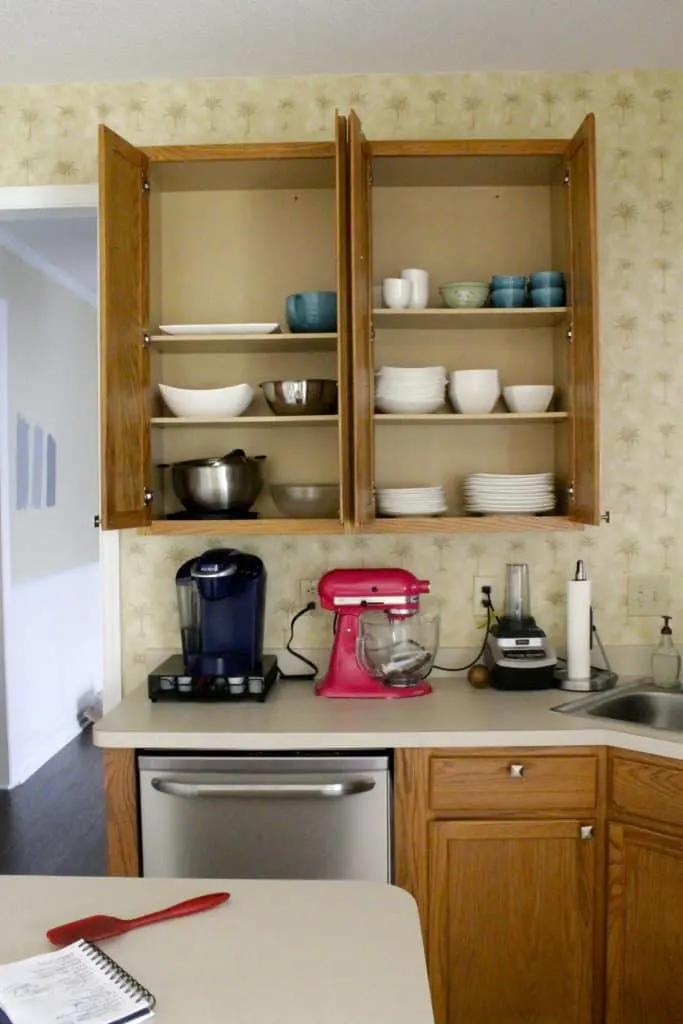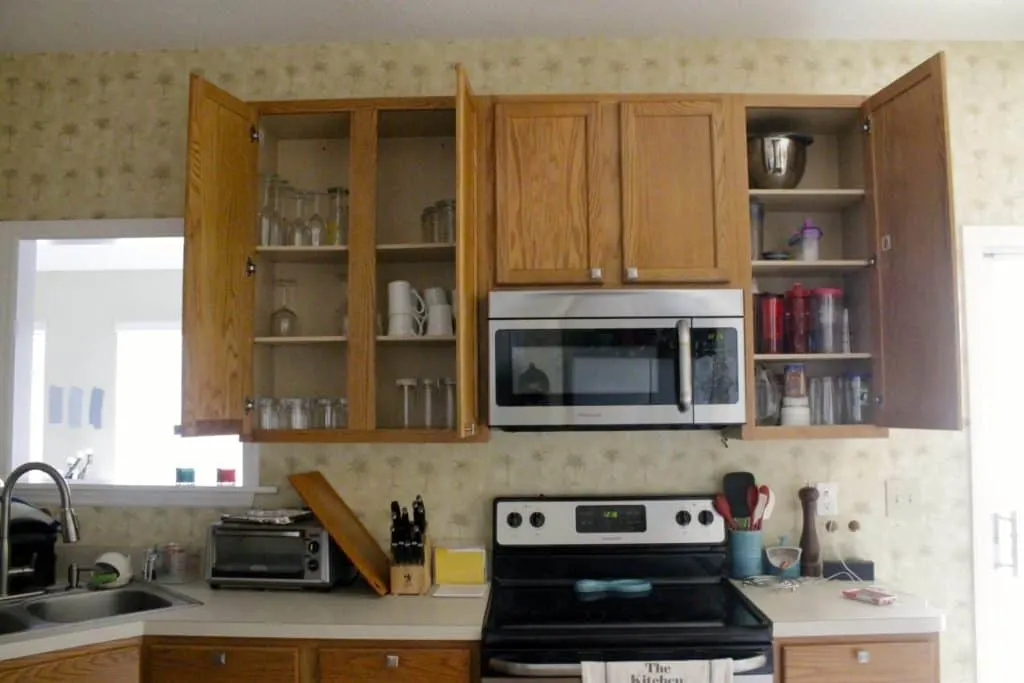 Then, we moved the plates, bowls, mixing bowls and some serve ware there and moved the glasses to another cabinet.
Luckily, we've only been here for 2 1/2 months, so we weren't super used to anything where it was yet. We are excited to get these walls down because we've been kind of waiting to furnish the front room and dining room until we had the walls down and knew what it was going to look like long term
Stay tuned next week to see how the rooms progress!