Looking for a beautiful and fun house plant store in Charleston, South Carolina? Check out my visit to Plant House in Mount Pleasant!
I am a house plant lover and am always looking for new places to find great plants. So, I was so excited to see that Plant House was opening a location in Mount Pleasant! It's right on Coleman Boulevard and a really cool spot.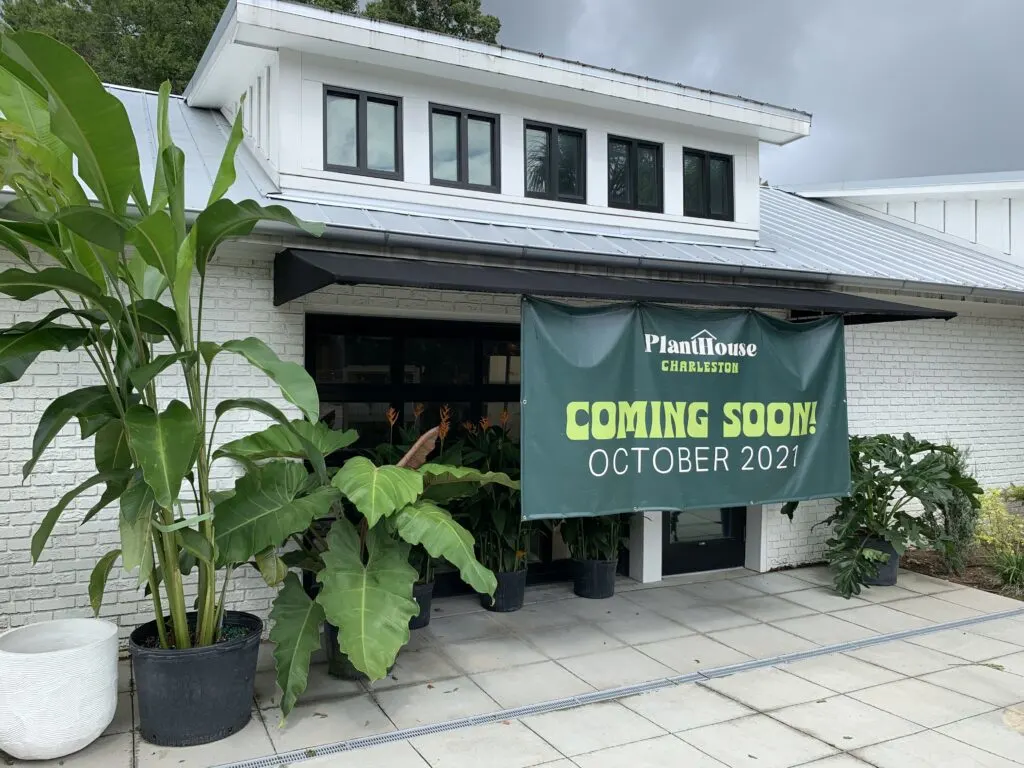 The main section of the store is aisles of floor to ceiling wooden shelves filled with small to medium sized plants and pots.
The plants roll deep and there are just layers and layers of them everywhere you look!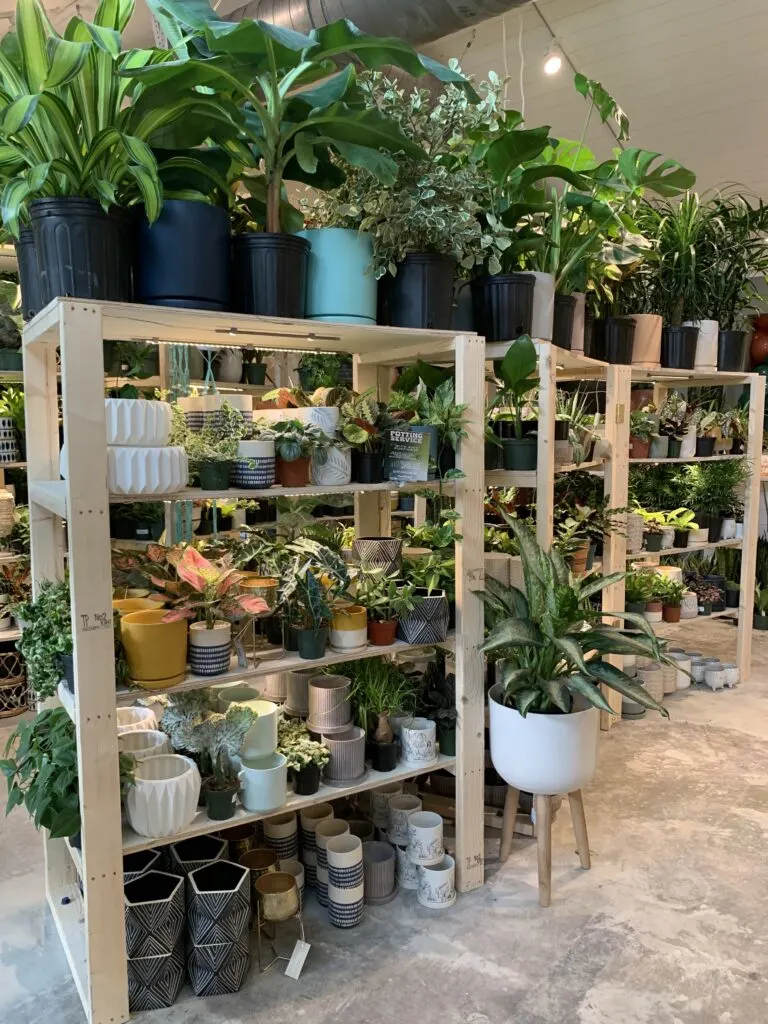 There are some more common plants, but also some more rare and unique plants! Most plants come in different sizes and are priced very fairly compared to other similar plant stores.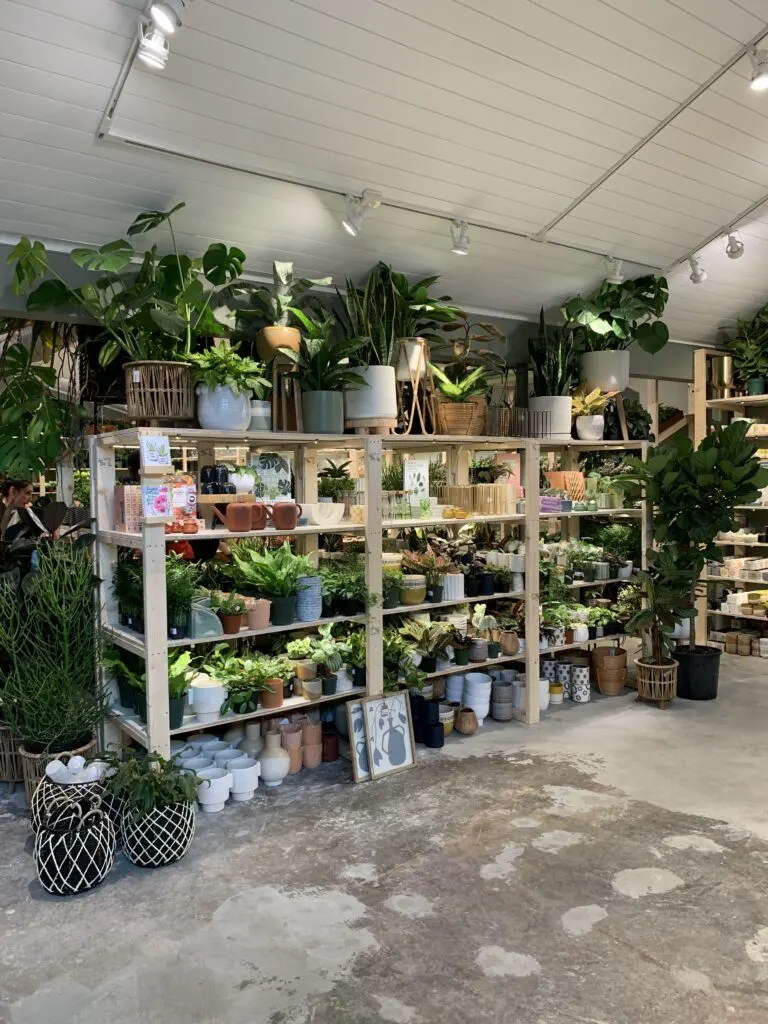 The plants are great – but I was most impressed by the selection of pots and planters. Tons of options in a lot off different sizes, starting around $15!
There was also a big selection of propagation stations, which you know I love!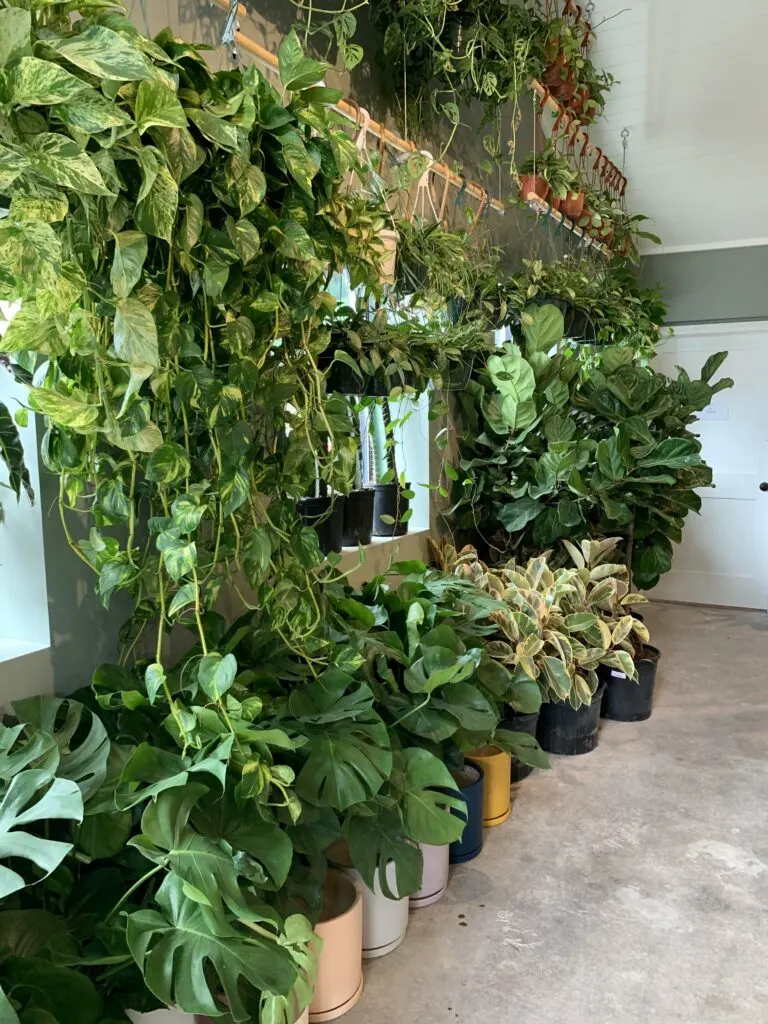 In addition to having plants and pots for sale, they offer potting of your plants! You can pay to have outside plants re-potted properly and they pot plants for free when you buy the plant + pot that day!
In addition to great plant and pot selection, I was really impressed by the staff. They were very knowledgable about the plants that they are selling, as well as friendly and available to help.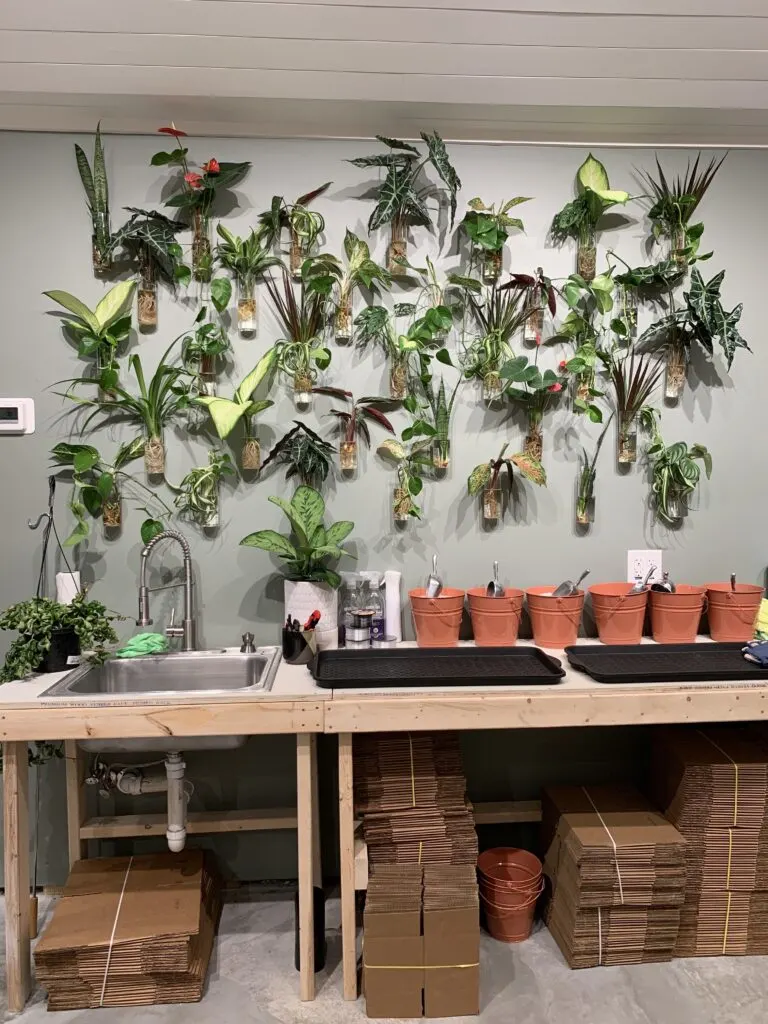 In the middle of the store is a bar that serves alcoholic beverages!
The second half of the store is an area where you can create DIY terrariums using their containers and a big selection of plants and cool fillers.
They offer classes multiple nights a week where you can make a terrarium or other planter and drink while doing so!
I loved checking out Plant House and can't wait to put some of their goodies on my Christmas list. Until then, I'm off to pick a terrarium class to attend!