We are slowly getting our home on the smarthome train. We started with a Nest thermostat, added some smart locks, purchased an Amazon Echo, added a lamp to a smart plug, and now we decided to try some smart lightbulbs.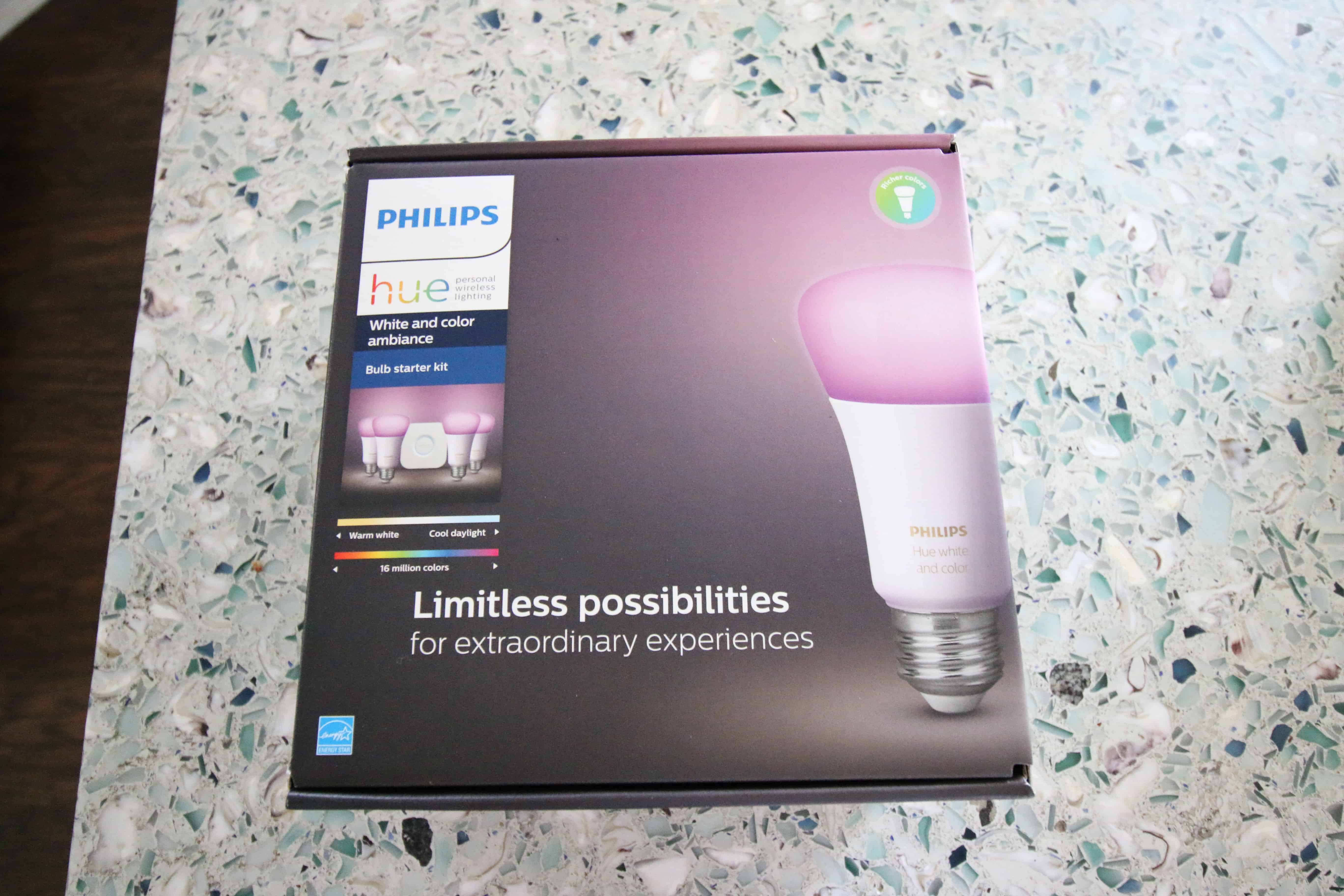 Philips Hue Light Bulb Kit
We got a Philips Hue LED Smart Bulb Starter Kit. The kit includes 4 smart bulbs as well as 1 hub that plugs into your router and enables all of the bulbs.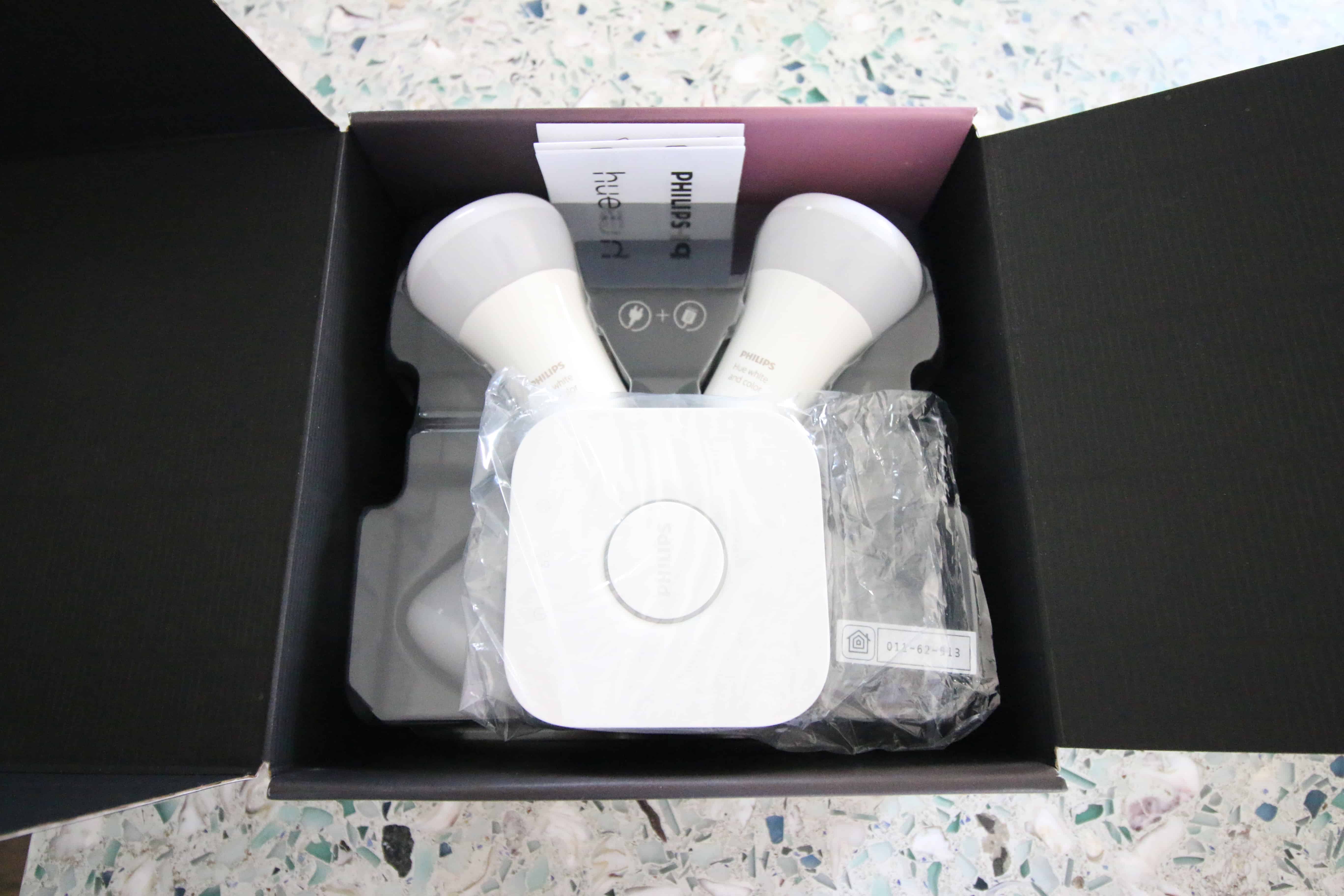 The bulbs are 60W equivalent LED. They have the ability to be white or change to any color in the spectrum. This is a cool feature, but one we have rarely used. Our lights are set to white but made them blue the day we brought our baby home from the hospital and made them orange for halloween. We might make them red + green for Christmas, too.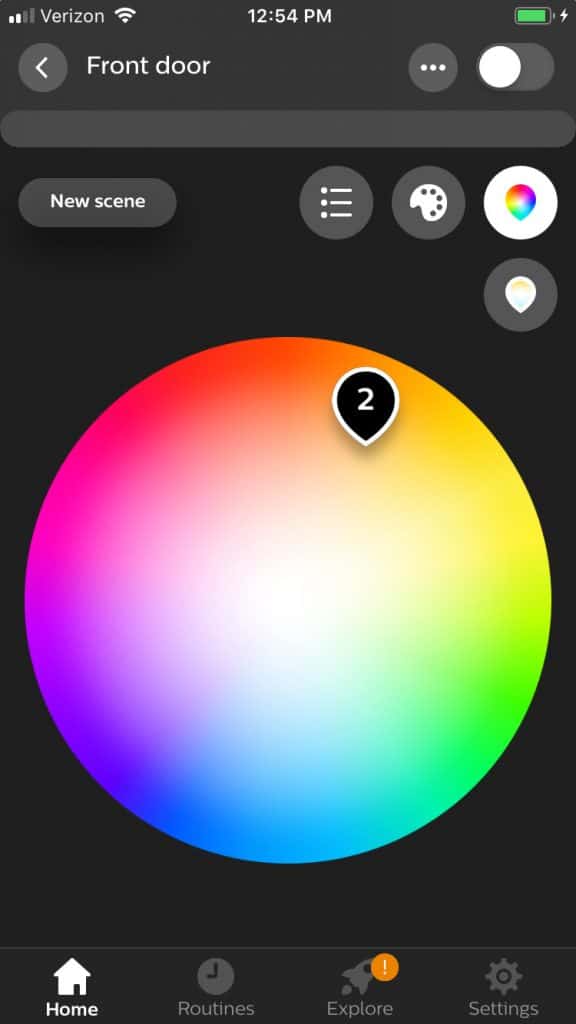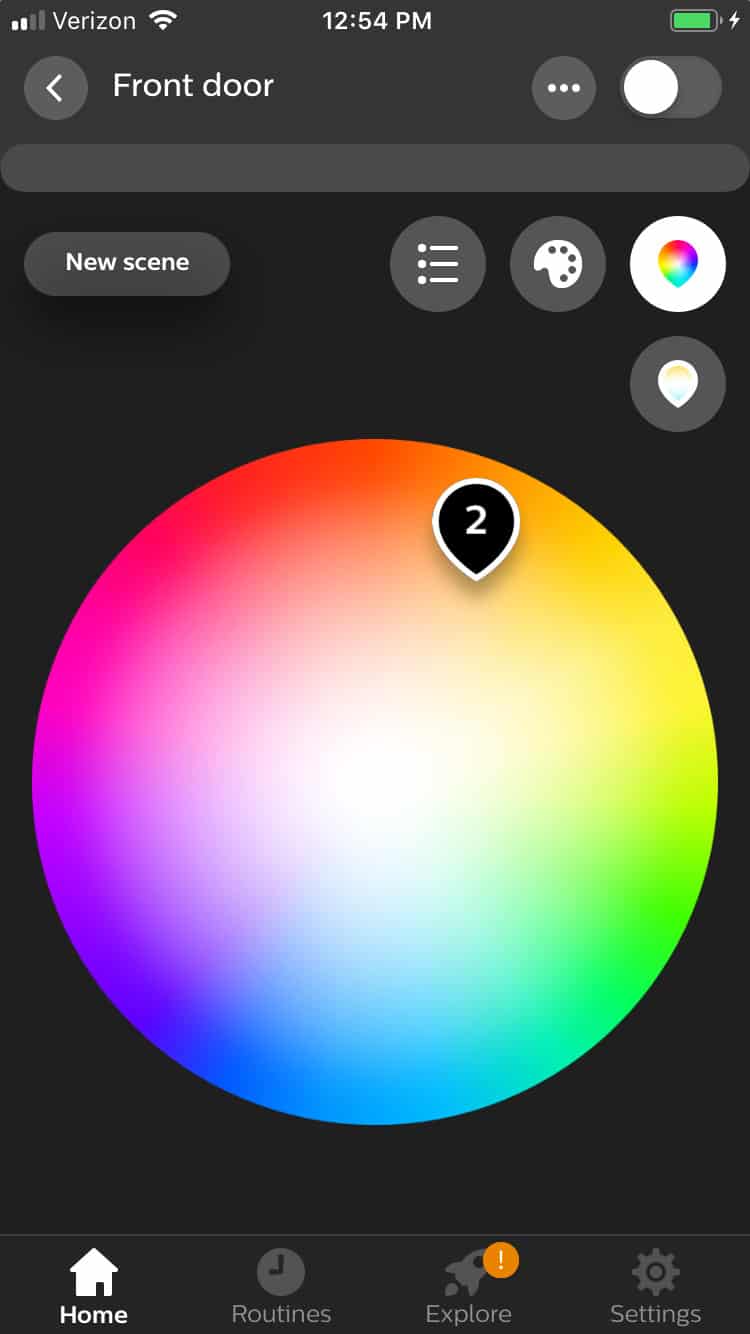 We installed the bulbs in our outdoor lights. There are 2 lights by the garage and 2 by the front door so this was perfect.
We set the bulbs up on a time so they cut on with sunset and off with sunrise. I have been impressed that the timing has been really good. You can set them to fade on or off, which could be really cool for an interior light if you were using it to wake up in the mornings.
One negative for these bulbs is that you have to keep the light switch flipped on for them to cut on. Not a huge deal, but it's easy to cut the light off without thinking or for guests to cut it off when visiting. We have used light switch guards in the past to remember not to cut certain switches off.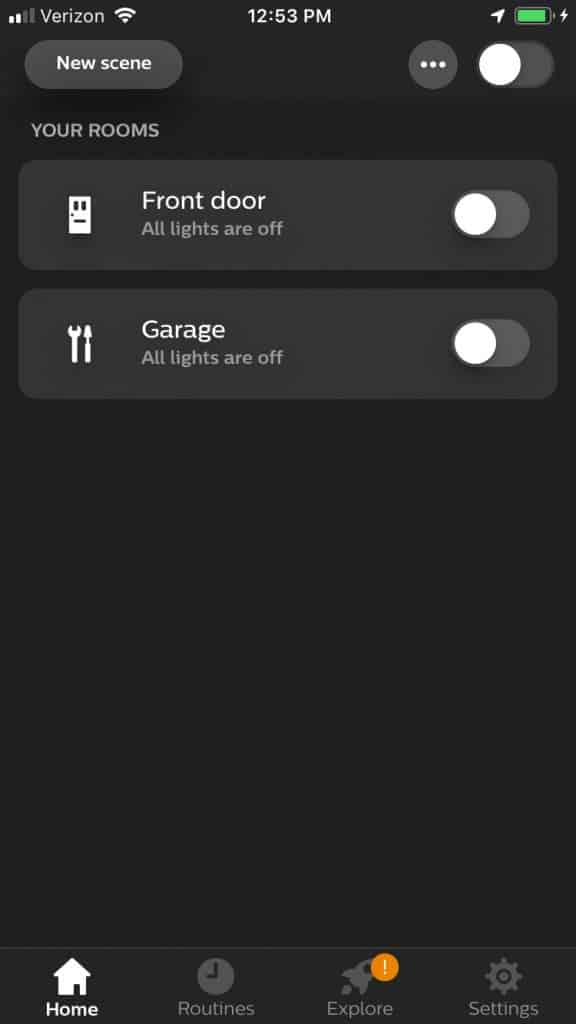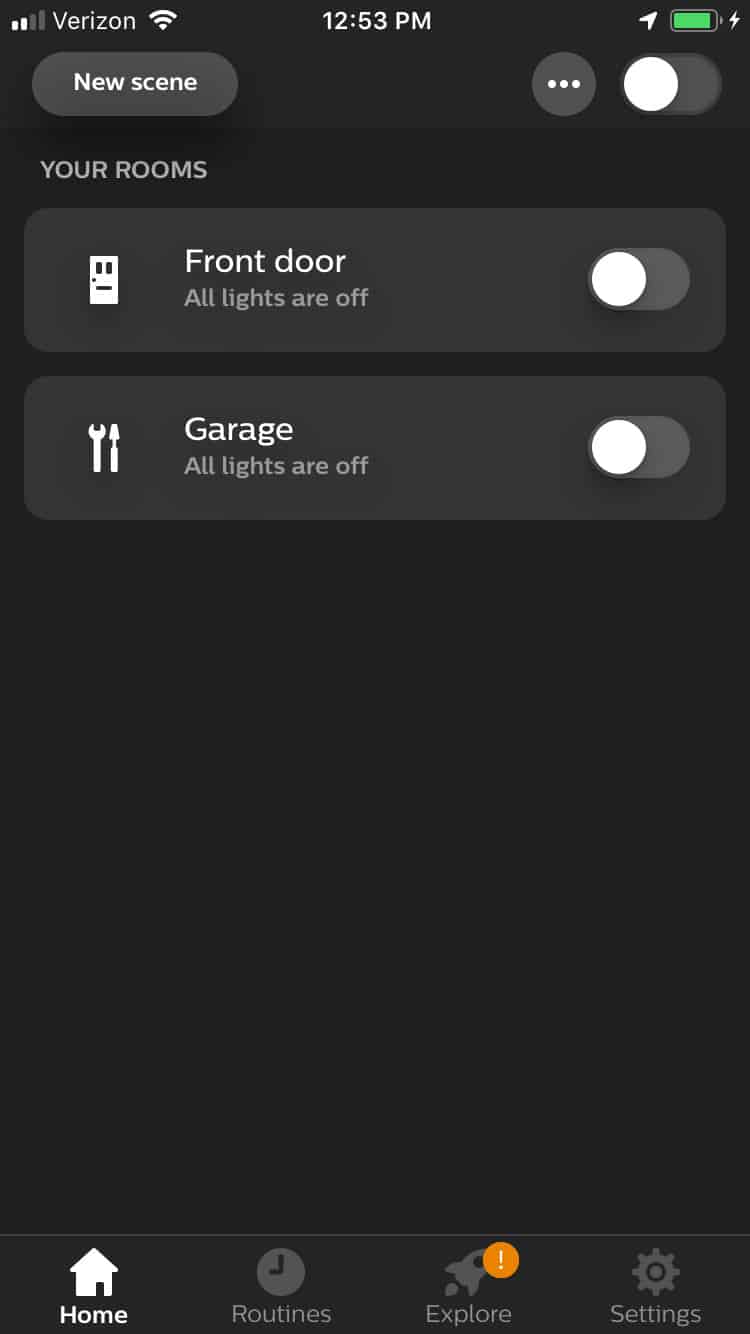 The Philips Hue App
The Philips Hue app is really simple to use. We basically "set it and forget it." But, you can go in and change a schedule or change the color of a bulb for a day easily.
Overall, the light bulbs are great. They work well on a timer and are perfect for outdoor lights in my opinion. However, the steep price tag makes them a luxurious "nice to have" and not a must have.
If you are interested in trying the Philips Hue bulbs, you can order them on Amazon!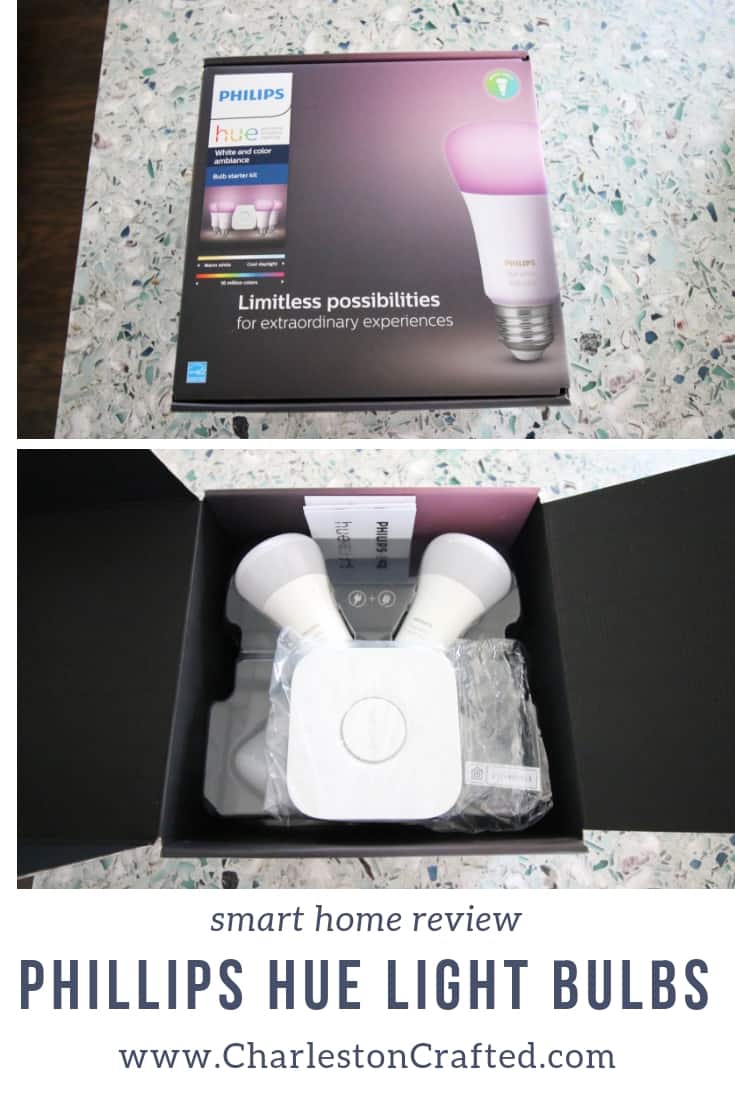 This post was not sponsored by Philips, but we did receive the light kit for free. All opinions are true and our own. Thanks for your support!