Hello everyone and happy Friday! It is Sean's birthday today and we are gearing up for a big backyard party this weekend! I have been so into the screened porch + back yard this spring and I know that a lot of you are trying to refresh your spaces as well. So, I thought that I would round up some awesome outdoor pillows that I have been crushing on lately! Outdoor fabric has really come a long way and can be really soft and nice.
Here are some of my favorites. Note: a lot of these are covers only, which is a budget friendly way to refresh pillows that you already have. Amazon is my favorite source for all pillow inserts – including outdoor ones!
Under $15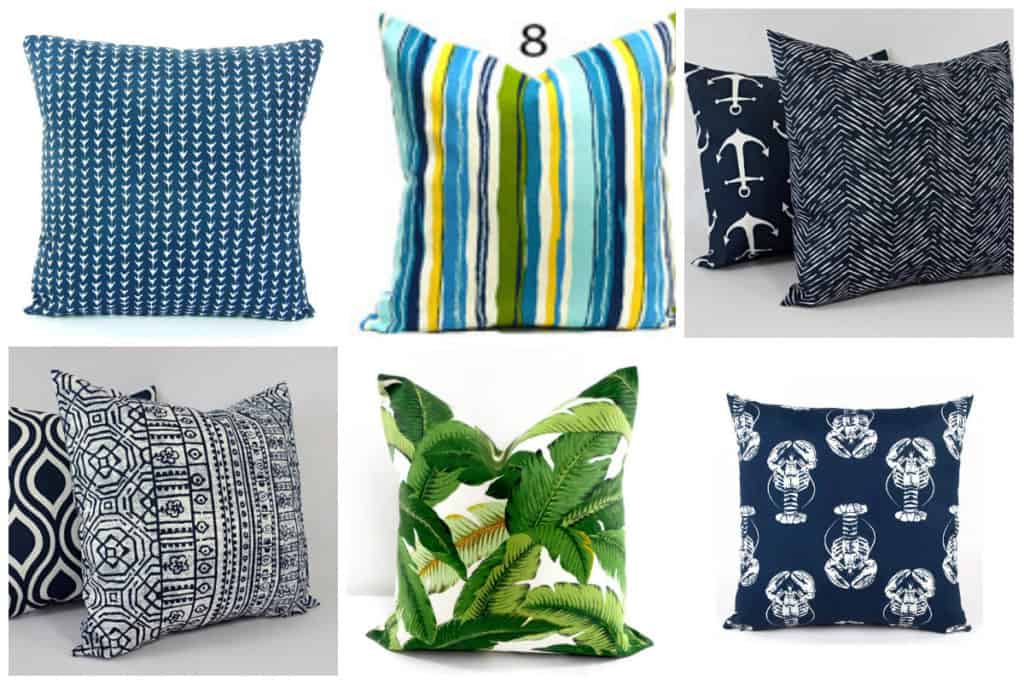 blue arrows / striped / chevron
Under $25
Under $50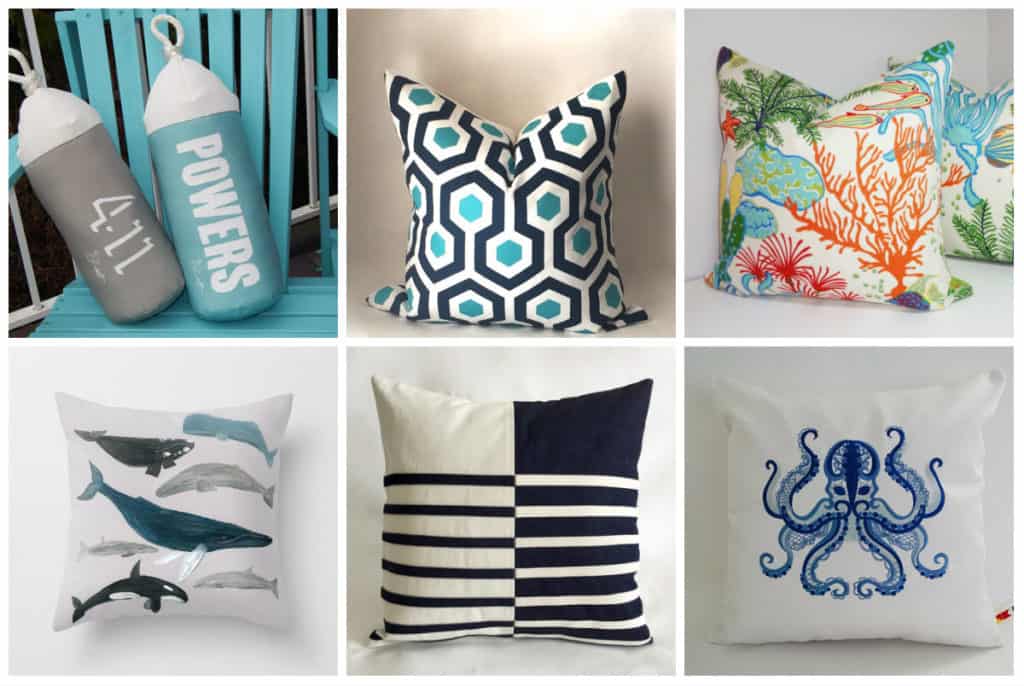 Also, do y'all leave your pillows/cushions outside or bring them in when not in use? We currently leave them out on the screened porch but not outside!
What are you loving for your yard lately?