This weekend we held the first party at our new house! We have been working very hard to get unpacked and organized and get some of our initial projects done on the house, so we were ready to show it off. We invited our friends and about 10 sets of neighbors that we've met and talked to since moving in. We ended up with about 20 people and it was an awesome mix of old and new friends!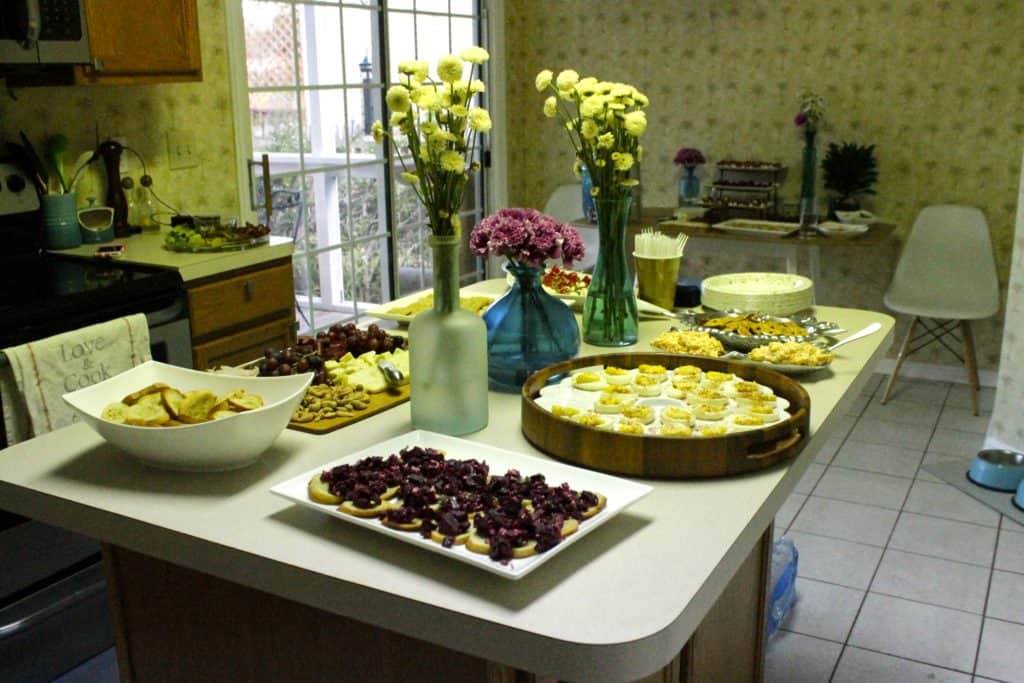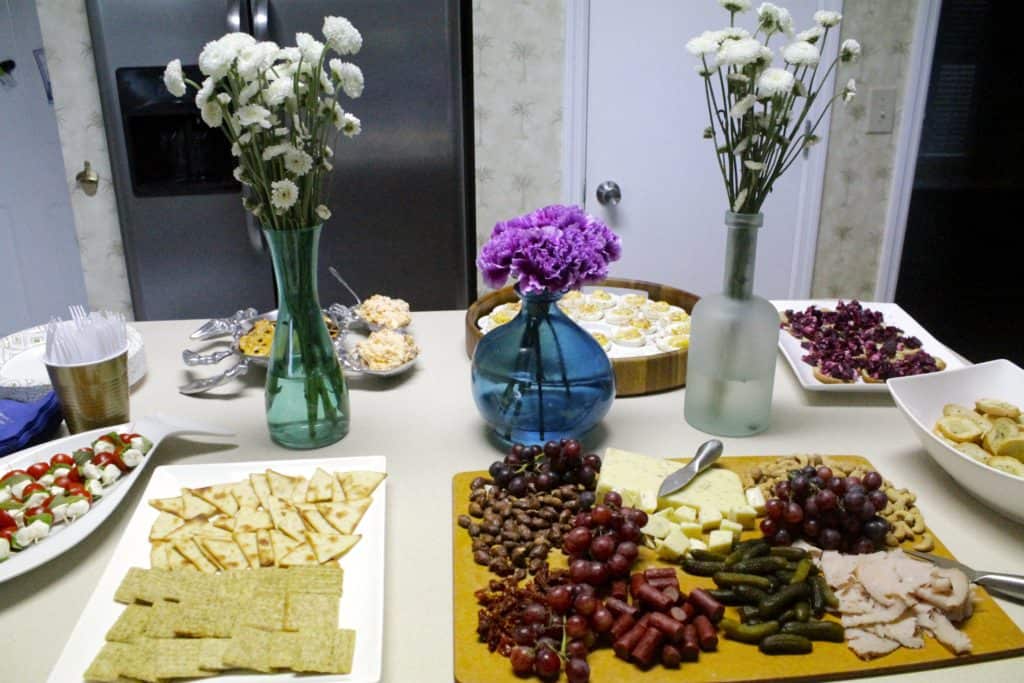 This was also the first time where we were able to use a bunch of our new serve ware that we got as wedding presents last year. We kept a few of our serving dishes, but a lot of them we had to take to our parents' houses because we didn't have the storage space to keep them at our condo. Since we've bought the house, Sean went to his dad's house to help him move and brought our stuff that was there back. Then my parents came to visit a couple weeks ago and brought all the stuff that was their house. Now that we have a house, they didn't want our stuff!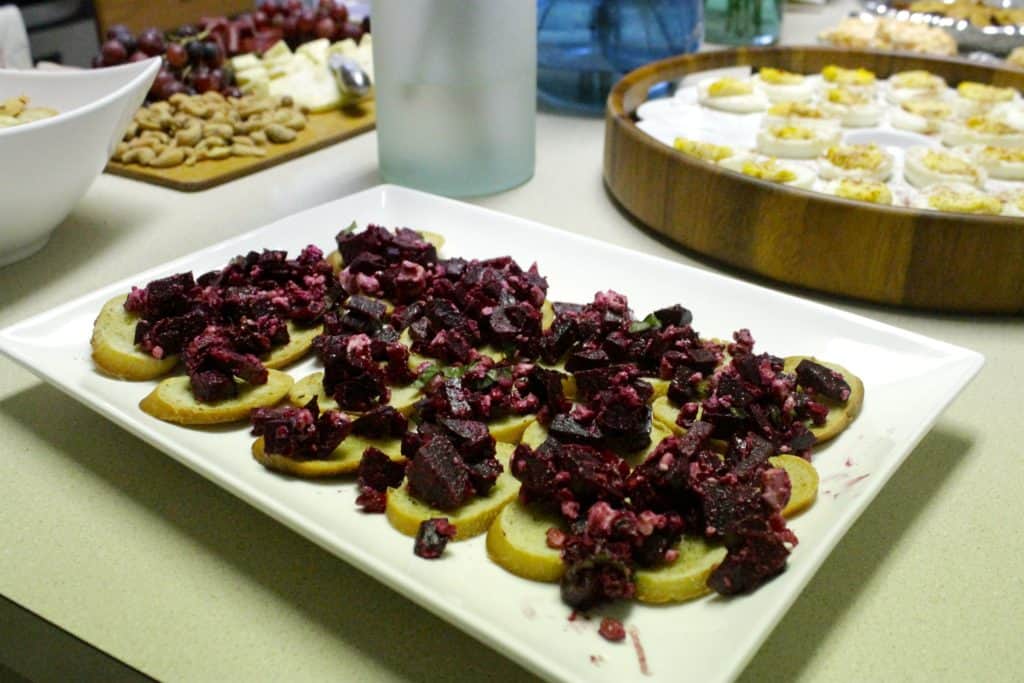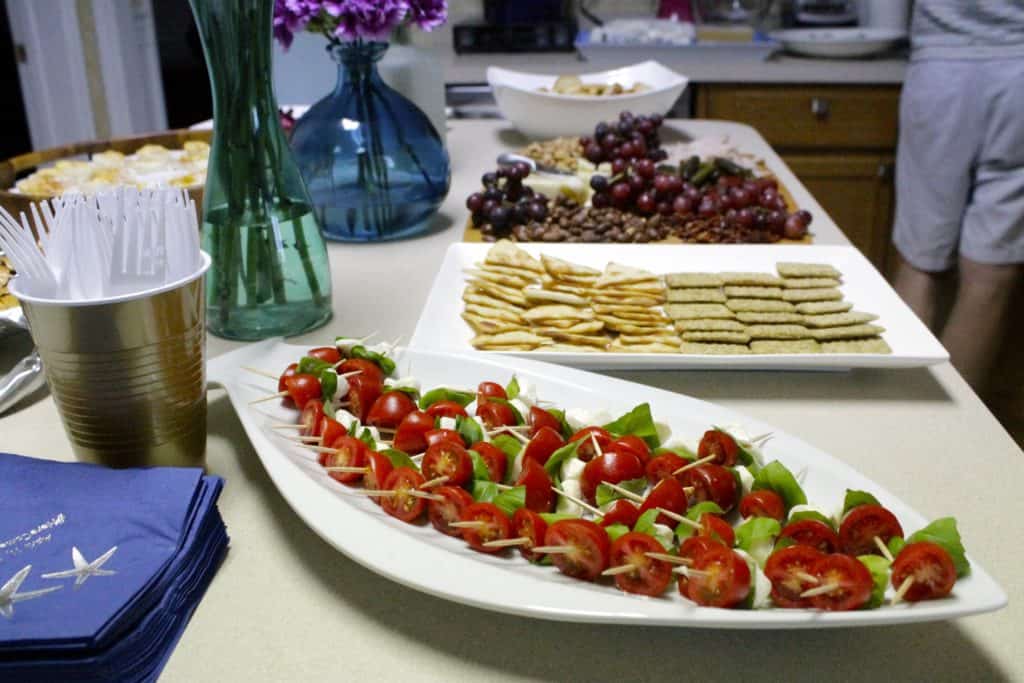 We made a bunch of appetizers, including beet bruschetta, caprese bites, Palmetto cheese (in our super cute "new" crab serving dish!), deviled eggs (in our "new" platter and tray), a BOMB charcuterie board, and more.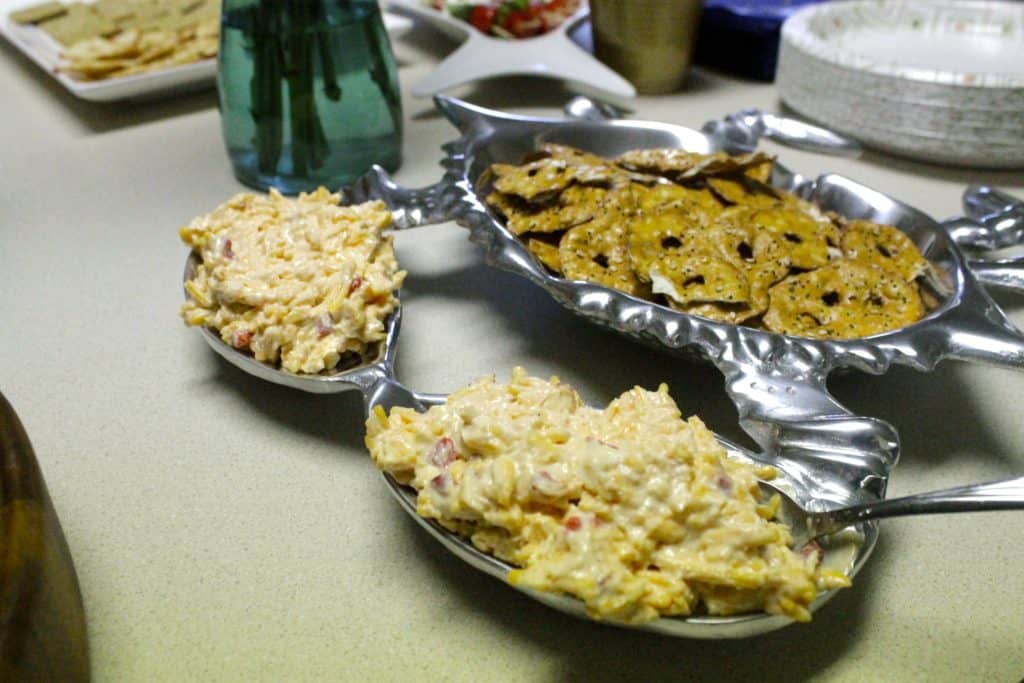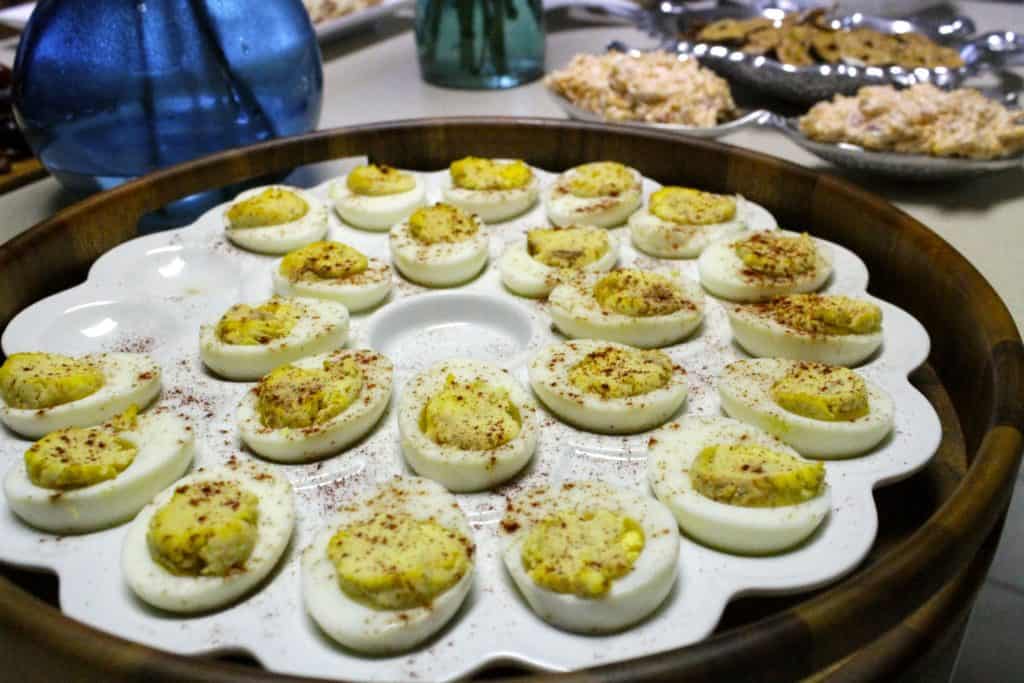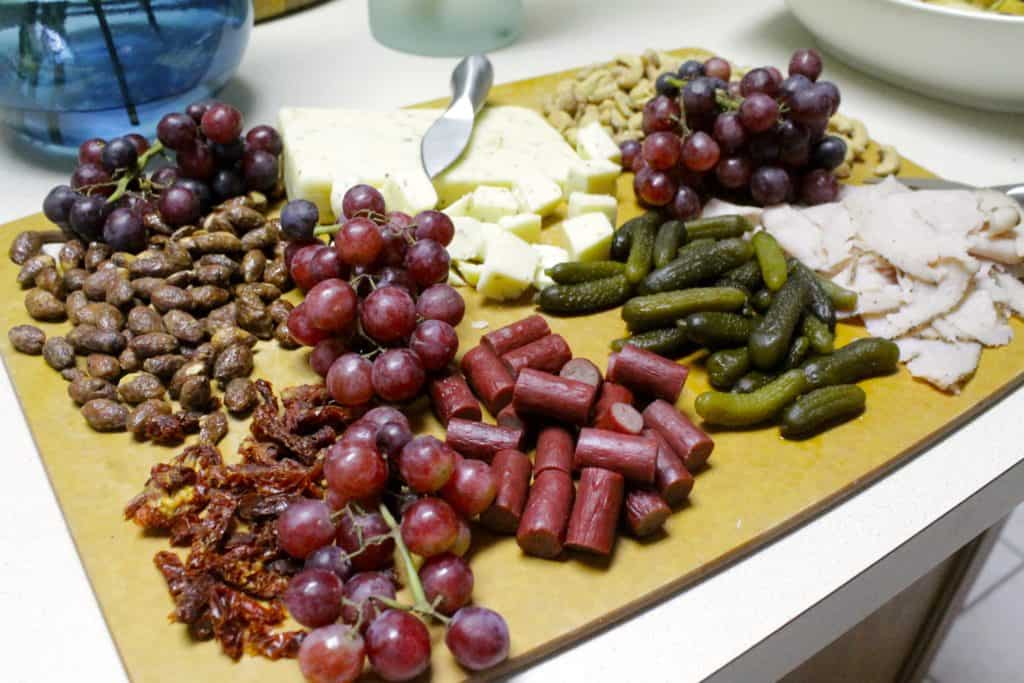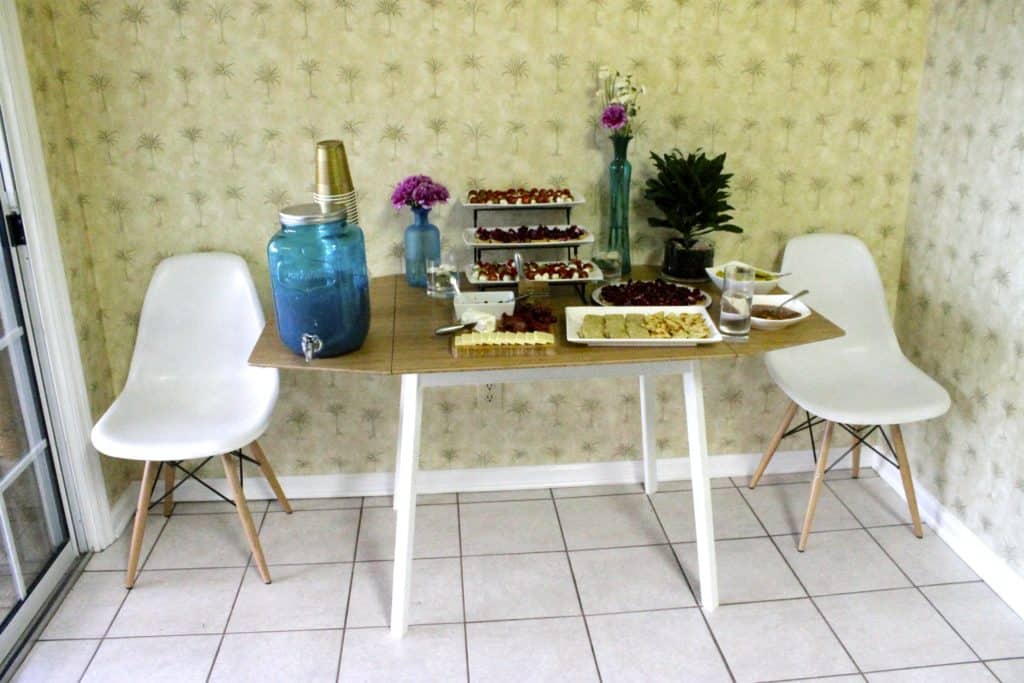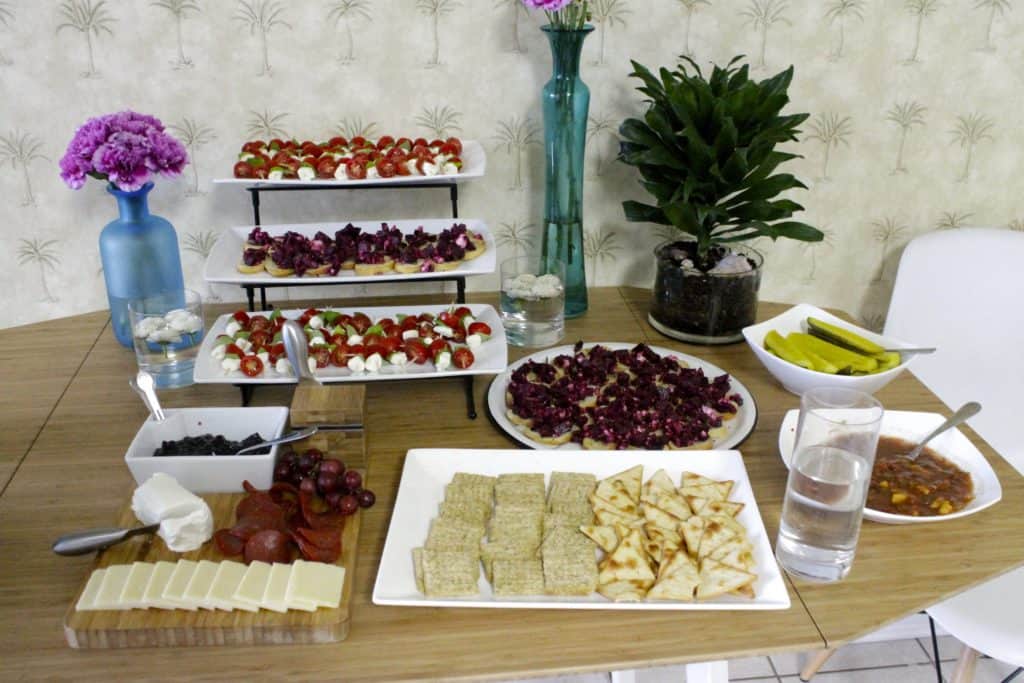 After it looked like pretty much everyone that was going to come was there, Sean fired up his new grill (which he has become obsessed with) and cooked burgers and hot dogs. They went great with our platter of toppings that we served in our multi-use cake dome!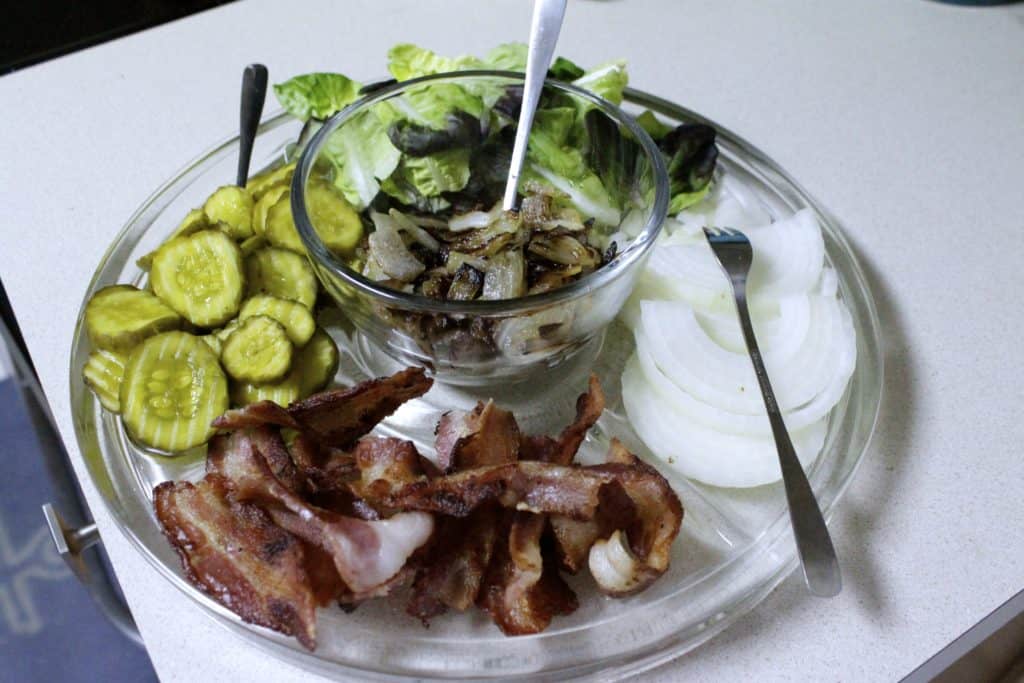 At the end of the night, we lit a fire in our fire pit and everyone enjoyed some s'more's by the lake. It was a beautiful night to be outside and everyone had a great time hanging out.
We had such a great time hosting our housewarming party and it turned out great. Lots of people were very sweet too and brought us bottles of wine or little presents that we weren't expecting and we couldn't thank them more. We can't wait to throw a bunch of parties as we keep making improvements to our house!