Today I wanted to pop in and chat with you about our newest venture – our Amazon shop! You might already know that we have an Etsy shop where I sell vintage home decor, but this is totally different. This Amazon shop features things that we have in our home and love and allows you to see them all in one place and buy them easily!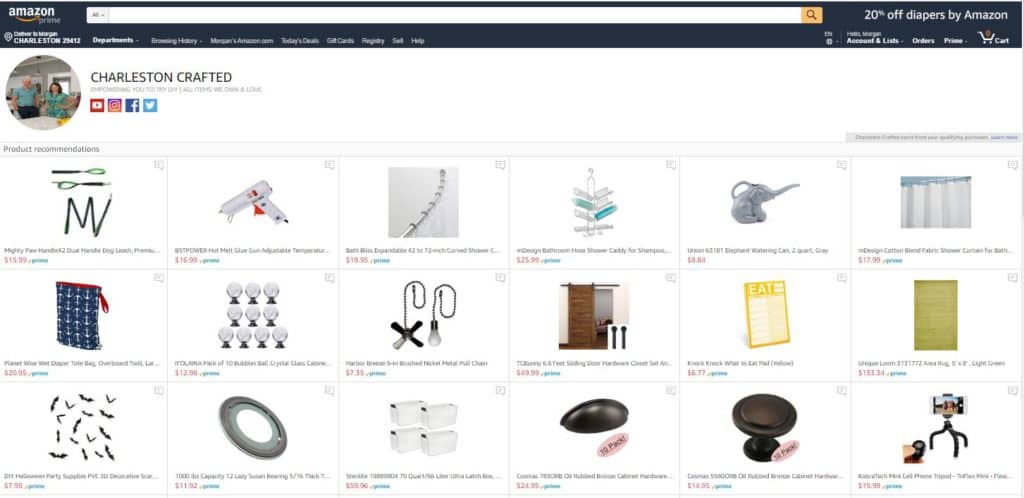 I've gotten a few questions about it, so I wanted to clear those up here!
We own & love every item in our shop. This isn't a list of things that inspire us or that we think might be good gifts or purchases. Everything on this list is tried and true – I literally made it by going through my Amazon order history!
Have questions about what we have in our house? This is a great way to find all of the things that you see in our posts in one place.
We receive a small percentage of any purchases made through our shop. This is at no additional cost to you and is considered an affiliate payment by Amazon. We have more information about that here. Thanks for your support!
You can access the shop at any time by clicking the SHOP button on the top bar on our home screen. Thanks for your support and I hope that y'all love this new feature!