2020 has been a wild ride. We are, for the first time, not hosting extended family for Christmas.
It's just us at home and we honestly decorated a bit less than we normally do, and didn't do too much extra this year.
But, I wanted to share a peek at our decorations to share that holiday spirit.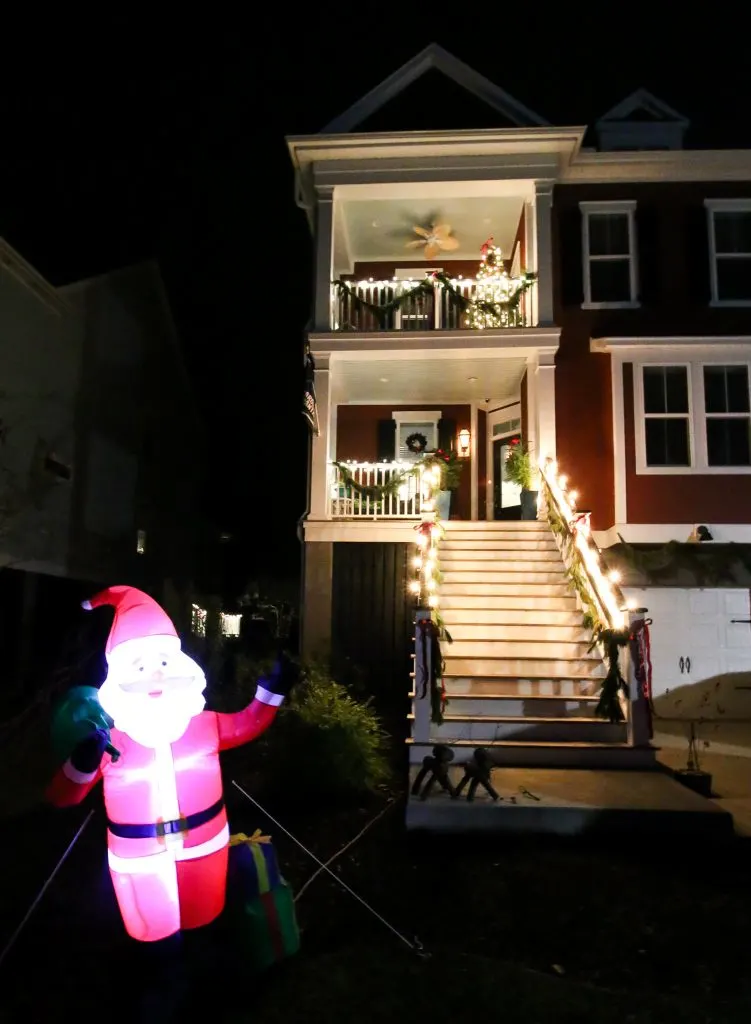 Front porch
Let's start with our porch and outdoor decor. One thing that we love about our new neighborhood is how almost every home decorates and really gets into holidays.
We love our stacked front porches – they really beg for garland!
This is actual fresh garland (from Costco). It took 3 strands to do both our porches.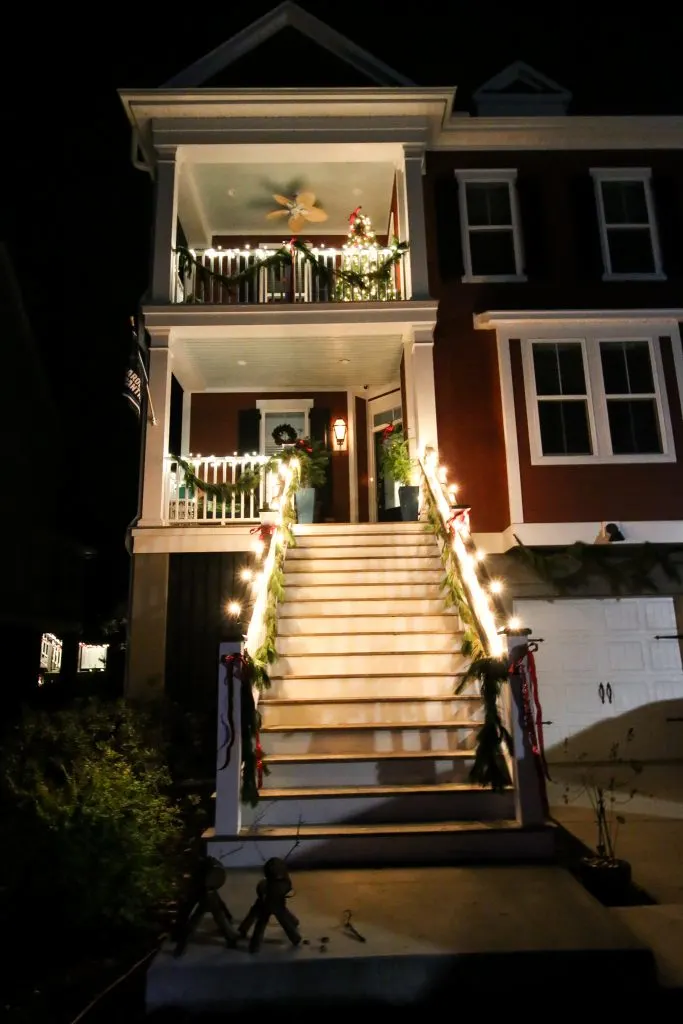 We attached the garland to the railing with white zip ties.
Sean wrapped all of the railings in white lights and I added red glittery bows, too.
We put our faux Christmas tree on the upper porch.
All of our decorations are on smart plugs that automatically cut on at sunset and off at 11pm. I am obsessed with these smart plugs!
The living room
We kept the interior decor pretty simple.
I had big plans for a colorful, themed tree this year. But, the stars just didn't align.
Instead, we let Luke decorate and honestly he got so excited and so into it I am glad that we did.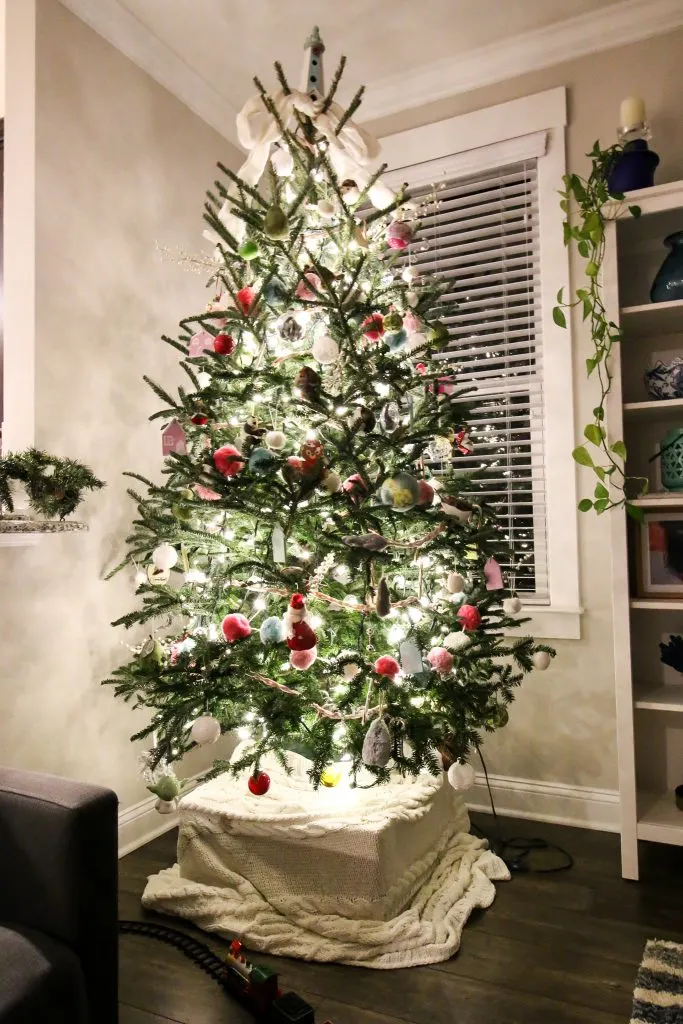 He used a mish mash of past ornaments, whatever he preferred. He was so proud!
We put our pastel wooden houses and matching wreath on the mantel. I love this set and am so glad I made it a few years back.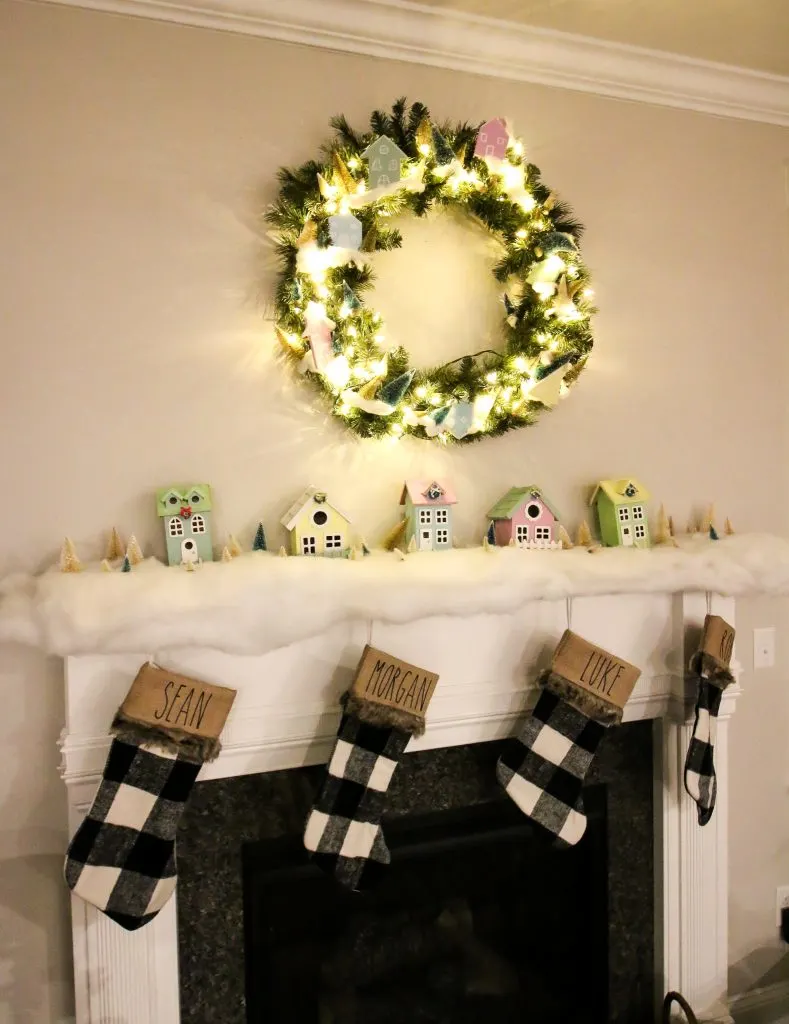 We added other decor like poinsettas and wooden tabletop trees to the live edge shelves over our couch.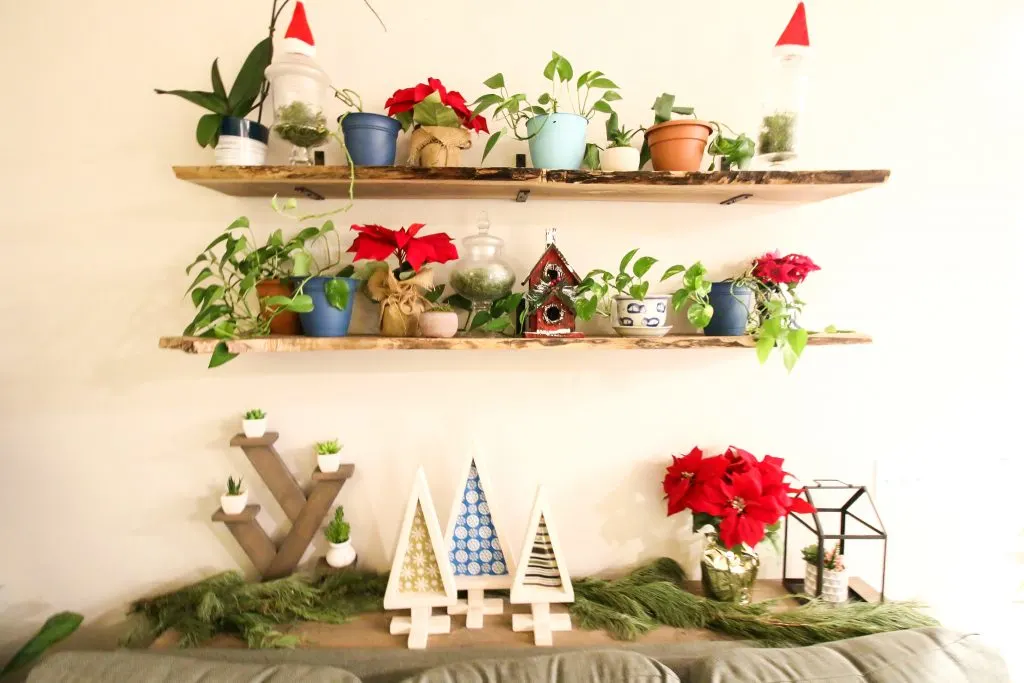 We kept our decor simple but sweet, and I am really glad that we did!
We're going to be off from posts for the rest of the year and will be enjoying the holidays. We can't wait to share new projects in the new year!
Facebook | Instagram | Pinterest | Twitter | YouTube