Trying to organize Christmas decorations? Here are my best tips for getting them under control!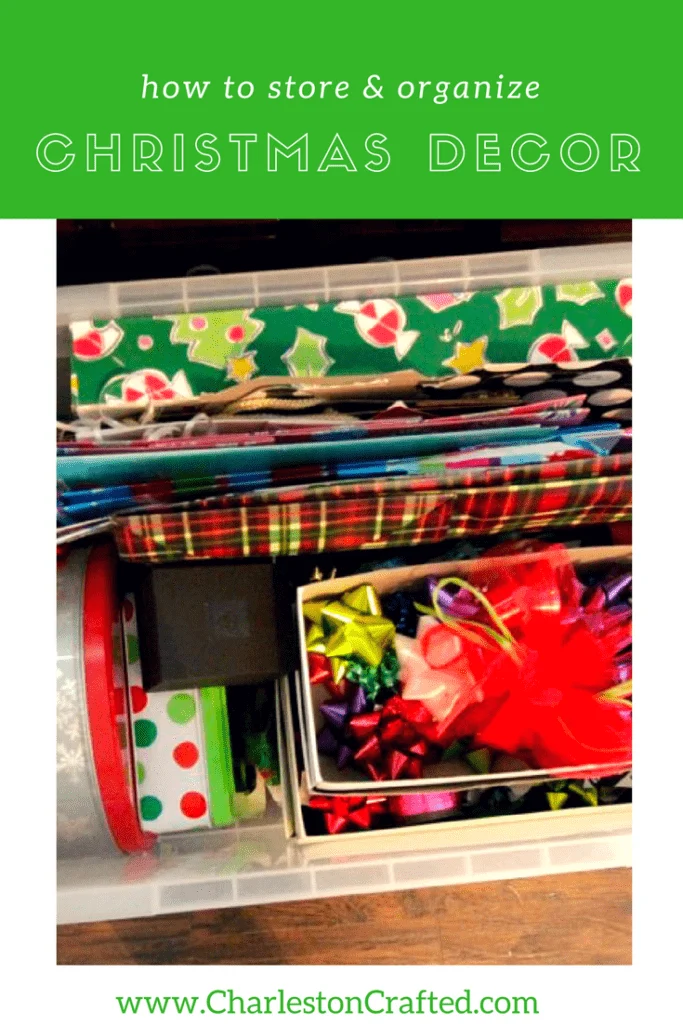 It's that time – time to take down all the Christmas decorations. I know that I love cleaning mine up quickly, but others keep theirs up well into January. After all, it was a lot of work putting them up! A big problem with Christmas decorations is storing them for the other eleven months of the year.
We are lucky enough to have a garage and an attic for storage space, but both are small so we have to be strategic with our storage. Sean will be sharing an attic update soon, but today I wanted to share how we organize and store our Christmas and holiday decor in the off season.
How to organize Christmas decorations
Use clear bins – Clear bins are my favorite for holiday storage. They enable you to quickly see whats inside but also stack nicely. Handles are a huge plus, especially if you will be carrying them into your attic or storage space!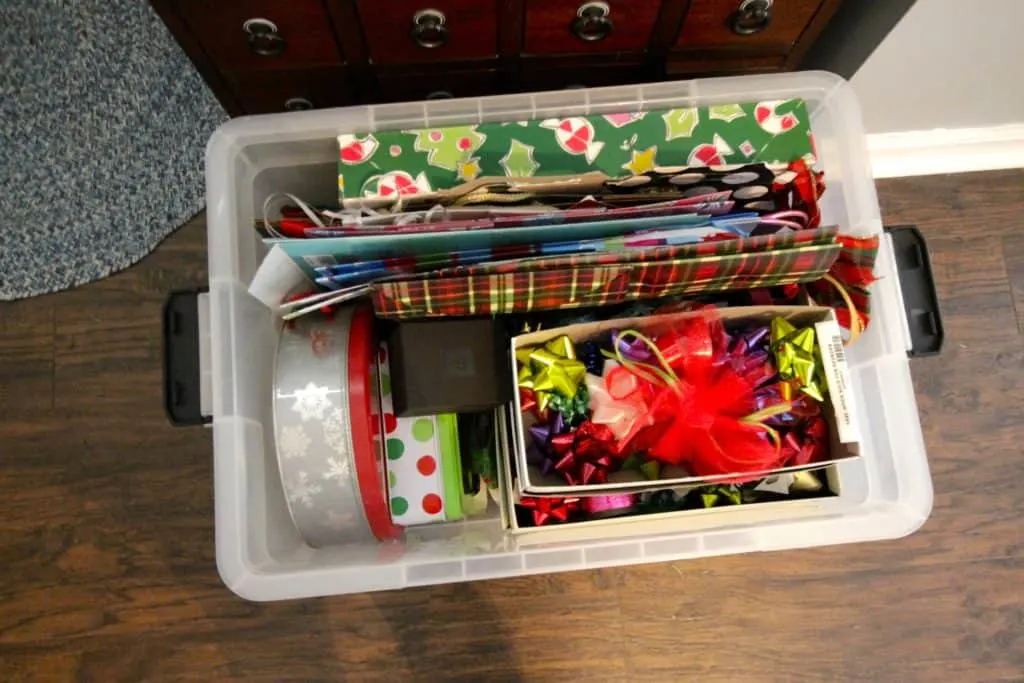 Organize by category – We have bins for outdoor lights, the blue tree, other ornaments, wreaths, and table top decor. Also, a separate bin for holiday gift wrap is golden! This makes unpacking everything so much easier each year. Keeping like items together also helps you to put things out – just carry each bin to the room where that type of item is displayed!
Keep your bins together if possible – if you have a ton of Christmas decor and a small home, it might be tempting to shove a box in the back of each closet. Try to keep everything together! It makes it easier to pack, unpack, and keeps you accountable to what you have. If you have too much stuff to do this, you probably have too much stuff!
Label, label, label – of course, there's no need to have a bunch of bins if you don't label them! You don't need a vinyl cutting machine, just tape on a sheet from a notepad with the contents listed on the side. Labeling now will save you a lot of time when you are looking for something later.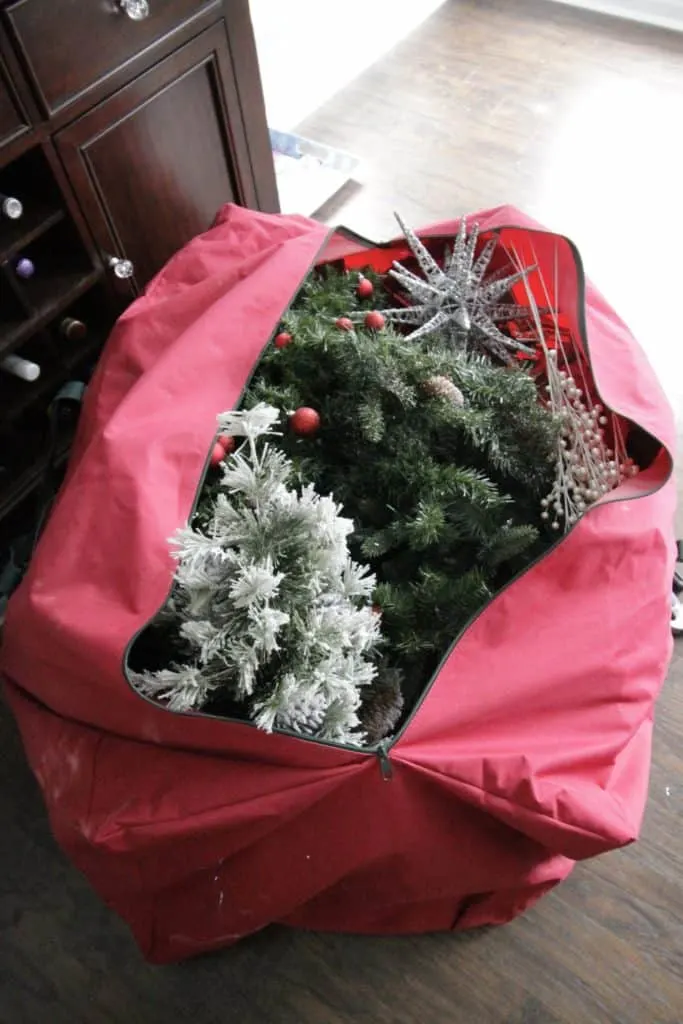 How cool is this Christmas tree bag?!?
Take everything out every year – I know that this sounds like an extra step, but it is so important! Empty every bin. You might find trash or things you don't need or want or even see it as an opportunity to rearrange an old system that isn't working. With that being said…
Don't keep it if you don't love it – don't hang on to something just because it was a gift or you paid a lot for it or you've had it forever. If you don't love it, why put it up, take it down, and store it. Your time and space is too valuable for things that you don't love!
A side note – if you want to try to resell Christmas decor on Facebook Marketplace for example, you will have much more luck selling it in November than in January! Keep that in mind. As you are putting out decor, if you don't love it, sell it then!
How do you store your Christmas decor?
Want to organize more of your life? my favorite organization toolsHere are !