So I have a slight rope addiction. Blame it on my proximity to the beach. I mean, have you seen my side table lamp, the set of spiral coasters, or the chandelier? Of course, I can't stop there.
I've been wanting a rope vase for a while now. I've planned to cover one of my tall glass vases from the thrift store, but recently I've noticed that I don't have any small "bud" vases. So, I decided to kill two birds with one stone.
Here are 44 easy DIY vase ideas!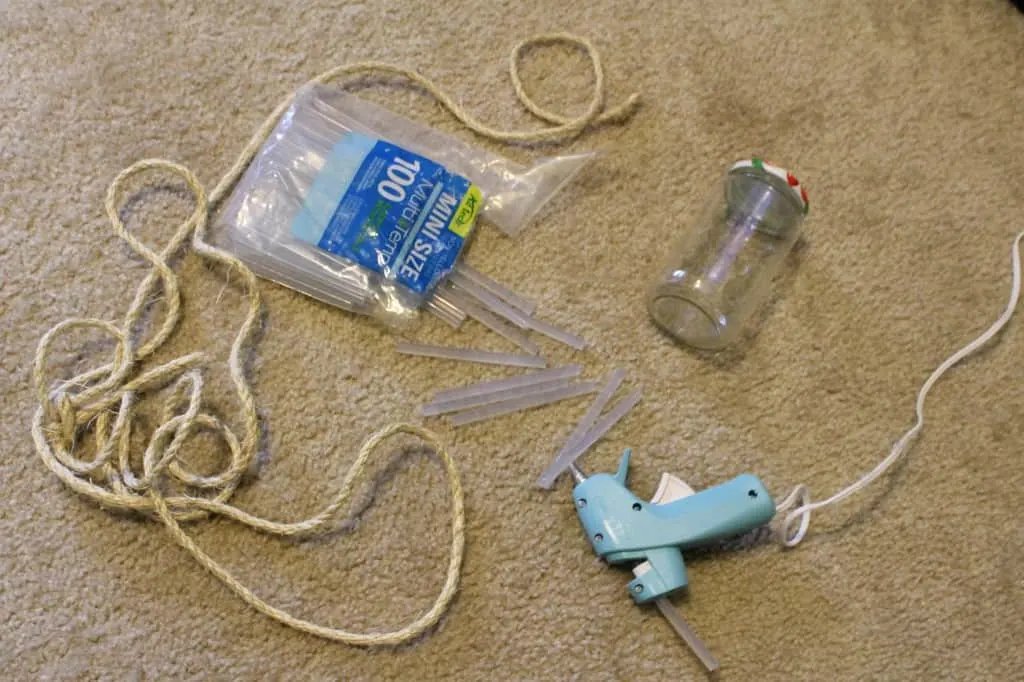 So, I started with this old jelly jar. I've hoarded it for a while, but I've got multiple jars this size, so I decided that I could live without one.
I also decided to use sisal rope (like on this lamp) instead of the white nylon I use sometimes (like on the chandelier.) I think that the sisal has a bit more of a natural rustic look, and I was digging that to contrast pretty flowers.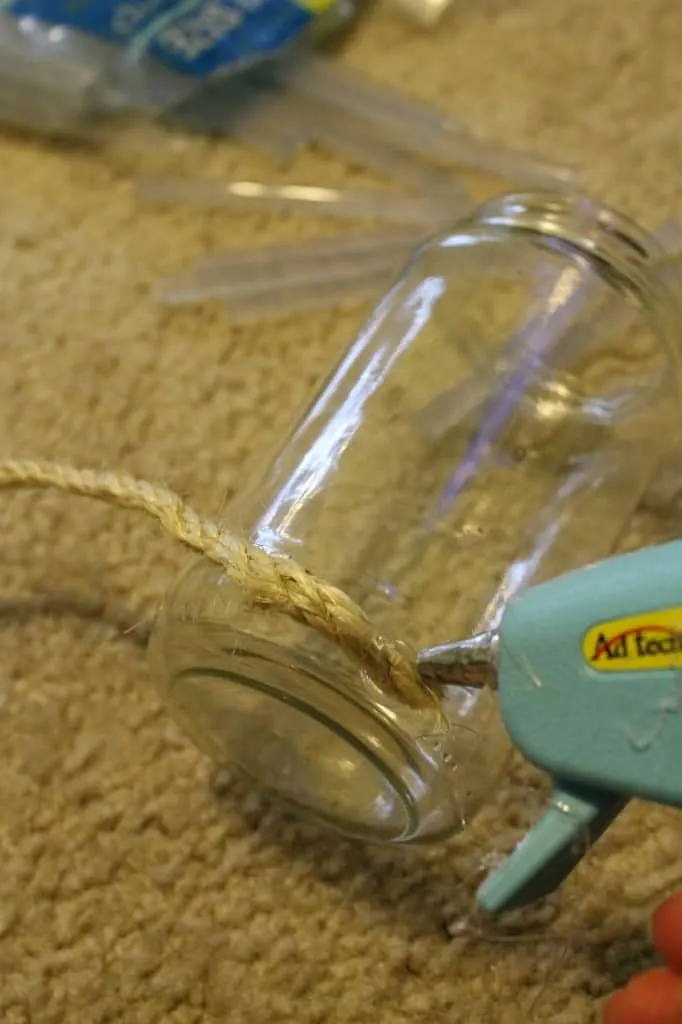 I attached the rope using simple dots of hot glue. I didn't want to use too much glue- that leads to strings! So, i tried to get a big fat clean dot every 1/4 of a rotation of the jar.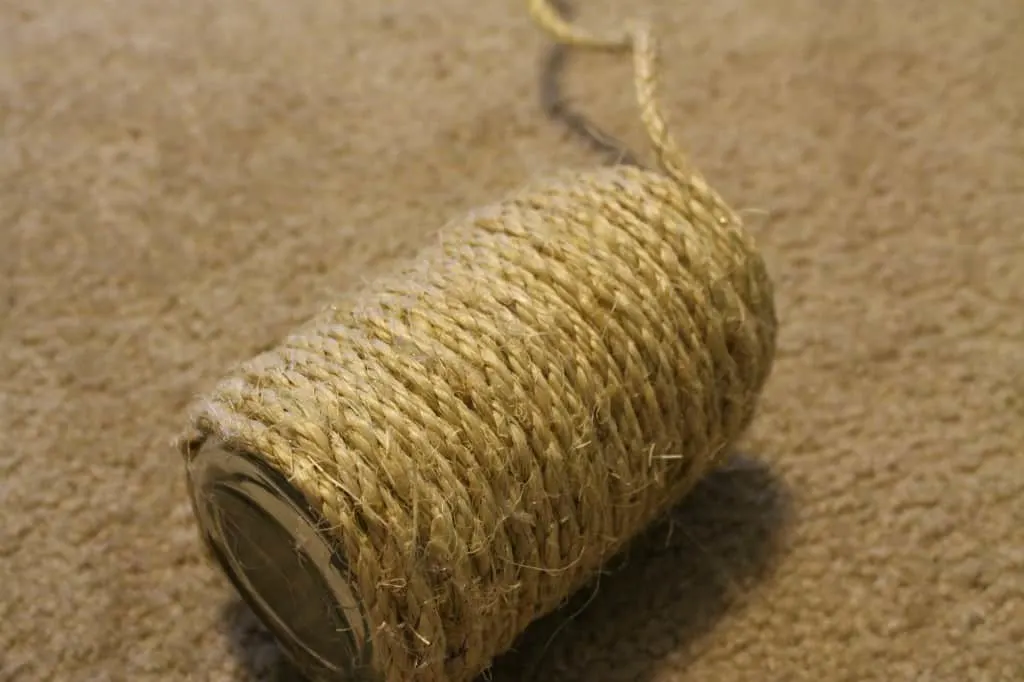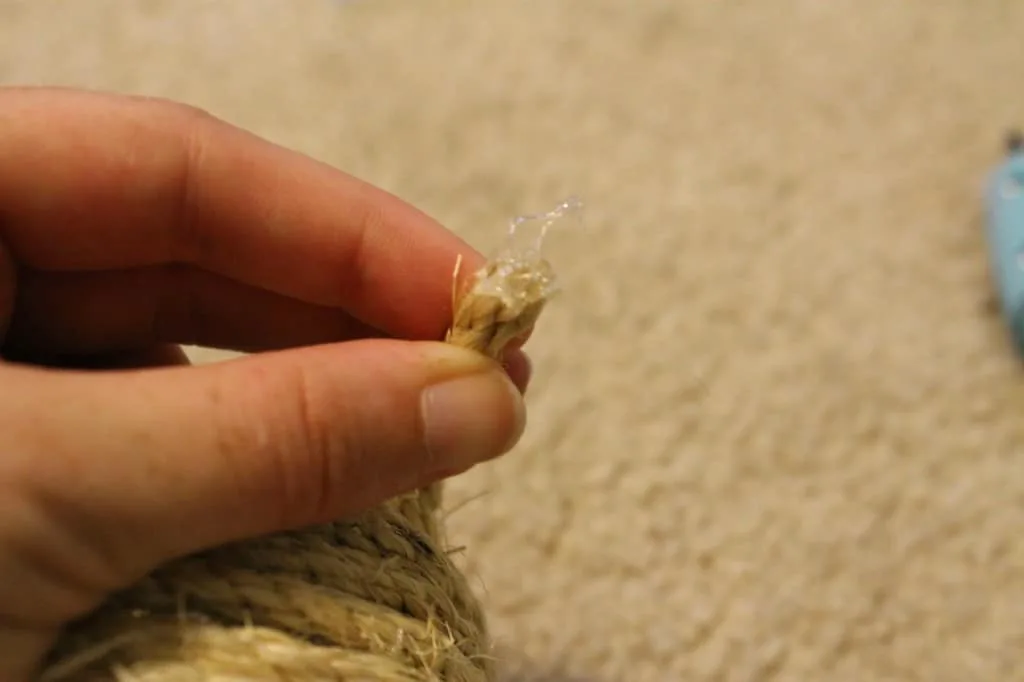 In just five minutes, we were in business! I took the rope all the way to the top of the jar for one, solid look.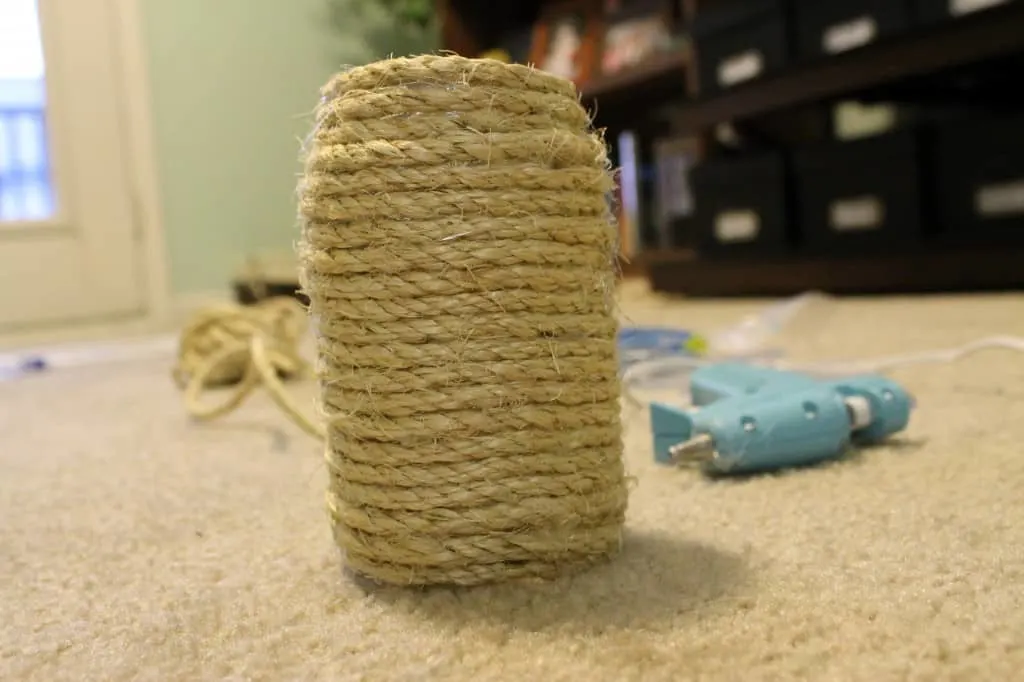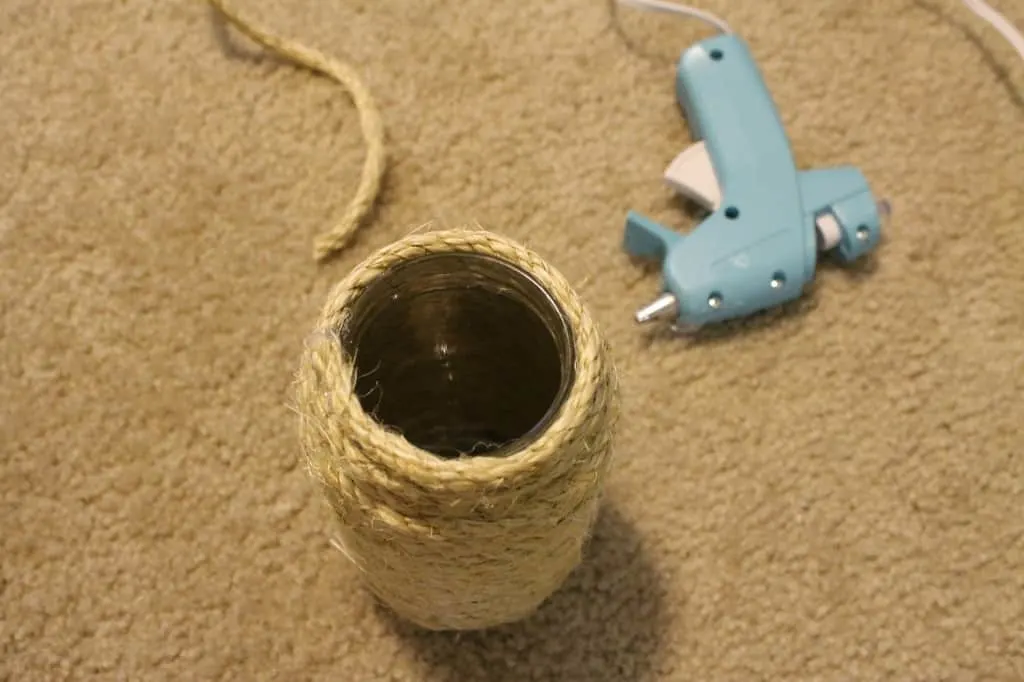 Finally, as I like to do with sisal, I gave the vase a little haircut. I like some rustic stringiness to the rope, but not too much.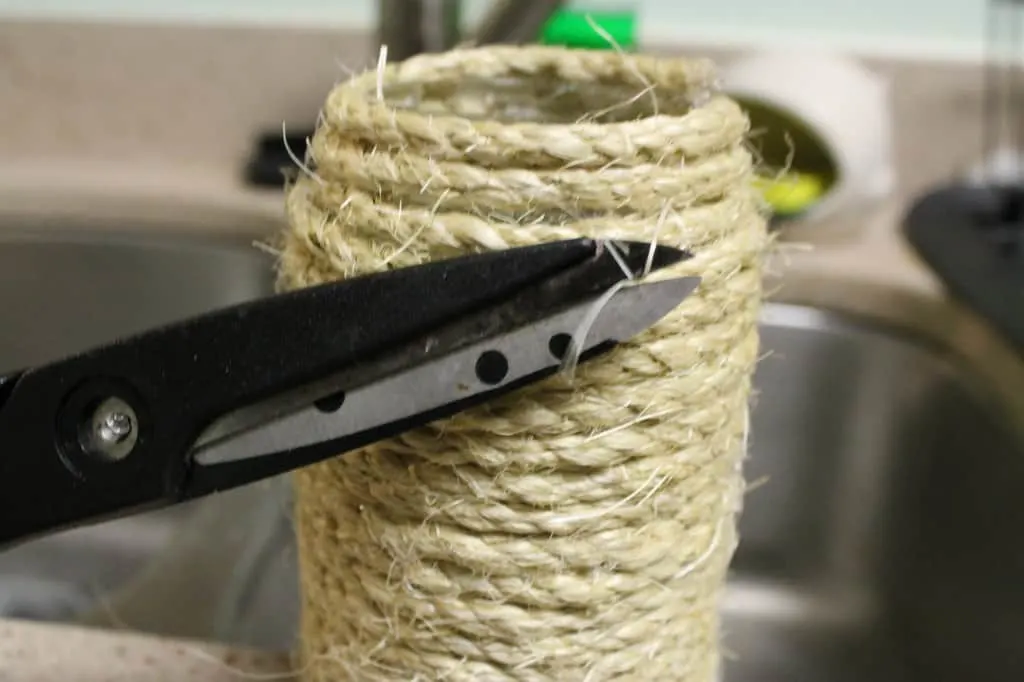 I love it! This project cost me $0 and took less than ten minutes, and I could not be happier!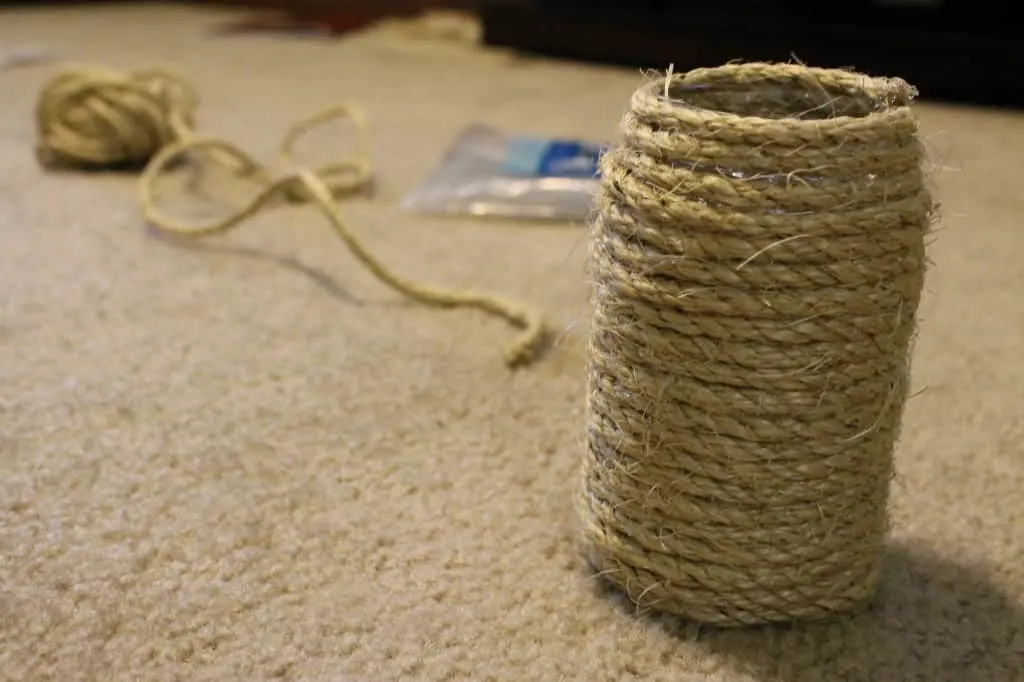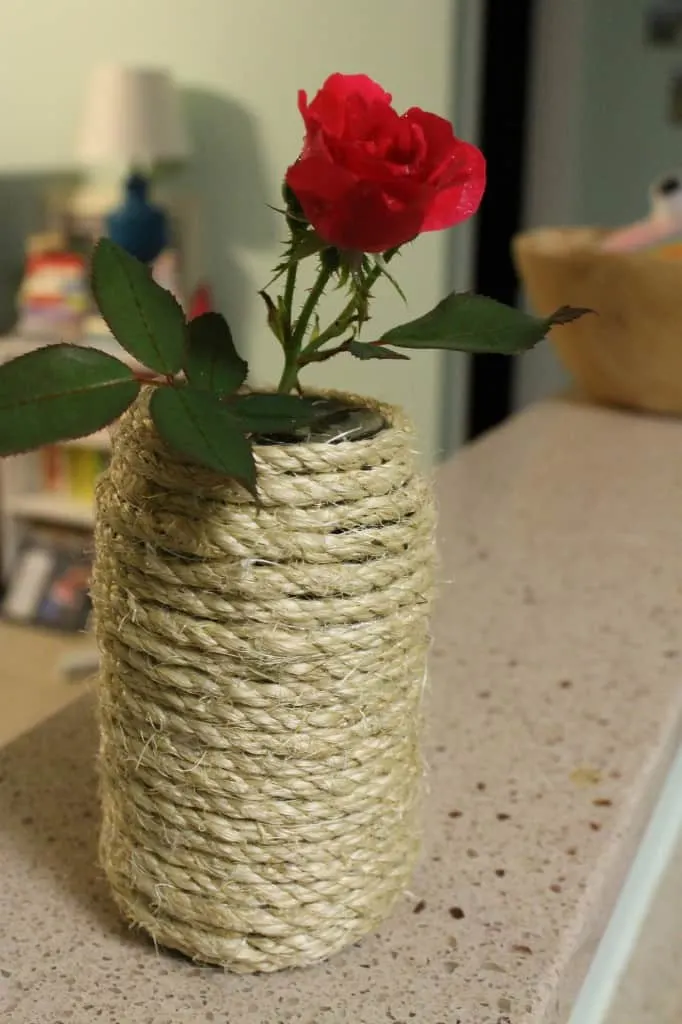 I think I'll take a pause from rope… for a while! What's your obsession?