Lately, I have been seeing olive green everywhere. I love a good neutral olive piece of clothing, but I use no olive green in my home. Since I figured that some of you might be the same, I wanted to round up some of my favorite olive green home decor for you today!
Olive Green Home Decor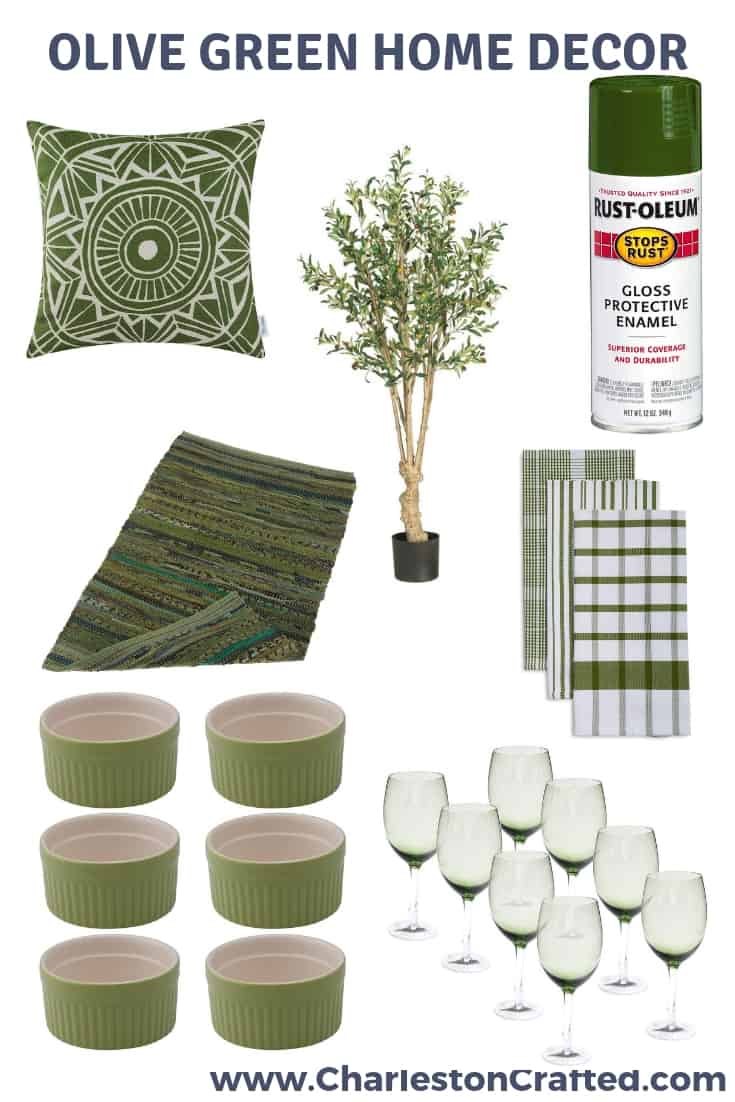 Throw pillow – Of course, a throw pillow is an easy, non-permanent way to bring in a pop of a new color. I really love this geometric style pillow and think that the pattern could be both playful and modern.
Faux greenery – take the olive trend literally with a real or faux olive tree. I love the delicate leaves! Not up for quite the commitment? There's also faux olive branches for accenting a vase!
Spray paint – if you are a thrifter like I am, or just want to revitalize something that you already have, pick up a can of olive green spray paint and let the transformations begin!
Rug or mat – swapping out a rug can make a huge change in a room! I recommend starting with something small like this mat to get a taste of the new color in your home.
Hand towels – it is easy to change the feel of a kitchen or bathroom by swapping out the hand towels. I love the plaid patterns in these olive green beauties!
Ramekins – sure, they're designed for desserts, but they also make adorable little bowls. Did you get on the open shelving trend? These are the perfect pop for there!
Glasses – olive green makes a gorgeous tone in glass. I love the look of these wine glasses and think that they would be gorgeous for everyday use or dinner parties!
Do you have any olive green in your home?
This post contains affiliate links which means that if you click through and make a purchase, we receive a small percentage of the sale. Thanks for your support!