We're crazy about openness in our house right now. We've had walls taken down, turned two medicine cabinets into open shelving, turned a cabinet into open shelving on the end of our island, and now we've added some decor-holding open shelving on the end of our kitchen upper cabinets!
You may have seen us live on Facebook when we did this project, but here's the final product. When we extended the lower cabinets on the wall with this DIY tilt-out trash can, the cabinets no longer lined up. We needed something to make the upper cabinets look more complete. We settle on adding some open shelving to display decor.
Click here to pin this project to your Pinterest board!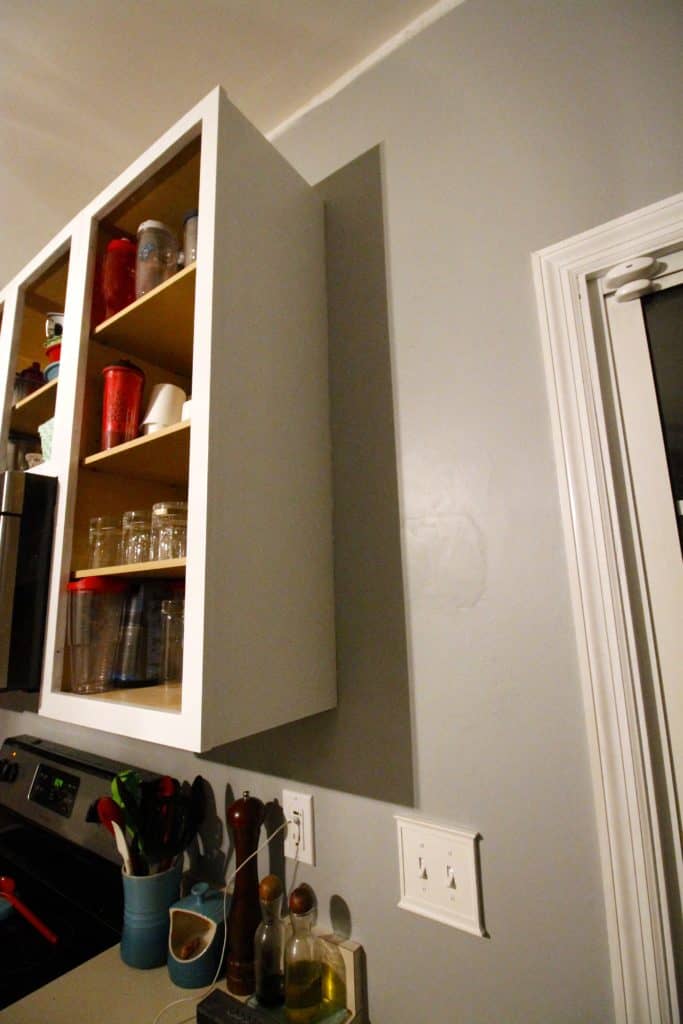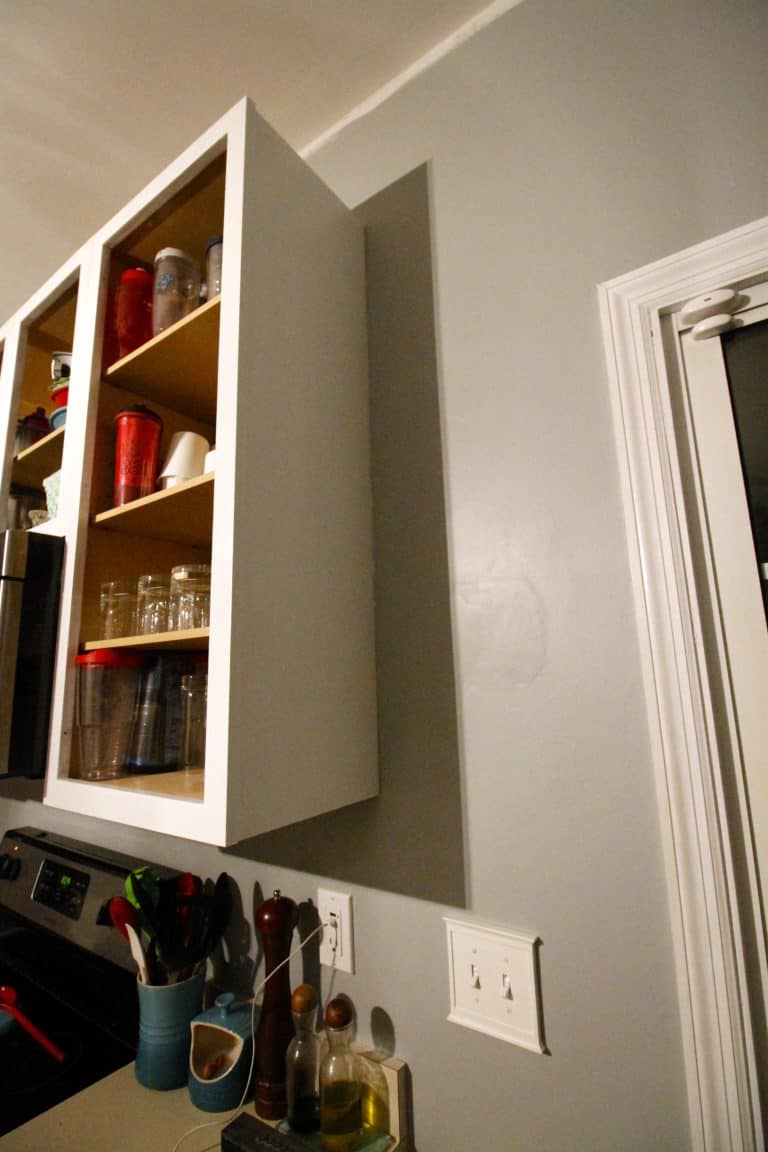 We thought at first that we would get a round, flat piece of wood and cut it into quarters to attach to the wall. After going to Lowe's and seeing how much that cost, plus what we would need to bracket it and the labor time it was going to take us to cut, paint and hang those, we walked around a bit more until we found these for only $10 each and said #worthit.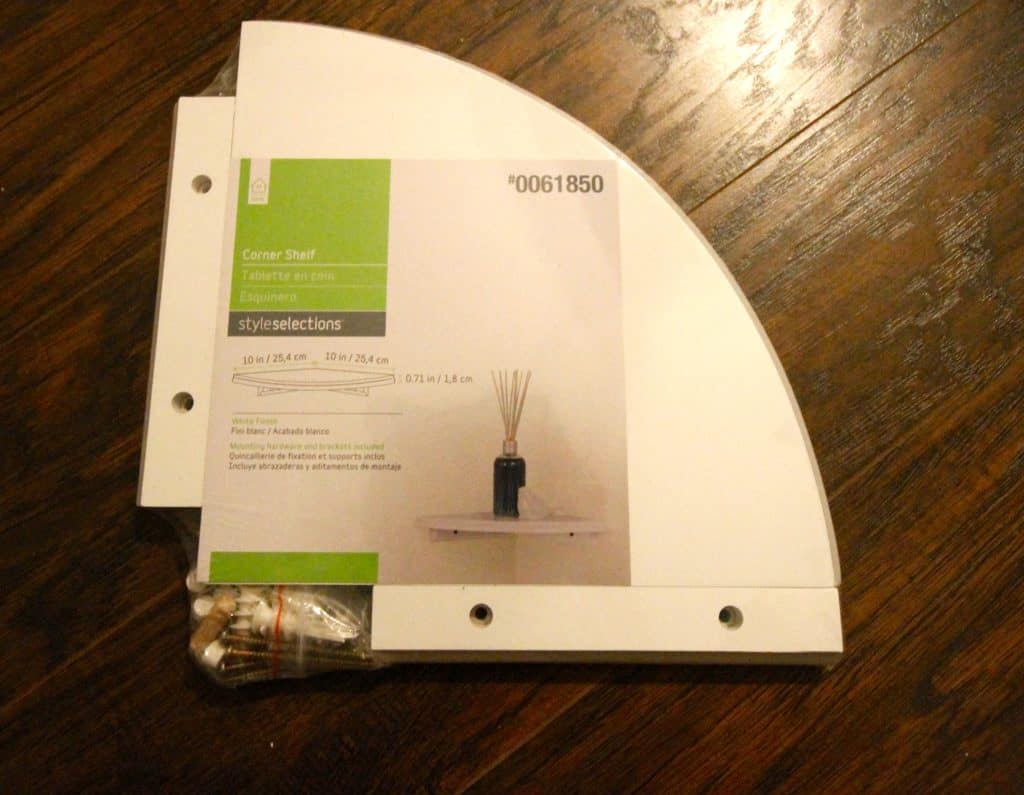 These corner shelves are super easy to install. You use the hardware they come with to attach two brackets level to the two sides of the corner and then attach the shelf with the dowels it comes with. Each one takes about five minutes to install.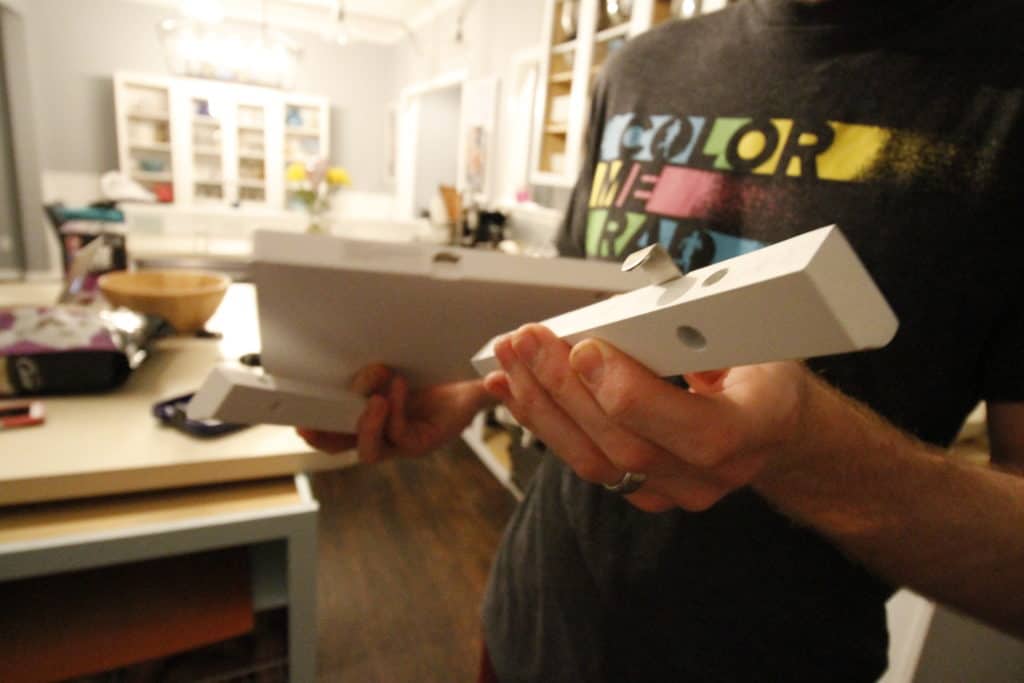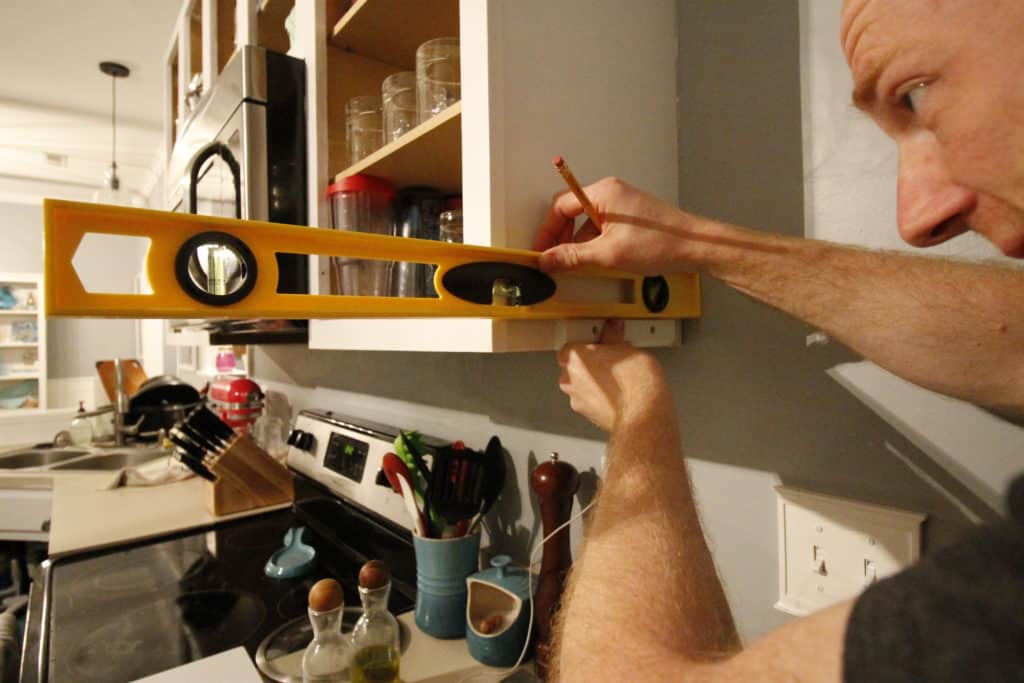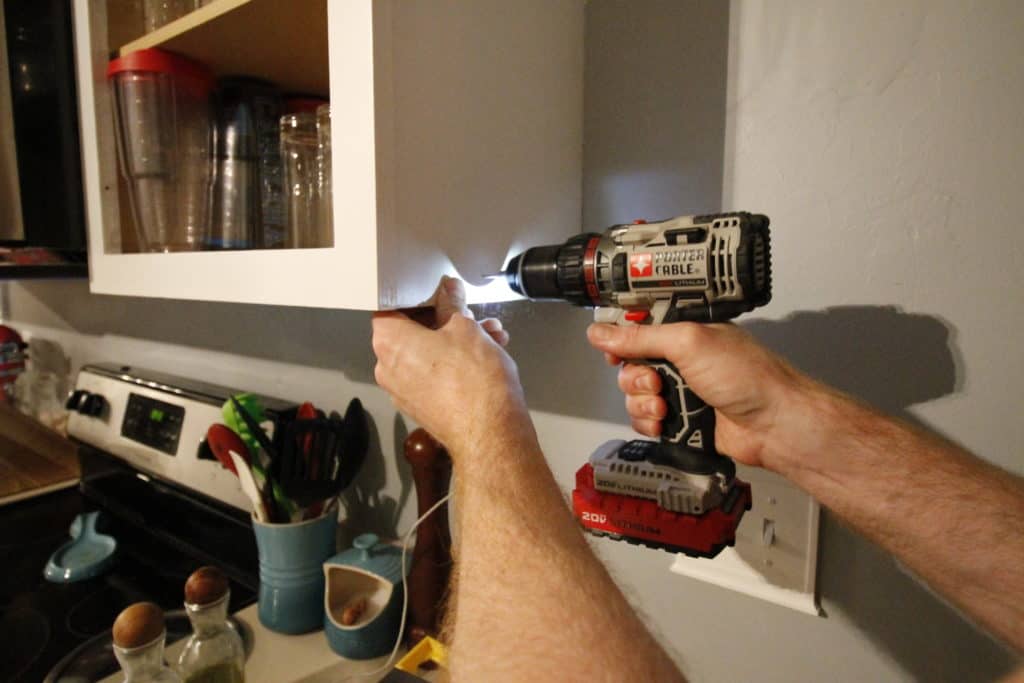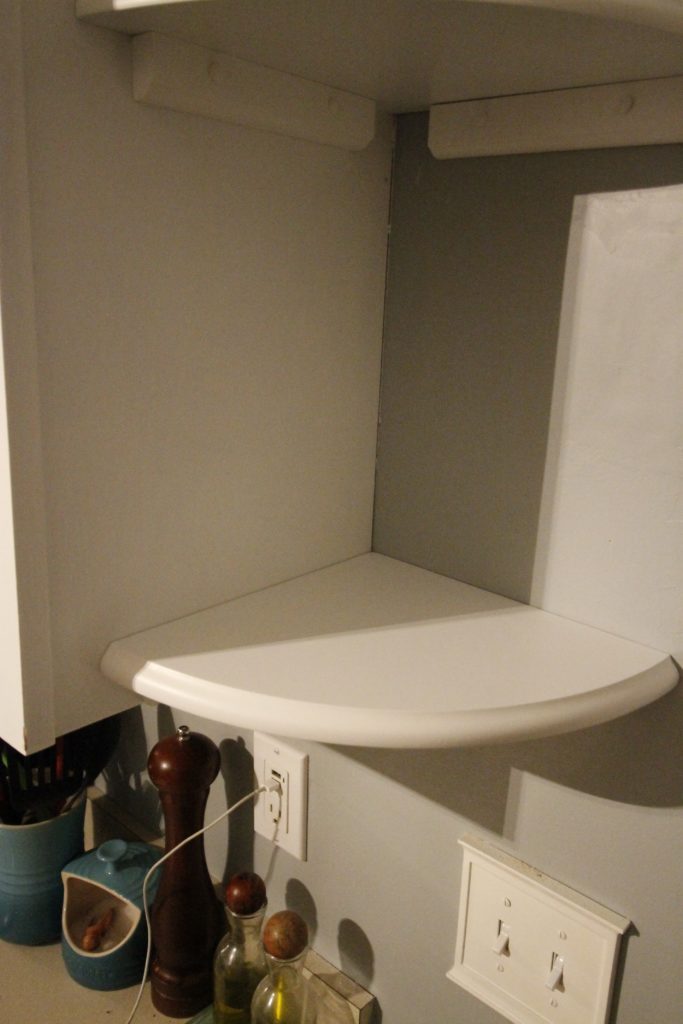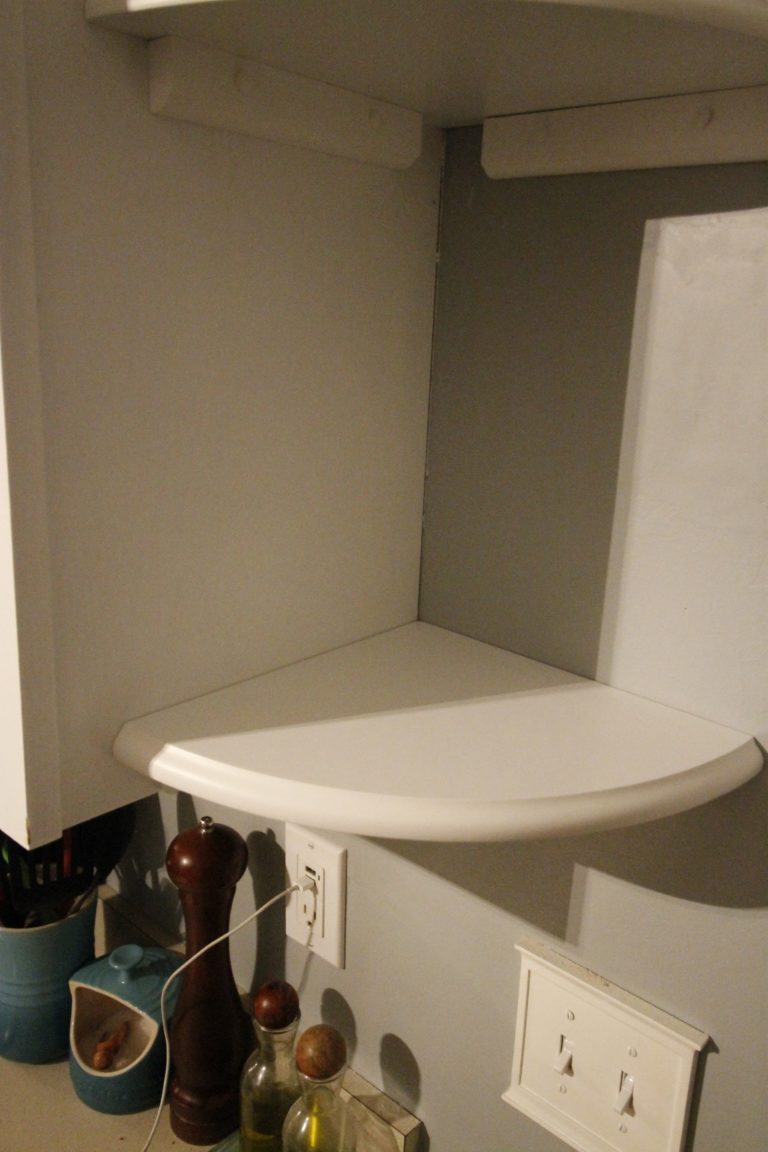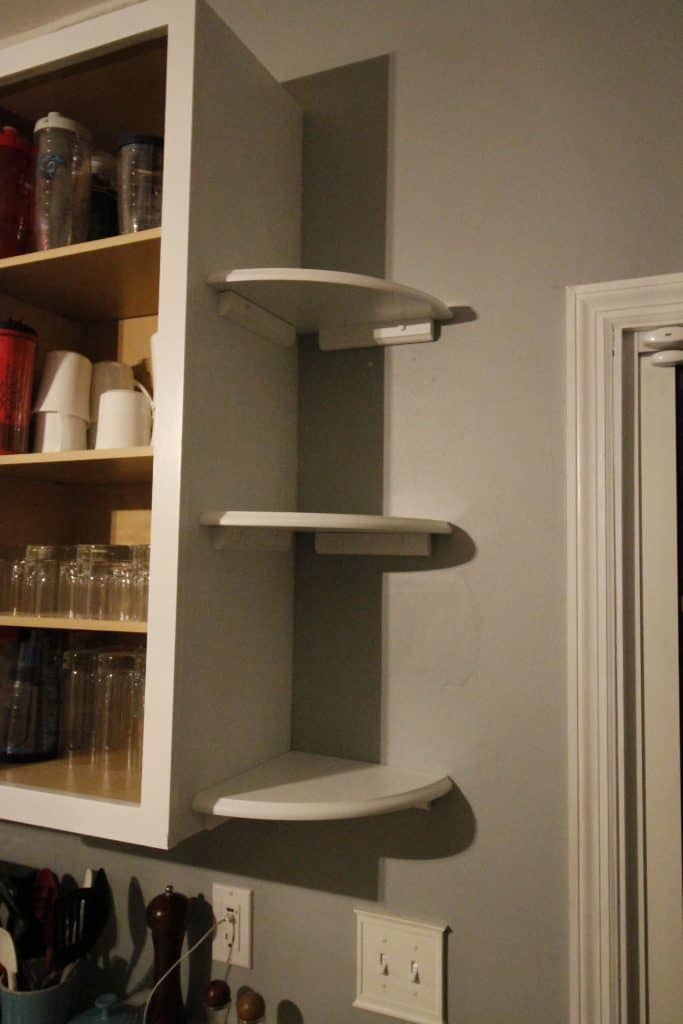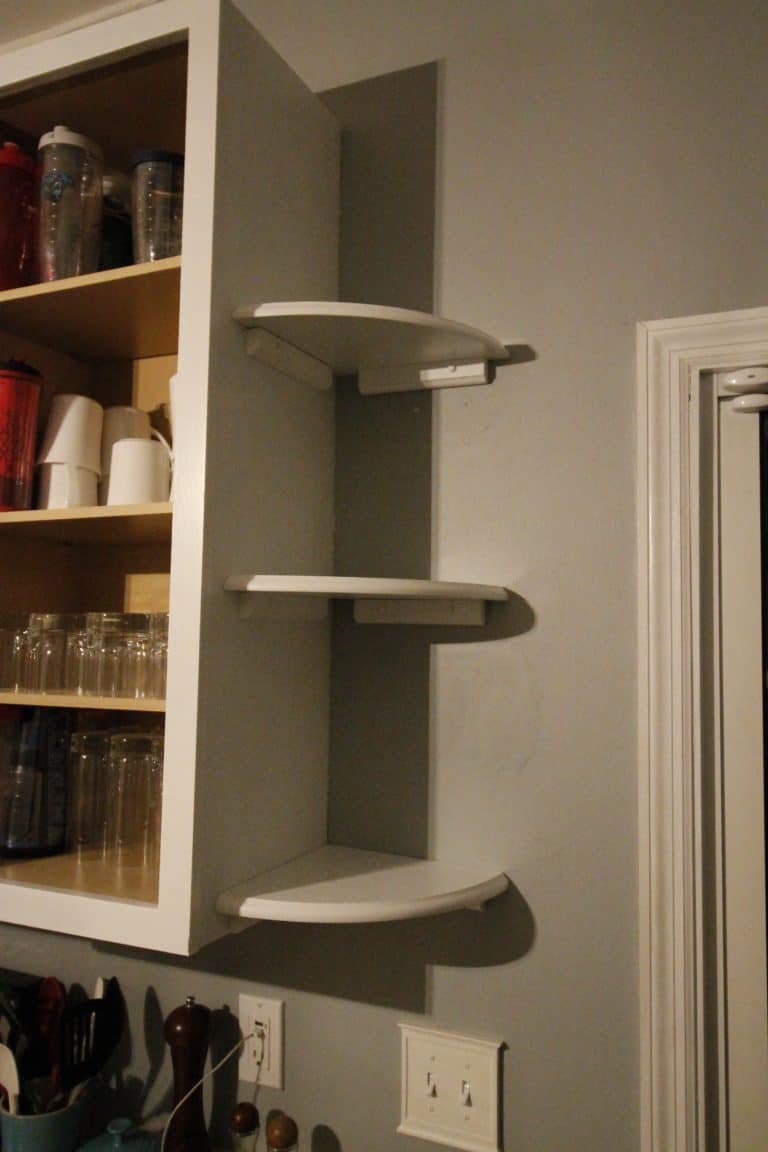 We decorated them with some blue items to tie to our color scheme in the other rooms and added beautiful fresh picked flowers to bring that pop of color.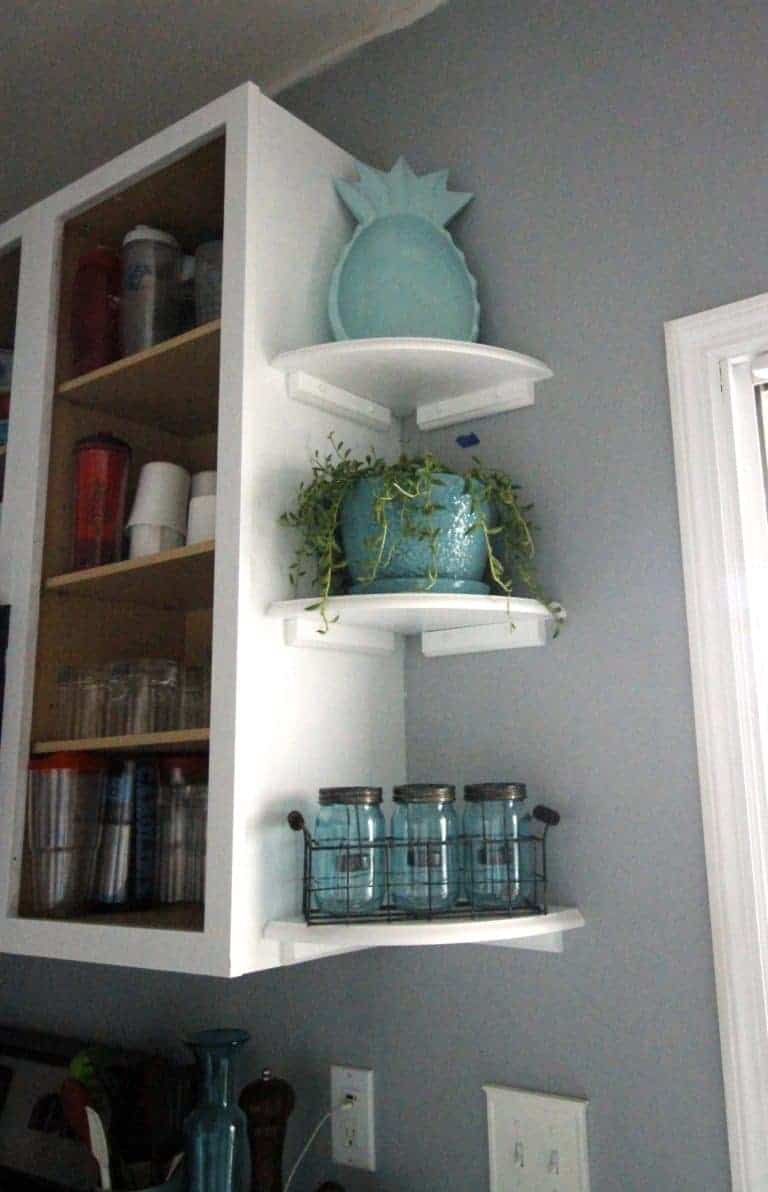 Click here to pin this project to your Pinterest board!
Our kitchen is coming along! Click here for a full tour of our kitchen before, during, and after the DIY renovation.
This post was last updated on