One of my favorite fall traditions is visiting the NC State Fair. I grew up right outside of Raleigh and have been to the fair every year of my life! Even though I now love in Charleston (and have been for going on 8 years) I still make the trek back every October for the fair.
Sean grew up in Charlotte but occasionally travelled to Raleigh for the fair, and continued to go more regularly when he was in college and when he lived in Raleigh after college graduation. This year made the 3rd fair that we have gone to together.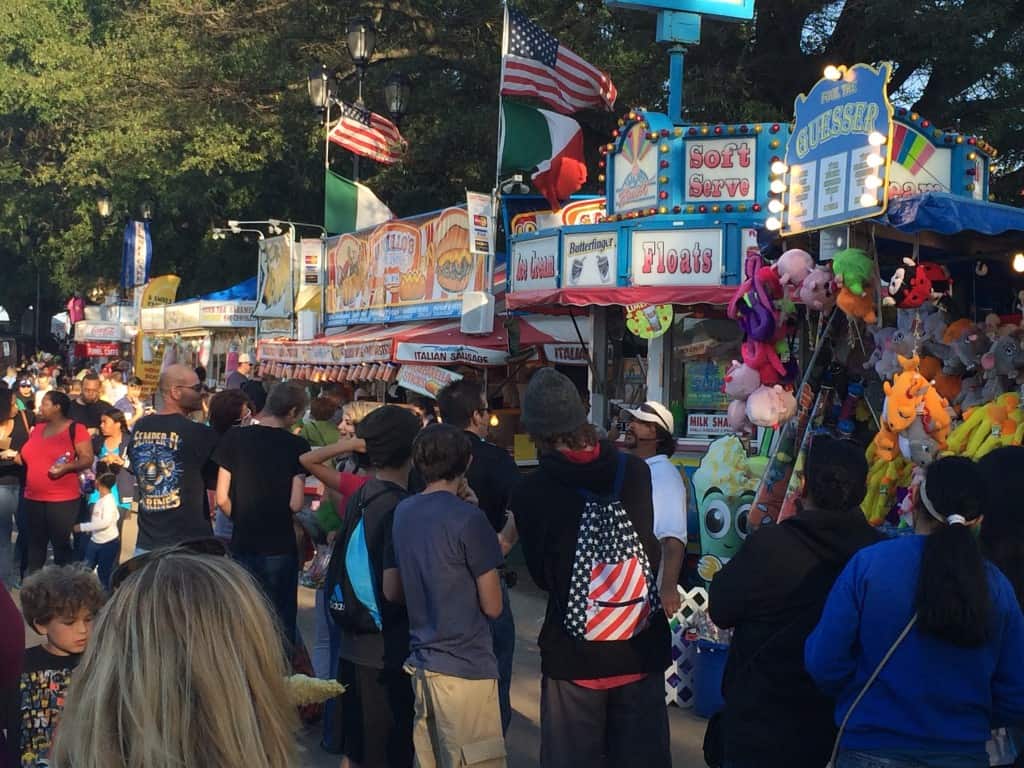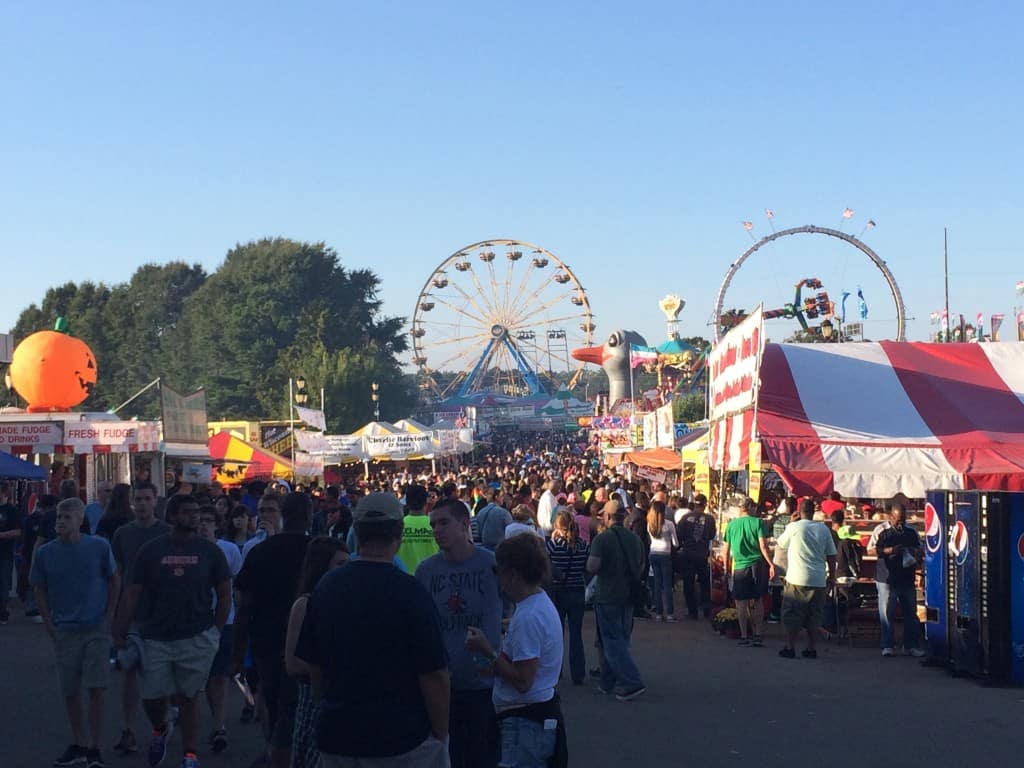 The fair is great for its traditional elements – livestock, produce, and flowers – as well as the more modern fun – games, food, and rides. We tend to steer clear of the rides due to long lines and the fact that someone tends to fall off/get hit by a ride every year. One of my favorite parts of the fair is the people watching! Especially on the weekend nights, the fair is super crowded. I love seeing people from all walks of life – it's a really weird experience that often has you thinking "where do all of these people come from?!"
The traditional highlights of the fair include livestock and produce. Sean says he never went into those areas before meeting me, but they are some of my favorite parts of the fair! This year we saw the poultry tent (gobble gobble). It was pretty stinky in there but I think the chickens are pretty cute. It is kind of weird to see them each with a price tag on their cages – I had no idea that (blue ribbon winning) chickens were so cheap!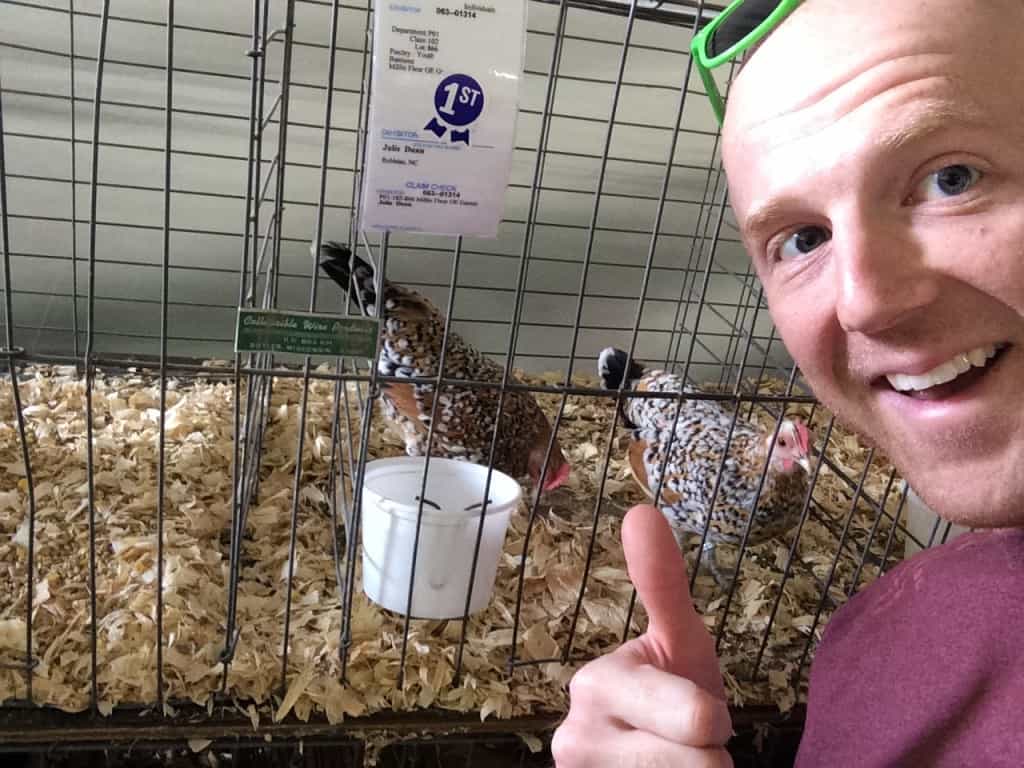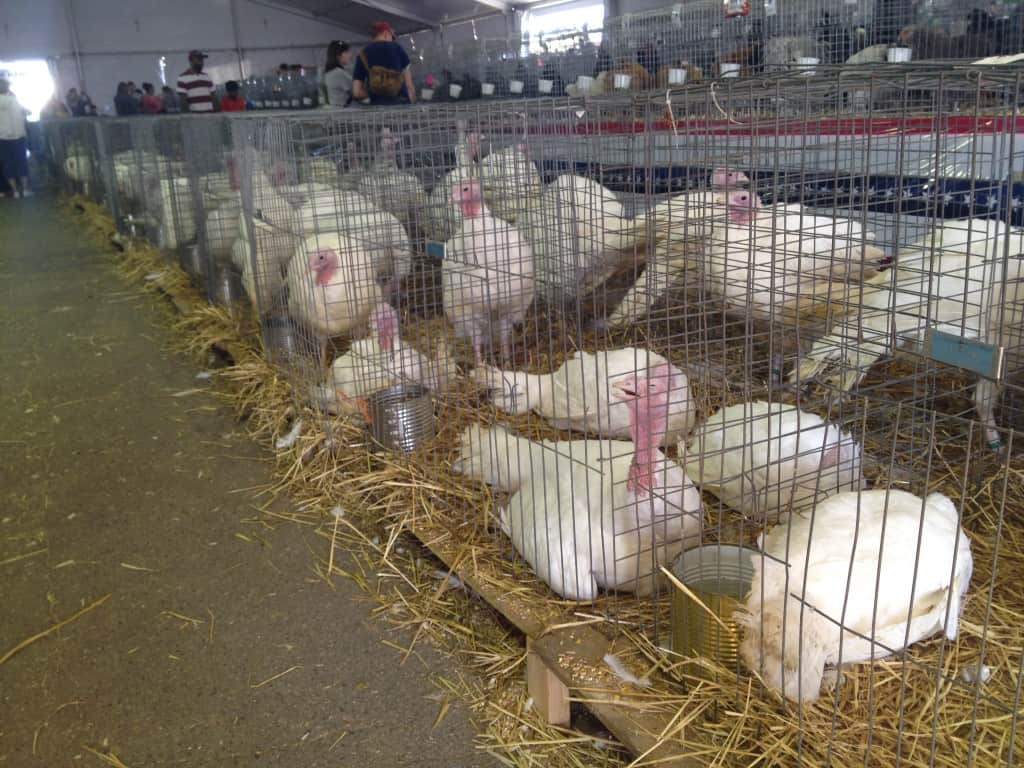 In addition to the animals, we also went into the produce building. I love seeing the biggest watermelon and the biggest pumpkin. They are incredibly enormous. This year I found out that any produce that is still fresh at the end of the fair is donated to a variety of homeless shelters and soup kitchens in the area. It's awesome that they don't let it go to waste. I also talked to a volunteer about the scoring process this year. Produce is not tasted but is scored purely on appearance. Each item has specific criteria including how many of it contestants are to provide. They are scored based on color, size, shape, and consistency among the specimens submitted. I just think that is so cool!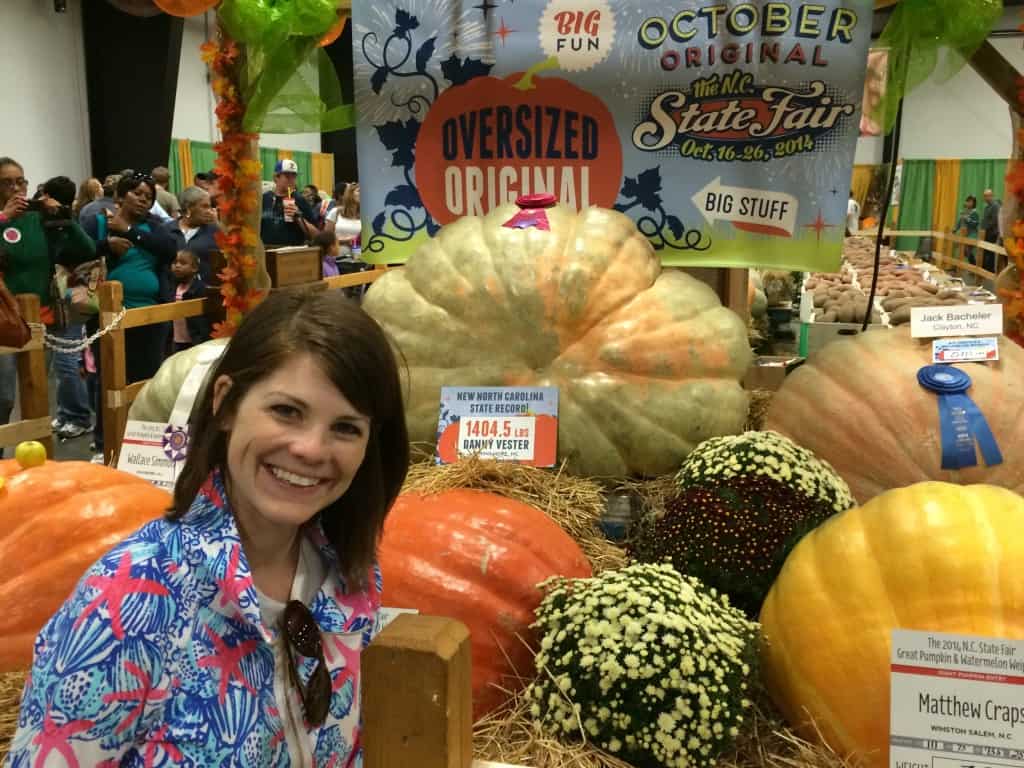 The winning pumpkin – 1,404.5 pounds!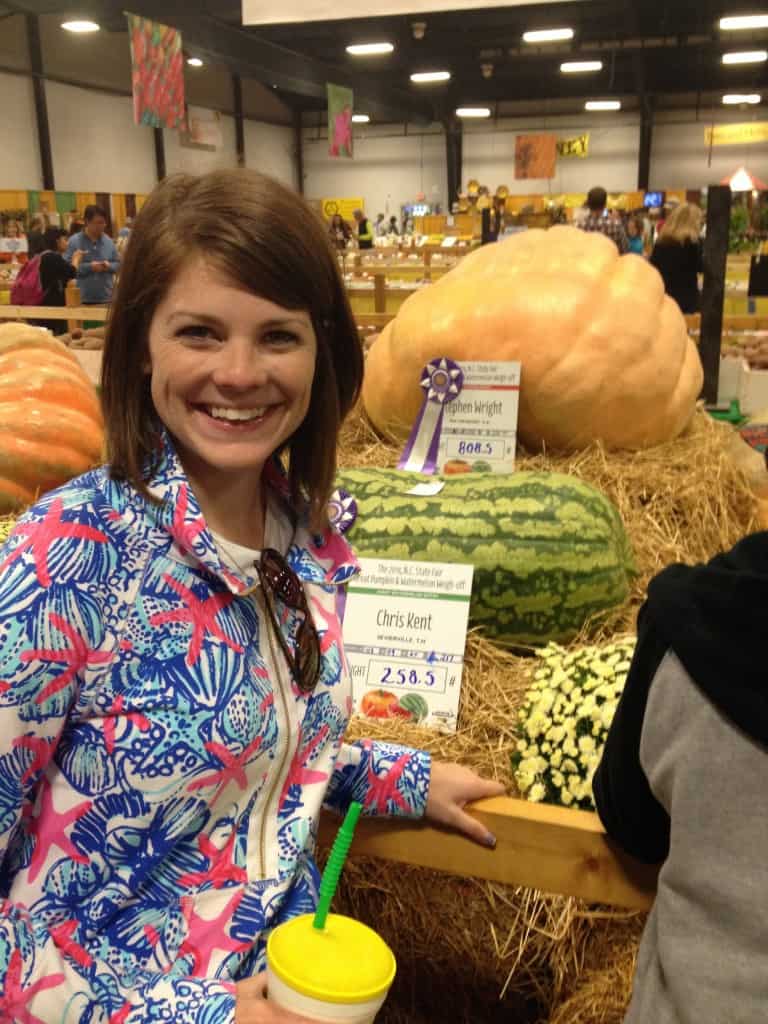 Can you imagine eating 258.5 pounds of watermelon??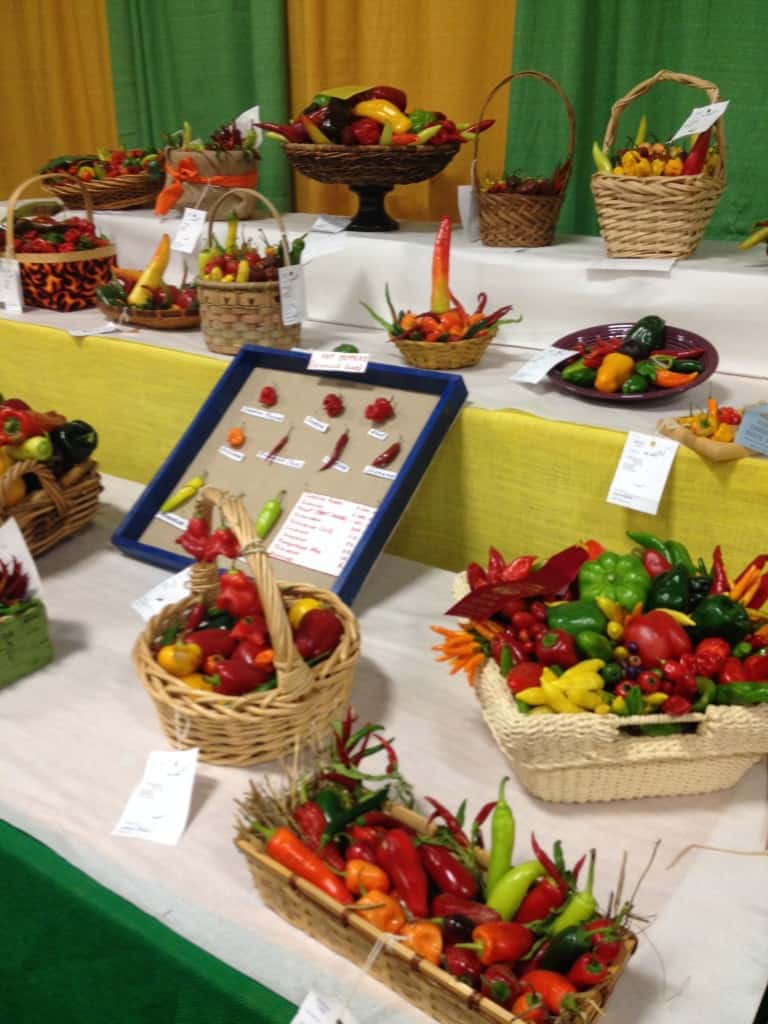 Another one of my favorite more "classic" fair exhibits is the garden center. I love seeing the beautiful flowers and the landscape designs in this area. We always try to hit the garden center after dark, because there is a woman who does fire dancing in the yard every year! Terrible picture, awesome show.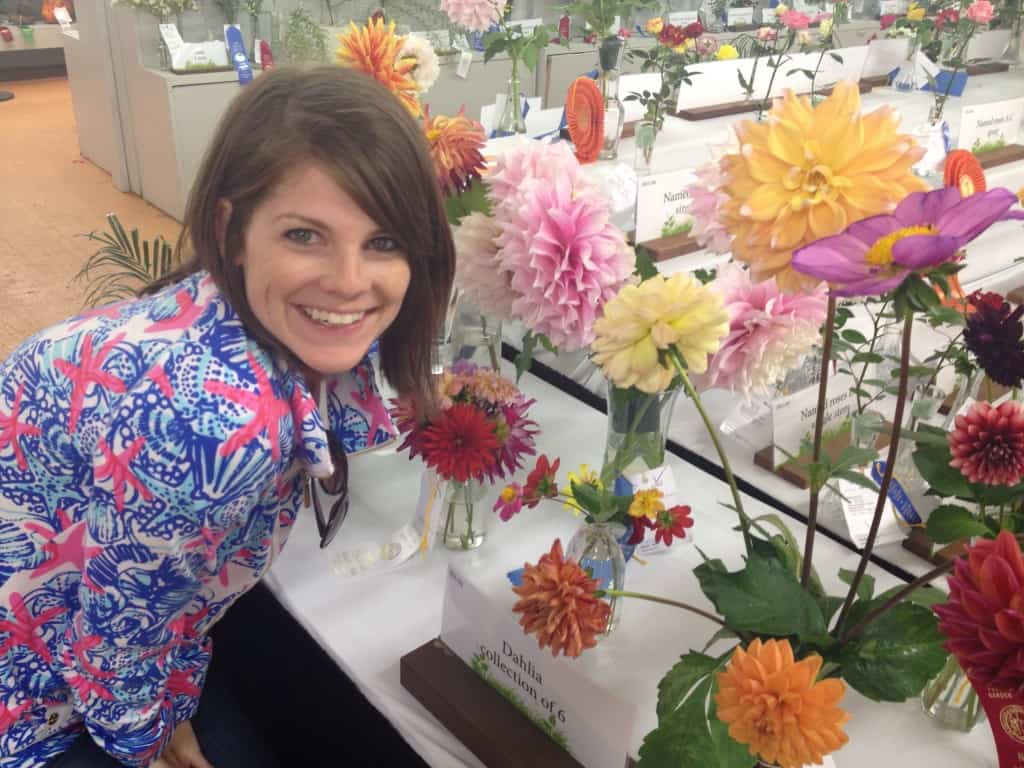 Dahlias and orchids are my favorites!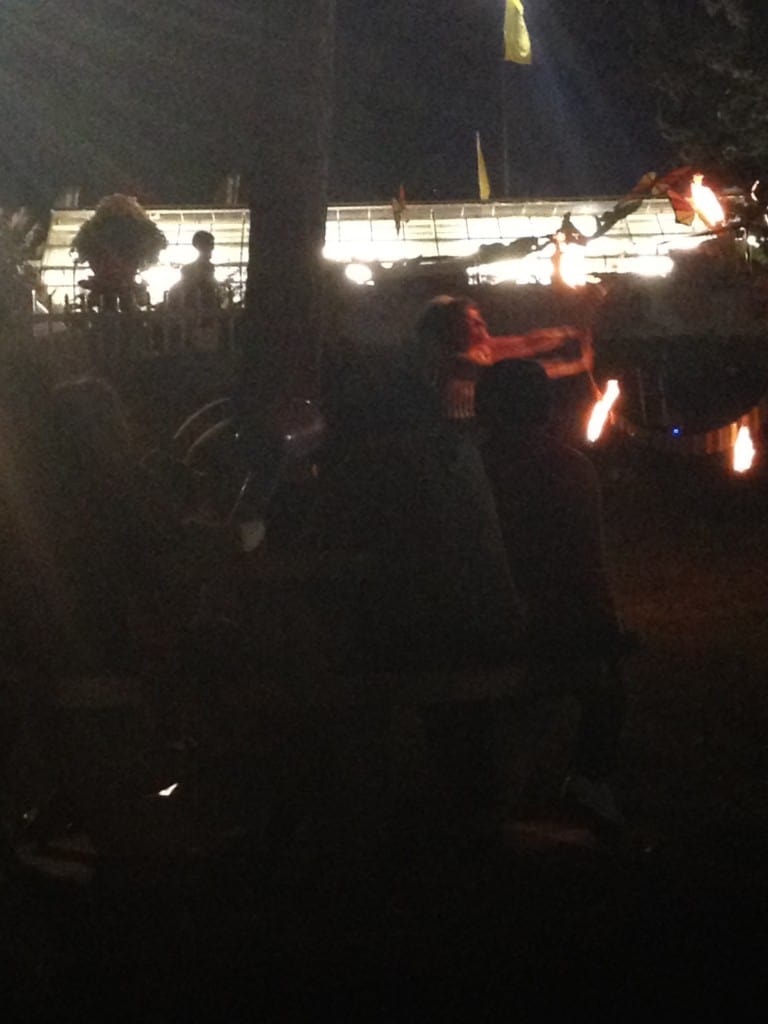 The firedancer!
I also love popping in to see the kid's art competition. The younger kids are obviously my favorites.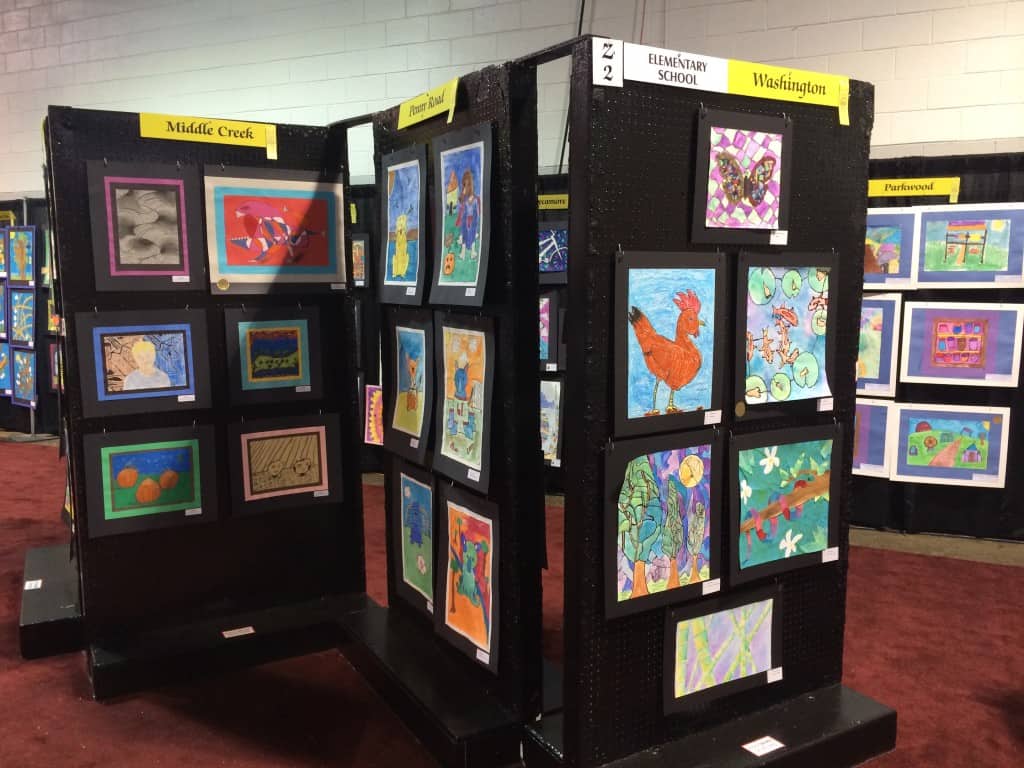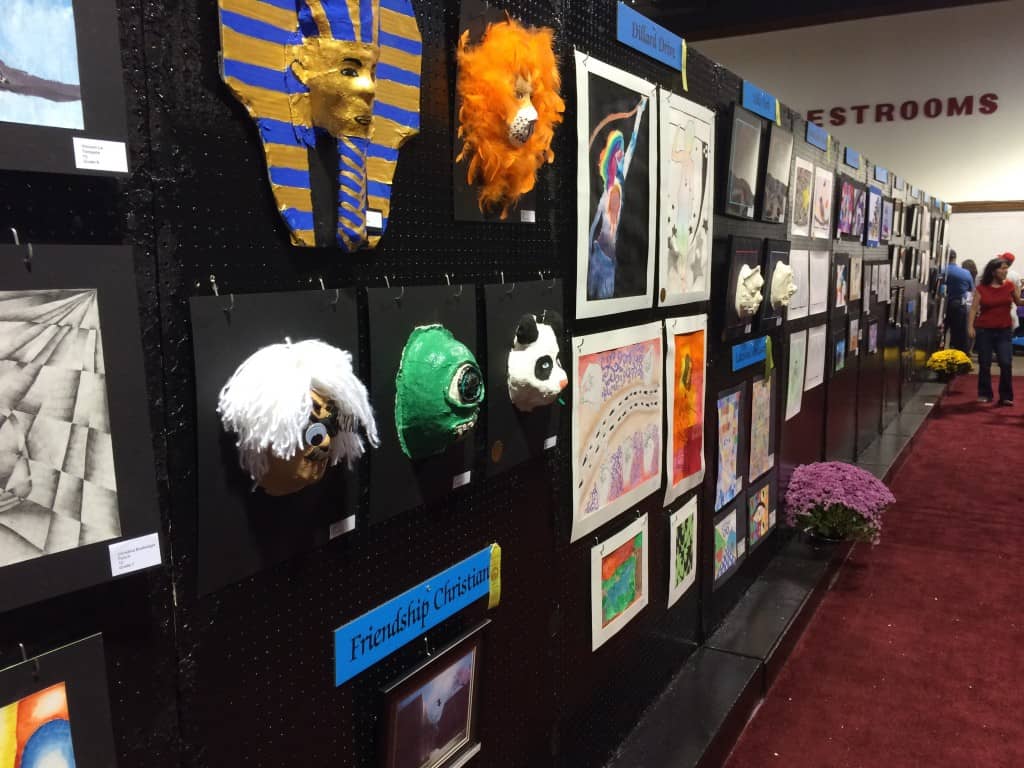 One of Sean's favorite parts of the fair is the games. He doesn't play as many games when he goes with me and my parents as he does with his friends, but he still played several round of "I got it!" (a ball tossing bingo-like game) and the football toss.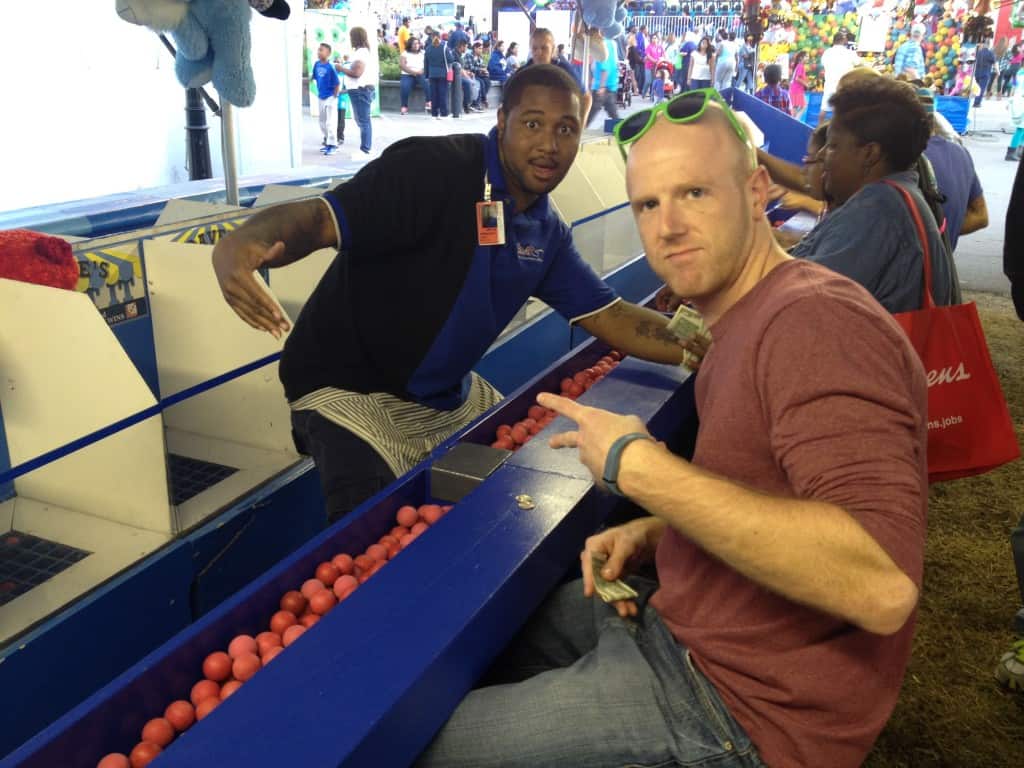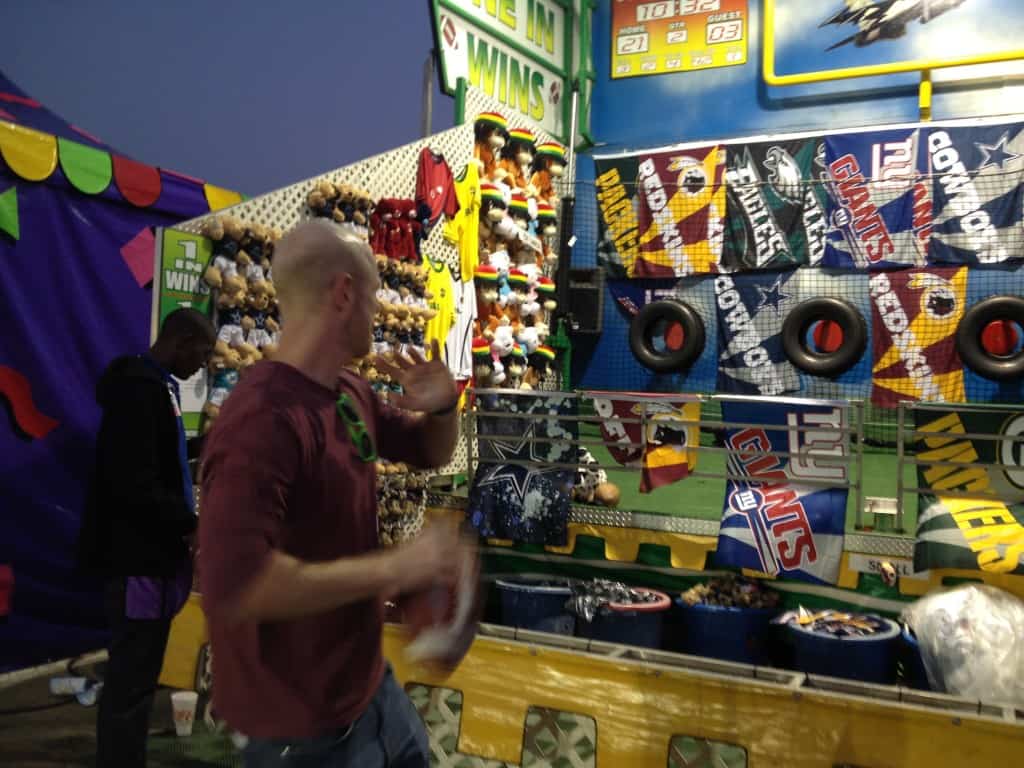 Sean's clear favorite thing at the fair is the food. You can get just about anything deep fried. I'm not as adventurous (with the fried things) as he is, but I still have a lot of fun watching him eat wacky things.
My mom & her candy apple.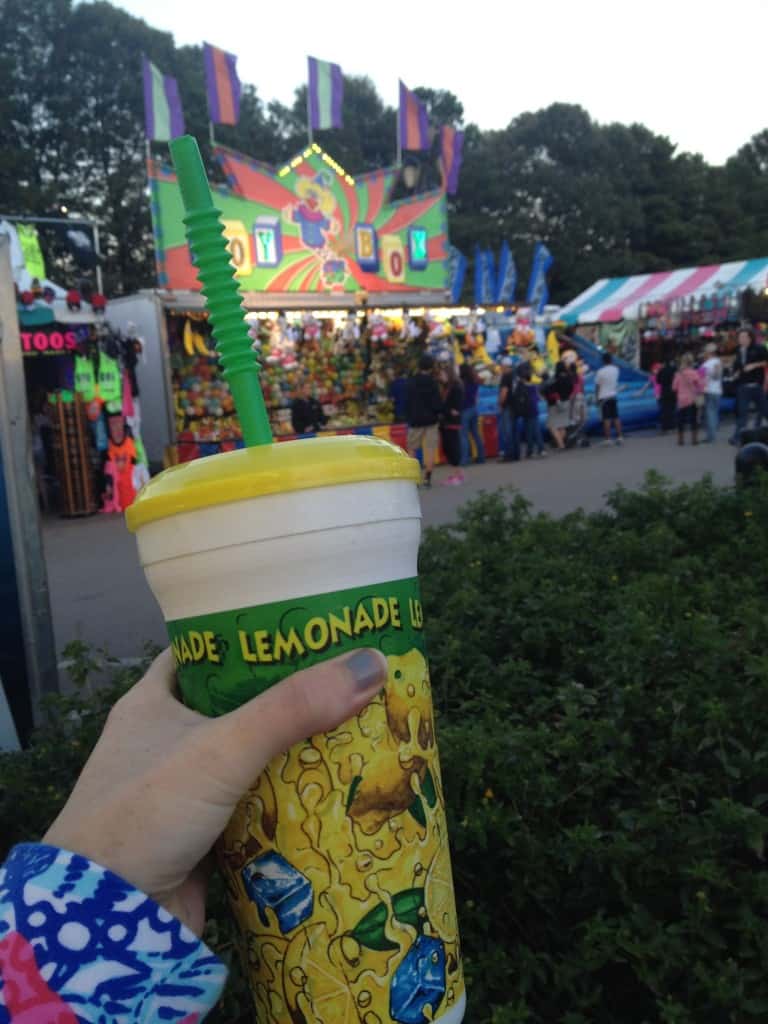 I love the fresh squeezed lemonade!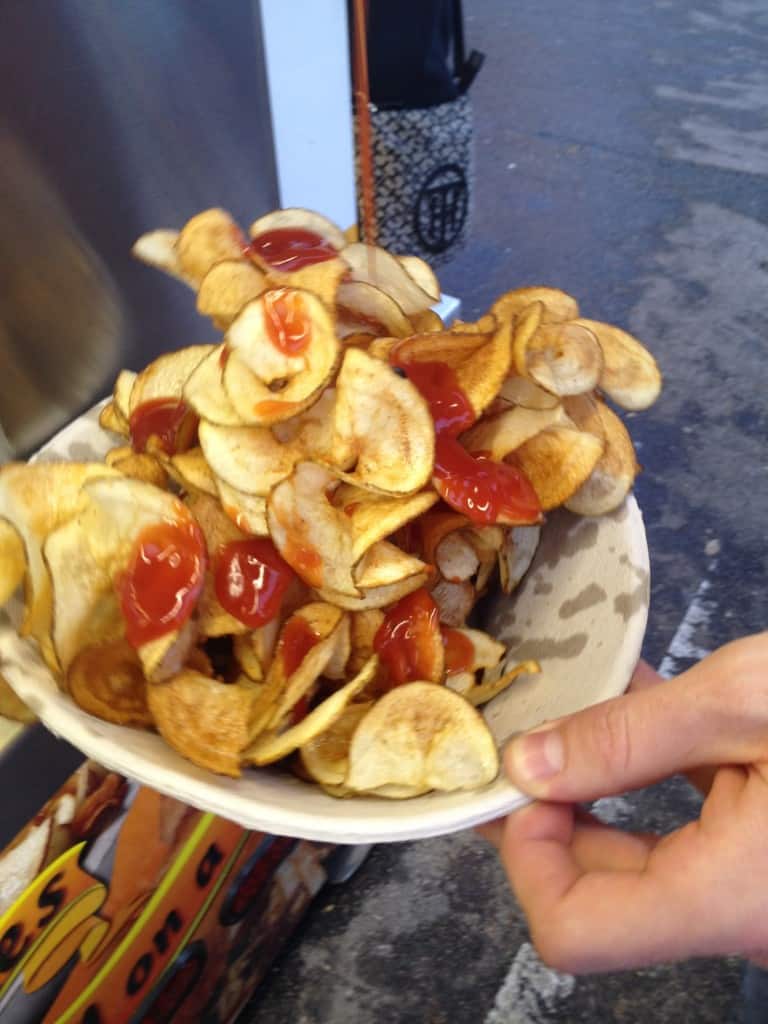 Ribbon Fries – basically house made potato chips but they are all connected like a long ribbon.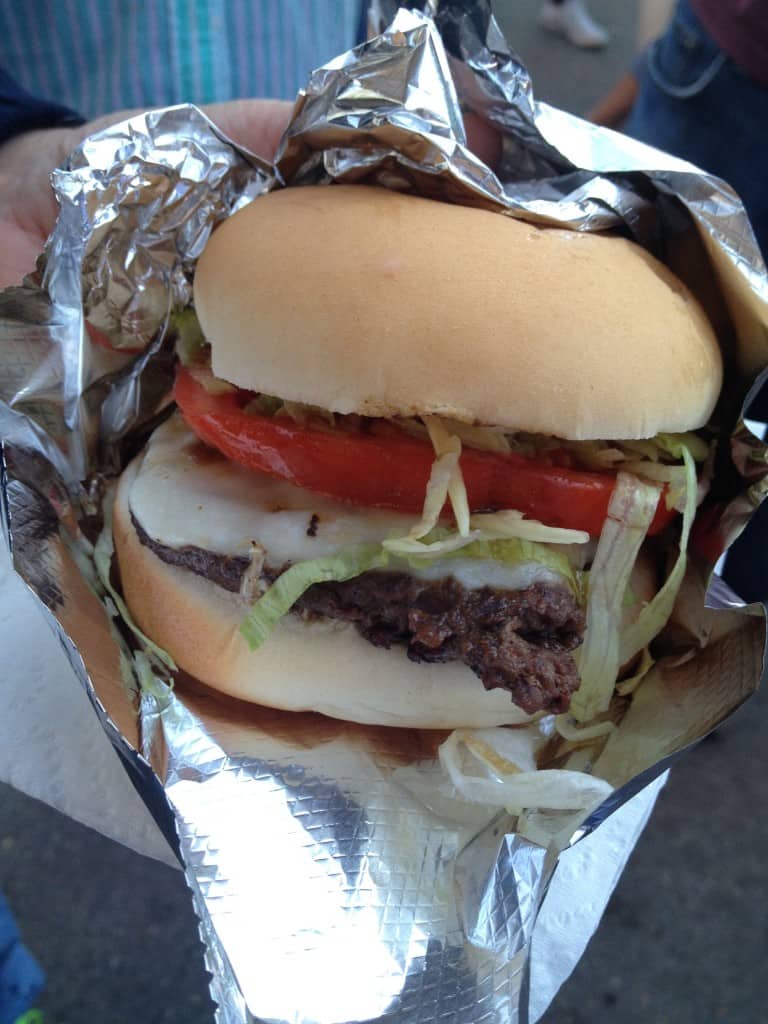 My dad got an ostrich cheeseburger.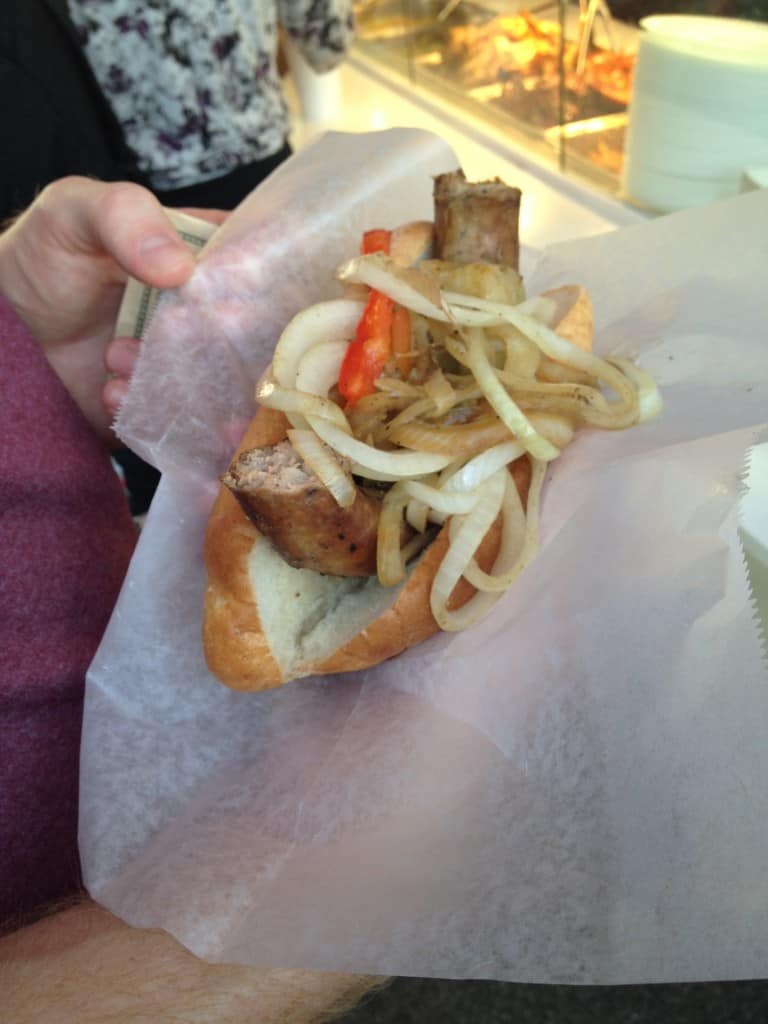 Sean & my mom each got a polish sausage (with peppers and onions).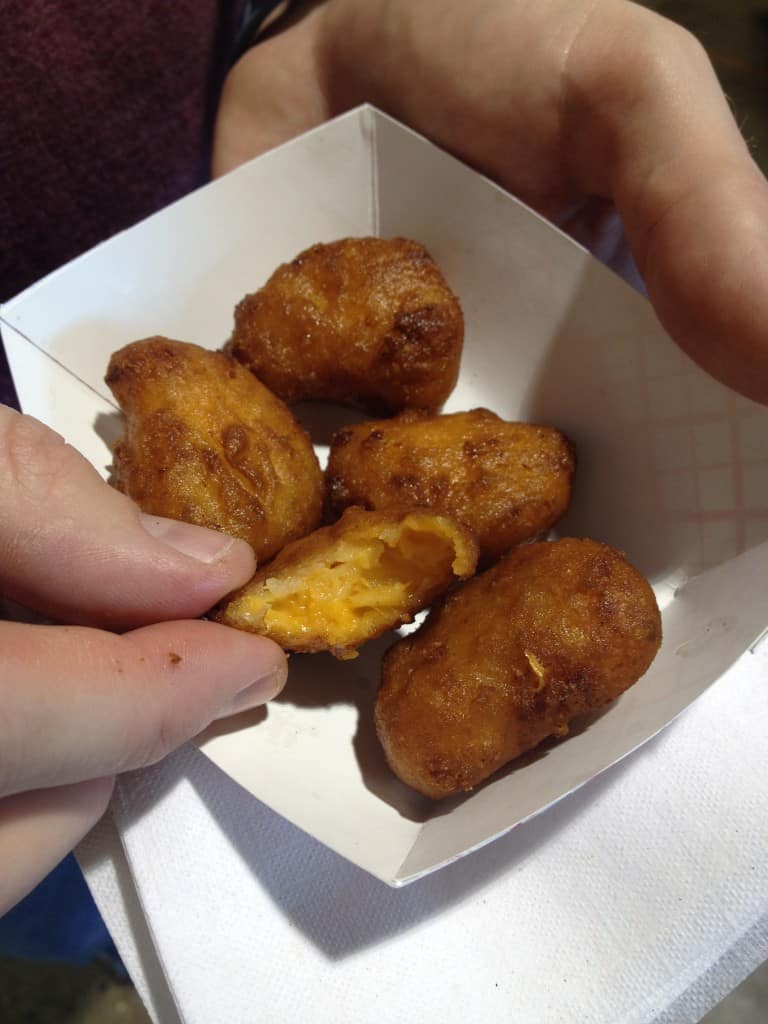 Fried macaroni and cheese!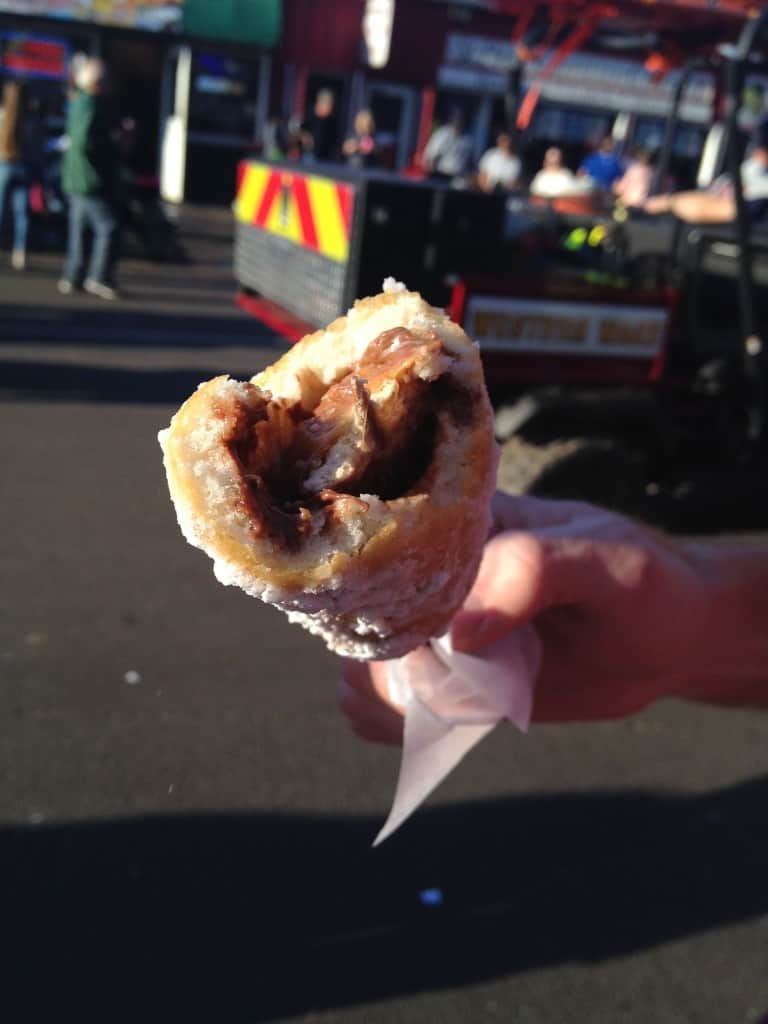 Fried snickers bar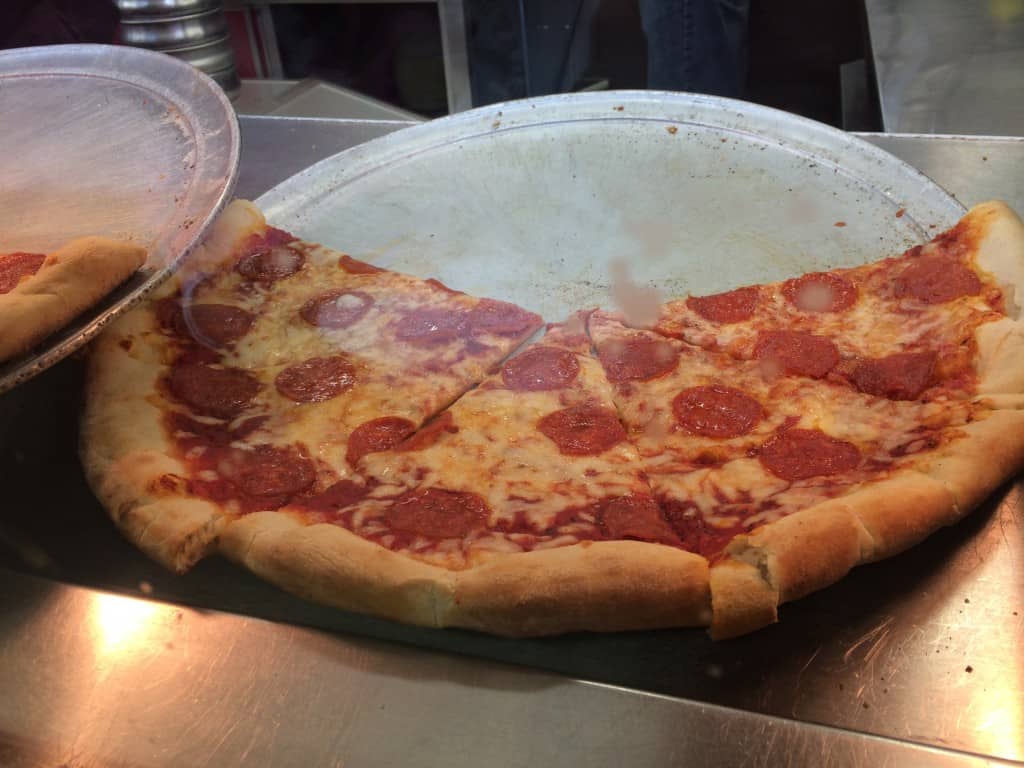 Cheap & greasy pizza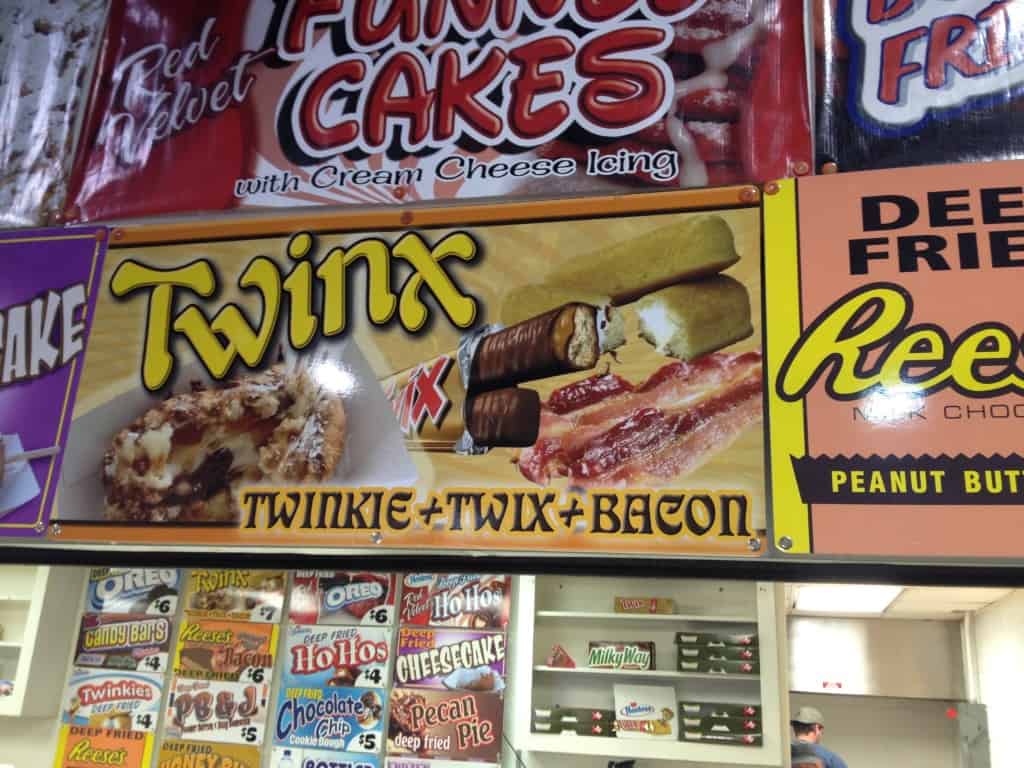 Sean almost got the Twinx (twinkie + twix + bacon) but was unimpressed with it's size to cost ratio.
He's so famous – McBrides are all over the turkey leg scene at the fair!
The fair is a fun weekend that we look forward to every year. We've actually been out of town or had guests visiting us for 6 weekends in a row, but we couldn't miss out on the fair! I'm so glad we went. Do you go to the fair where you live?