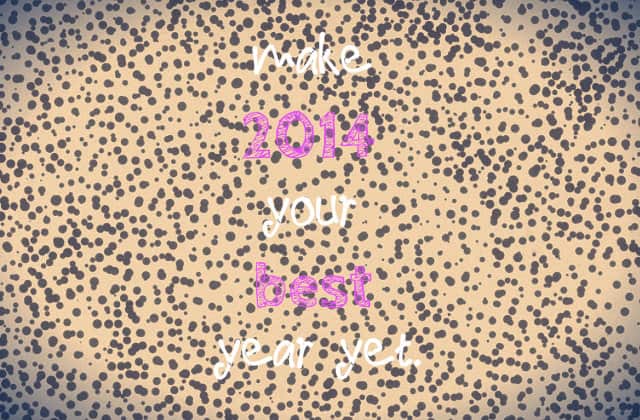 Happy New Year! I love the new year. I think that it's the perfect time to step back, take a look at your life, and see what you'd like to improve. Yes, I mean resolutions! I always make a ton of resolutions each year, and not a ton of them stick. However, the ones that do, really usually improve my life. I wanted to take a beat and share some of my resolutions for 2014.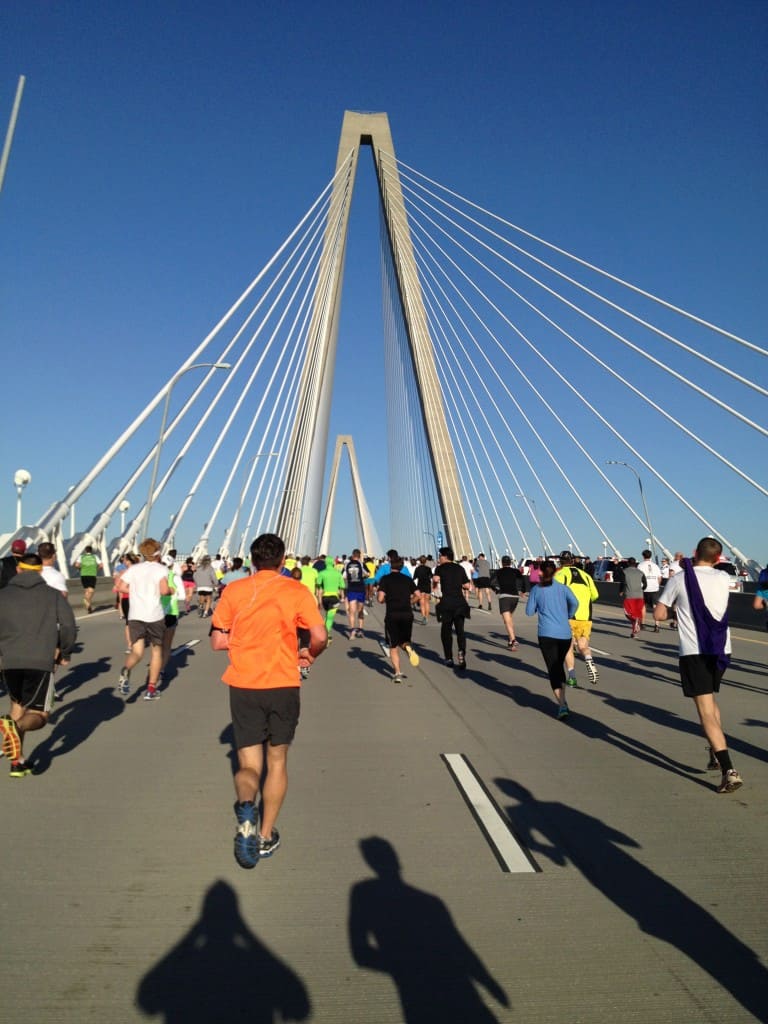 1.Run a 10K – this is on my 101 in 1001 list as well, but I really want to train for & run the Bridge Run in March. Sean does it every year, but he's also a triathlete. I'm…. not. However, I plan on getting the 0 to 10K app (I had great success with the 0 to 5K app before) and really being serious about it!
2.Pay off a chunk of student loans – I, like almost everyone else I know, graduated with a big chunk of student loans. I am ahead on my payment schedules, but still have a long ways to go. I have a goal of paying off one set of the loans (about 1/3 of my total balance) by the end of 2014. I plan on issuing myself "spending challenge" each month to see how I can save money and put that extra money towards my loans.
3.Get organized – I feel like my condo is in a constant state of disorder. Serious disorder. And as much as I try to make things pretty, I have several areas (especially in the entryway) that are constantly a mess. I really want to establish systems and cleaning schedules so that I can keep everything nice – I feel much more relaxed and productive when everything has a place!
Just to make this post even more exciting, I thought that I would share some of the more common resolutions that I have had success with in the past and how I did it!
1.Drink more water – this is crucial. Drinking water is the easiest way to feel healthier with the smallest amount of effort. The biggest key for me was getting a Tervis Tumber (or 2!) and taking it with me everywhere. I have one in my car, one at my desk at work, one at home. My daily goal is to drink 1 tumbler (24 oz) before lunch, one during lunch, and one after lunch for a total of 72 ounces – just at work. I've heard that you should drink 64 ounces a day, so this puts me over every day even if I don't have another sip of water all night (though I usually drink a tervis at dinner and another one after, too.) Yes, I go to the bathroom a lot. But it's worth it! I feel horrible and get headaches if I miss my water one day. Just force yourself to do it – say, I can't get out of this chair until I finish this glass. Keep tally marks on a post it! It will quickly become a habit.
2.Don't go out to lunch – This was my big resolution last year. I realized that I was going out to lunch about 4 days a week. At an average of $10 a meal, that was quickly costing me $160 a month! Yikes! That money is much better served going towards my student loans or even buying a new pair of designer jeans a month! (Which I don't do. But just some perspective.) My biggest problem is that I am worthless in the mornings. No way am I gonna pack a lunch! So, every Sunday night, I pack my lunches for the week. (I was originally making 5 but have now pared it down to 4 to take advantage of the fact that we have leftovers at least once a week.) I usually make 4 big salads and one jar of dressing and stack them in tupperwares. Then, all I have to do it grab that and a granola bar and put it in my lunch box every morning. It makes it super easy and allows me to make better use of my lunch break. Instead of driving somewhere, I have time to read a couple of chapters in a book, run an errand, or powerwalk a couple of laps around the building!
3.Save money for a special something – I am not a budgeter by nature. So, when it comes time for Christmas or vacation or a new couch, I never used to have the cash. However, over the last 2 years I have set up a system where I "accrue" money for expenses that I am expecting – or even for emergencies that might come up. What works for me is setting up specific savings accounts tied to my checking account and given a nickname like "Car Insurance Fund". Then, once a month I have an automatic transfer take $50 (the amount varies by account) to the savings account. Since it's automatic, and I schedule it to run right after a pay day, it's like the money was never there. Then I don't touch the money until my 6 month payment (or whatever) is due. This really works well for me as the money left in my debit card is truly "spendable". I have used this method to save for vacations, Christmas presents, emergencies, car insurance, and more!
What are your resolutions this year??