Wow, this was a really long weekend of moving in the extreme heat. I don't know exactly what we expected, but everything took a lot more time and was a lot more difficult than we anticipated. Regardless, we have officially moved! We still own the condo through the end of the month, but for all intents and purposes we are living in our new house.
Here's some things we did this weekend: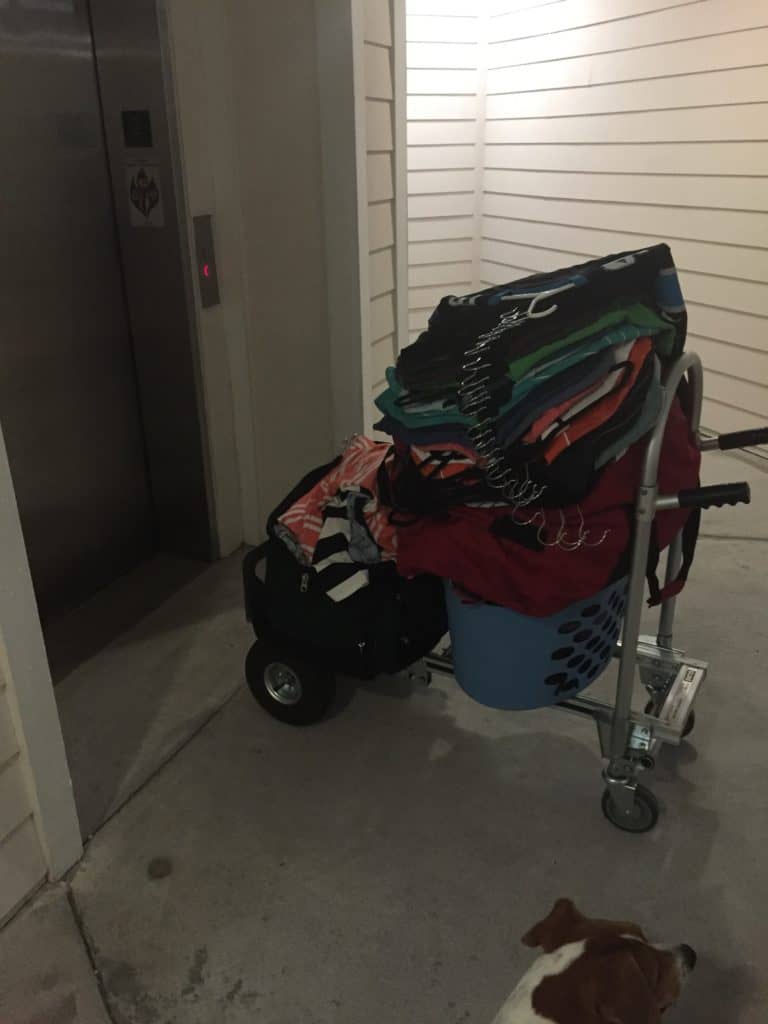 We drove over 25 trips back and forth from our condo to the house. This was our biggest fail – since it's only a 10 minute drive, we thought that carloads would be the best way to do most of our "small stuff." Wrong. We ended up spending a lot of time going back and forth and really should have just done one big truckload.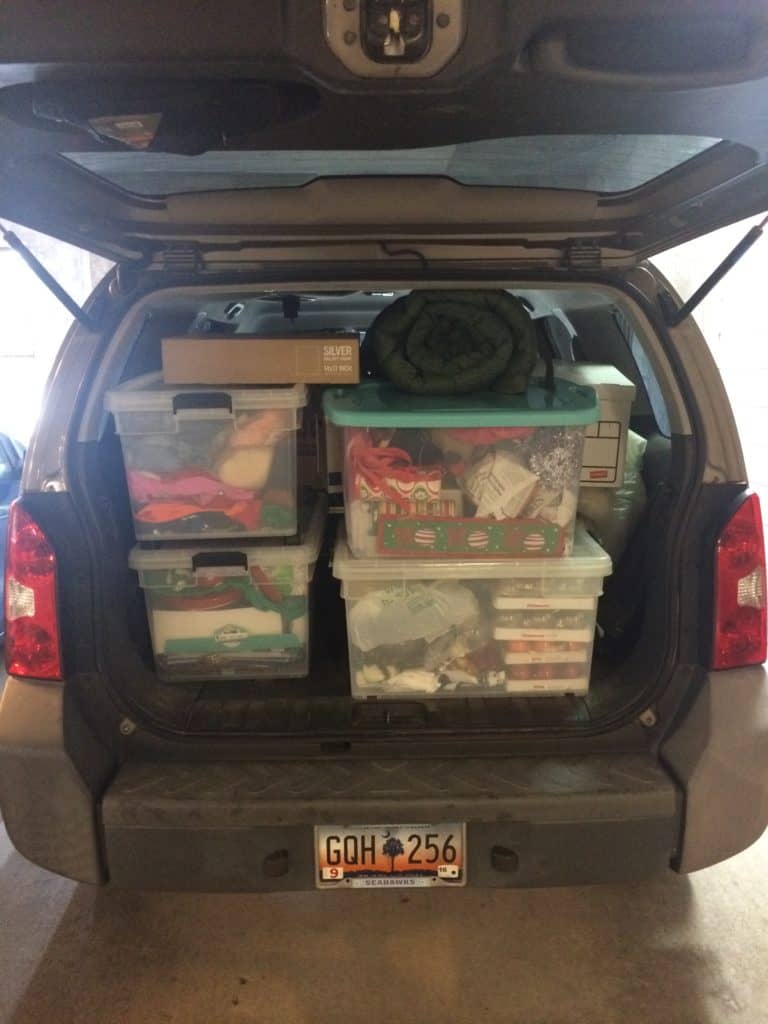 We did however rent a 15 foot Uhaul for 4 hours on Sunday. We thought that this would go pretty quickly, but it was really hot and miserable. We had help, but it was still a bit tight to wedge in all of our furniture and took more planning than we anticipated. Thank goodness we had an elevator and a dolly – that made a huge difference, especially on the condo end of things.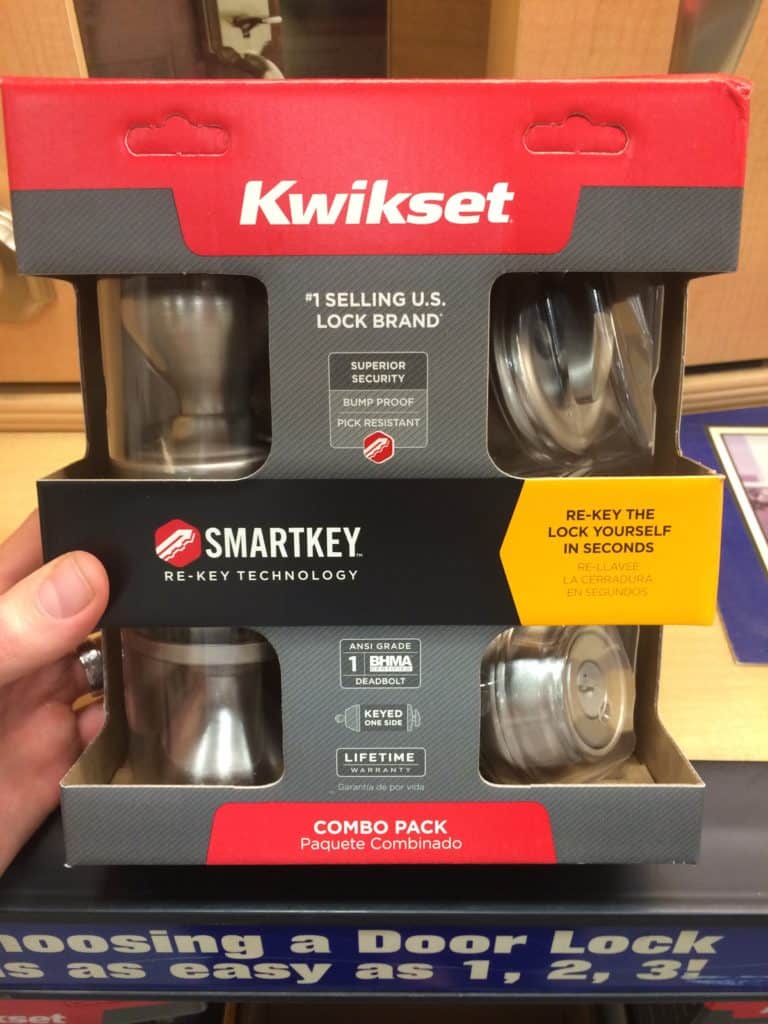 We immediately replaced all of the locks in the house. We used Kwickset SmartKey locks for all of them, with deadbolt knob combo packs for the front and back doors and an electronic keypad knob for our garage (which didn't have a deadbolt). The smartkey technology means that we were able to rekey all the locks to use one master key which is way better than the multiple keys the previous owners had going on. We love the keypad for the garage because combined with the keypad on the exterior garage car door, it will enable us keyless entry to the house. Don't worry – we gave them separate codes!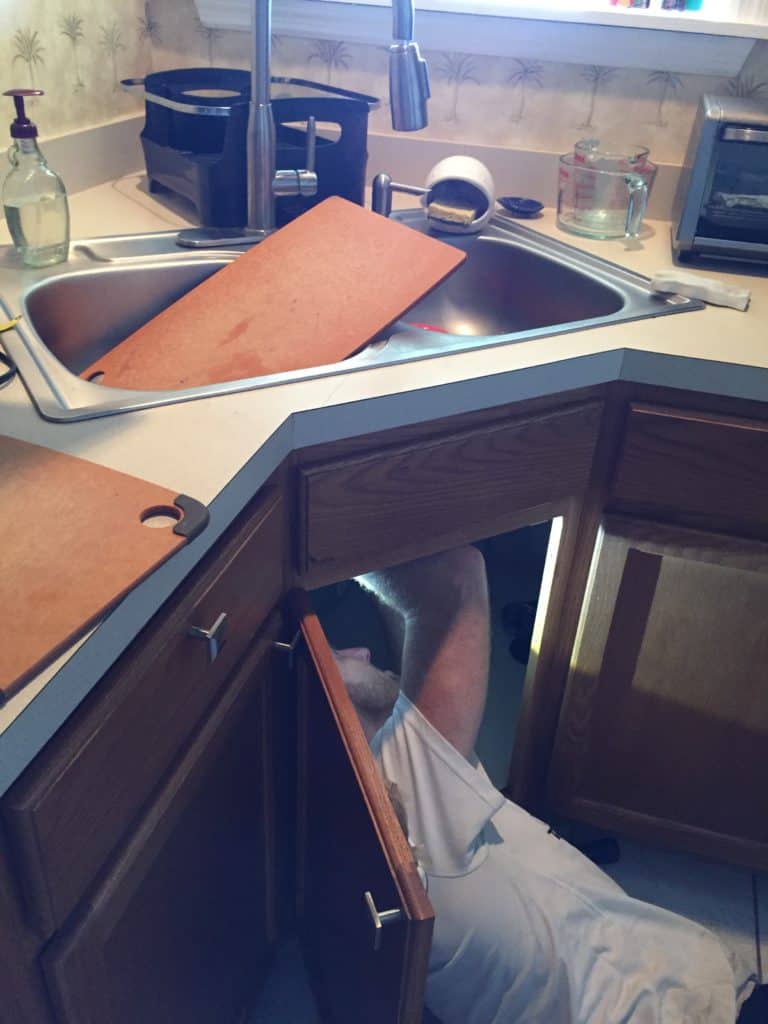 One thing that we knew would need an immediate fix was the garbage disposal. It came up as clogged on the inspection, but since we have unclogged these a bunch of times, we didn't ask for it to be repaired (we wanted to focus our repairs on one big thing, the HVAC unit). Well, it ended up being a slightly bigger deal than anticipated as a giant piece of plastic was wedged in there! The disposal had obviously been run a lot and it was really crammed in. Sean ended up having to use a screwdriver and hammer to bang it loose and then pliers to pull it out. It was intense but now it works perfectly.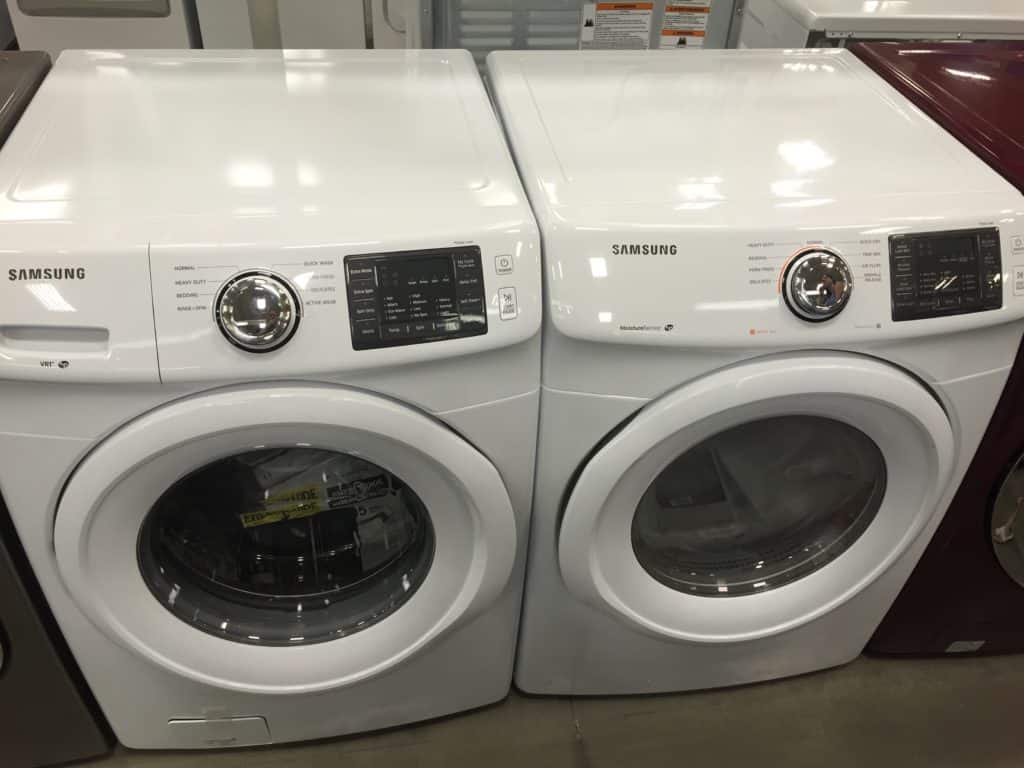 We also had a brand new washer and dryer installed. We initially planned to bring over the old set from the condo, but our buyer on the condo really wanted them (I guess just to save $ because they are nothing special). We ended up picking up this washer and this dryer set at a Lowes 4th of July sale. We haven't used them yet but we will let you know how we like the front loading!
One thing I really wanted to swap out was the old fashioned brass dining room fixture. It was a really quick fix to add our Ikea pendant from the condo (which we replaced with a generic chandelier). Plus, we hung it a bit higher so there will be no more head-bonking (I have a bruise on my forehead and I'm only 5'6, so that thing was hanging low!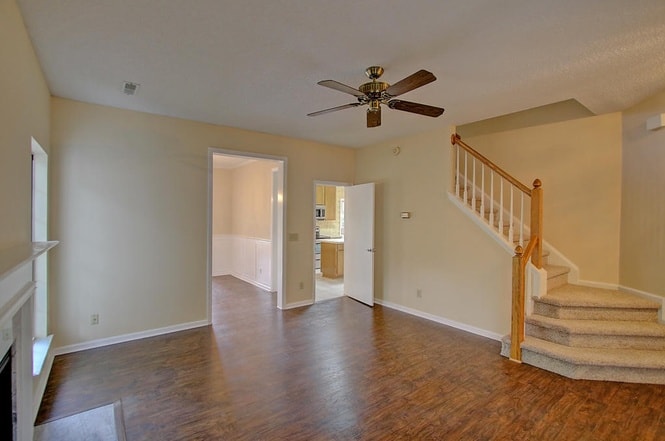 The final first update was to pop out this door to the kitchen. It makes no sense – there's 2 doorways right next to it with no doors. We plan on replacing all the interior doors with a paneled look anyway, but this one was totally pointless. Off it went and into the Habitat for Humanity ReStore pile!
Whew, I think that's all for now. We are going out of state for the next 2 weekends (of course!) but we have a lot more projects coming your way!