I'm really not very good at keeping New Years resolutions. I usually have good intentions, but just totally lose steam after a couple of weeks. However, shortly after getting back from our honeymoon, I started reading The Happiness Project. Reading about Gretchen's year-long happiness project made me realize – I'm really happy with my life, but I could always be happier. Small changes can really effect your overall happiness, for the better. Happiness really needs to come from within yourself.
So, I decided to make a few (minor) life changes. I have always been a list-maker – I have lists at work, on my phone, on the fridge, on the counter. It's a bit nuts. I started making a Monthly Goals and Monthly Resolutions list. What's the difference between a goal and a resolution?
A Resolution is a lifestyle change. It is something that you want to work on and maintain forever.
A Goal has a measurable end, whether it's a date, a number, or an event.
I have found that I have the most success when I add just one or two goals or resolutions at a time, and work on them for at least two weeks until they become a habit. At that point, I can assess whether I am ready to add new goals or resolutions to my life.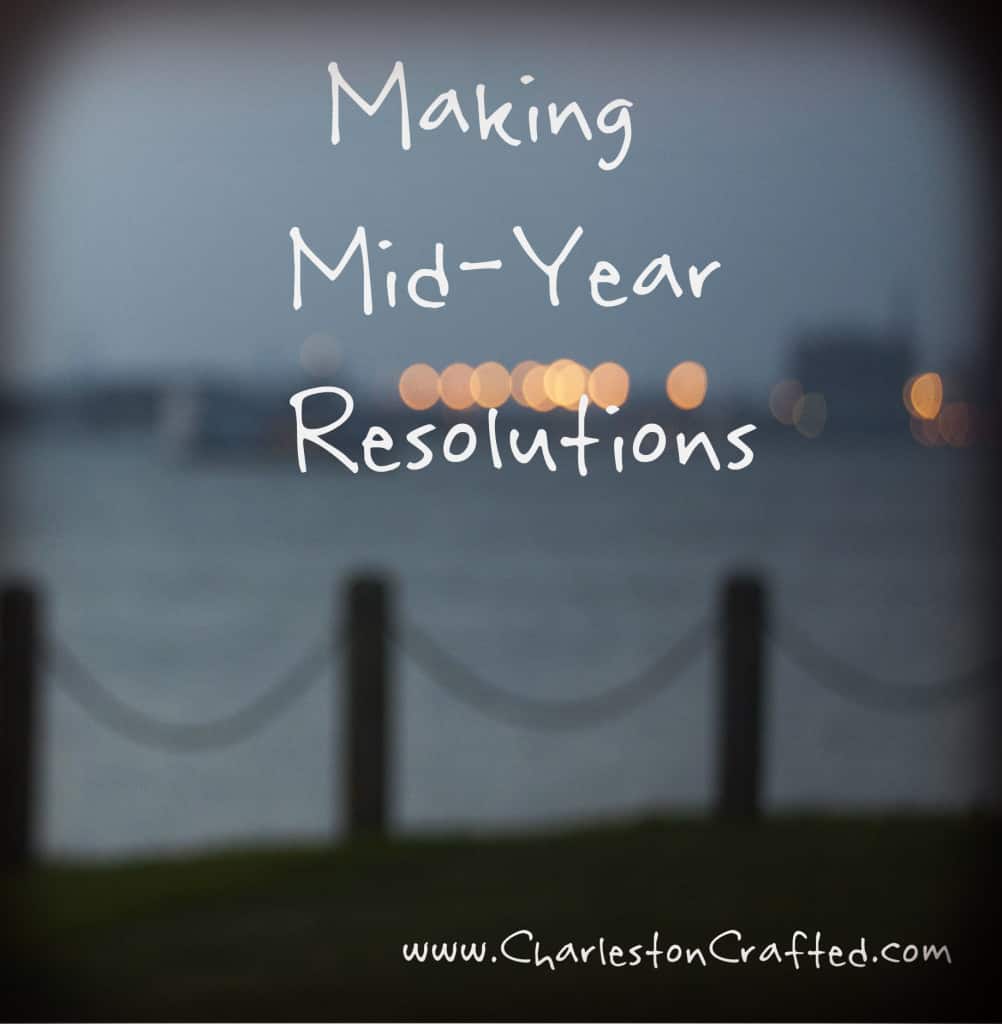 So, here are some of the changes that I have successfully made and maintained since May:
Here are some goals & resolutions that I hope to get going later in the year:
Set up a regular cleaning schedule – I hate to clean. And I'm sorry to say that my house is starting to show it. I don't vacuum nearly enough, I only clean the guest bathroom when people are coming over, and dusting? Forget about it. I really want to get into a better routine before we move into a house with even more rooms to keep looking good. But it's so hard to be motivated to clean after a long day of work, or even worse, on the weekend. I'd love to hear any suggestions that you have!
Cut people a break – I often find myself angry at people. Mad that someone takes a full cart into the 10 items or less line. Upset at a friend who's making what I see as a "bad" life decision. Annoyed with a co-worker who drops the ball on something important. I tend to get really worked up and dwell on things for way longer than is relevant. I am trying to work on it, but I have a long way to go. I really need to take a deep breath and say, it's ok. It's not life or death. Move on! This is hard for me, but will be a great improvement to my sanity when I can make the change.
Spend more one on one time with the pets – So this sounds wacky, but I find that we often come home, pet the pets on the head, and then go about our night. They come and rub on us, and we push them off the counter or our lap top or scoot them to the other side of the couch. CiCi is better about forcing you to spend time with her, but Bear sometimes just sits alone. When you give her one on one attention (playing with toys, brushing her, or just holding and petting her) she loves it and shows lots of affection. I'd love to step this up and give them each some daily one on one time!
Would you consider making any mid-year resolutions? Share some below!