Looking for Halloween decor at Michael's craft store? Here are my favorite Michaels Halloween decorations currently for sale!
This post was NOT sponsored by Michaels. I wish, haha. I just genuinely shop there and wanted to share. However, links below are affiliate links. That means, if you click and make a purchase, we receive a small percentage of the sale at no additional cost to you.
Halloween is one of the most fun holidays to decorate your house and yard for.
While we love making DIY Halloween decorations, there are a lot of little things that are easier, cuter, and often cheaper to buy than to make.
One of my favorite places to shop for Halloween decorations is Michaels craft store. Today I wanted to round up some of the best Halloween decorations for sale at Michael's this year!
PS – always shop Michaels with a coupon, never pay full price. I have their app to be sure I get the latest deals!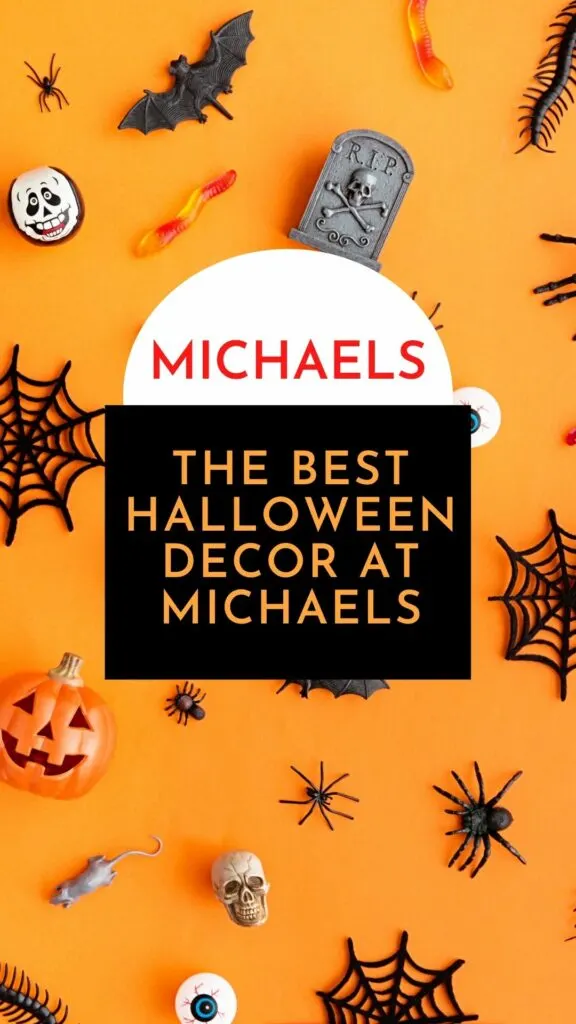 When will Michaels put out their Halloween decor?
My Michaels puts out Halloween decor in mid-August, but it's available online even sooner!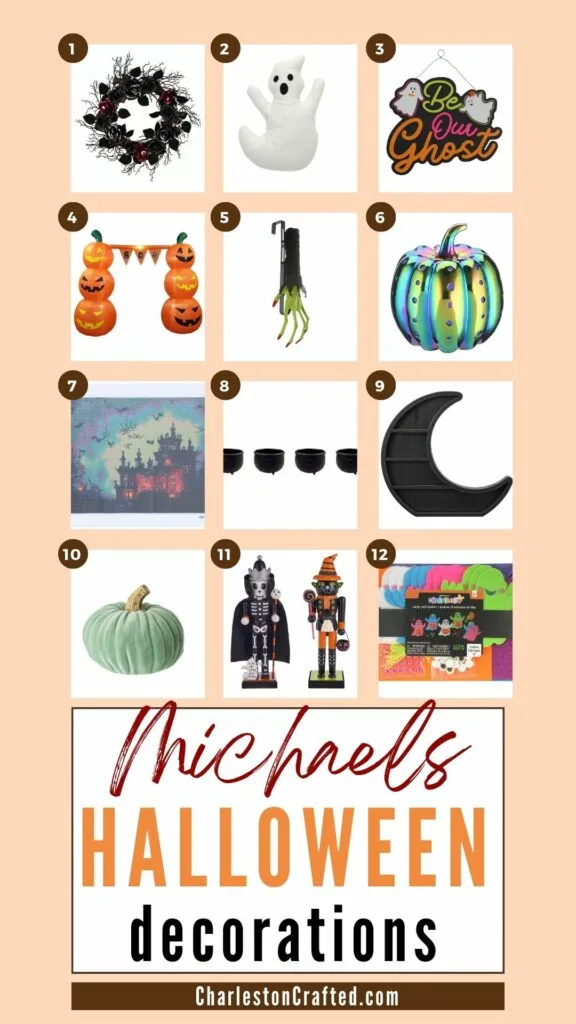 The best of Michael's Halloween 2023
Here is some of the best Halloween decor currently for sale at Michael's craft store!
Wreaths
A festive wreath is one of the easiest ways to give your front porch spooky vibes. Here are some faves!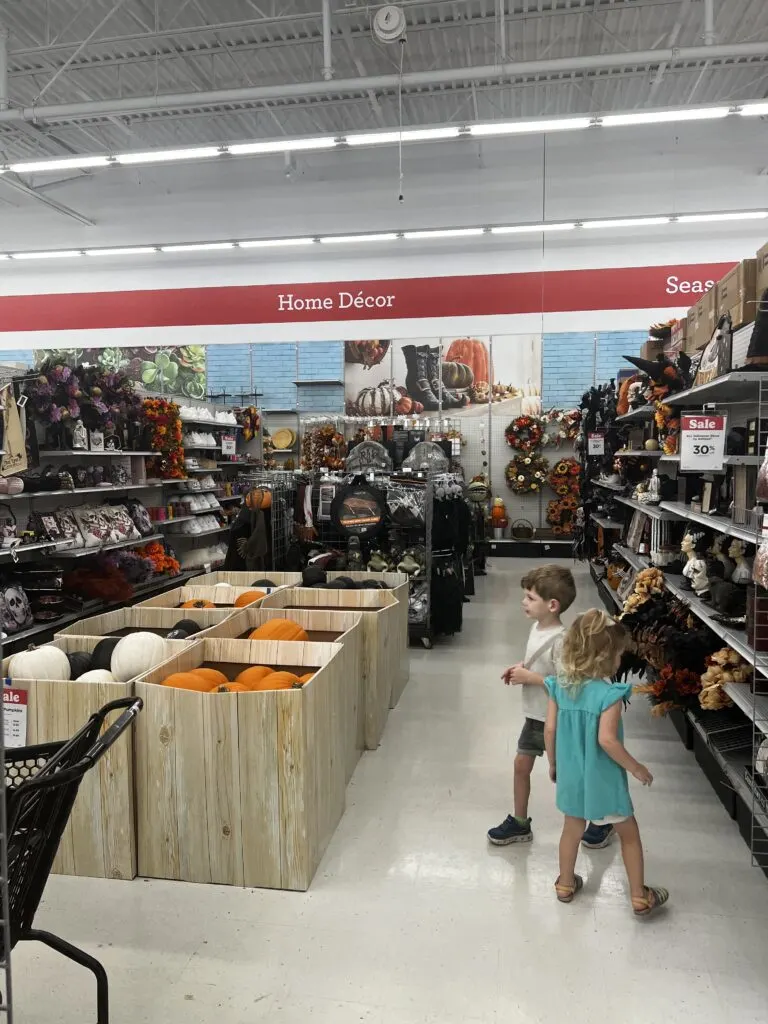 Indoor home decor
You can decorate your mantel, dining room, or any shelves in your home for Halloween!
Outdoor Halloween decor
Decorating the front porch + yard are my favorite part of Halloween. Here are some great outdoor Halloween decoration finds at Michaels!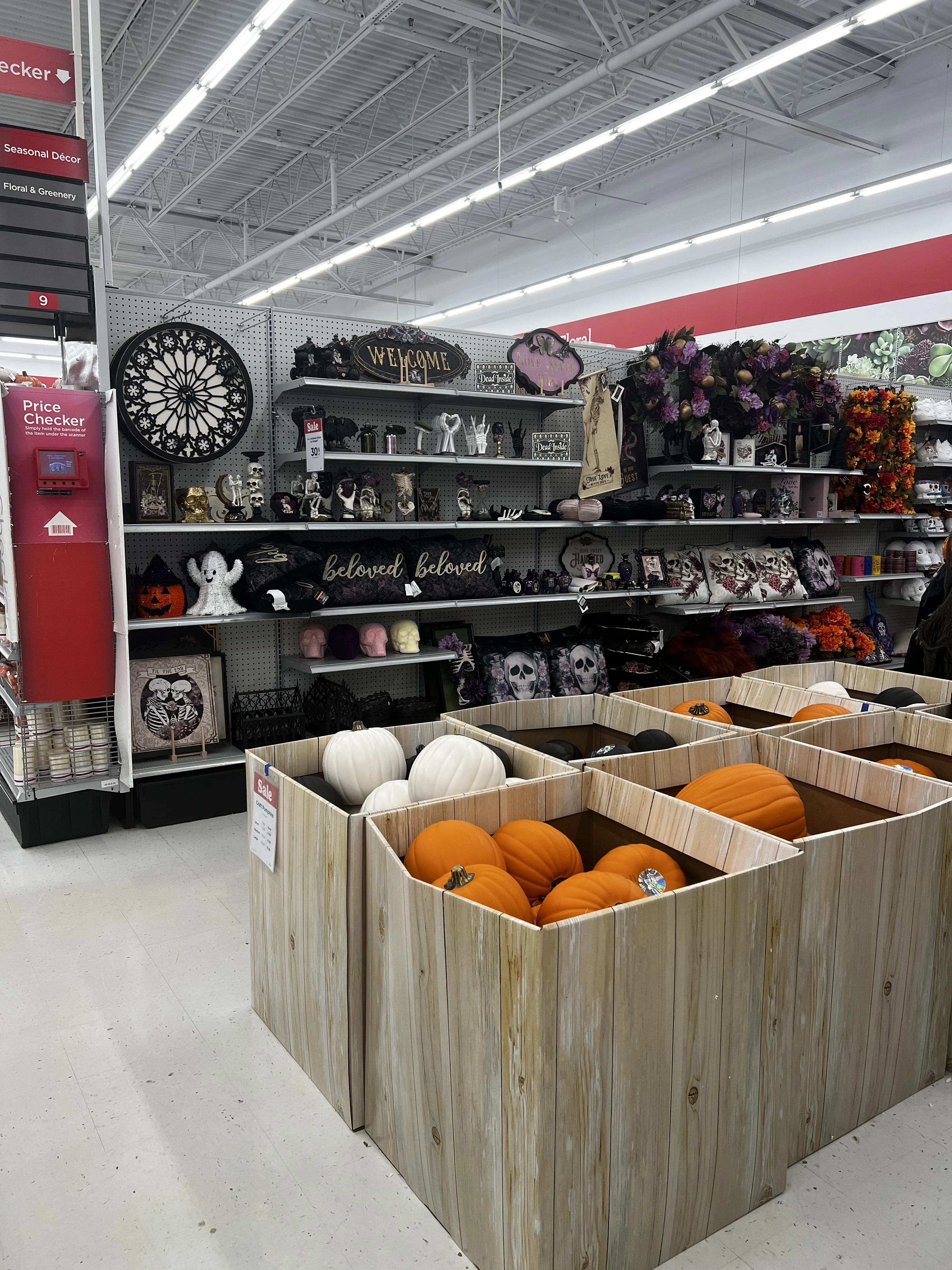 Faux pumpkins
Pumpkins are some of the best Halloween decor – plus, a lot of them can work for fall through Thanksgiving!
Halloween baking
Love baking? Here are some Halloween themed baking accessories!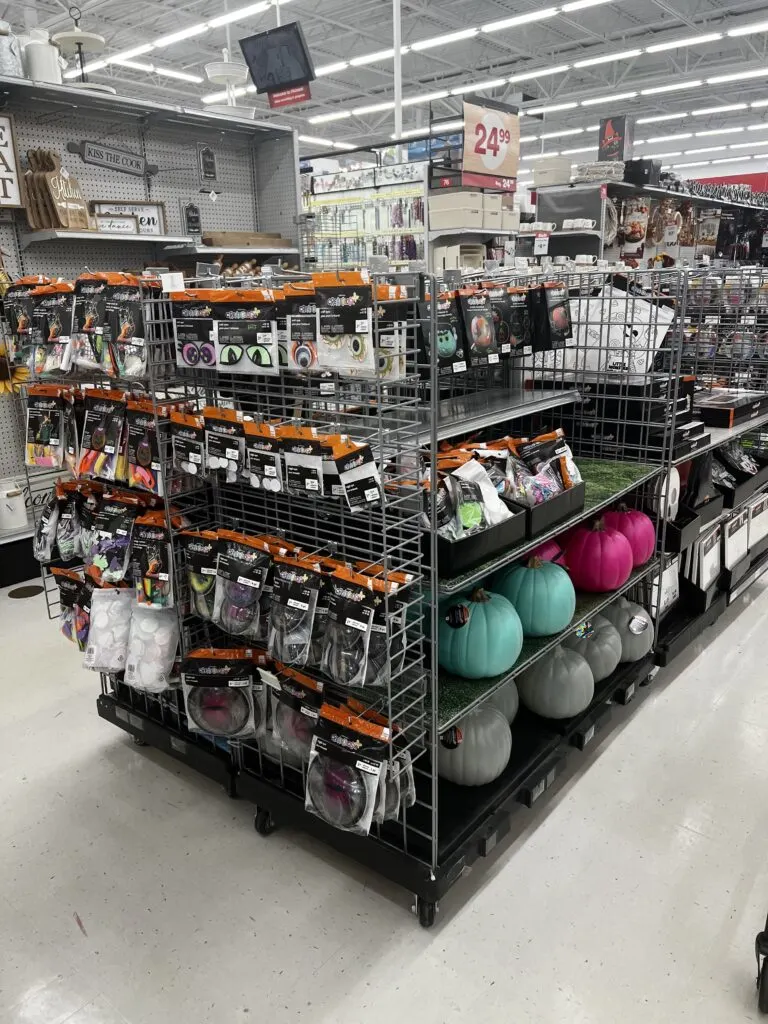 Halloween craft supplies for adults
Get your craft on with these Halloween craft supplies for adults.
Halloween crafts for kids
Get your kids in the halloween spirit with these cute craft kits!
What are you shopping for this halloween?