When we bought our new house, we knew that we would want to fully re do the master bathroom. However, we are prioritizing the kitchen and downstairs above it and so most likely won't get to a bathroom makeover for at least 12 months. So, in the meantime, we wanted to do a mini-makeover to get the bathroom to a nice usable and more attractive place for the next year.
Here is our Phase 1 plan (Phase 2 being fully gut in 2017/2018!) We don't want to sink to much cash into things that will be ripped out in a year so we kept that in mind when making this list:
Scrape & paint ceiling
Paint walls
Paint existing vanity, add knobs
Add shelving over the toilet
Remove built in medicine cabinet
Update light fixtures
Add hooks, rods, and organization, replace toilet seat
Update bathroom door
Add rugs and accessories
Update shelving in linen closet
Add a closet organization system
We will be working on this room as our main project for the next month or so while still focusing on other small projects around the house. We can't wait to share. In the meantime, here are some updated "before" pictures. The only things that we have done in here so far are take down the door to the closet, frost the windows and hang blinds.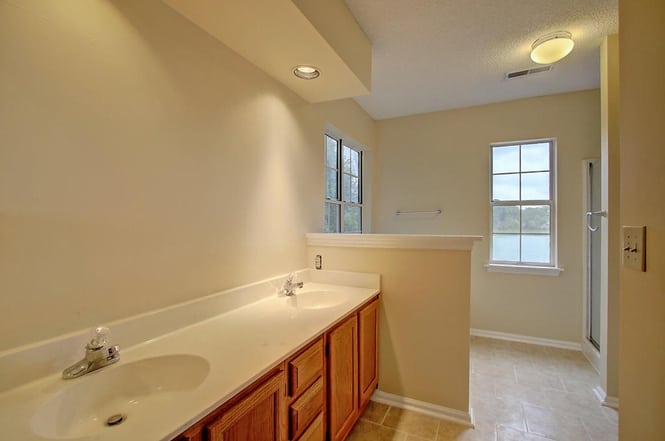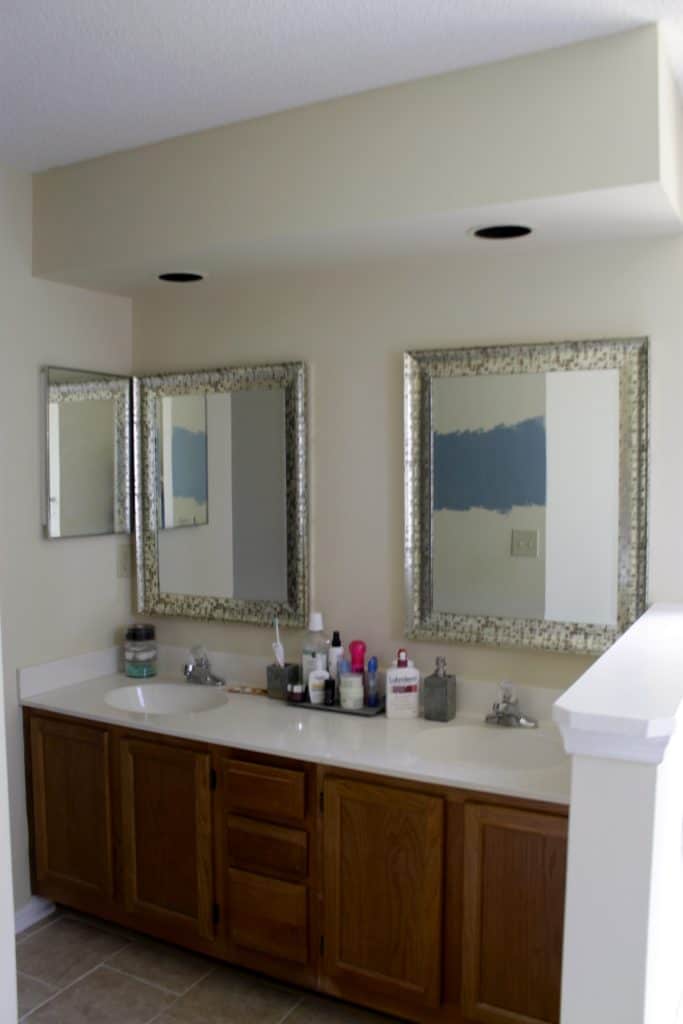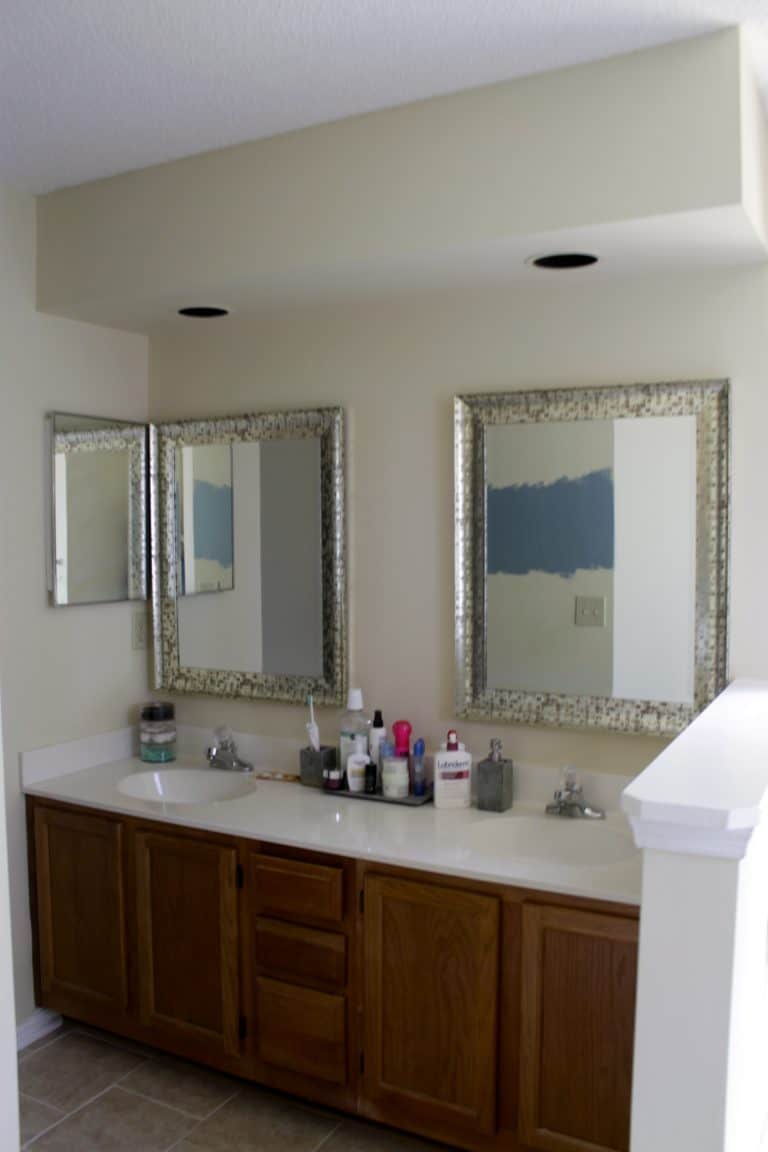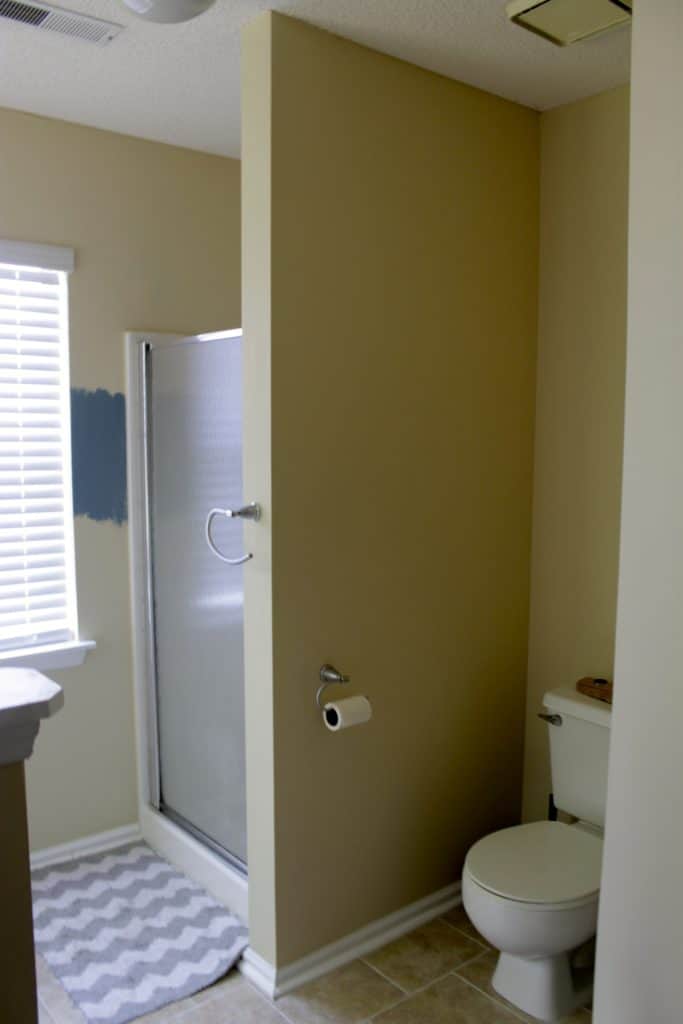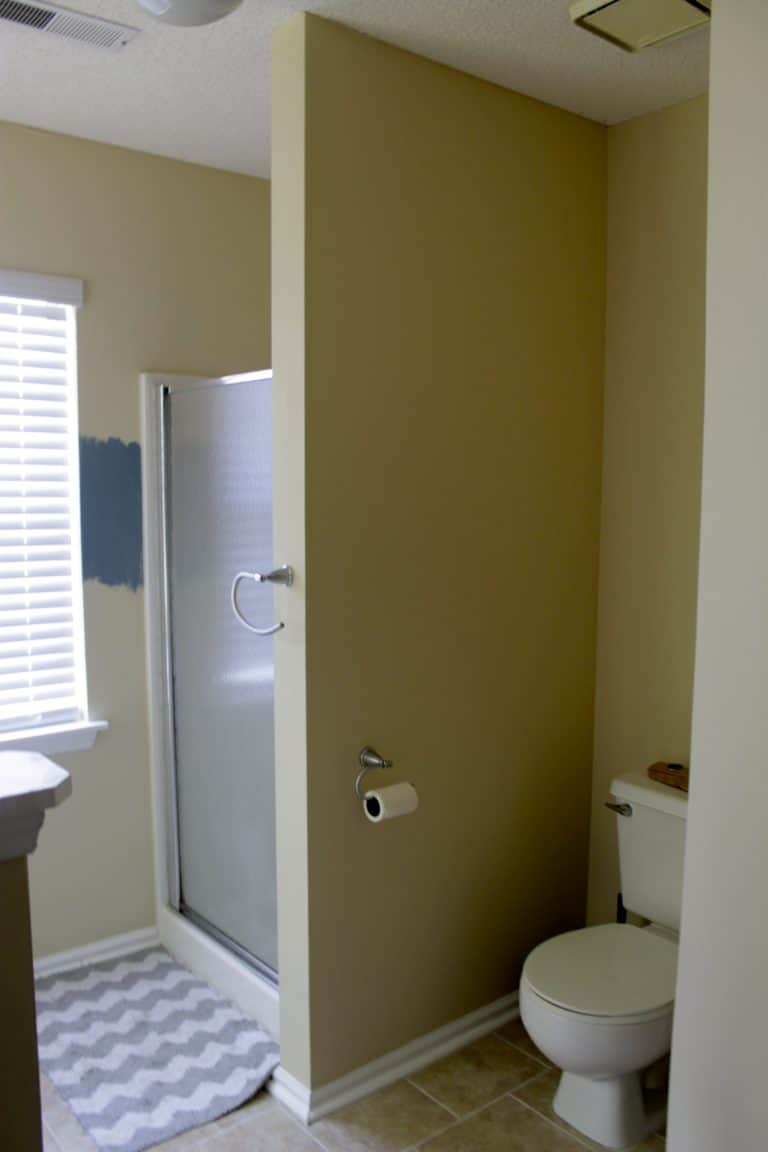 Keep checking back for our updates!