Wanted to share with you today something we've been working on for a little while. A few weeks back, I picked up two one-inch thick slabs of live edge black walnut on Facebook Marketplace. The guy had a lots of pieces, but I loved the coloration and the grain on two specific pieces and thought that they would go a long way toward two projects we've been wanting to tackle.
Live Edge Wood Project Plans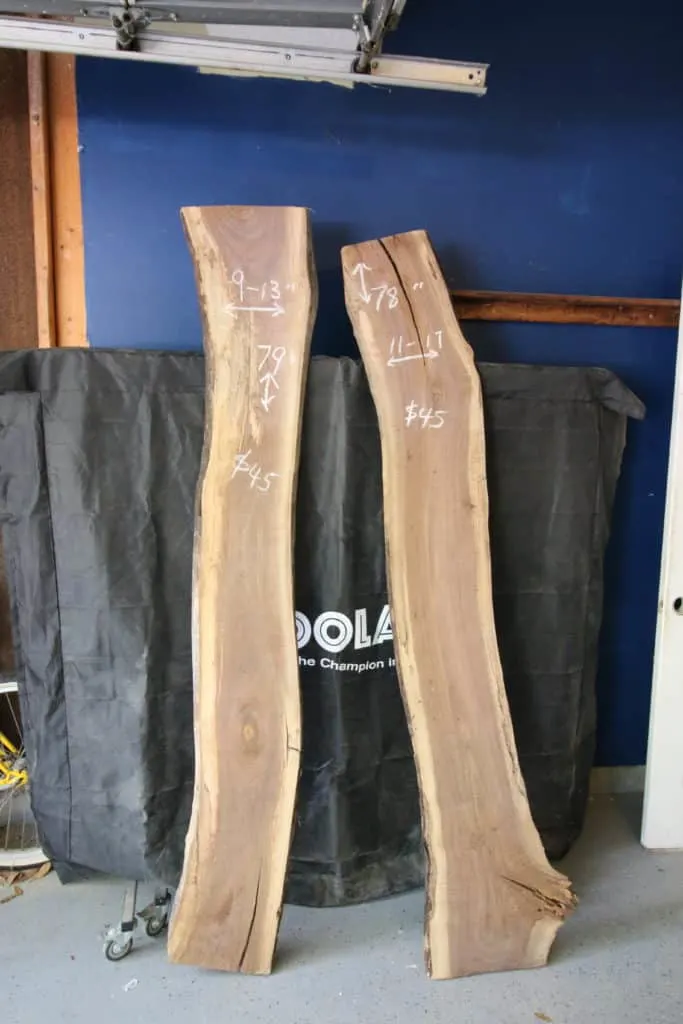 So these boards are amazing looking. Like I said, the color and grain really pops out naturally, so I know it will really stand out when they are oiled. But the other great thing was the knob on the one piece that sticks out really far. It gives the piece a ton of character that will really be an eye-catcher.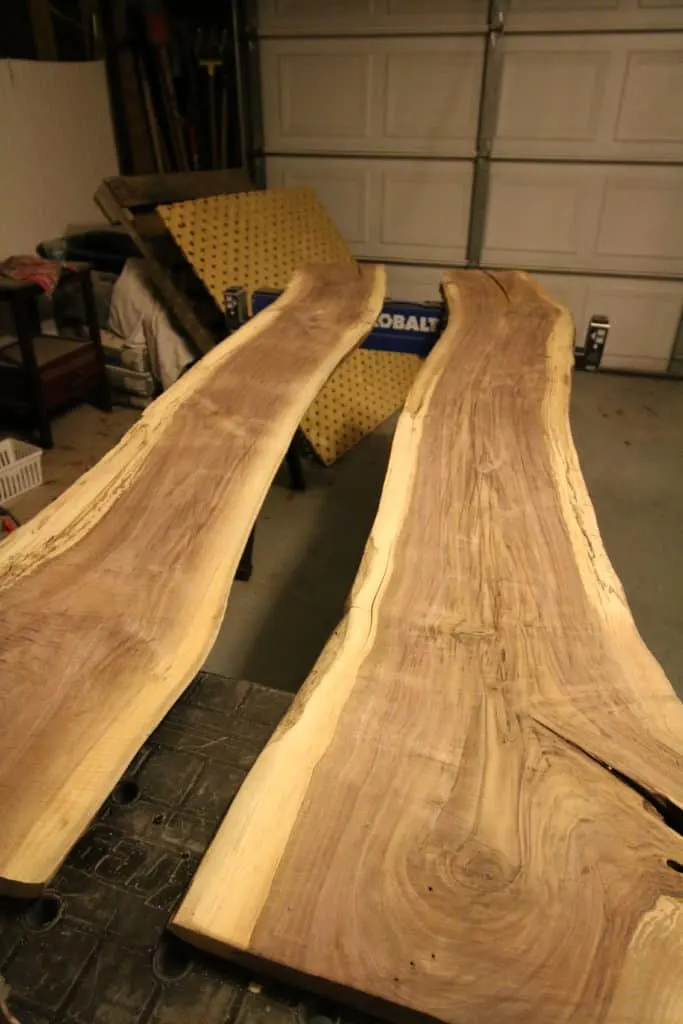 I've started by working on these pieces to get them into shape to use. They were pretty rough cut and showed the saw marks all along both sides of both boards. I wanted to get those out so that the board itself would be the star. I spent a long time with a hand plane shaving off bit by bit. I even went in and did a rough sand after the initial planing because the boards were still so rough and then planed again. After that, I went through several levels of sandpaper using an 80 grit belt sander, then 120 and 220 grit paper on an orbital sander to try to get the boards as smooth as possible.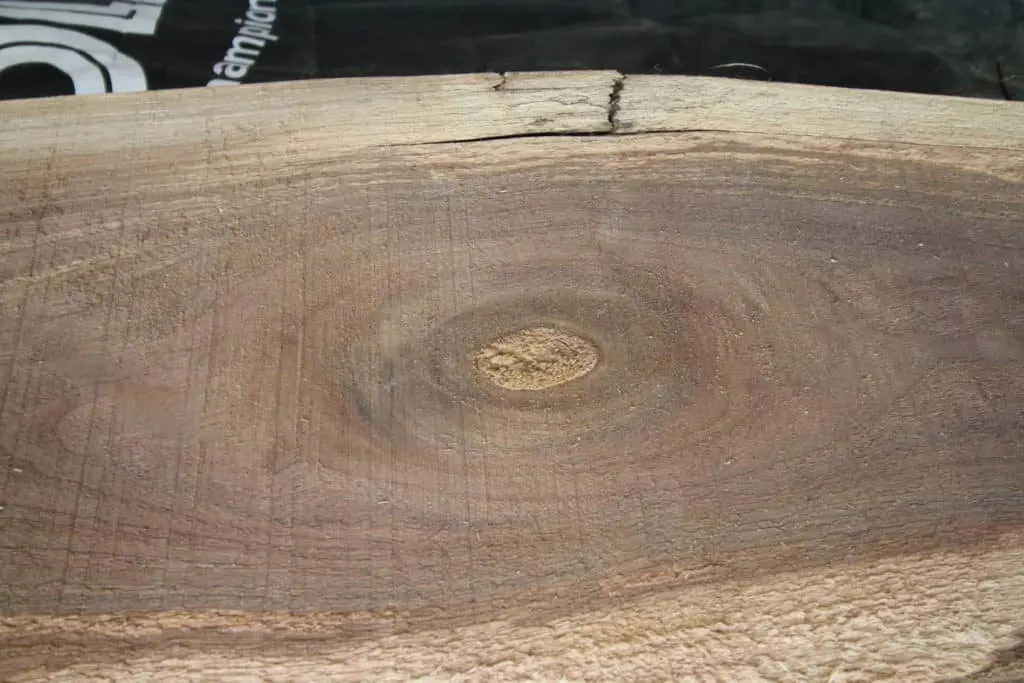 So now that I have done hours of planing and sanding (I've seriously never put this much effort into smoothing before), I'm ready to start our builds. I'm going to need to cut the boards in a couple different ways to start. The first project is going to be to create live edge shelves above our bar, but the slabs are too long. So I'm going to cut them down to size and make a flat edge on the back to go against the wall. With the cutoffs from each board, I'm planning to make some live edge epoxy side tables.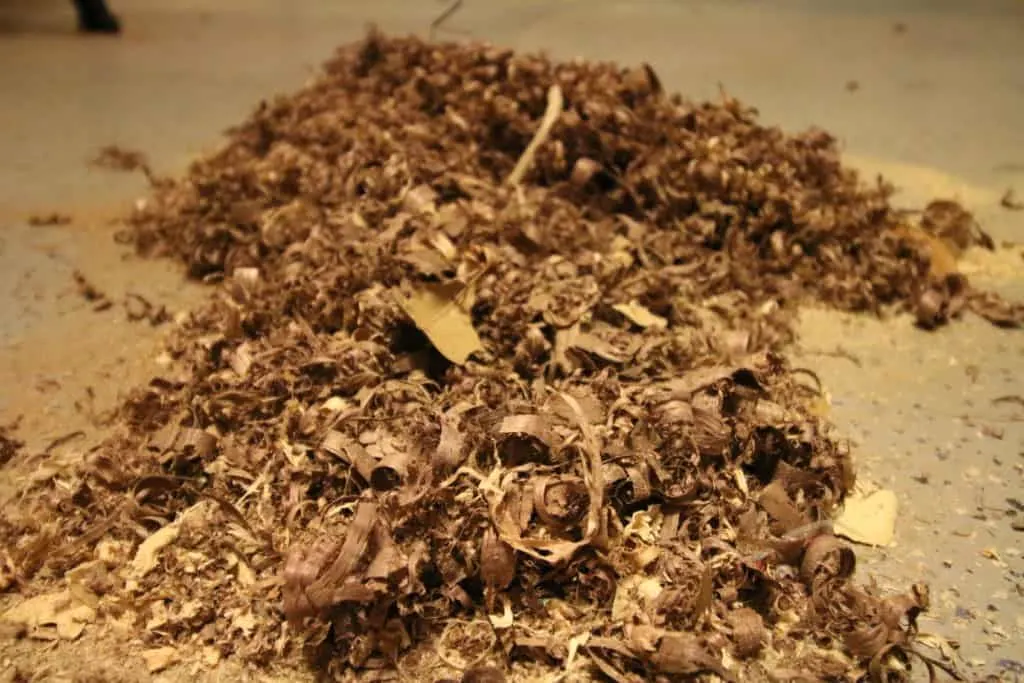 Aside from the one live edge coffee table we made when we first moved in, we haven't done too much live edge wood work, so we're really excited about these projects. Can't wait to share them with you soon!