Our third wedding anniversary was a couple of months ago now, but I couldn't share my gift to Morgan with you because we hadn't yet announced that she was pregnant! The third anniversary is traditionally the leather anniversary, which is a material I'm not used to working with, so I tried to make something thoughtful and incorporate the leather the best I could by making a leather and wood frame.
Leather Anniversary Frame
I ordered two different kinds of leather on Amazon for this project and used scrap 1/4 inch plywood. I ordered a sheet of pink leather (because pink is Morgan's favorite color and we were hoping for a girl) and a spool of a brown leather strap.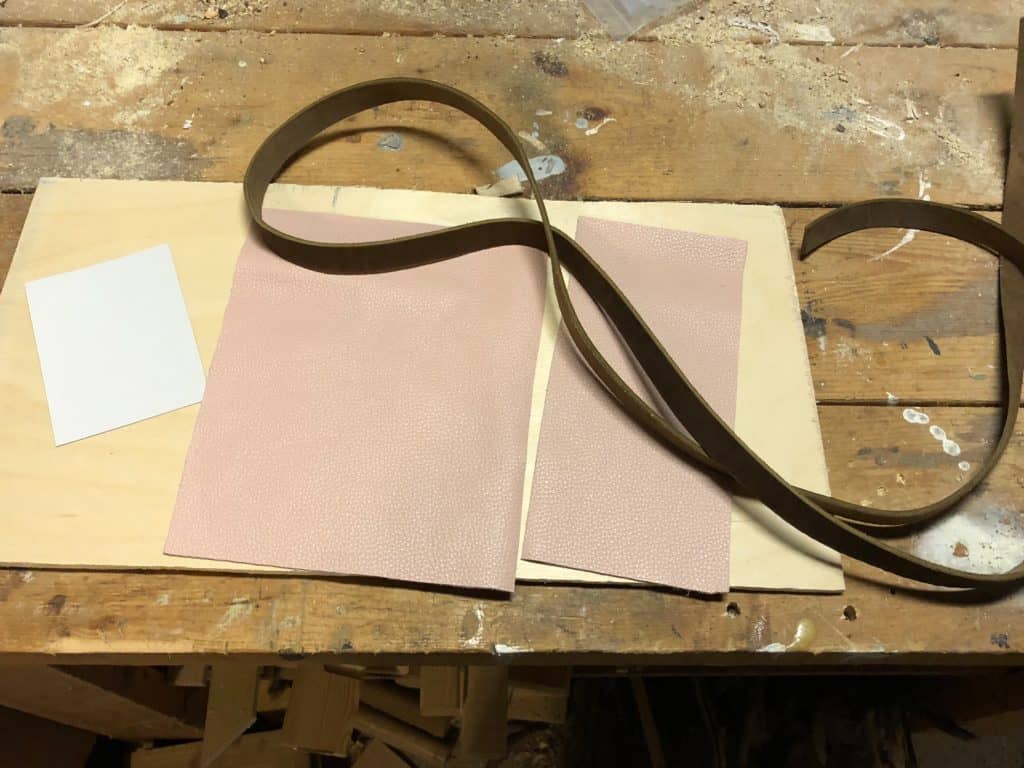 I sized the frame based on folding the sheet of pink leather and the size of the sonogram I was going to be framing. I cut out a plywood square and used Clear Gorilla Glue to adhere the pink leather around it.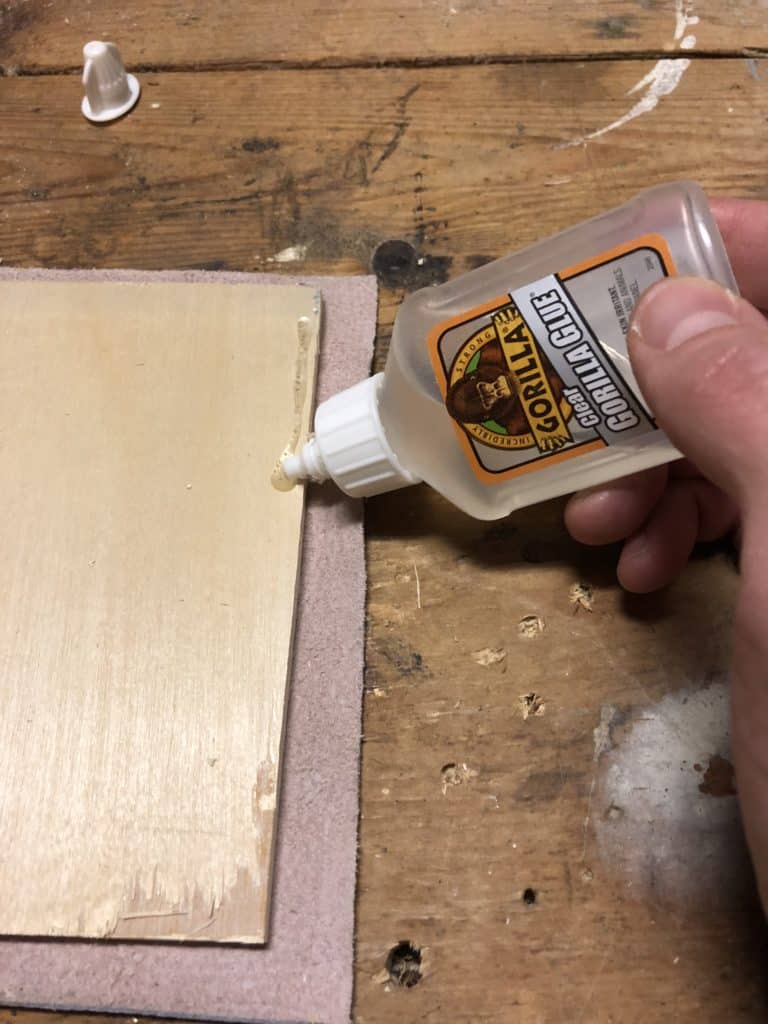 Then, I cut the brown straps and used the Clear Gorilla Glue again to adhere the brown leather straps around the edges of the frame.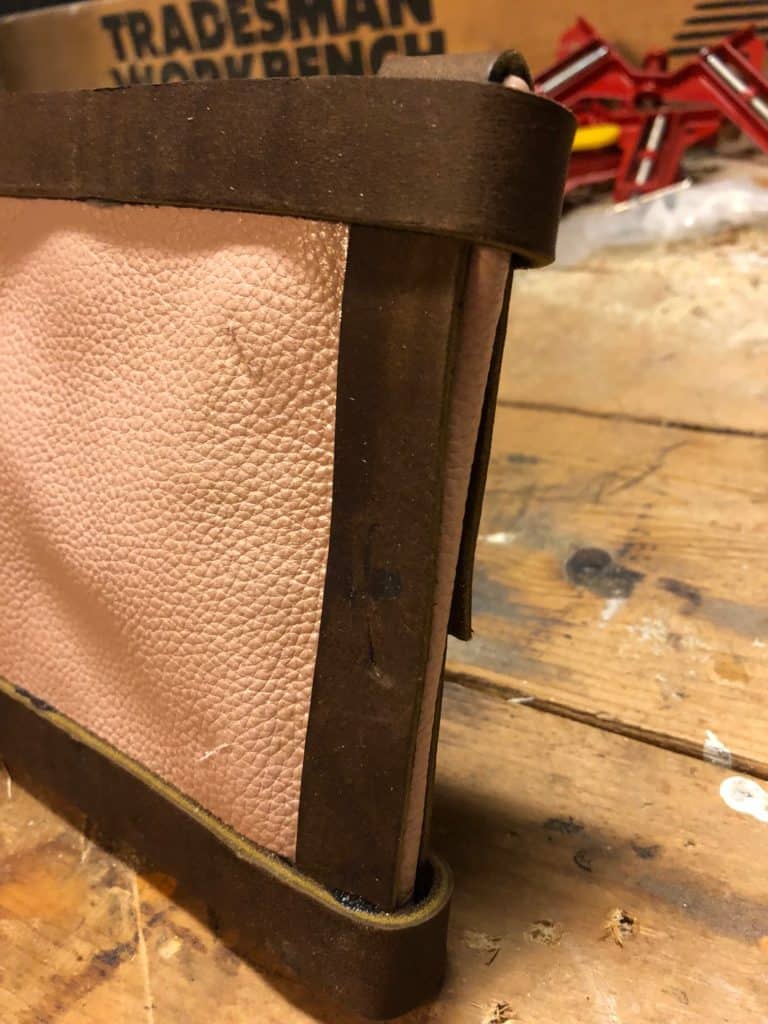 Finally I cut a segment of plywood at an angle and glued it to the back of the frame to serve as a stand.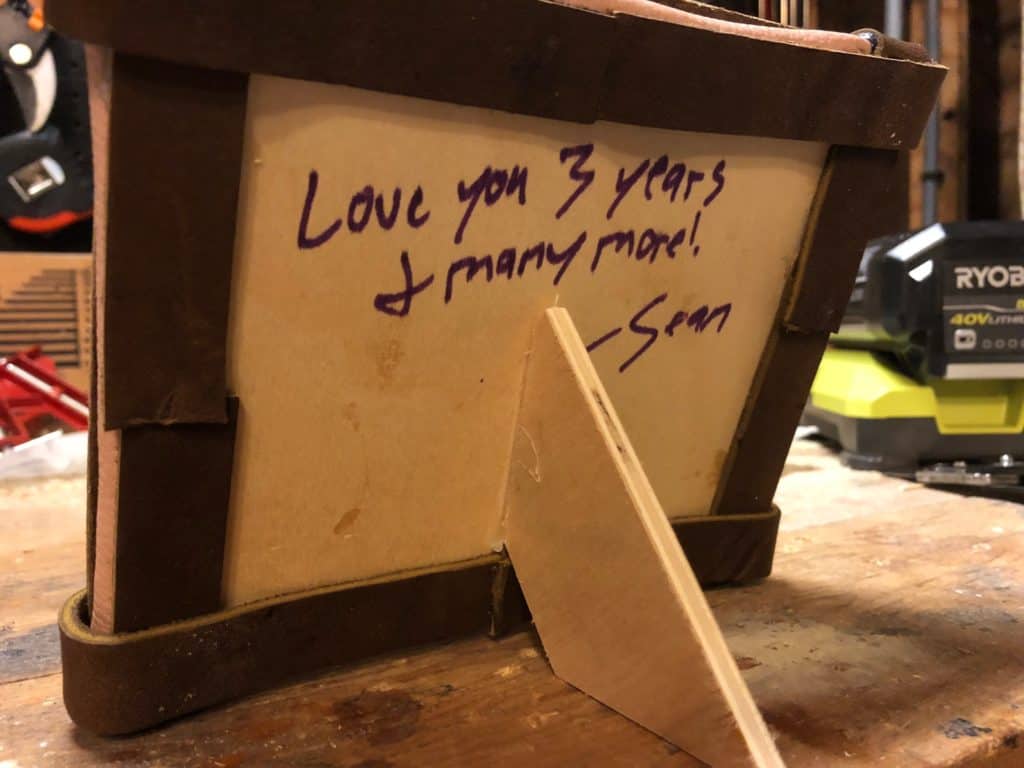 After the frame was made, I laid the sonogram down and used a knife to cut four small slits in the pink leather for the corners of the sonogram to slide into.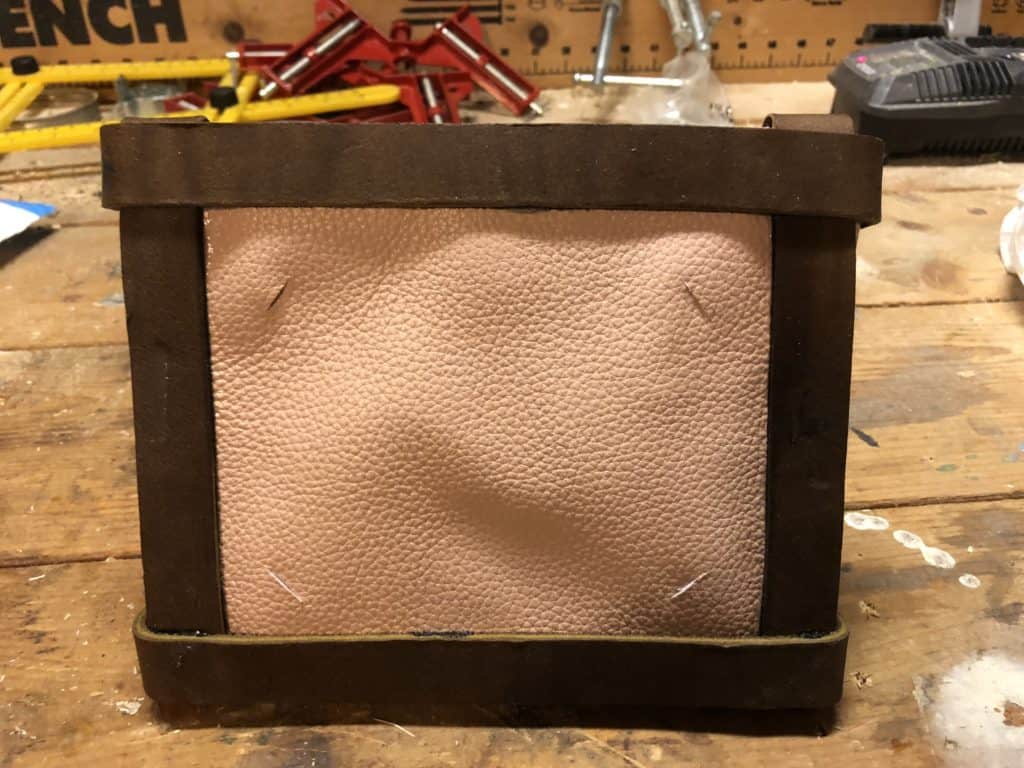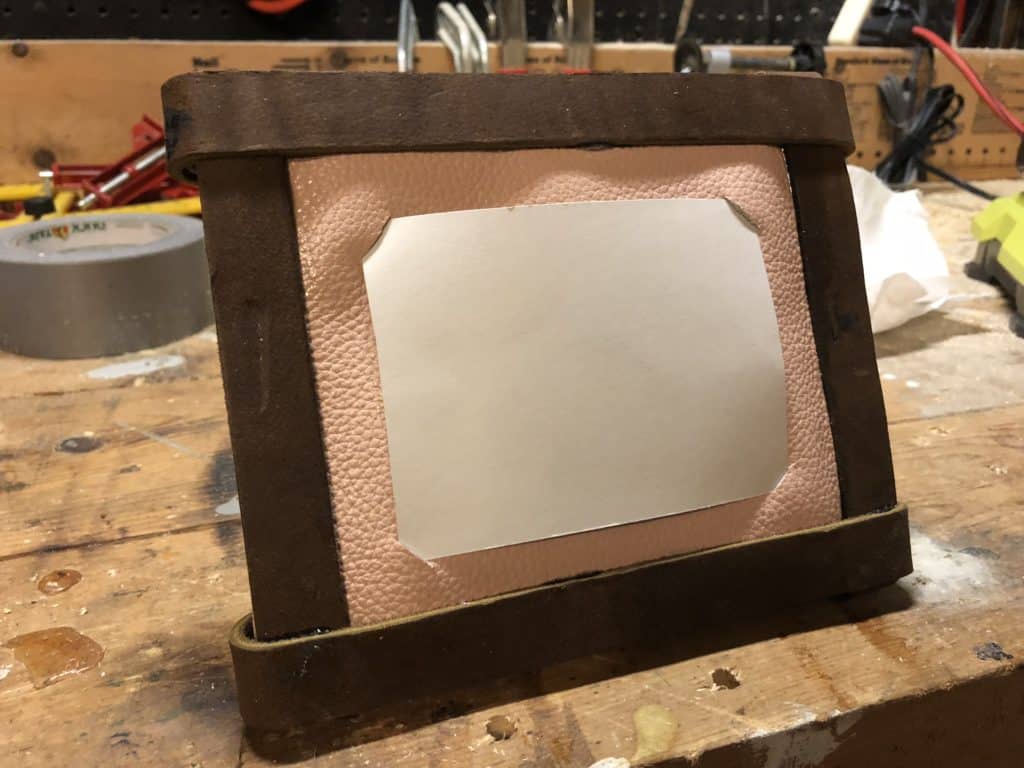 Not my greatest project ever, but I think it was thoughtful. I incorporated leather and our newest news, which we barely even knew at the time. This leather anniversary frame could be replicated and used for any photo of you and your spouse and serve as a nice piece of decor in your home.