If you're like us (or like most households in America), you most likely have a couple of iPhones or phones that need charged with a USB connection. Also if you're like us, you are always trying to find places to plug in your different adaptors into regular outlets or plug it into your computer. Well, we found a solution in a USB outlet box in this post from two twenty one.
We purchased this outlet and this outlet cover from amazon. If you'd still like to have 2 plugs (in addition to the USB) try this model, instead.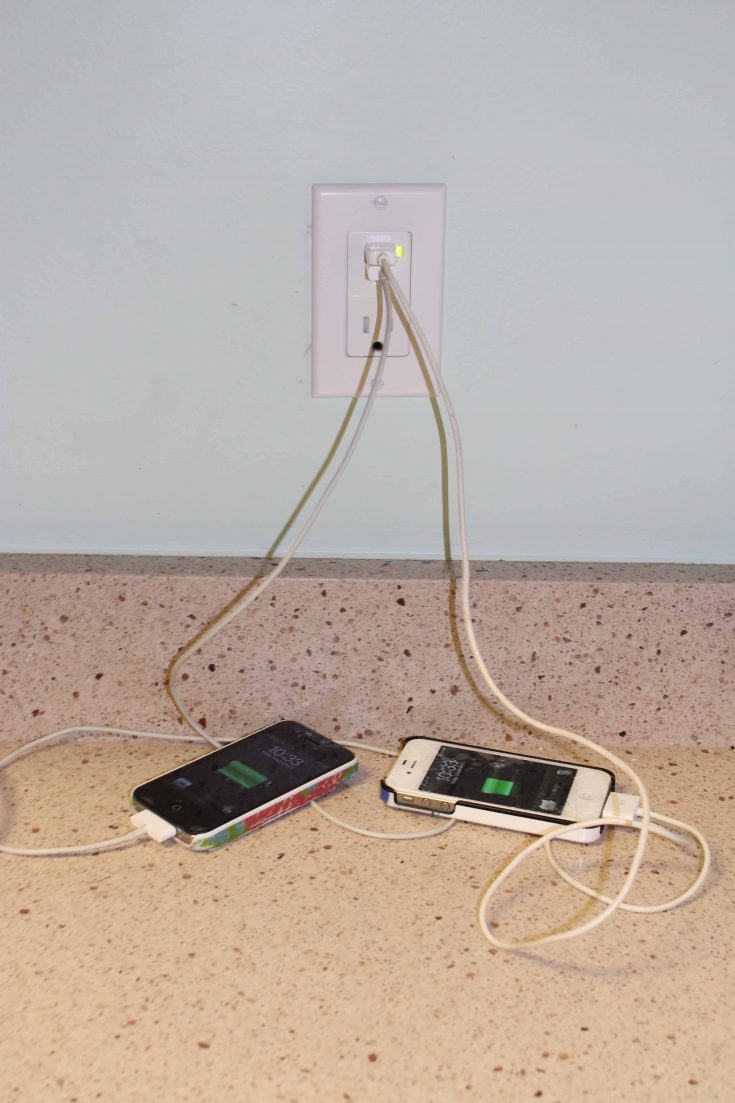 So how'd we do it? First things first- turn off the power to the outlet. And then double check it. Plug something in and make sure it doesn't turn on. Then, take off the outlet cover, unscrew the outlet, and pull it out (it will likely seem stuck, but that's because the wires will be thick and tight, so just keep pulling).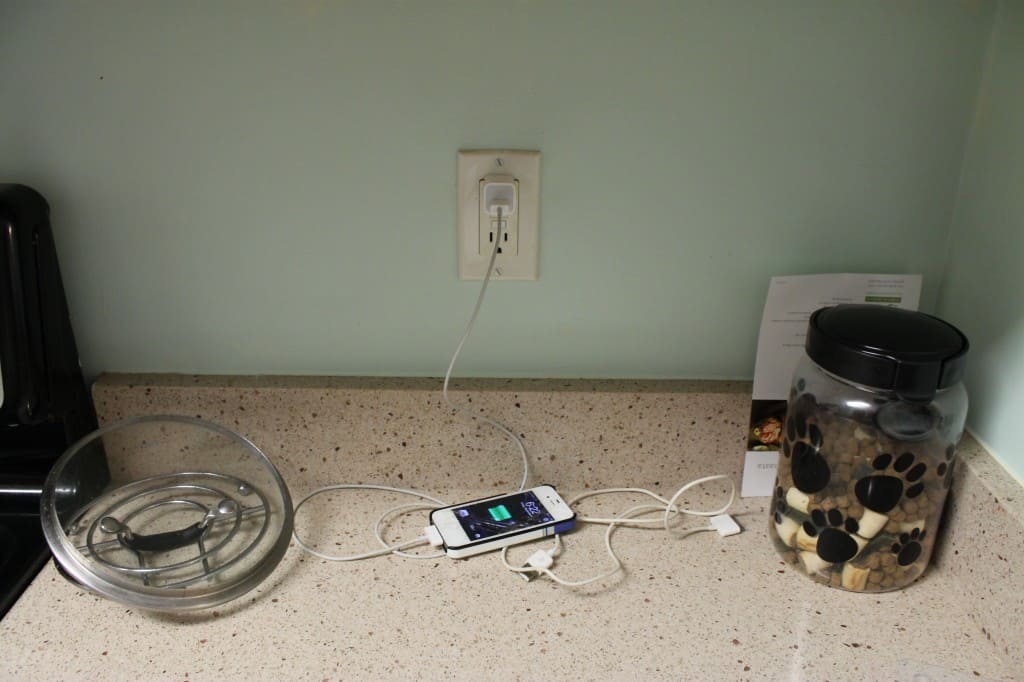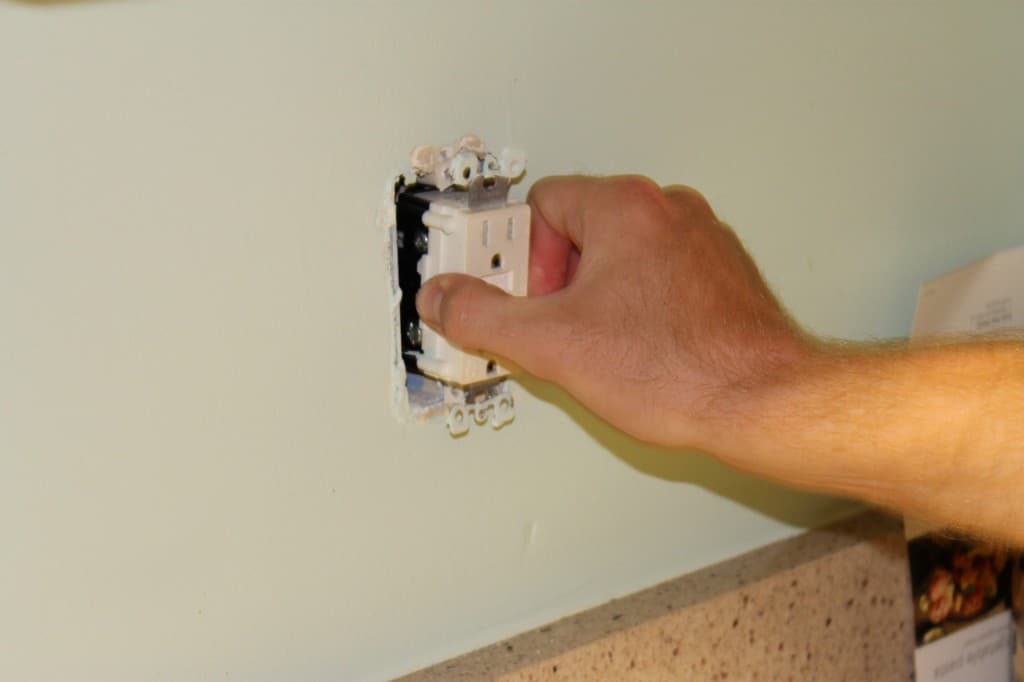 Next, disconnect the five wires that will be in the outlet box (two whites, two blacks, and a neutral).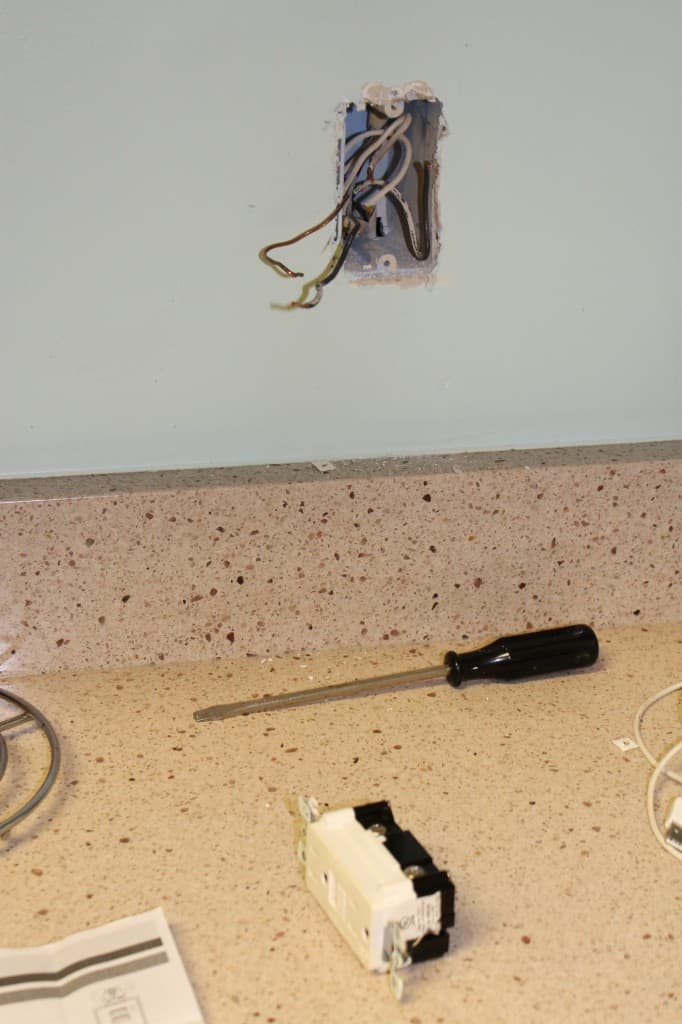 The next step is to take your new USB outlet and connect it to the wires in the box. The important thing here is to make sure to insert the correct wires into the correct slots and then tighten the screws. Then, bend all the wires back into the outlet box and screw the outlet into the wall.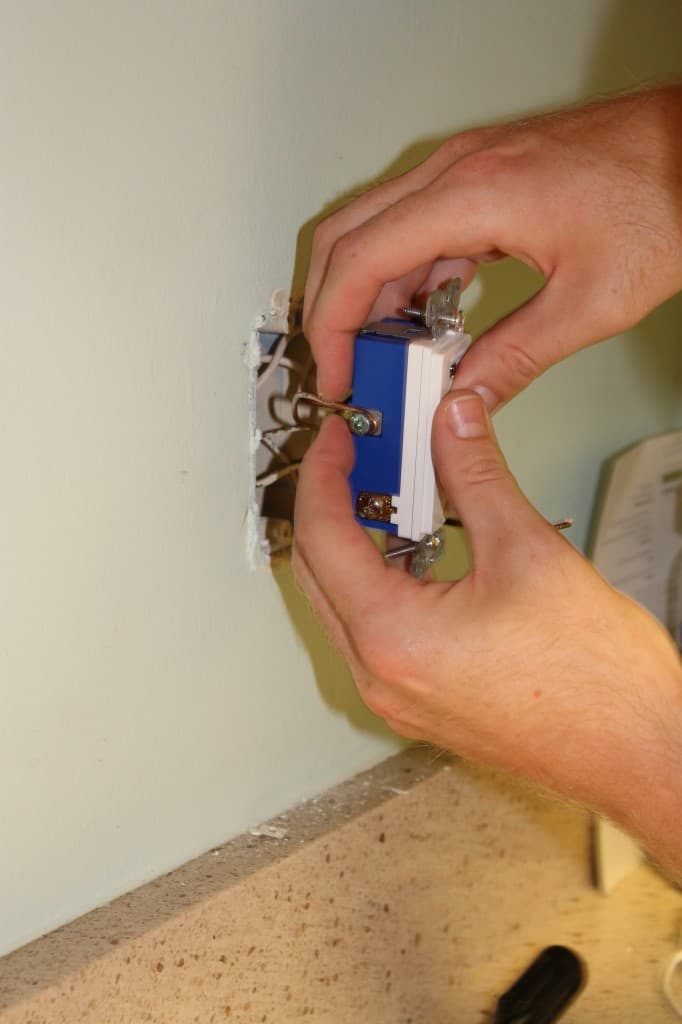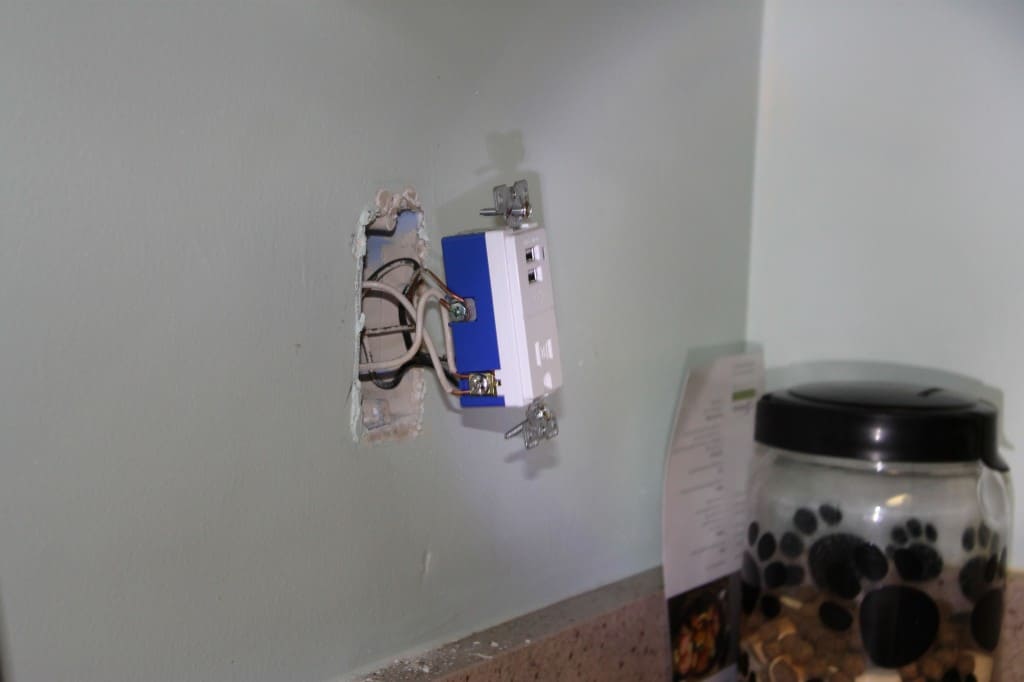 After that, simply crew your outlet cover back on and see how you have freed up space and can plug two USB cords into the same outlet and still have a regular outlet open!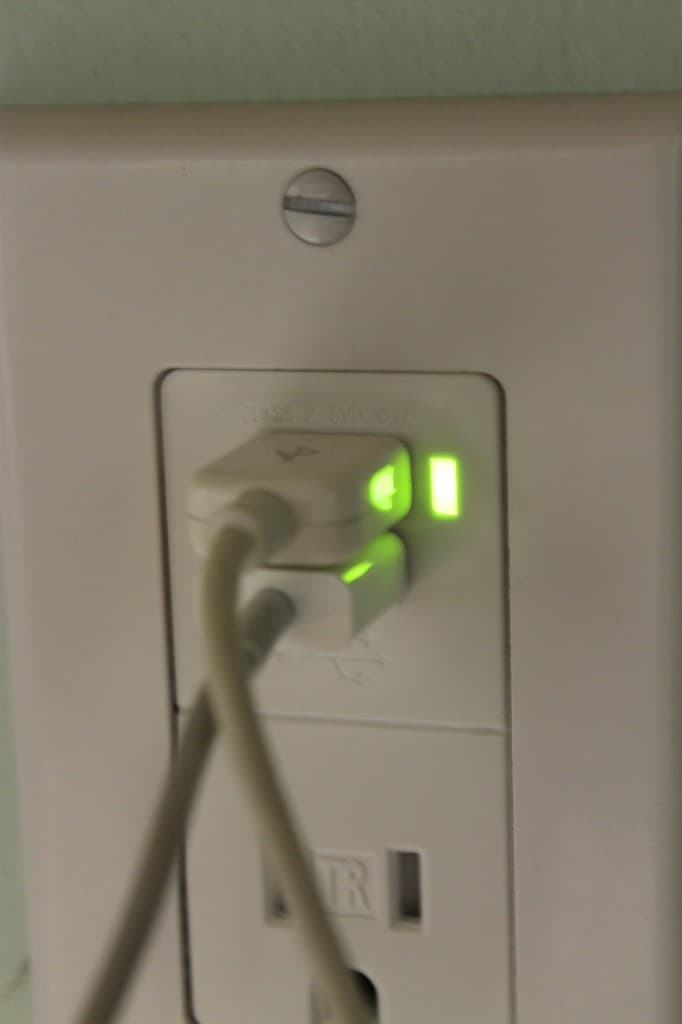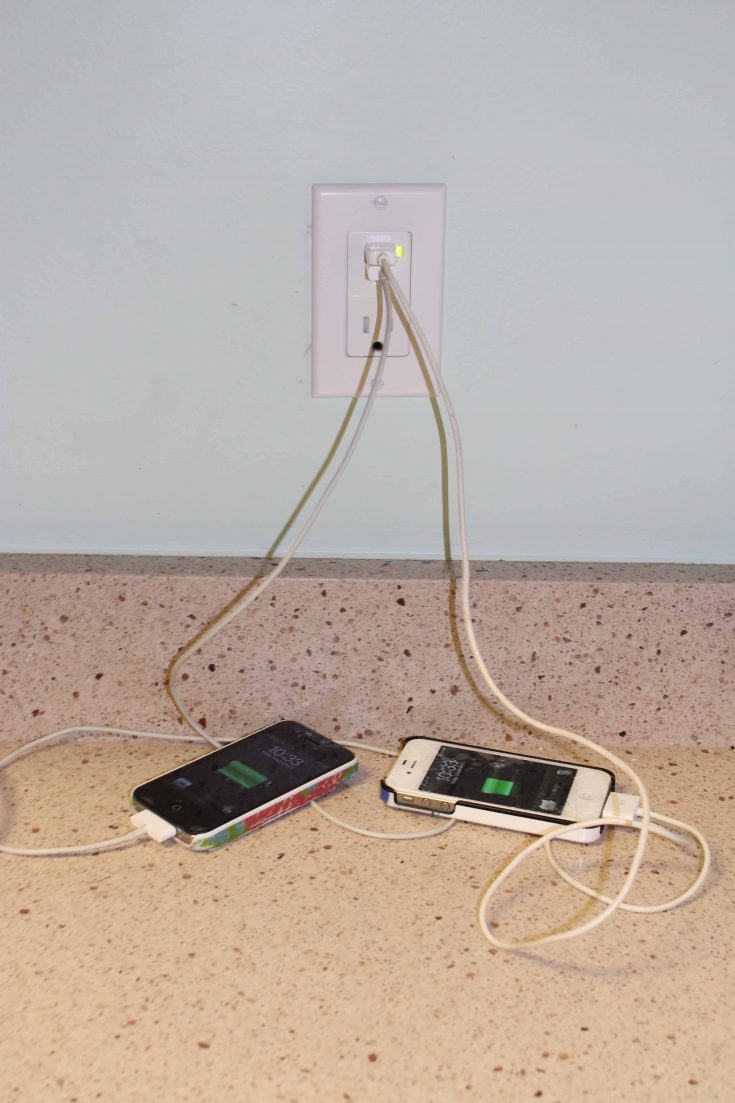 Isn't that so much better?
Go ahead and give it a try and let us know what you think!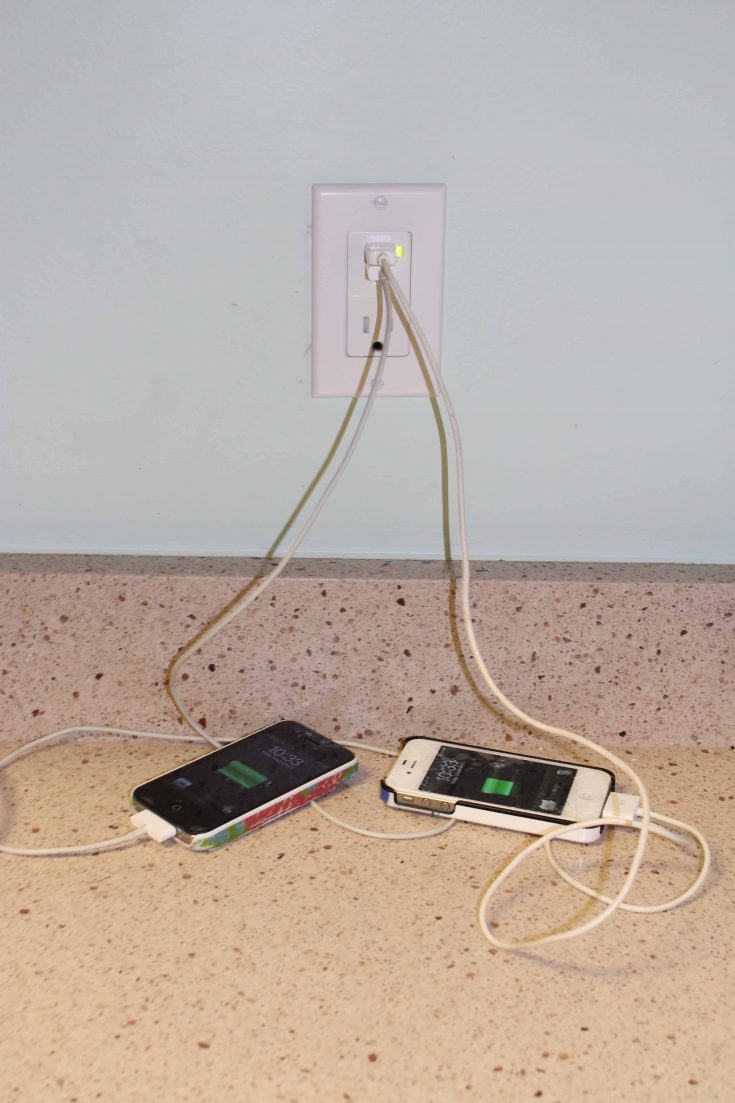 Yield:

1 new outlet
How to install a USB outlet
Need to charge things often? Here's how to swap a regular outlet for a USB outlet!
Tools
Flat head screwdriver
Phillips head screwdriver
Instructions
Turn the power off to your outlet by switching off that breaker. Double check this by plugging something in and making sure it won't turn on.

Use a screwdriver to remove the outlet cover.

Unscrew the outlet itself and pull it out.

Disconnect the five wires that will be in the outlet box (two whites, two blacks, and a neutral).

Take the new USB outlet and connect it to the wires coming from the wall. Match the colors of the wire. Tighten the screws.

Bend the outlet back into the wall and screw into place.

Replace the face plate.

Cut back on the power and test. Enjoy!
Recommended Products
As an Amazon Associate and member of other affiliate programs, I earn from qualifying purchases.