Have barstools that you want to shorten to use as dining chairs? Here's a step by step tutorial to show you how!
My buddy recently bought a house and someone gifted him a dining room table they weren't using. However, the chairs he had were bar stool height chairs. He asked if we could turn them into standard dining chairs.
Being the crafty individual I am, I said "sure" and figured we'd figure it out. Turns out, if you want to turn bar stool chairs into dining chairs, it's super simple.
This is a great tutorial if you are wondering how to shorten bar stools for any reason!
How to turn bar stool chairs into dining chairs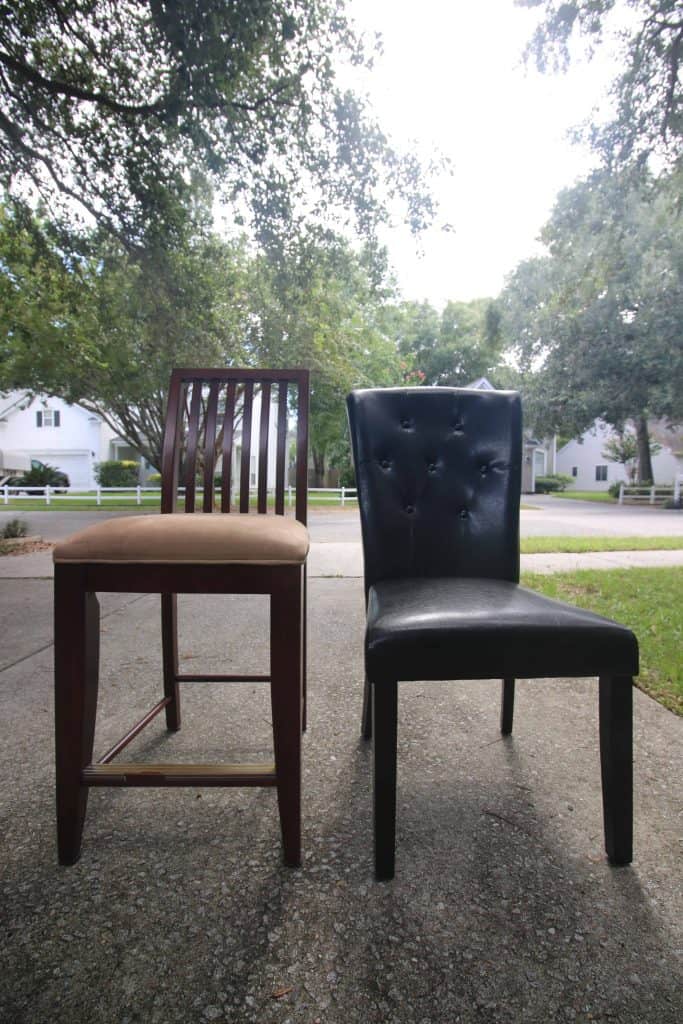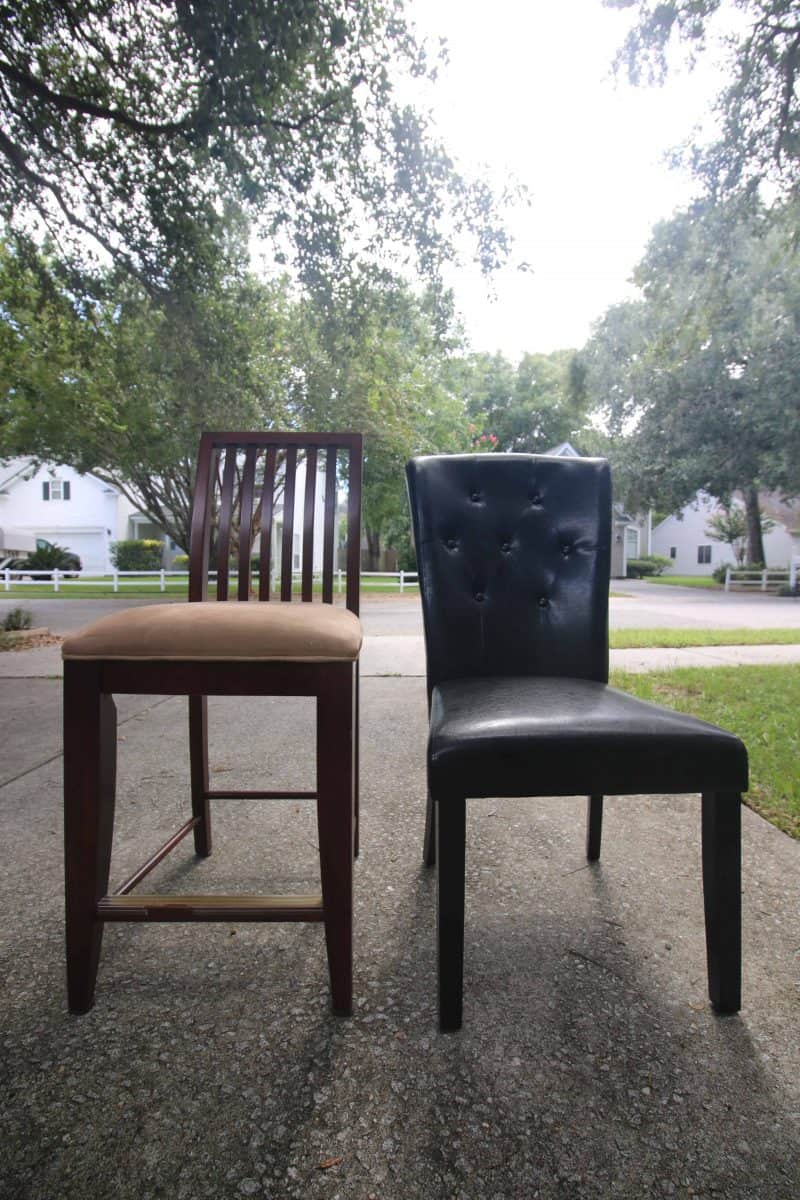 The main difference, aside from height, between bar stool chairs and dining chairs is that bar stools usually have cross supports. These supports stabilize the legs when they are so tall.
These aren't really necessary for standard height dining chairs. So, if you want to turn bar stool chairs into dining chairs, you'll remove them.
If the bar stool cross supports have screws, unscrew them. If the bar is dovetailed into the legs, use a saw to cut them off flush with the legs.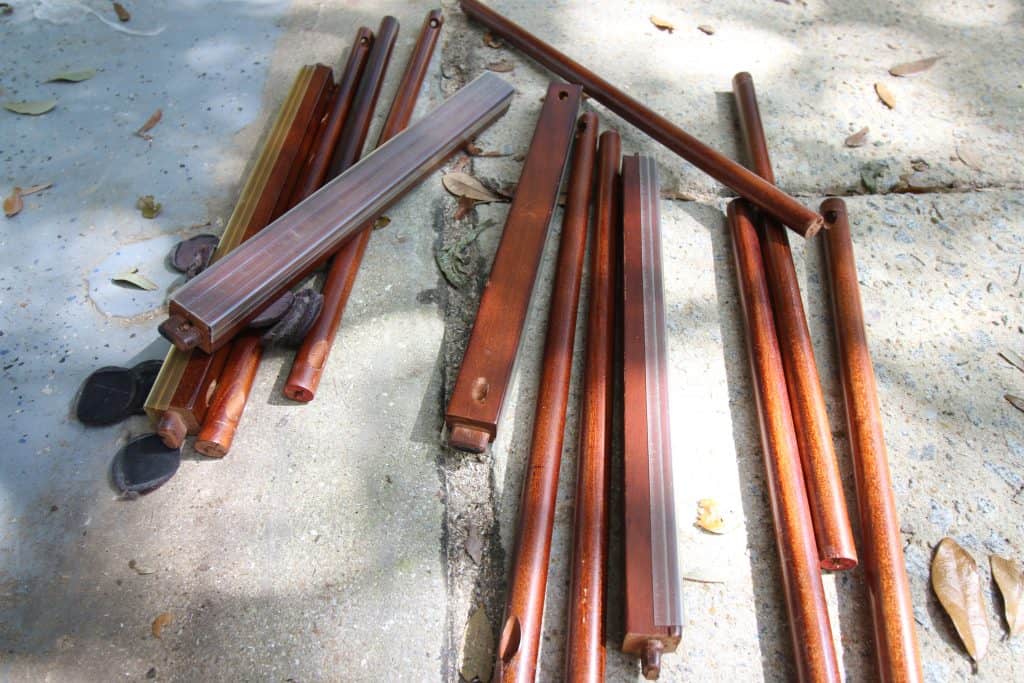 How to shorten bar stool legs
Measure the exact height of where you want the chairs to be. Remember that different chair cushions have different amounts of give to them when you sit.
These measurements tell you how much you'll need to take off the bar stool chairs. Mark that on each leg and then use a circular saw to cut the excess off.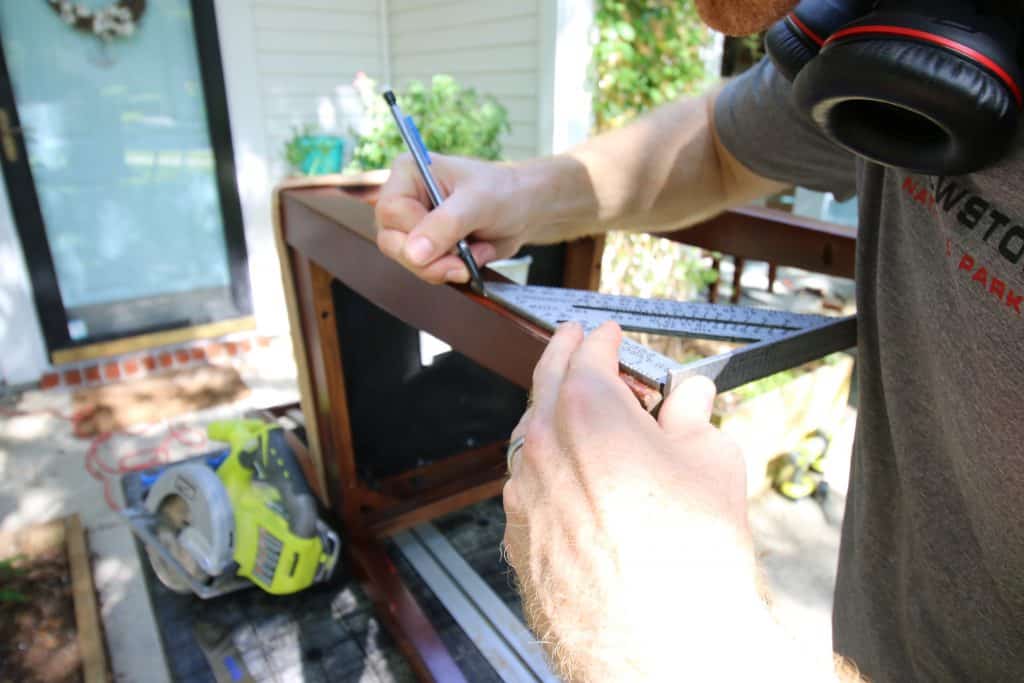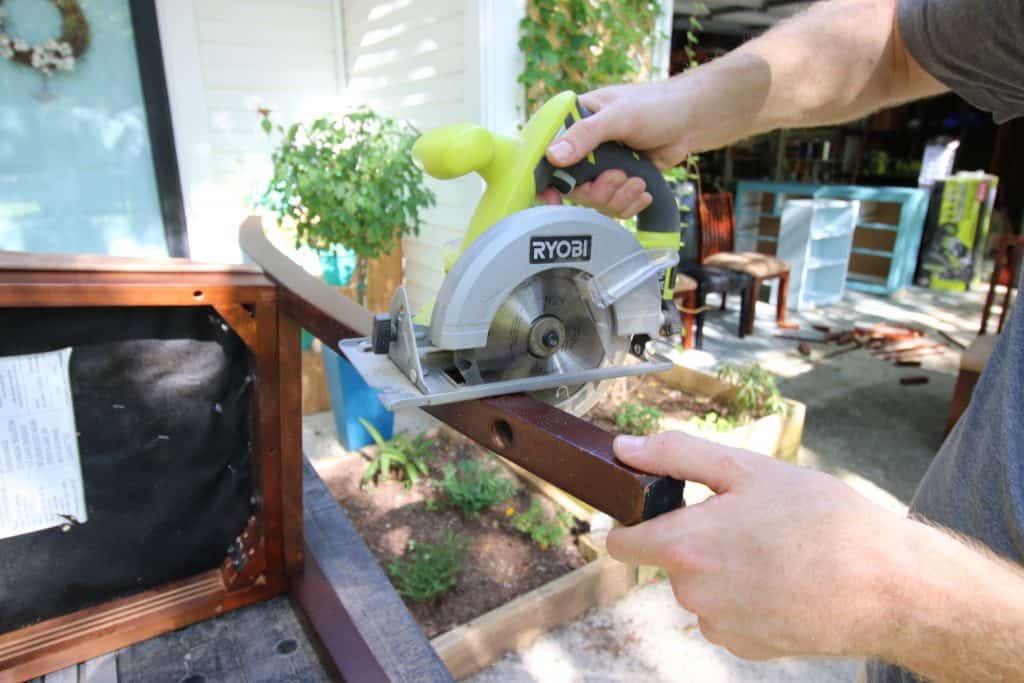 If you didn't cut off the area where the cross supports were connected to the legs, fill that hole with wood filler. Once dry, sand that down and choose a stain that is close in color to the legs. Stain the filled hole and the bottom of the leg.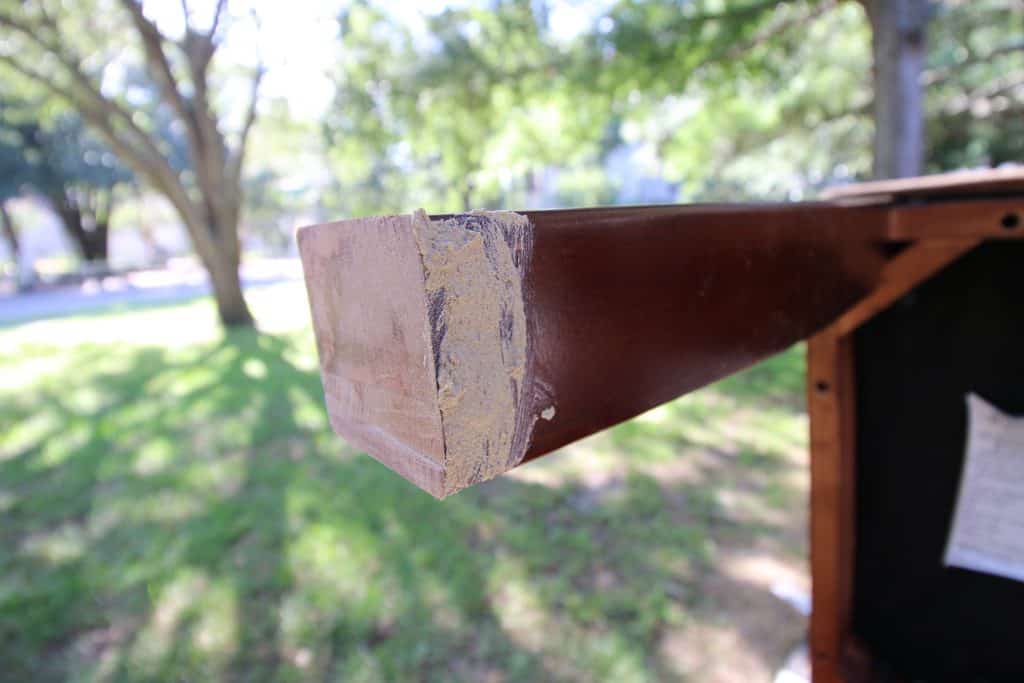 You'll also want to add new pads to the bottom of the legs to make sure they don't scratch your floors.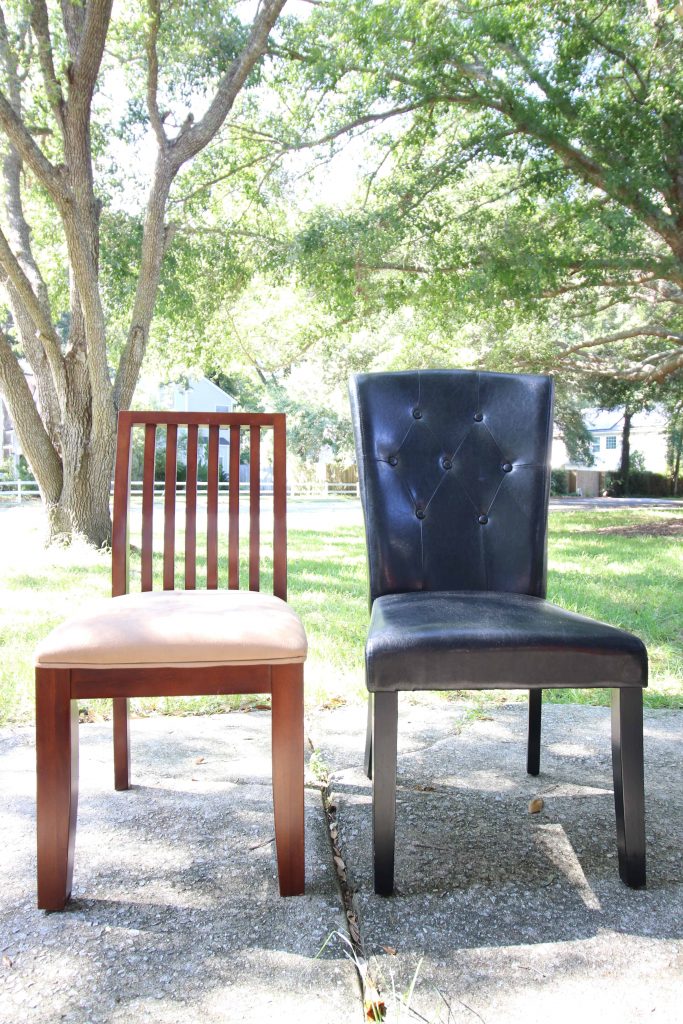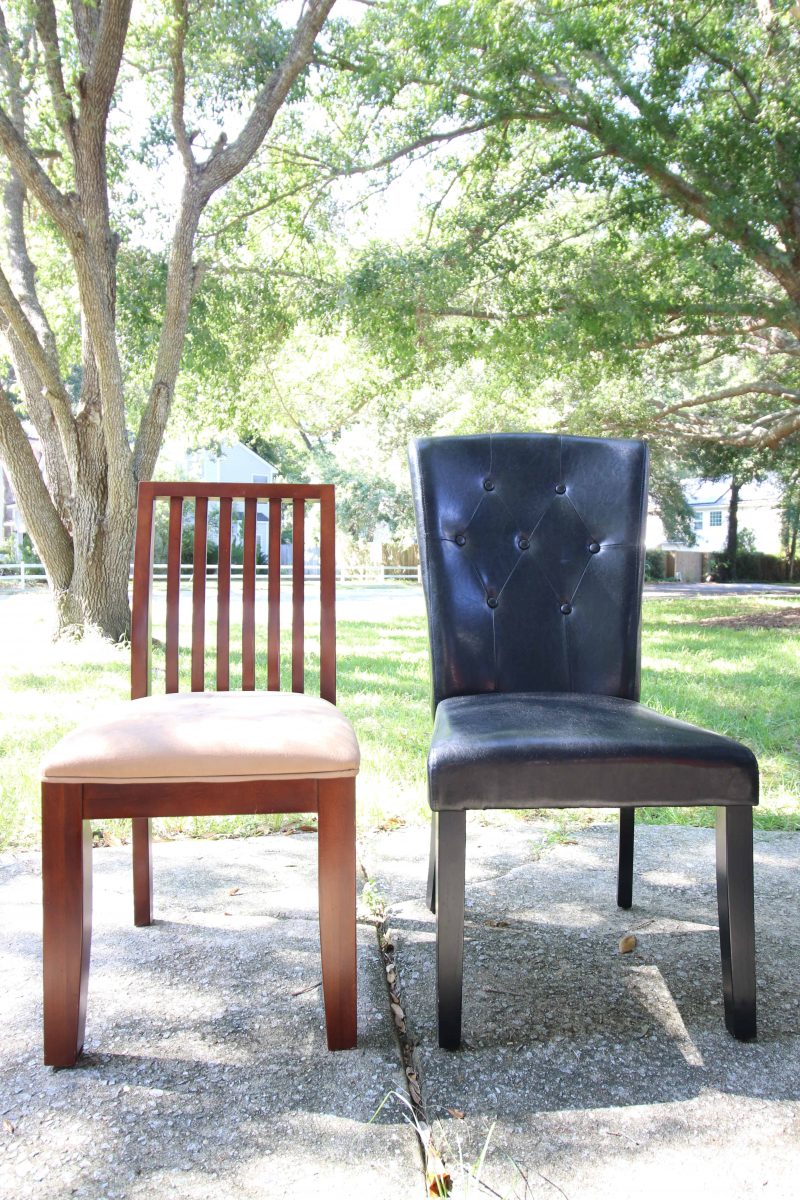 It's simple to turn bar stool chairs into dining chairs just by removing cross supports and cutting the bar stool legs down.
If you have or see bar stool chairs you really like the design of, but want for dining chairs, you can definitely make them work.
Can you believe how easy it is to cut down bar stool legs?!
Facebook | Instagram | Pinterest | Twitter | YouTube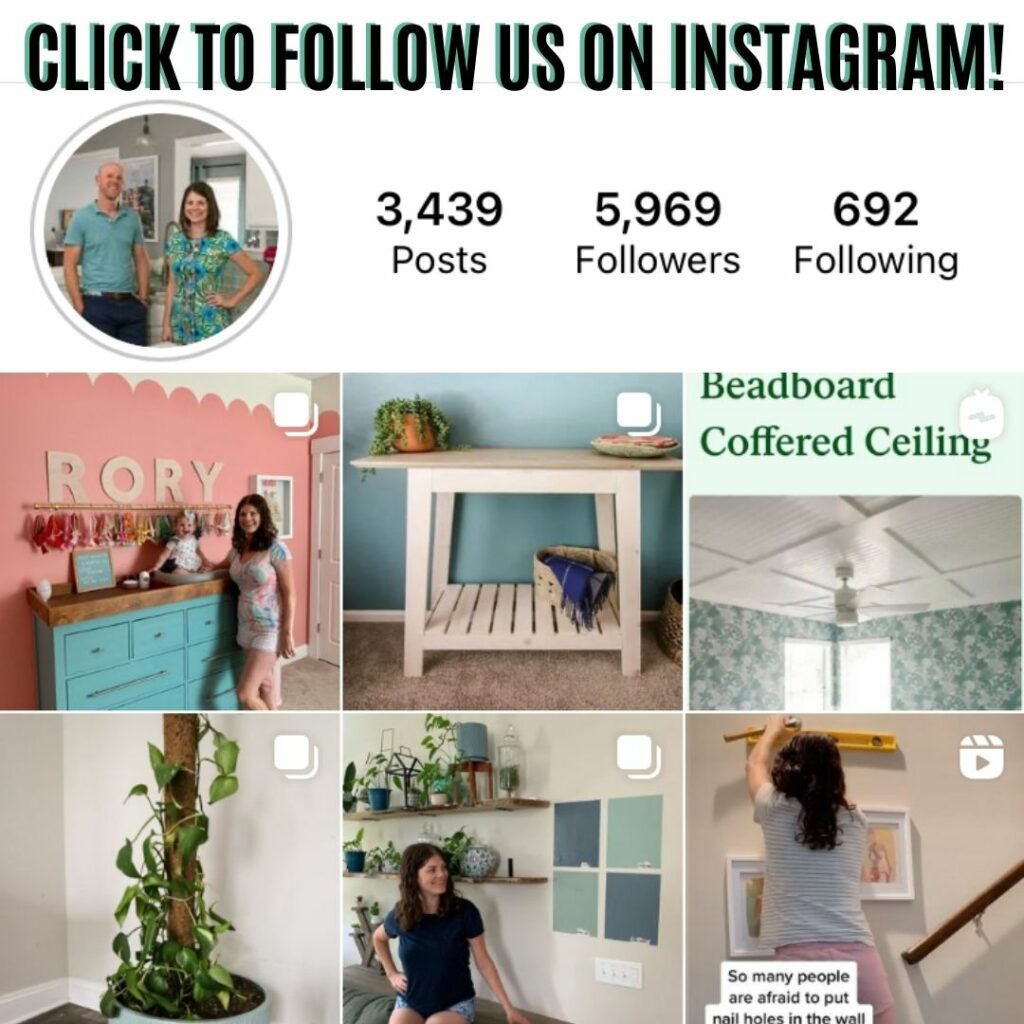 ---
Can we send you our newsletter?
Another great way to keep up with out latest projects is by joining our weekly newsletter! Get alerts of our latest projects and special peeks behind the scenes!
Follow along on Instagram
Join our online community where we share real time behind the scenes looks at our DIY projects and peeks inside our home + family!
---