Bear and CiCi are best friends. CiCi loves Bear so much that she likes eating her poop right out of the litter box! It's disgusting and there is nothing worse than coming home to this…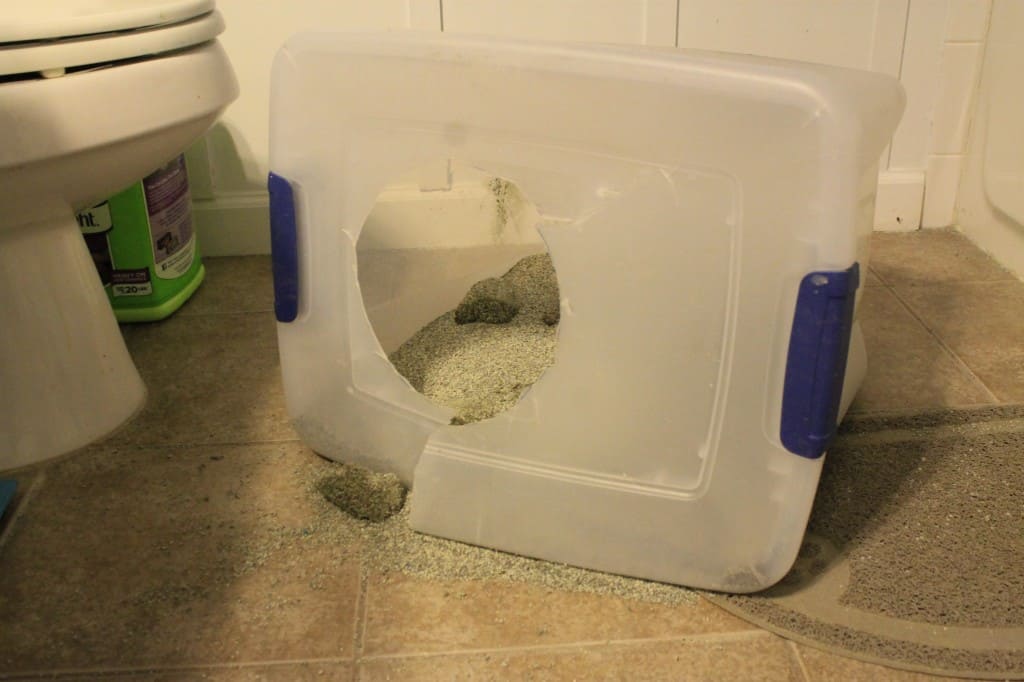 The box actually got flipped so hard once that it cracked! A new lid is on our to do list (you can see how we originally made this top entry cat box here). CiCi was flipping it over all the time while we were at work. We had to do something because Bear was then going to the bathroom on the side and it was getting disgusting. Plus, sweeping cat litter every single day is annoying. We had to figure a way to attach the box to the ground, but we needed to be able to move it to clean it and behind it when we needed to. Naturally, we thought of Velcro!
We got a pack of industrial strength Velcro and cut four pieces. We put one side of it to the underside of the litter box on the four corners.
Then, we attached the other side of the Velcro to the pieces that were already on the box. This made sure that they were going to be lined up properly instead of trying to measure and attach them directly to the floor.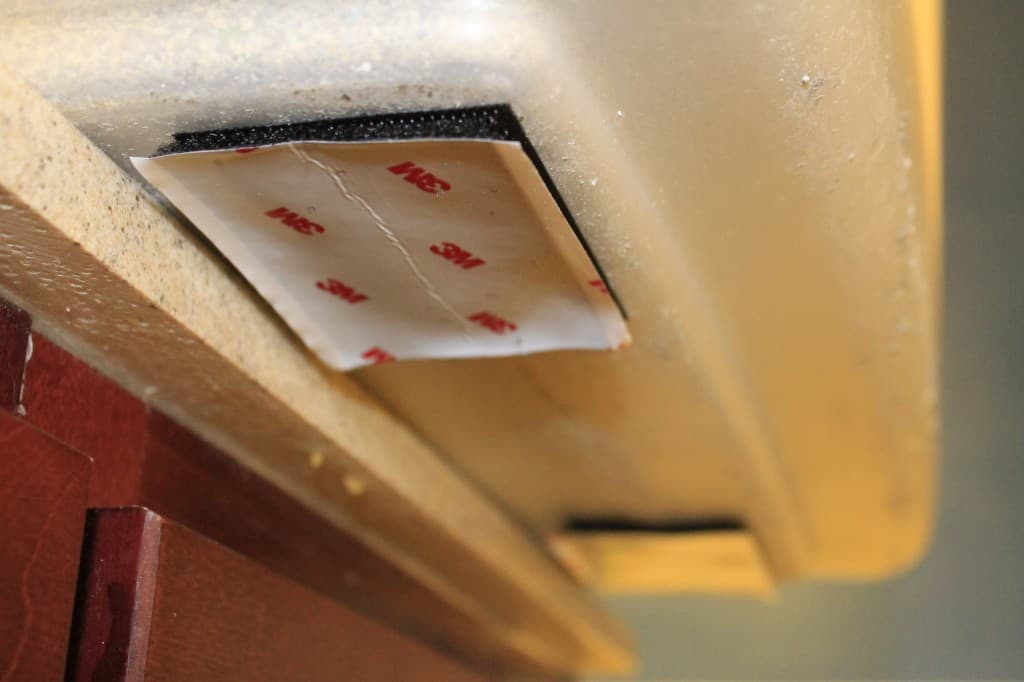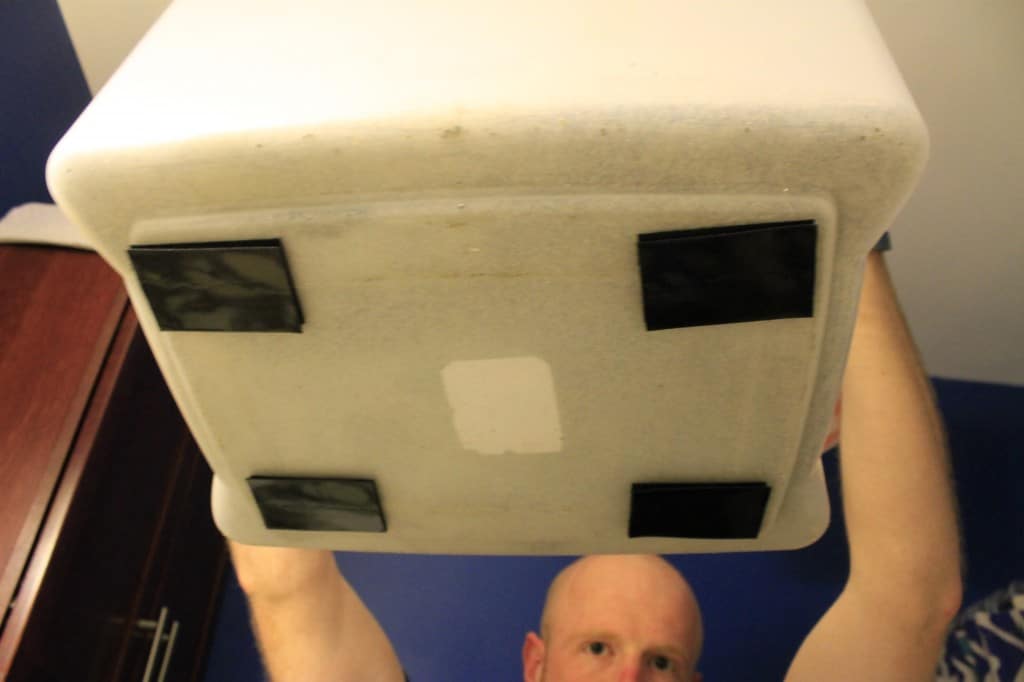 Then we just pushed the box down and it set the Velcro itself. Now CiCi can't flip it over at all! It hasn't been flipped once in the month since we put the Velcro on it!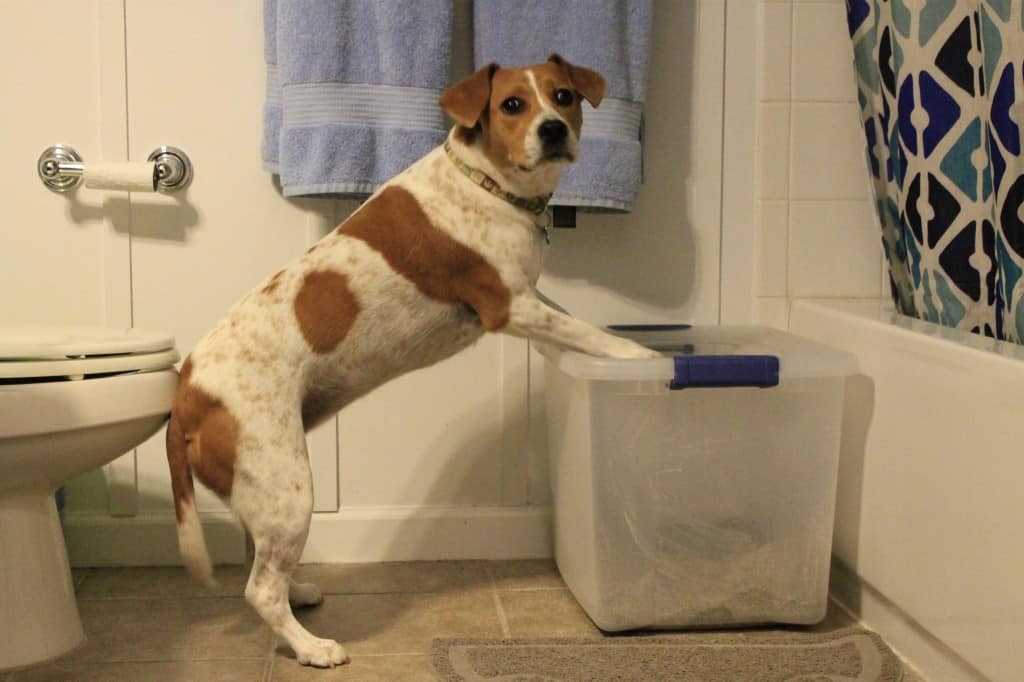 CiCi has some weird obsession with Bear's poop. She used to eat Cesar's poop when he was around and clearly tries hard to eat Bear's poop now. We don't know why she does it, but now she finally can't!
Does your dog ever get into the litter box?