We recently finished laying a Quikrete concrete patio and love the results. We are really excited to be furnishing our patio with home decor from the Home Depot as a part of their Home Depot Style Challenge! If you follow me on Instagram, then you might have seen some shots from our shopping spree on Saturday. We found so much beautiful outdoor decor that we wanted to round some of it up for you here today!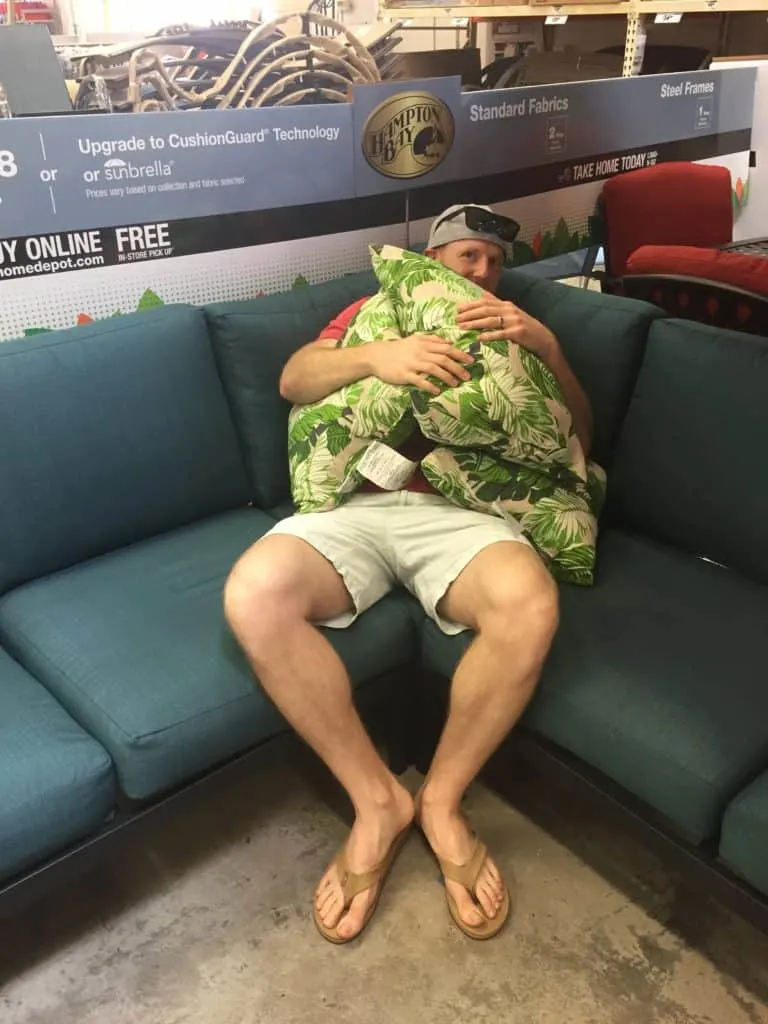 The centerpiece of our patio is going to be the outdoor wicker furniture. Our local Home Depot didn't have the exact set that we purchased on display, but they did have this sectional in the same fabric! We used it to try out different pillow combinations. Sean just loves pillow shopping!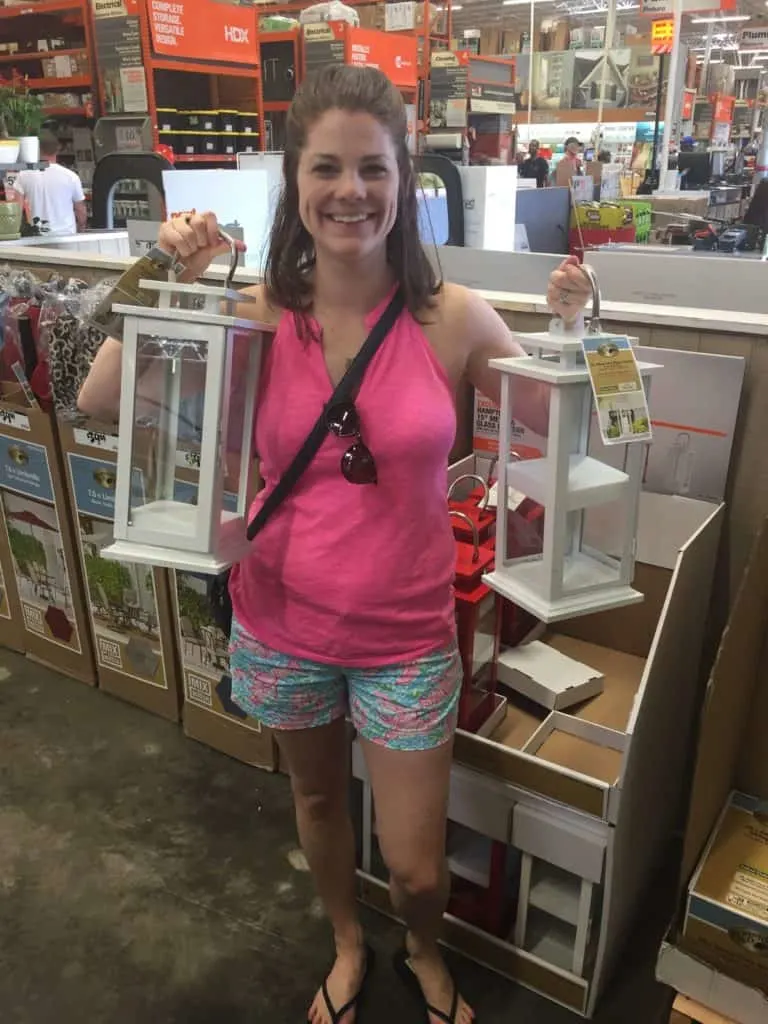 I was really impressed with the outdoor decor selection. These lanterns were less than $20 each!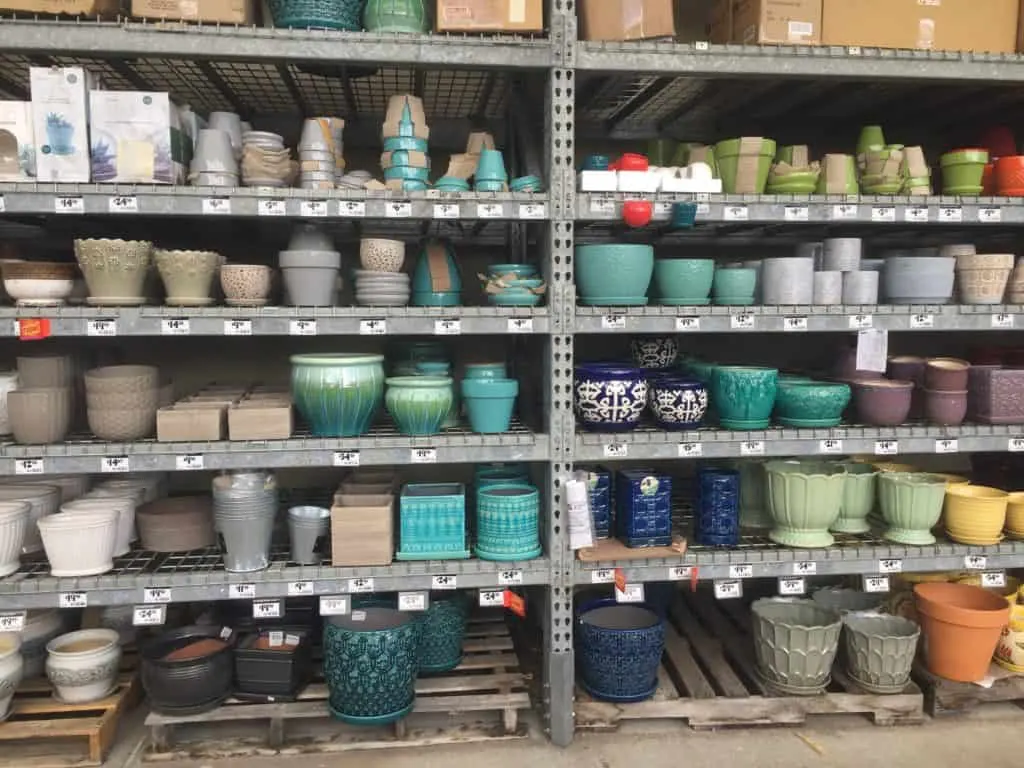 Beautiful pots always make me go all heart eyed. And look at all of the shades of blue and turquoise. It was so hard to choose!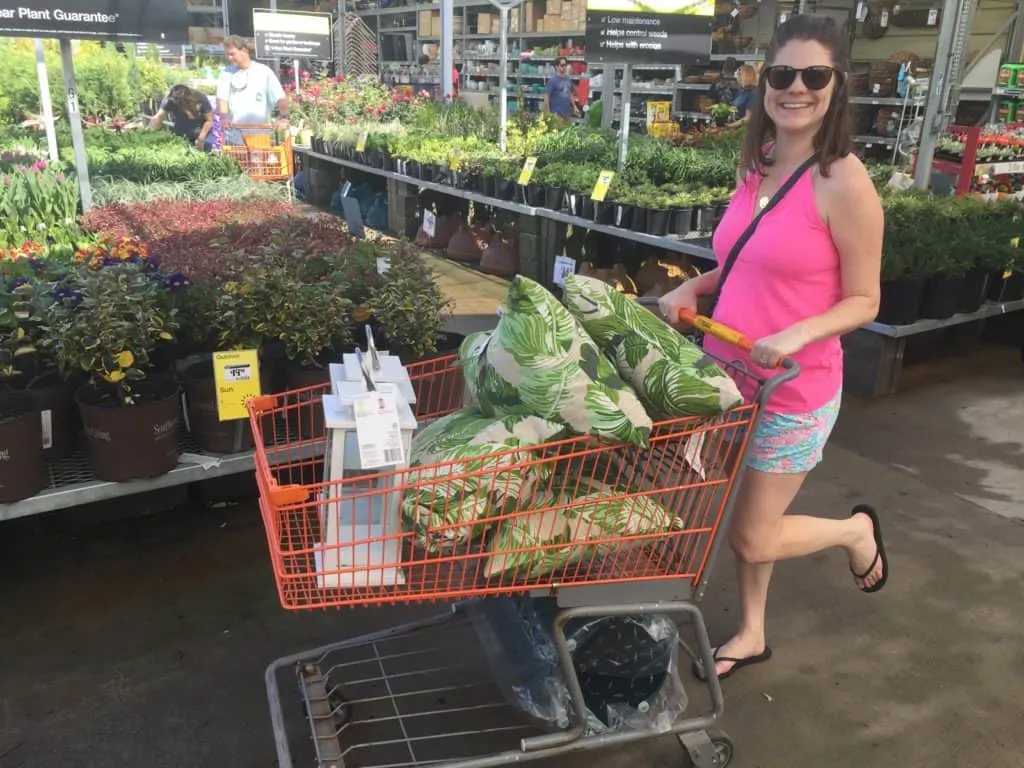 Of course, I had the most fun shopping for plants. I initially planned on going for a Mediterranean look with olive trees, rosemary, and lavender, which would have been awesome, but as soon as we pulled into the Home Depot parking lot and I saw the big hibiscus plants in bloom, I knew that I was going to changing the feeling to more tropical. I know that tropical plants do well in our backyard and am really excited to expand that feeling over to the new patio.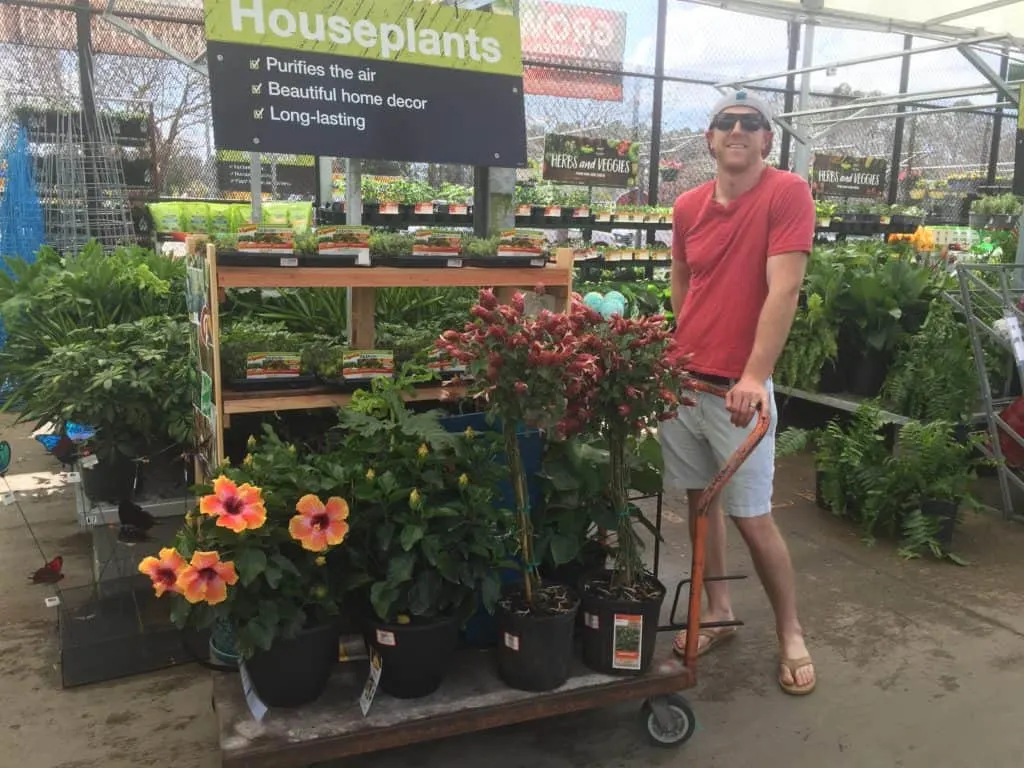 Even Sean couldn't resist the beautiful plants. Aren't the hibiscus lovely? Those taller plants with pink blooms are called shrimp plants and I have already planted them in these tall skinny teal planters that are going to blow your mind.
We still have a bit of work (and maybe a bit more shopping) to do for this space, but we are so excited to share our final patio makeover with you this spring!
Are you getting ready to do any outdoor decorating?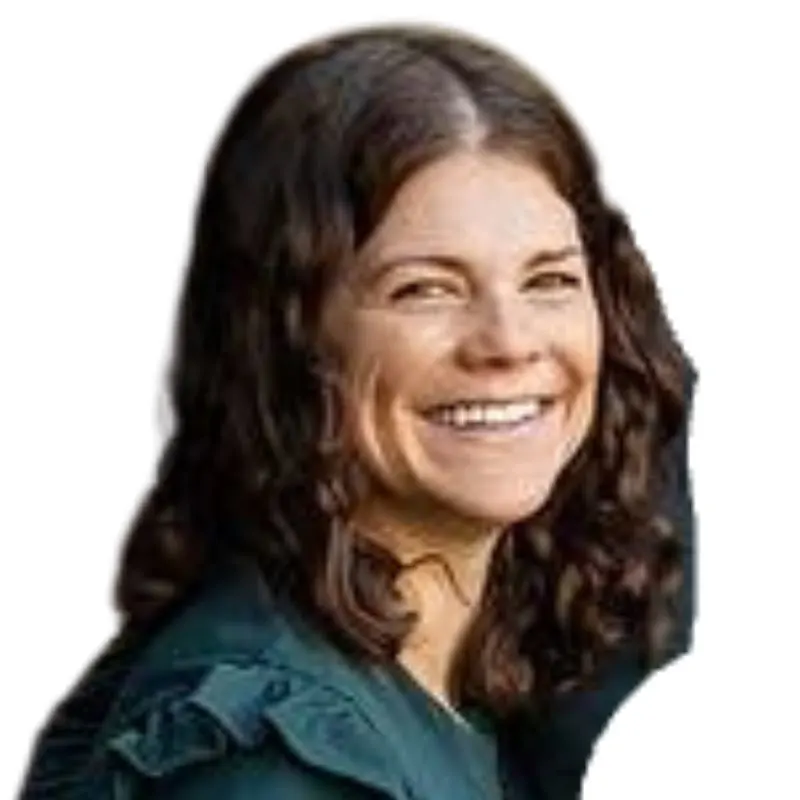 Hello, I'm Morgan, half of the creative force behind CharlestonCrafted.com! With a passion for DIY that dates back to 2012, I've transformed three homes and now I'm dedicated to helping others craft their dream spaces. Let's turn your house into a home together!