Hey y'all! We are here today with a guest post to help keep you company while we are taking care of all things baby McBride! I am so excited to share this DIY Coffee Nook from Kelli at Hungry Hobby. Kelli is a registered dietitian nutritionist and shares lots of tips for healthy living.
She recently created this coffee nook in her home and I just knew that y'all would love it! Our coffee maker is hidden in our pantry, but this set up is perfect for anyone with the space!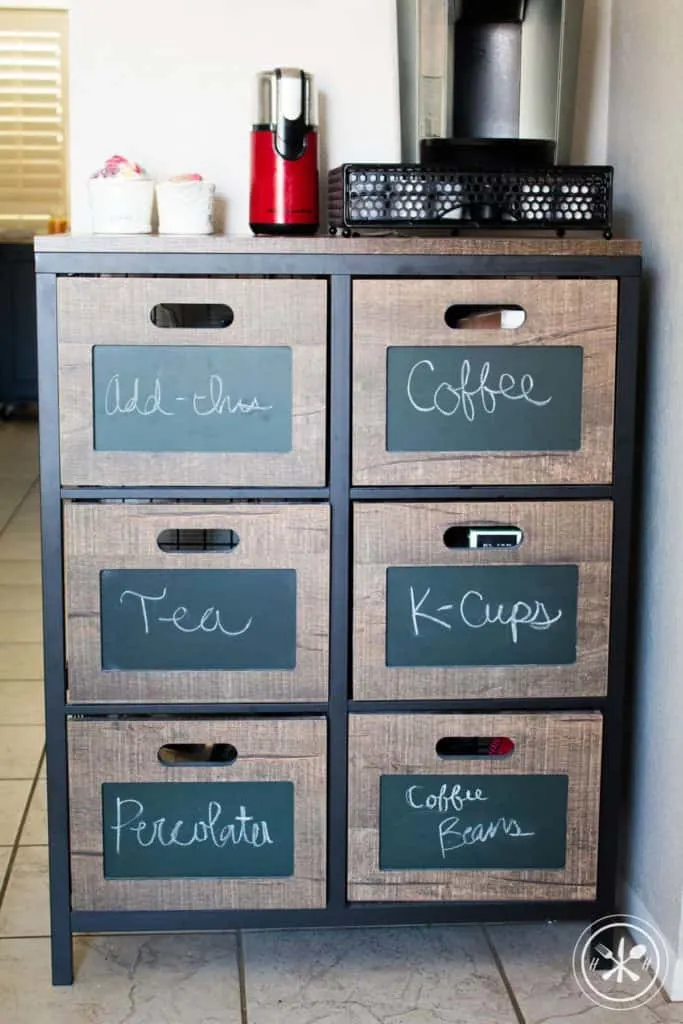 From Kelli:
My hubby and I waited way too long to get into home decorating and DIY projects. As serious beginners, we suffered from some pretty intense lack of confidence. Within the last year, we bought an older home, so we've been trying our hands at small remodeling and decorating projects.
Little by little, we gain the confidence to take on more significant projects. I even used to be nervous about decorating. I figured I had no skill at that, but, after a few tries, I'm even more confident at that! Now, there is nothing that I love better than creating little statement spaces in my home.
This coffee nook is not only a way to declutter, by getting precious sentimental items collecting dust out of the cabinet but it's a beautiful decorative area as well. A coffee nook can take a plain unused space of the home and make it something special. For ideas on how to build one, check out my simple coffee nook makeover!
Be sure to click over and check out Kelli's blog for this project and more!