It's the season when people are really starting to look for gift guides. Keep your eyes open as we will start sprinkling some gift ideas in among our regular posts, while trying not to overwhelm you with them! Today we wanted to focus on gifts for new homeowners.
We just bought our house in July and a lot of our holiday wish list items are home related. Of course, everything is up to personal preferences, but here are a few things that I think would make any new homeowner happy:
Gifts for New Homeowners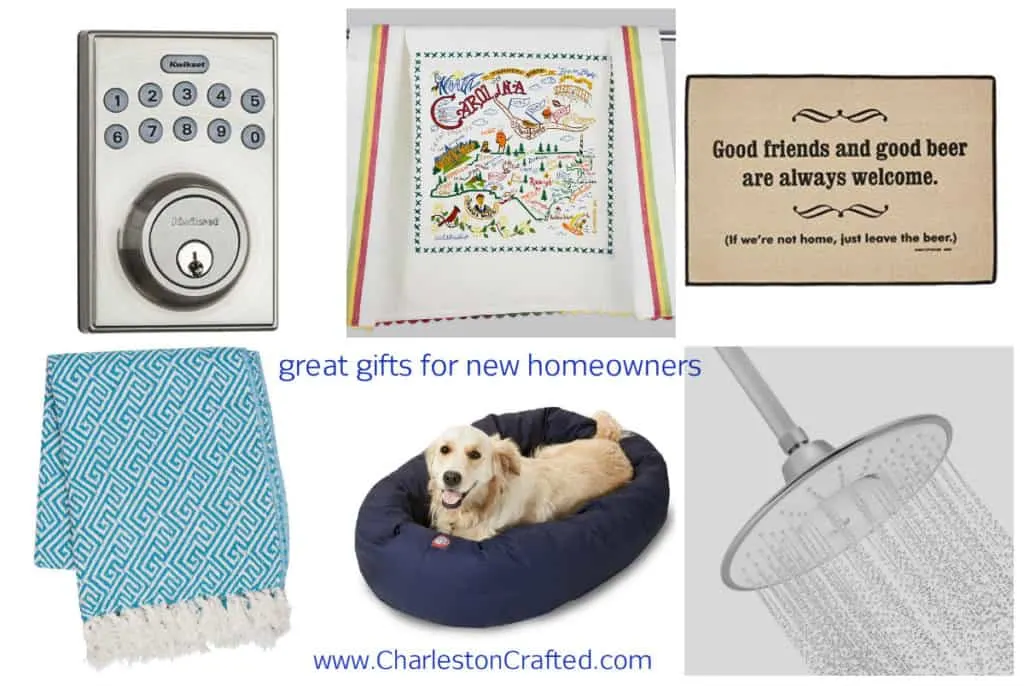 One of our favorite additions to our home has been the keypad door lock. We have it inside our garage and it makes it getting home a keyless experience! It feels like a luxurious upgrade for only $40.
If someone has recently moved to a new place, they might want something to commemorate their home state. We have a Charleston pillow from CatStudio, but their dish towels are just as cute and at $20 are a great budget for gifting.
When we moved from the condo to the house, we were surprised at how many doors we now had. A funny doormat is always a good idea!
Another thing that makes a new space feel more cozy is a comfy throw blanket. Pick a bold color that you know that the homeowner would like.
Moving is really stressful for pets because they don't understand what is going on. Treat them, too. A new dog bed can be a sweet way to give a pup a fresh start.
Full disclaimer: I don't have one of these. But one of the first things I do whenever I move is upgrade the shower heads – there's nothing worse than a weak stream. Now they make big shower heads with built in bluetooth speakers – and they are shockingly inexpensive. That would make a bomb gift!
Of course, you could never go wrong with a giftcard to Amazon or your favorite home improvement store!
This post contains affiliate links. That means if you click through and make a purchase, we receive a small percentage of the sale. Thanks for supporting the brands that make Charleston Crafted possible.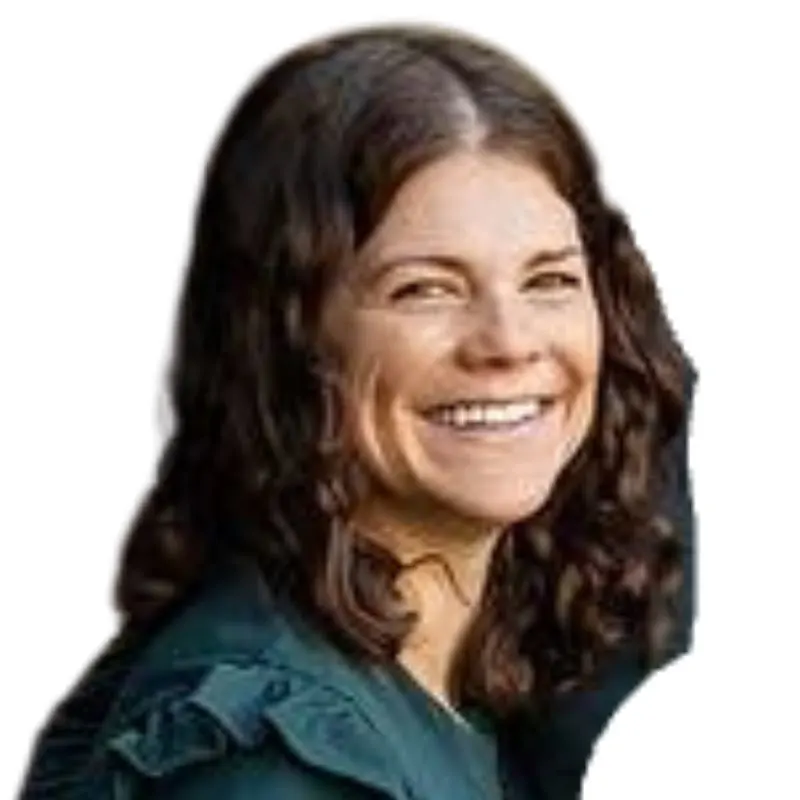 Hello, I'm Morgan, half of the creative force behind CharlestonCrafted.com! With a passion for DIY that dates back to 2012, I've transformed three homes and now I'm dedicated to helping others craft their dream spaces. Let's turn your house into a home together!