Everyone is obsessed with Fixer Upper, right? Joanna's style doesn't necessarily line up with my own (travesty!) but I was really obsessed with one house that she did – the Fixer Upper beach house of course! I thought that it would be fun to grab some snapshots from that home tour and try to find her staging items on my favorite shopping site, Amazon! I love sharing posts like these – so let me know in the comments what looks you'd like me to shop next!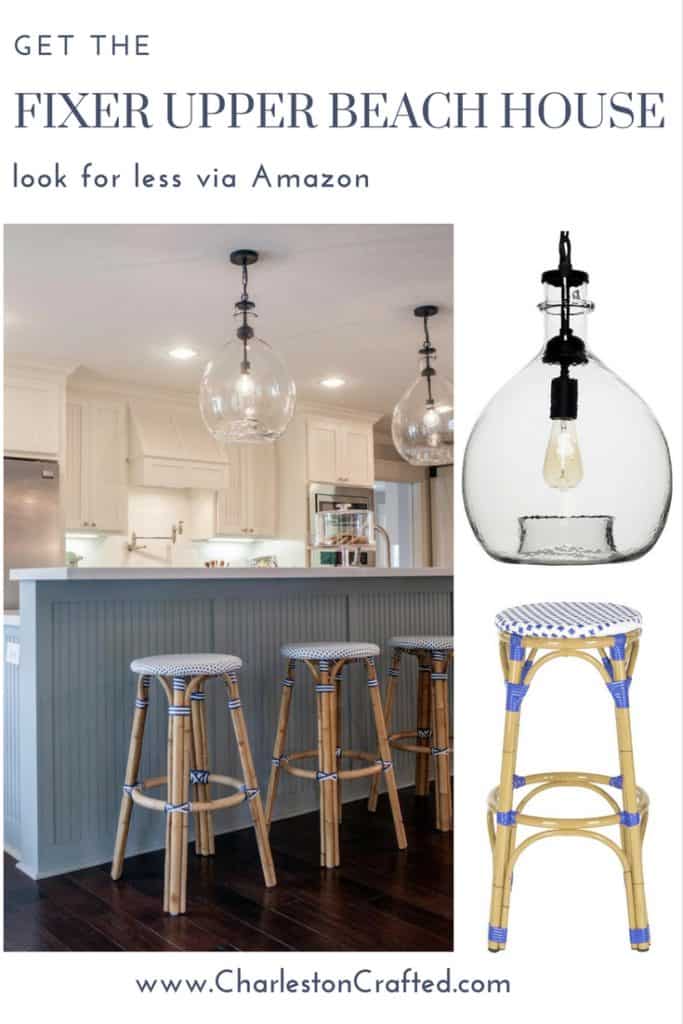 SHOP IT ON AMAZON: Pendant – Stools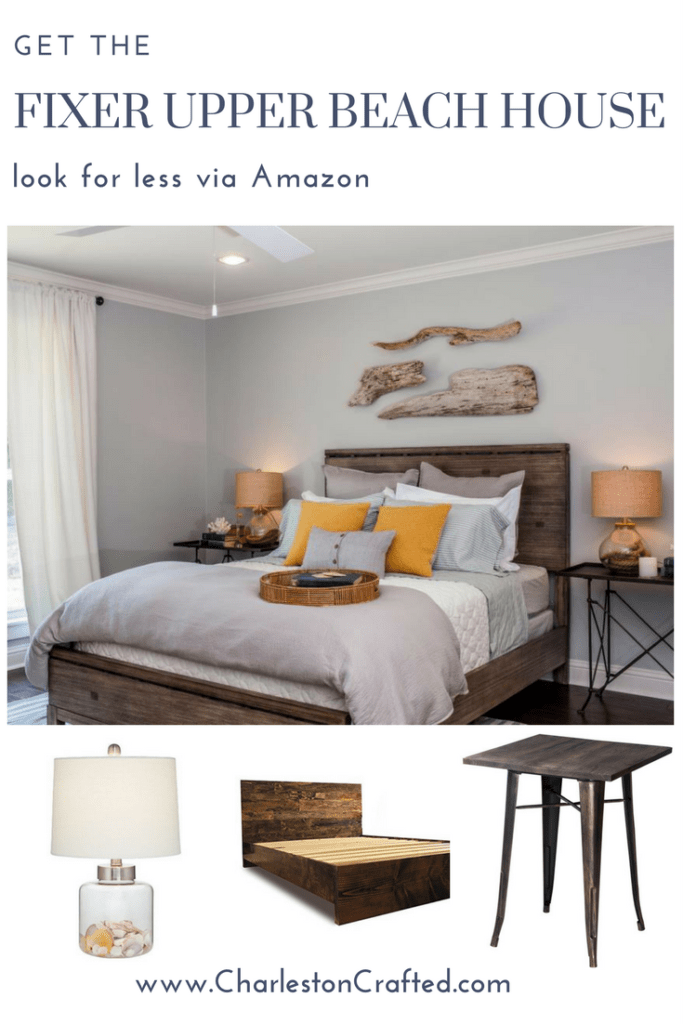 SHOP IT ON AMAZON: Rustic wood bed – Side table – Fillable glass lamp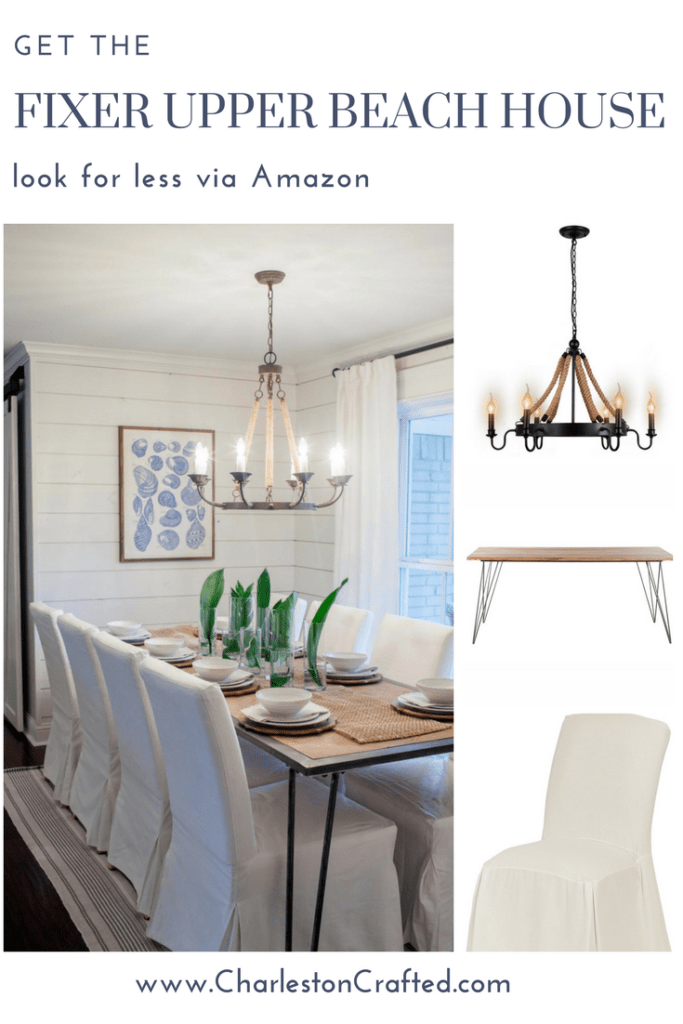 SHOP IT ON AMAZON: Hairpin dining table – Dining Chair Slip Cover – Rope Chandelier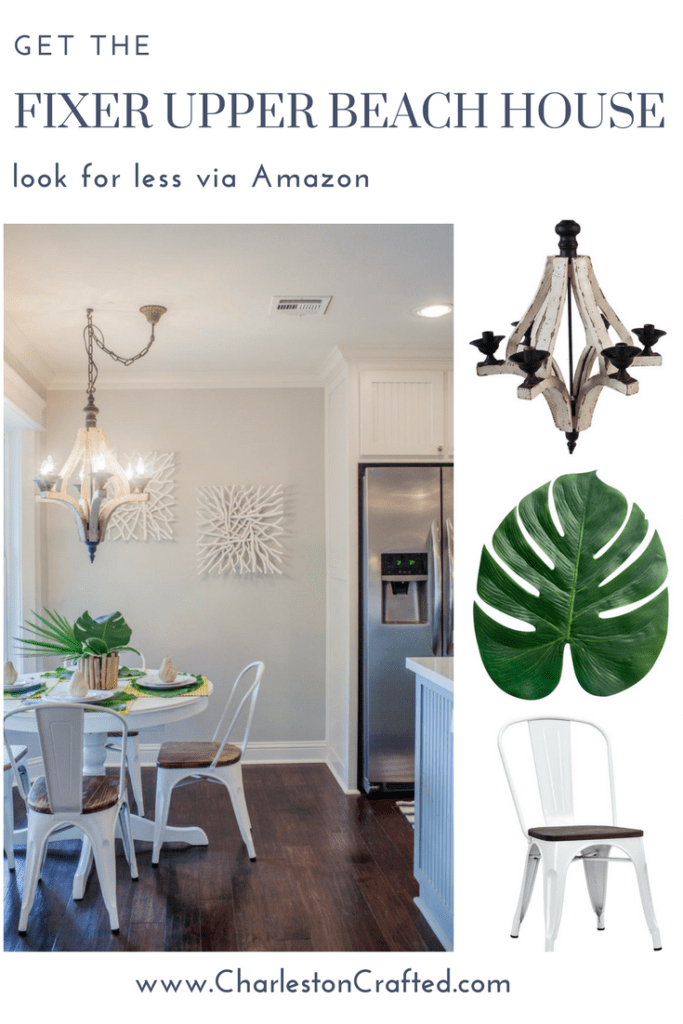 SHOP IT ON AMAZON: Chairs – Chandelier – Faux palm leaves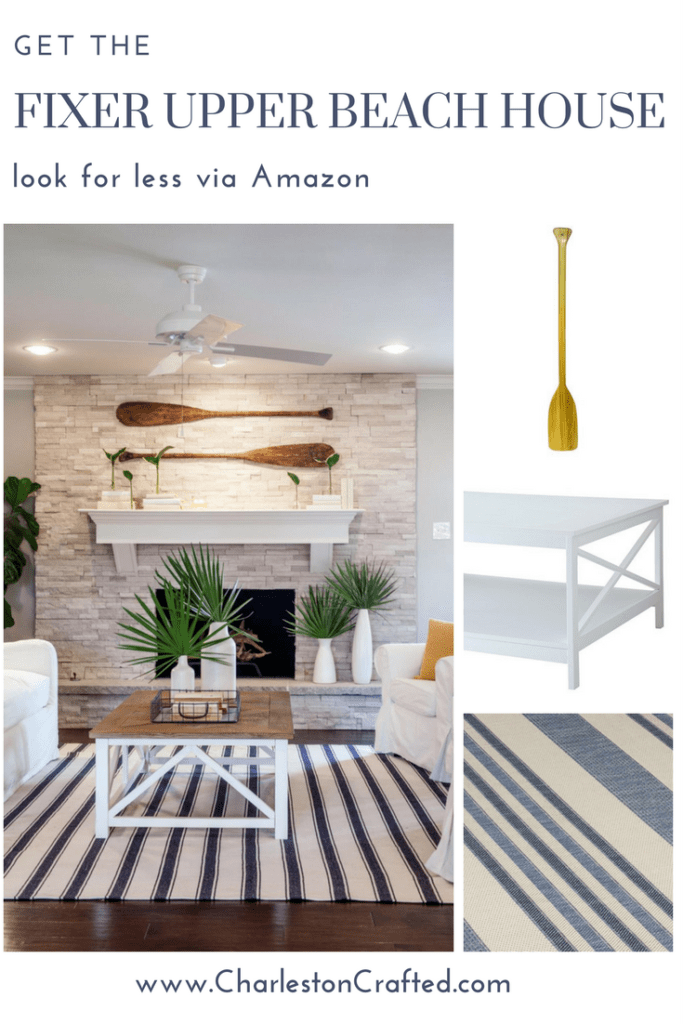 SHOP IT ON AMAZON: Striped rug – Coffee table – Wooden paddles
This post contains affiliate links. That means, if you click thru and make a purchase, we receive a small percentage of the sale. Thanks for supporting the brands that make Charleston Crafted possible.