I love wrapping gifts. It's so fun to pick out wrapping paper and bows and toppers that all coordinate and make the gift and recipient feel special. One thing that is often overlooked in the gift wrapping process is gift tags!
Today I am sharing FREE printable Christmas gift tags that I designed to share with you. They are meant to be funny and just a little bit different from what you might find at the store.
Click here to get the gift tags sent to your email!
The benefit of printable gift tags is that they are totally free – and you can print as many copies as you want! So go crazy putting these on every gift that you have to wrap.
I wanted to make these gift tags funny. They are a little different from what you would find at the store, but I think that they are exactly the humor that people need around the holidays.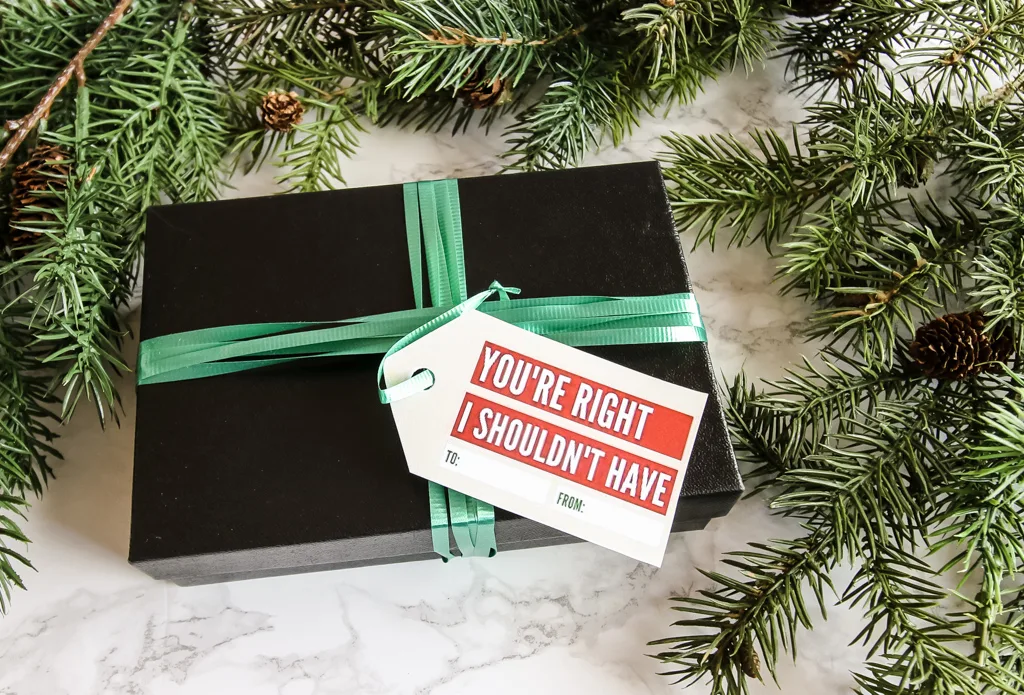 Funny Gift Tag Sayings
I tried to include a mix of funny gift tag sayings on this set of fun printable gift tags. They include:
At least it's not socks
Remember, it's the thought that counts
You deserved coal
If you don't love it, can I have it back?
You're right, I shouldn't have
I went broke buying this, so you better like it
Gift receipt enclosed
Don't get too excited – it's not what you asked for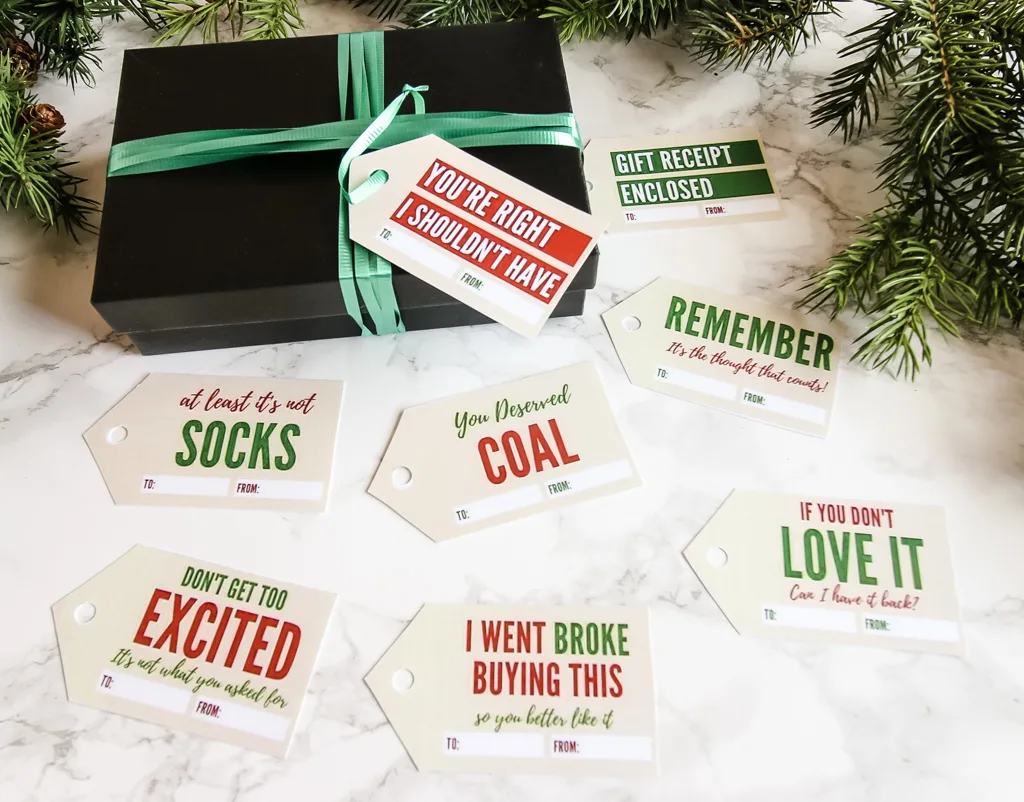 I hope that these funny Christmas gift tags will inject a little humor into the Christmas-gift opening process for you and your family this year!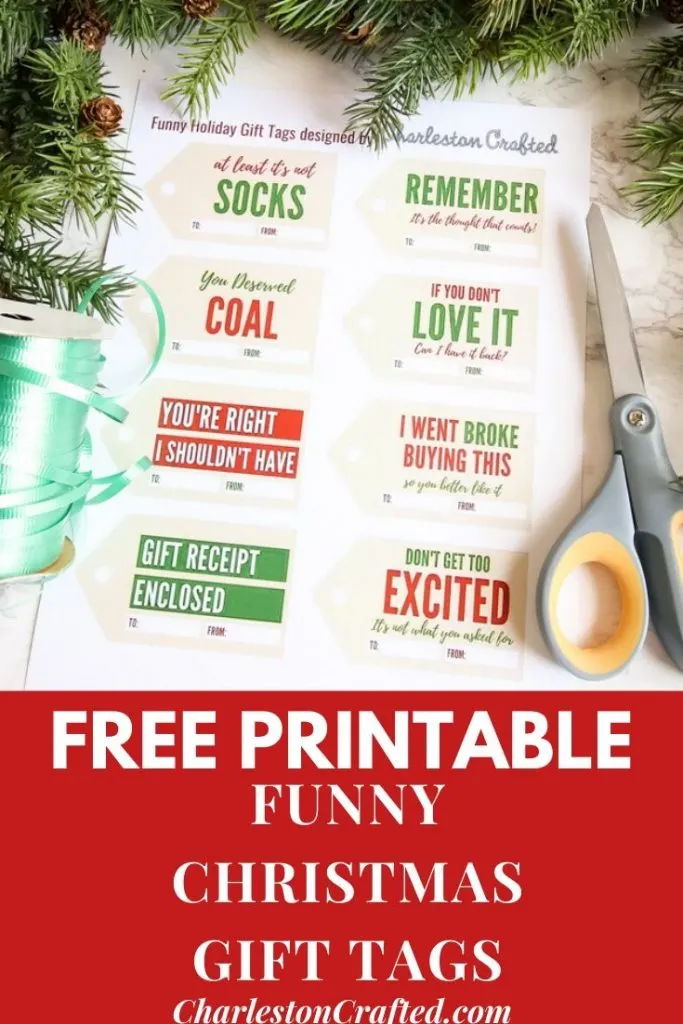 Printing Instructions
To print, simply sign up here and the PDF file will be emailed to you. You can then print it however you like – I suggest card stock for a sturdier card.
Then, you will need to cut out each of the shapes!
you can punch a hole and use a ribbon to tie them onto your gifts or you can just use tape to tape them onto the top of the presents. You can't go wrong!
If these gift tags end up on holiday gifts under your Christmas tree this year, please tag us on social media so we can see! Merry Christmas!

Farmhouse Christmas Signs – Lovely Etc.
Christmas Printable Art and Coloring Sheet – Up to Date Interiors
Poinsettia Christmas Printable Pack – Casa Watkins Living
Christmas Printables – Our House Now a Home
Jingle All the Way Free Christmas Printable – Green with Decor

Free Printable Funny Gift Tags – Charleston Crafted
Free Printable Vintage Christmas Banners – The Navage Patch
Paper House Christmas Village Ornaments – All Things with Purpose
Free Printable Christmas Crossword Wrapping Paper – The Heathered Nest
It's A Wonderful Life Free Simple Christmas Art – This is Our Bliss

Simple and Modern Christmas Printables – Jonesville
Nordic Style Printable Christmas Gift Tags – DIY Beautify
Free Printable for Christmas Decorating – What Meegan Makes
Free Christmas Gift Tags – Sunny Side Design
Ski Patrol Printable – Bright Green Door