One thing that we insisted that we didn't want when we were house hunting was a formal living room. What a waste of space! We would never sit there. We aren't fancy people.
Well, we got a formal living room.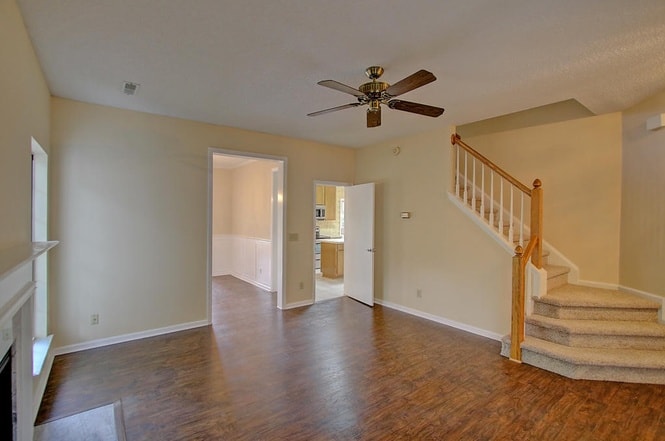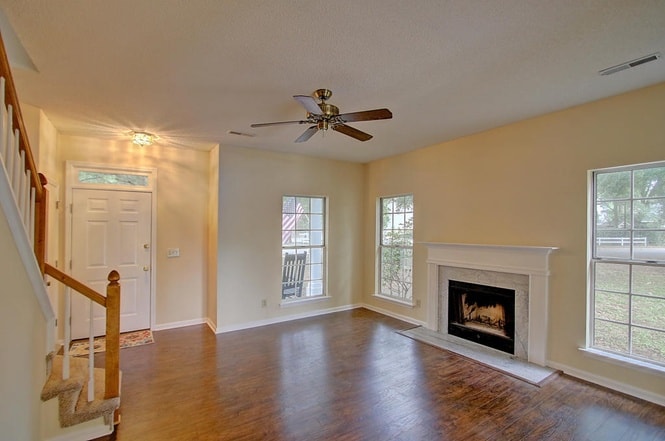 Our formal living room (I am trying to call it the "front room" to make it feel less… formal) is a completely blank slate. Literally, it's super empty. Our plan was to leave it empty until we could get a contractor out here to take down the wall separating the front room from the dining room, but we were shocked to find out that it will be December before we can get into a contractor's schedule.
I really don't want the first room that you see when you walk into our house to be empty for another 6 months.
However, I am feeling apprehensive about decorating this space. I don't want to buy furniture just to have furniture. I want to make smart, long term decisions. I've been pinning to my Living Rooms board, which is helping, but I also have been diving deep into One King's Lane, one of my favorite spots for decor inspiration. While some of the pieces can be splurge-worthy, there are also great deals to be had. If you are looking for coastal decor for a living room, check out some of my picks below. If you haven't used One King's Lane before, sign up today for a $15 credit for purchases of $30 or more.
CLICK HERE to see how our formal living room is looking now, 3 years after this post!
COUCHES & CHAIRS:
ART:
COFFEE TABLES:
RUGS:
LIGHTING:
ACCESSORIES:
This post contains affiliate links. That means, if you click through and make a purchase, we receive a small percentage of the sale. Thanks for supporting the brands that make Charleston Crafted possible.