No, we haven't moved yet. But, we did make a furniture switcheroo last week and wanted to be sure to capture the true essence of our condo before we started treating it like a temporary storage unit. So, here we have the final look of our condo. You can hop over to our condo tour page to see some great before and afters and step by step transformations of each room. As much as I want to move, I really love this little condo. It has been perfect for us and treated us very well for the last four years. I will surely be sad to leave.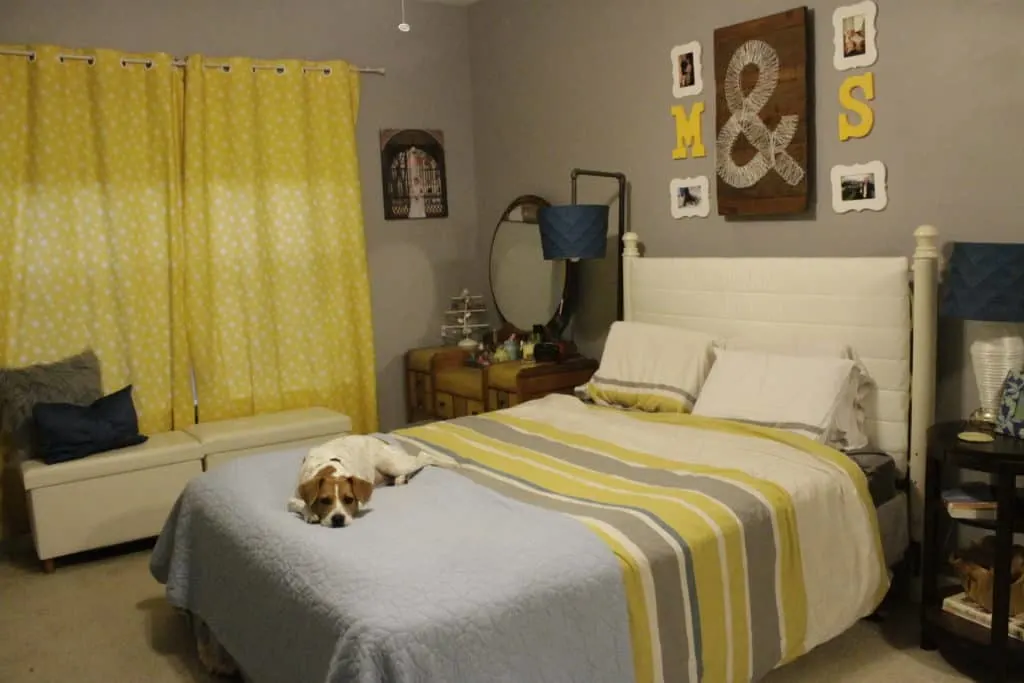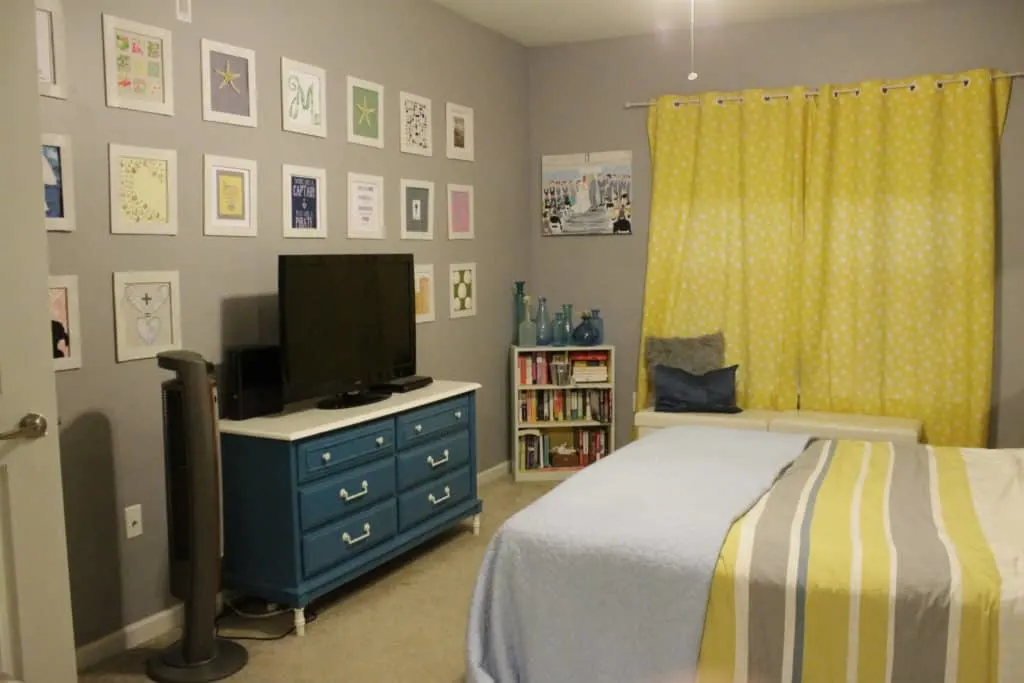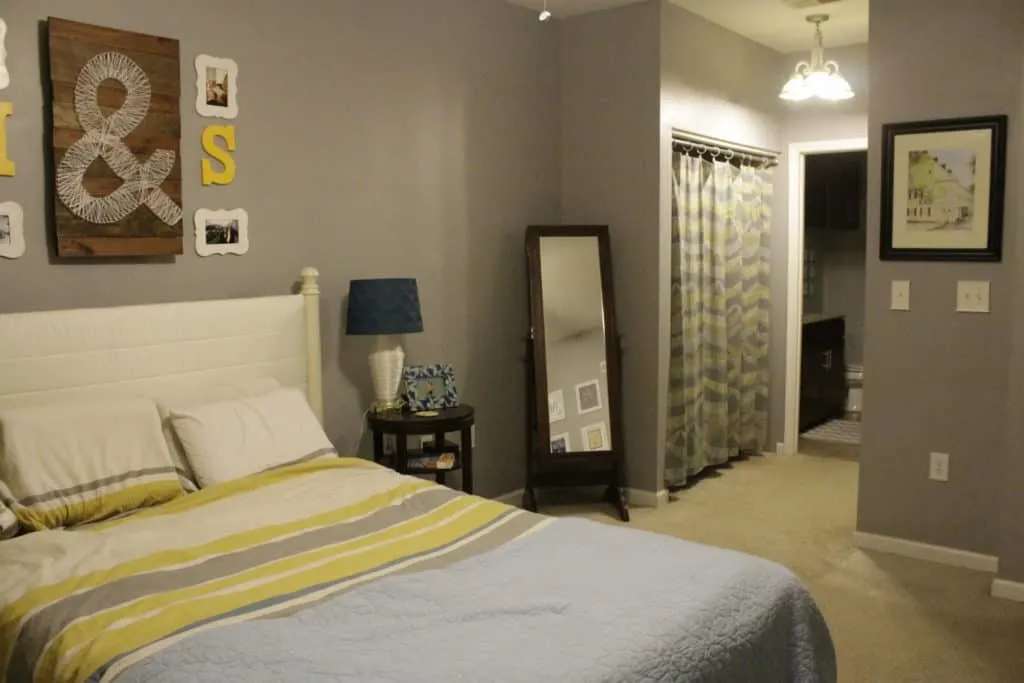 Our master bedroom has come a long way! I still regret that paint color, it reads super purple at night.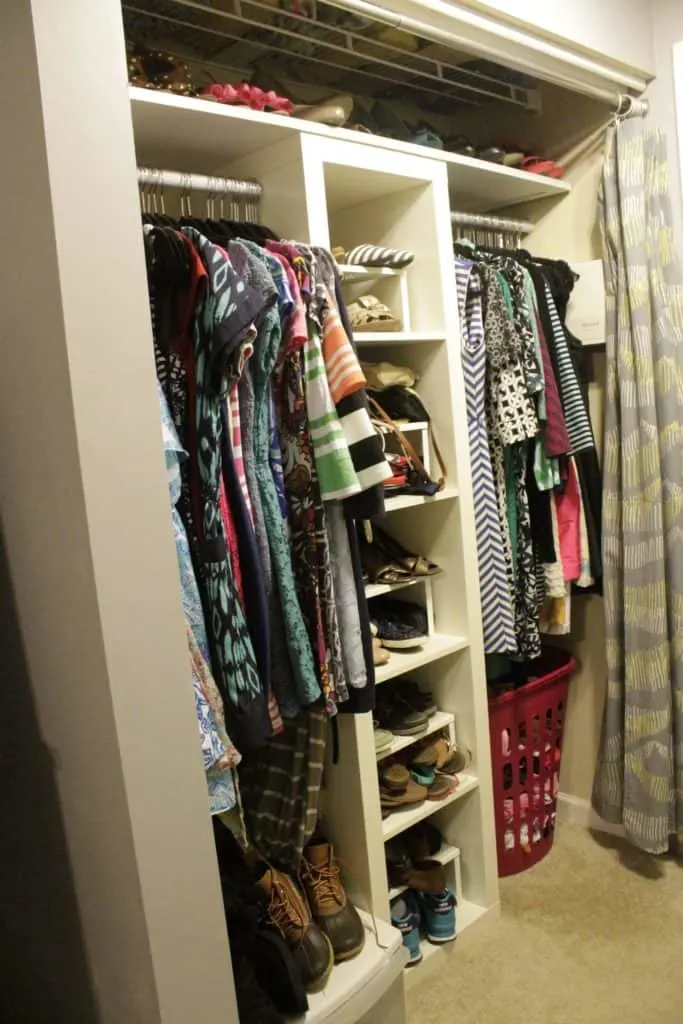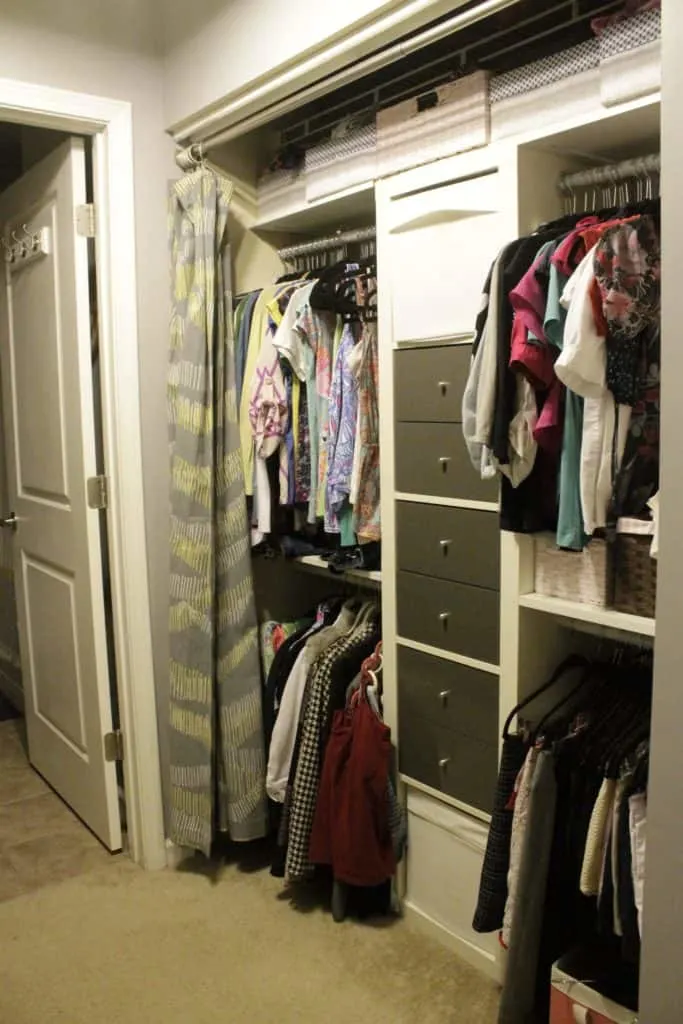 One of the things that I will miss most is my master closets. They were perfectly customized for me and my clothes. We are waiting to see if the new buyer wants to keep them or would rather have the doors put back on (because of how they slide you can't use this system and the doors, but doors that swung out would have hit each other, hence the curtains). Sean will just have to recreate them in the new house!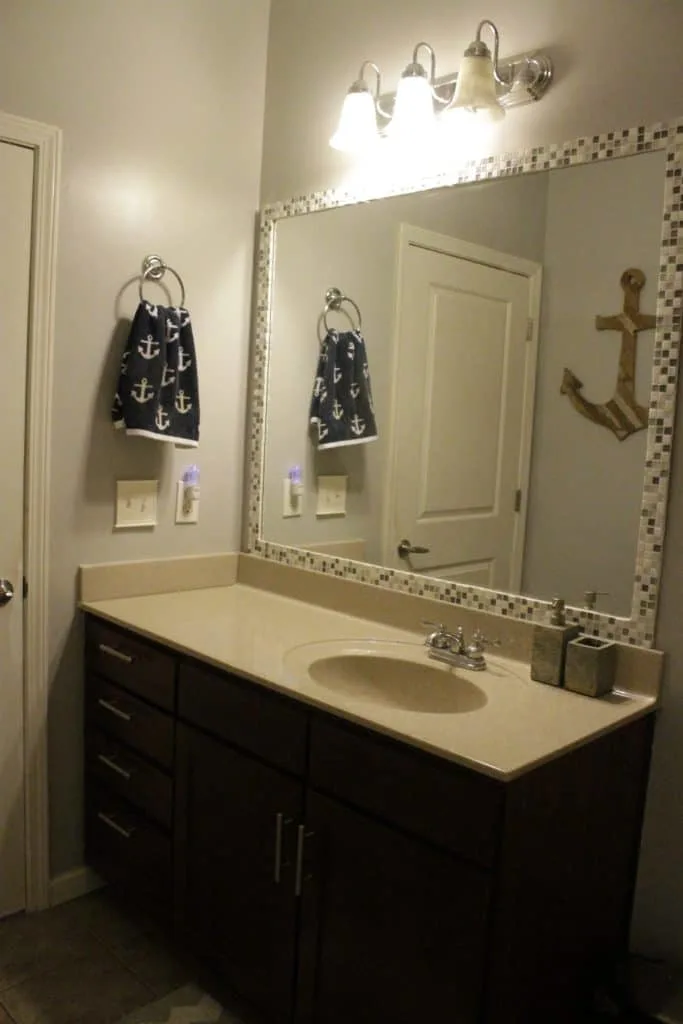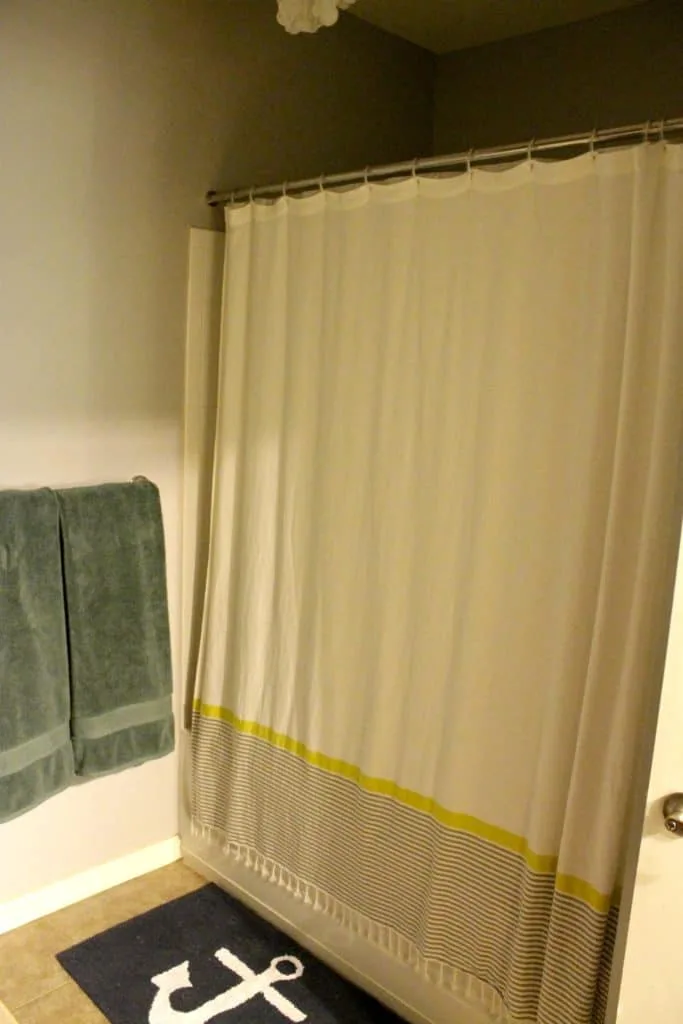 We didn't do too much to the master bathroom, but I do like the overall feeling and theme to the room!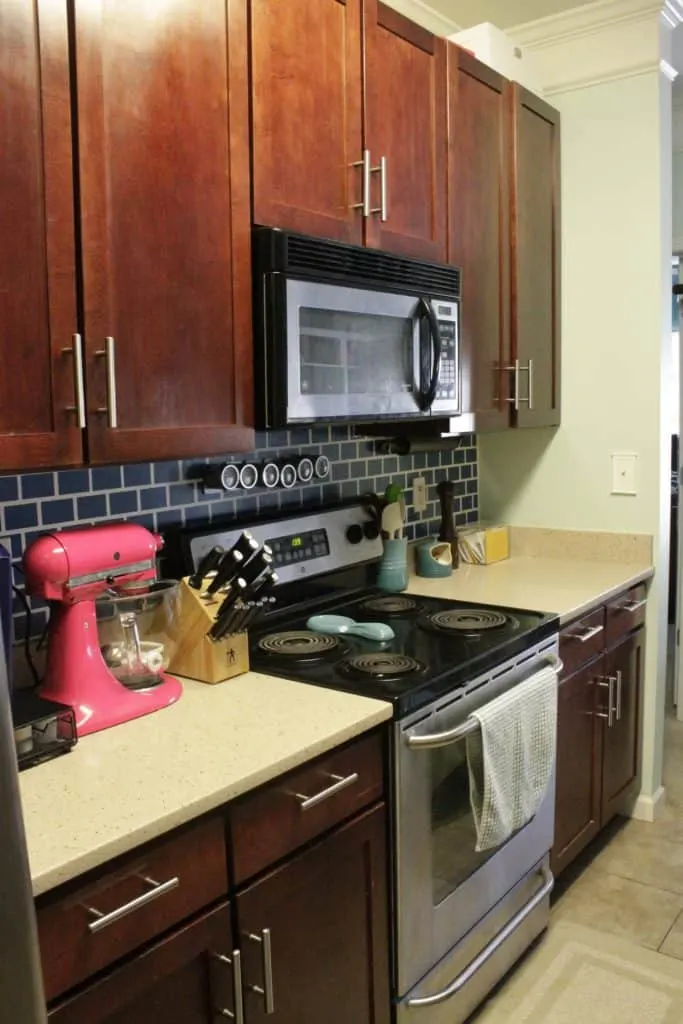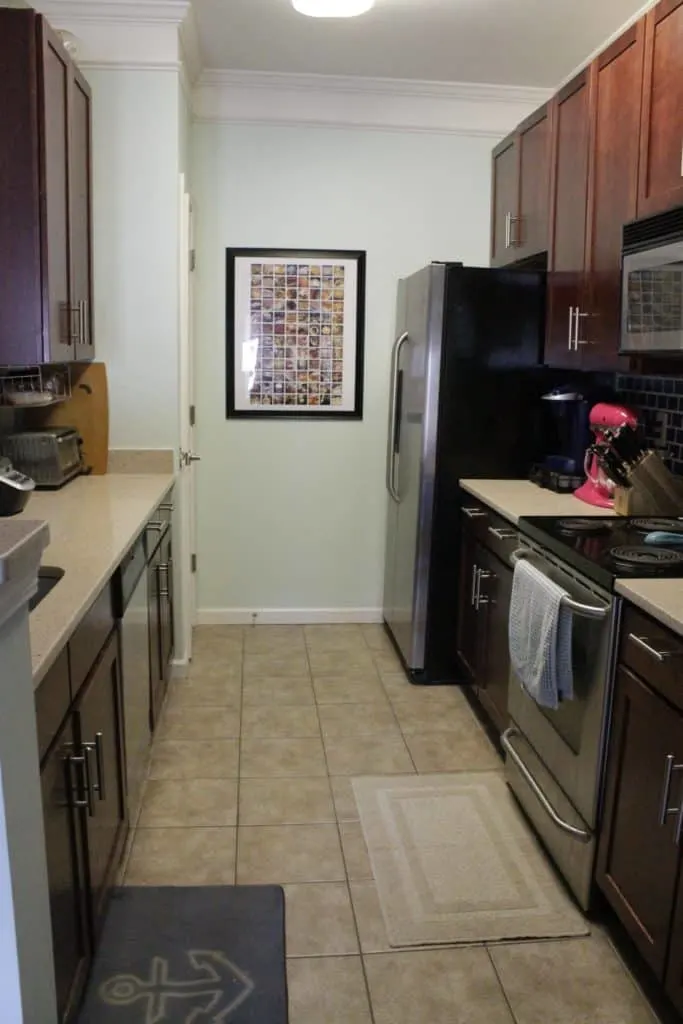 We didn't do too much work to the kitchen, though I am very ga-ga for our painted backsplash. I swear it looks like subway tile when you first walk in!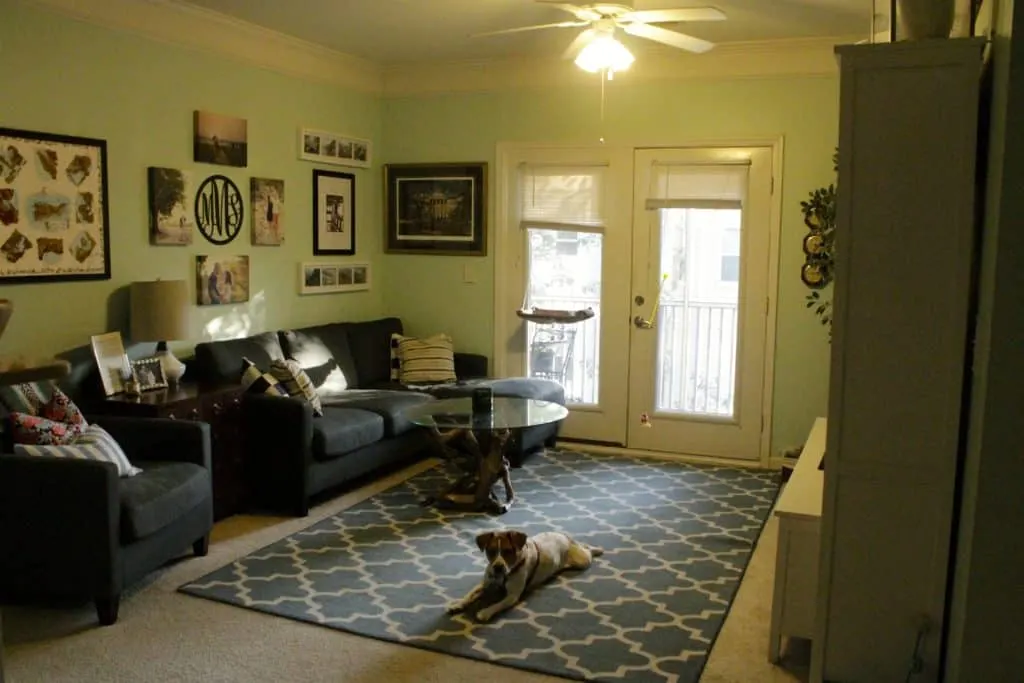 Our living room has really evolved since moving here. I am still obsessed with our Ikea entertainment center and really hope that we can find a way to include it in our new house!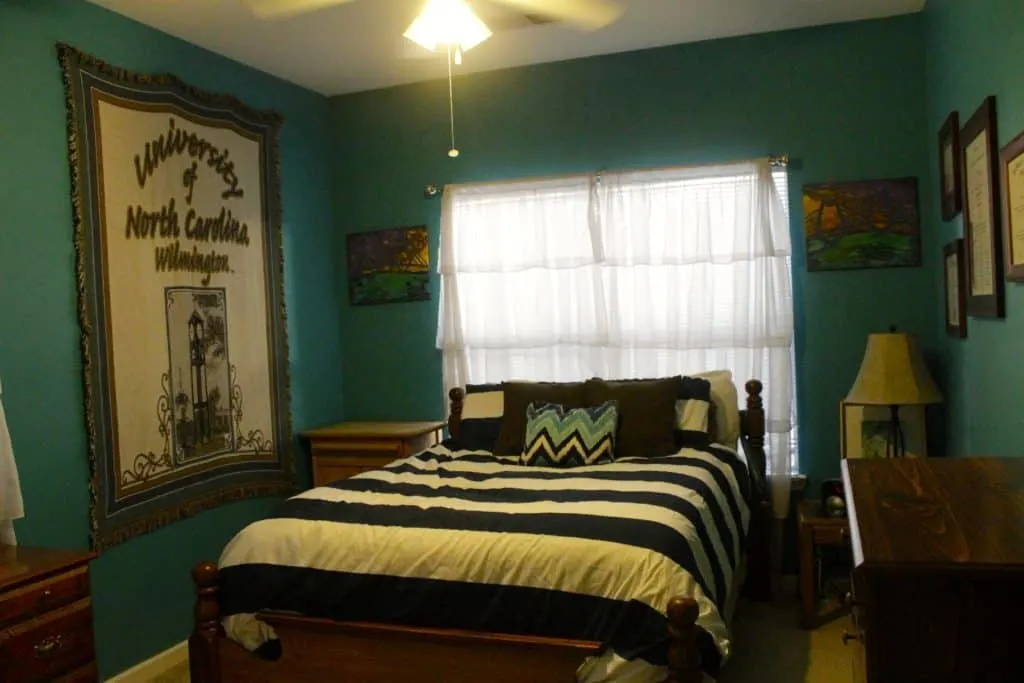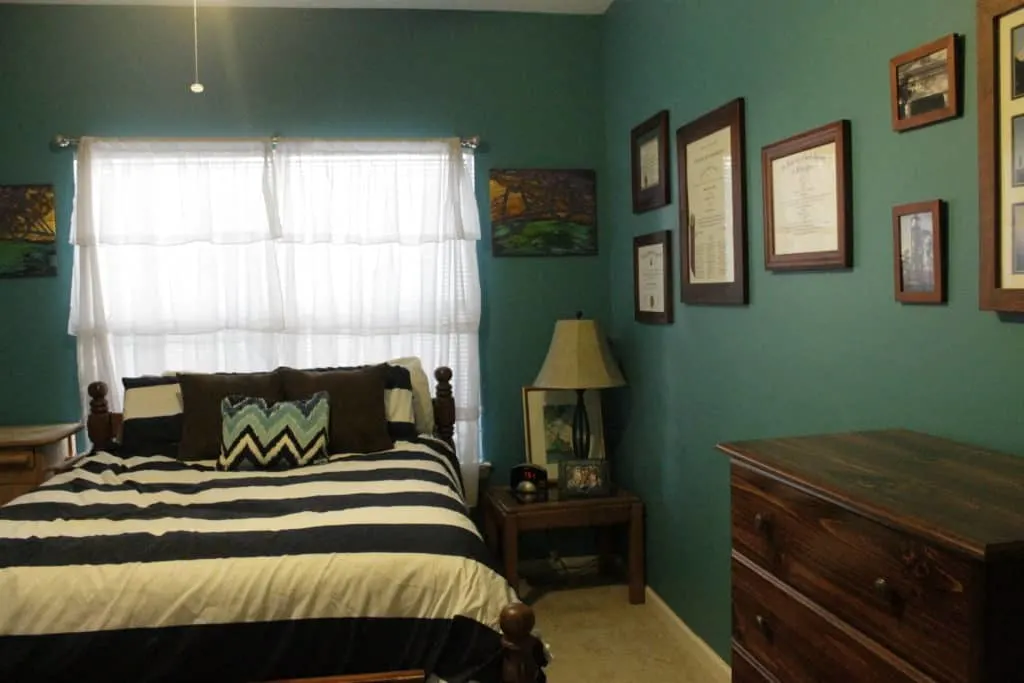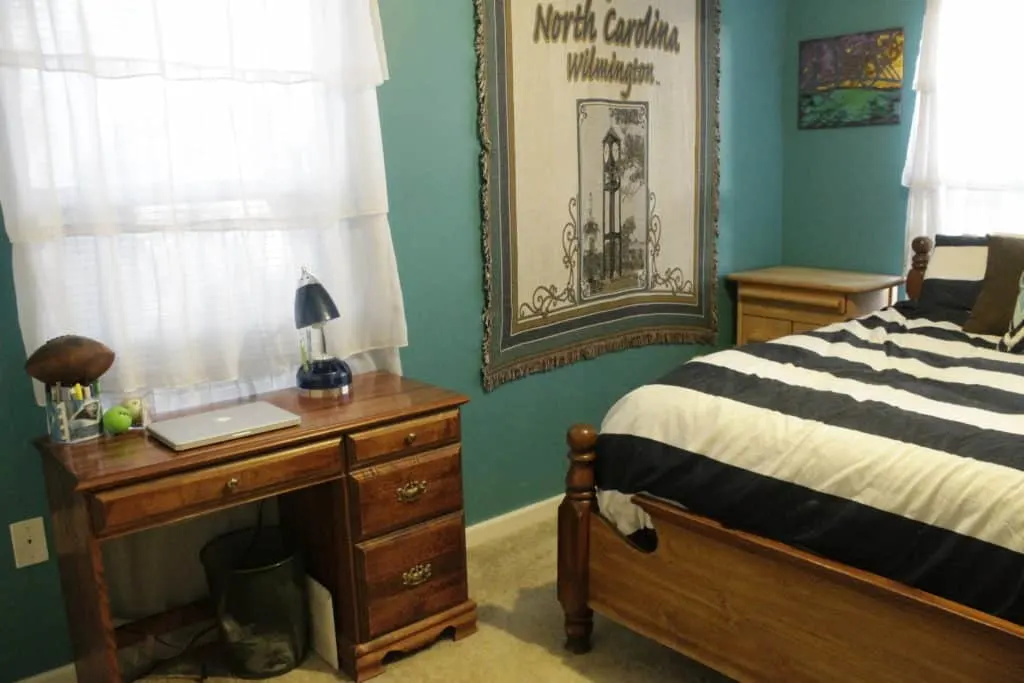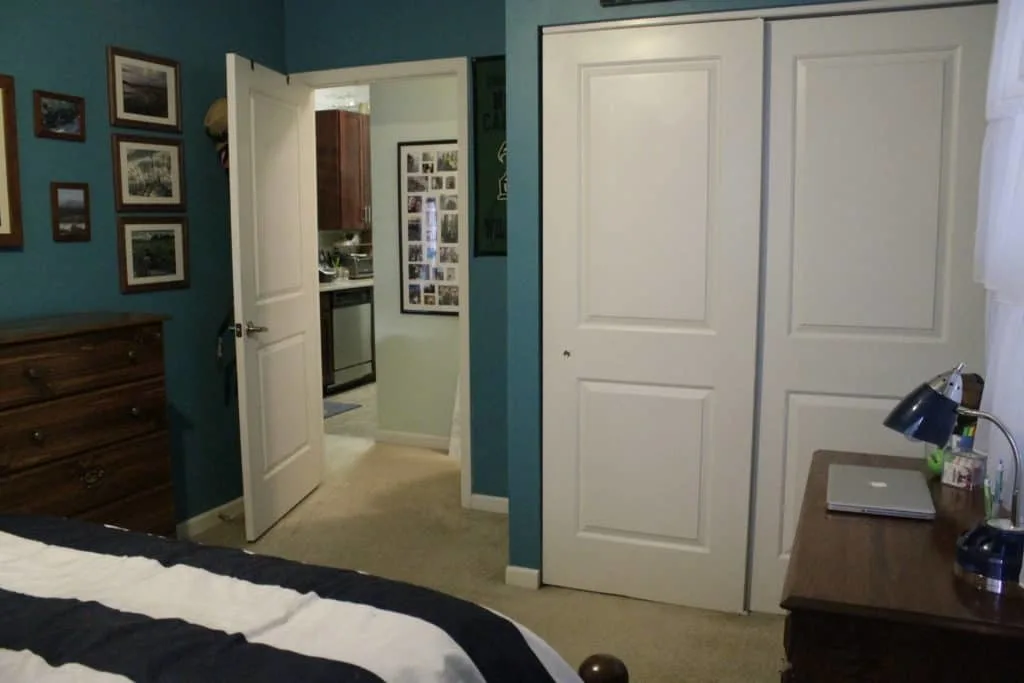 I was never really "about" the guest bedroom. Really it's "Sean's room" with his clothes in the closet, his favorite colors on the wall, and his whole furniture set. Sorry honey but most of this is going bye bye when we move 🙂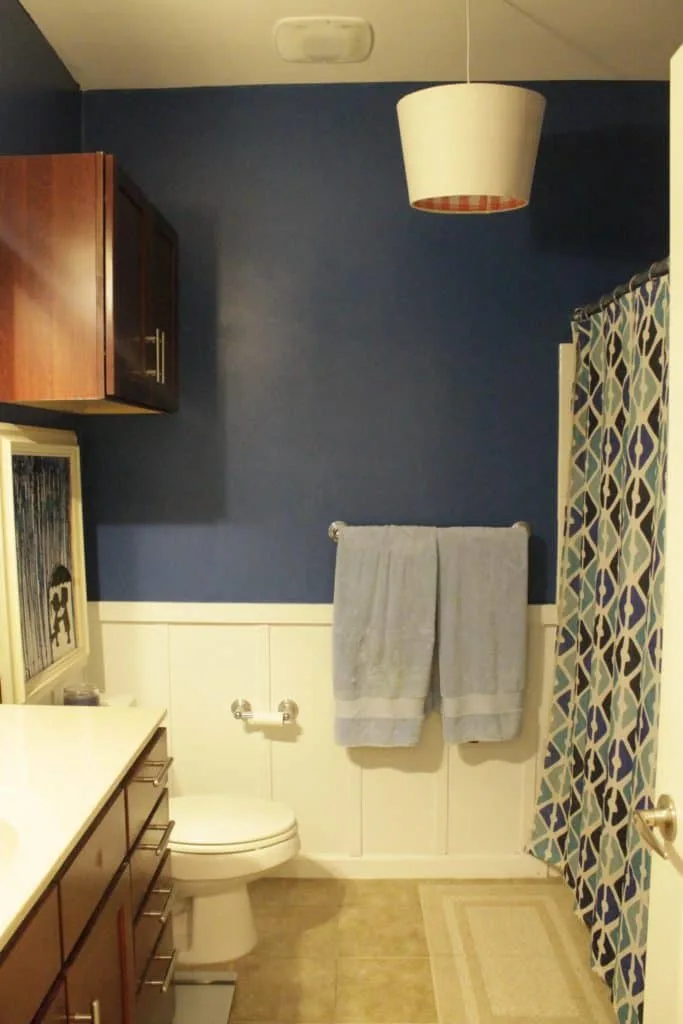 I still love the final effect of our guest bathroom. I think the white boarding on the bottom looks fabulous!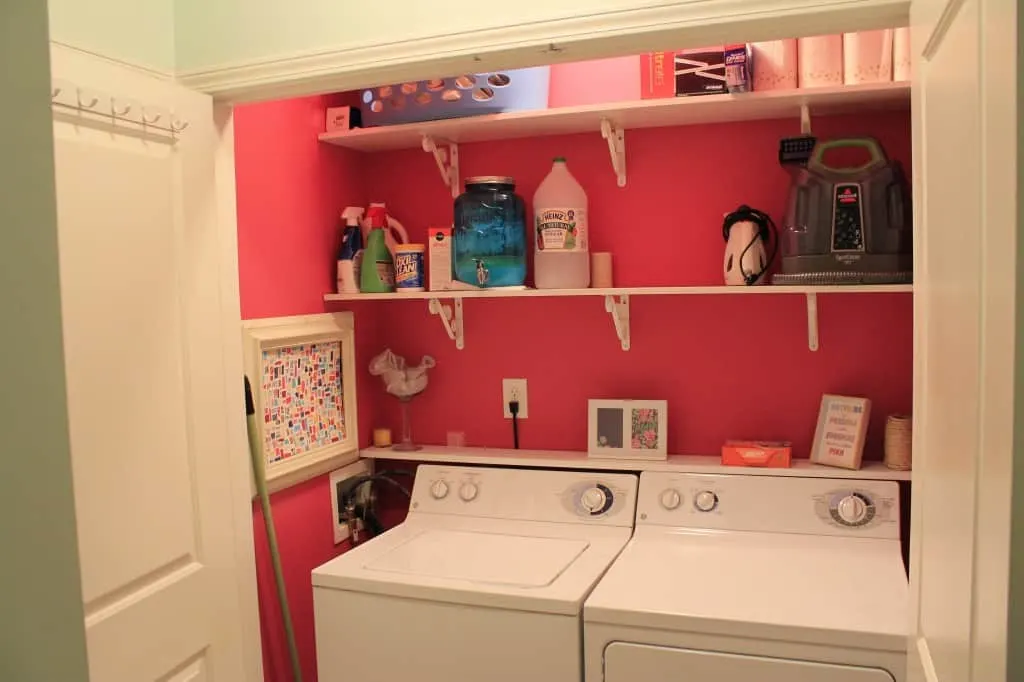 Our pink laundry room gives me life. I am sad to leave it as I will most likely never have a pink room again, unless we have a daughter one day.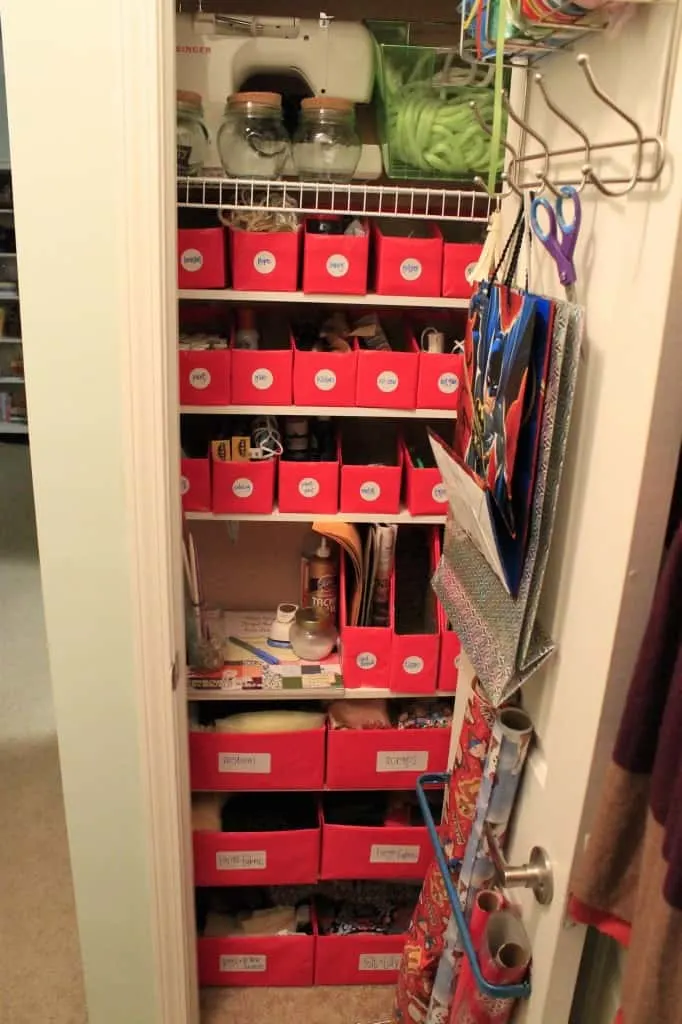 My craft closet (formerly known as the linen closet) has been fantastic, but I am really hoping to expand to a whole craft room when we move!
Anyway, we are sad to move but looking forward to what the future holds. Thank you condo for serving us so very well for the last 4 years! I hope that your next tenants love you just as much as we do.