Here's how our master bathroom looked at first: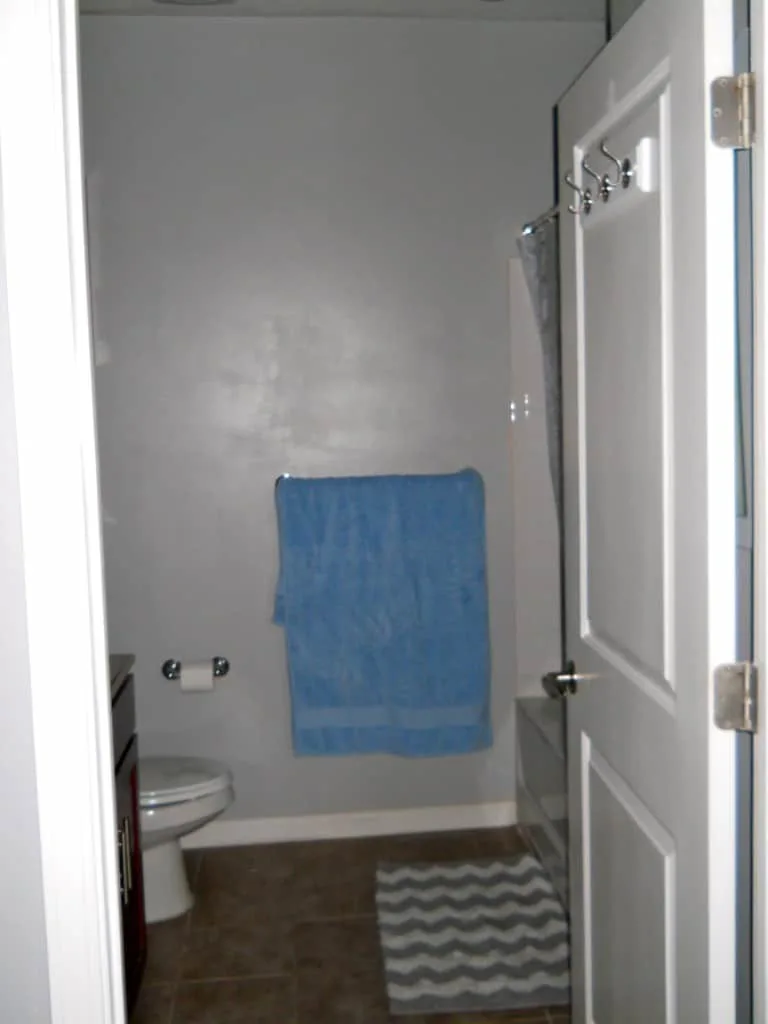 The bathroom is painted Secret Passage by Olympic. The rug is from Homegoods.
The shell curtain is from Walmart and the towels are Ralph Lauren.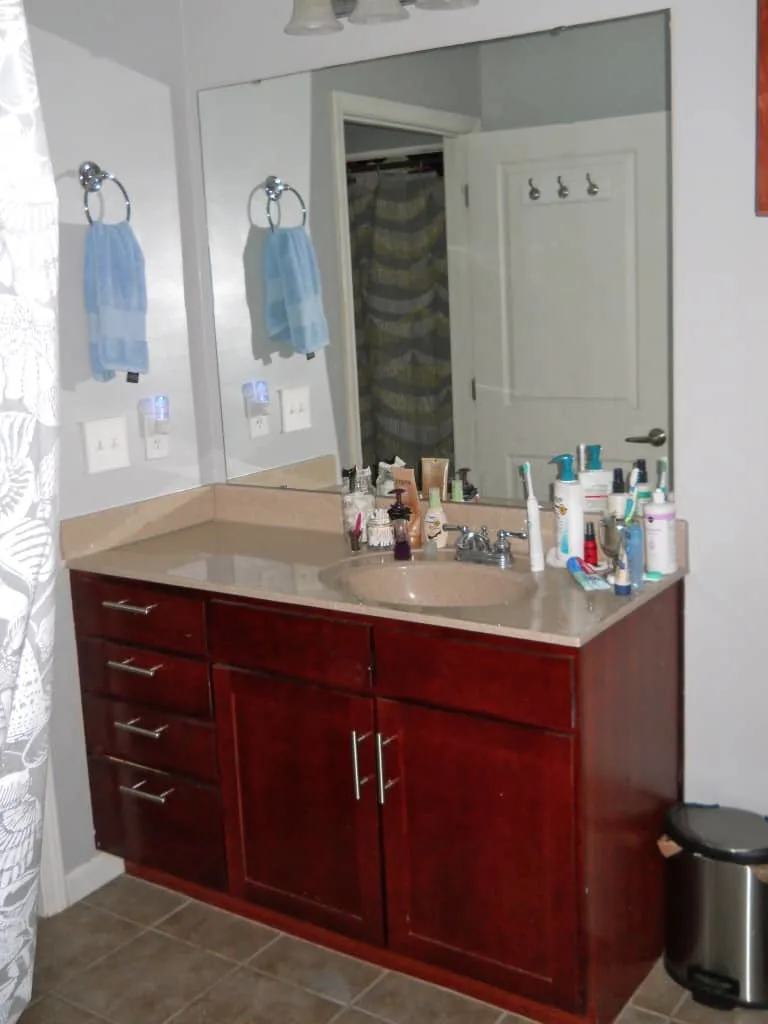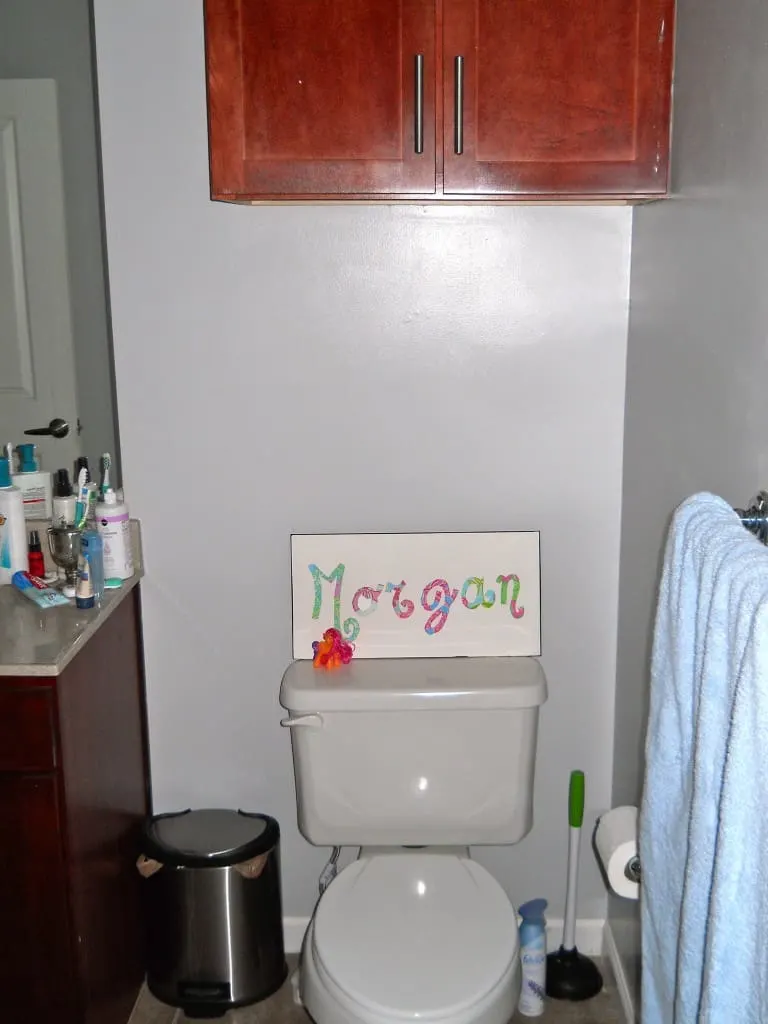 Then we ran a little mini makeover on this space! We added a faux capiz chandelier, a driftwood candle holder, splatter art, and tile framed the mirror! These small upgrades made a really big difference to the room.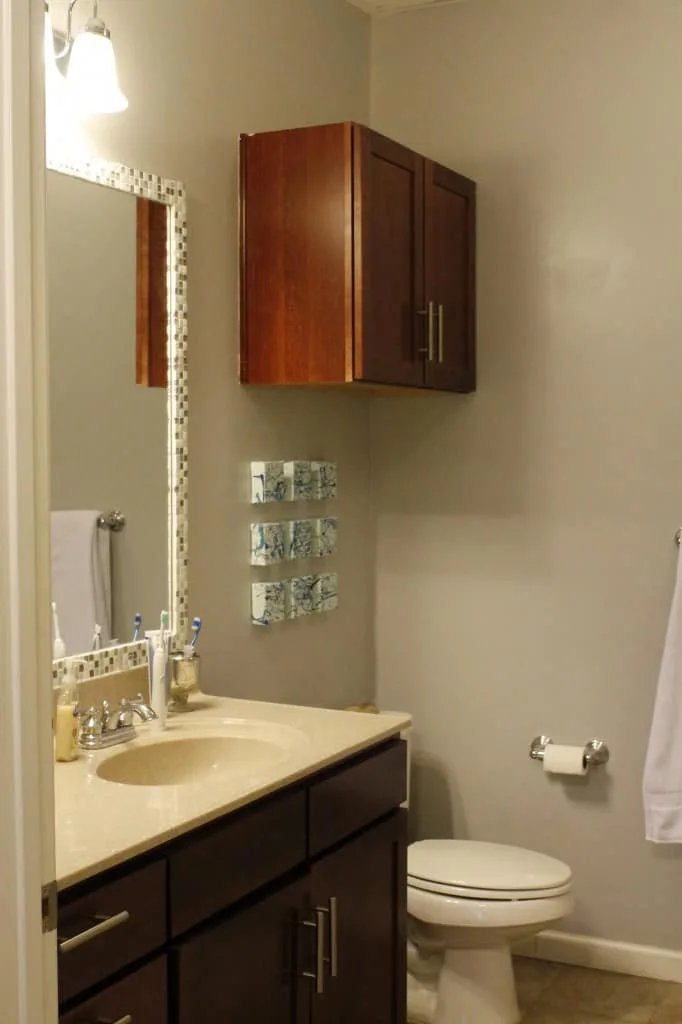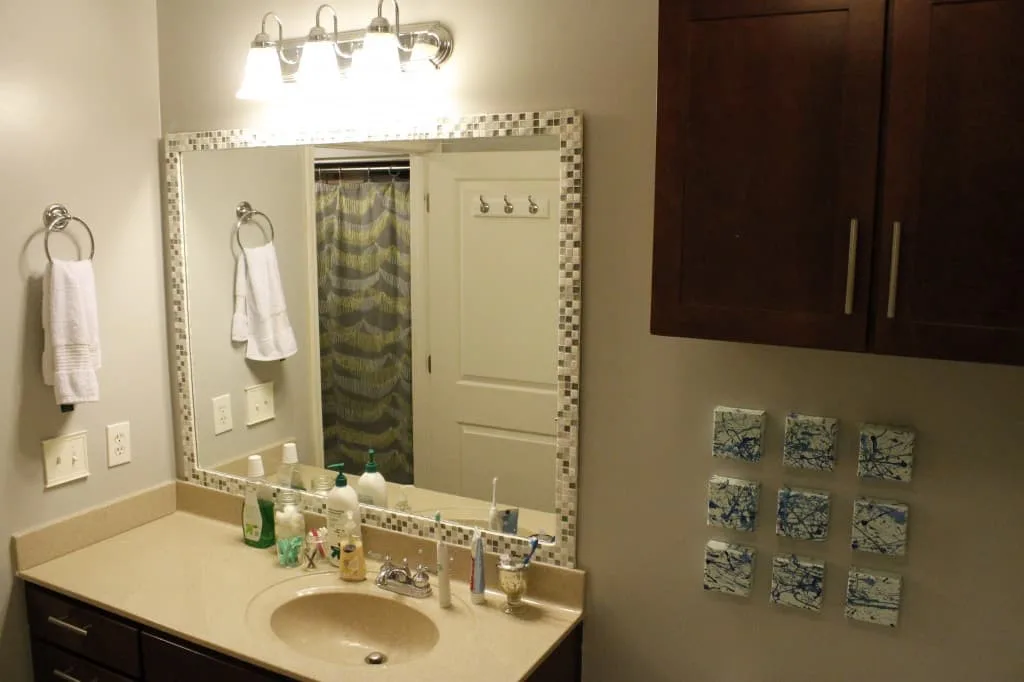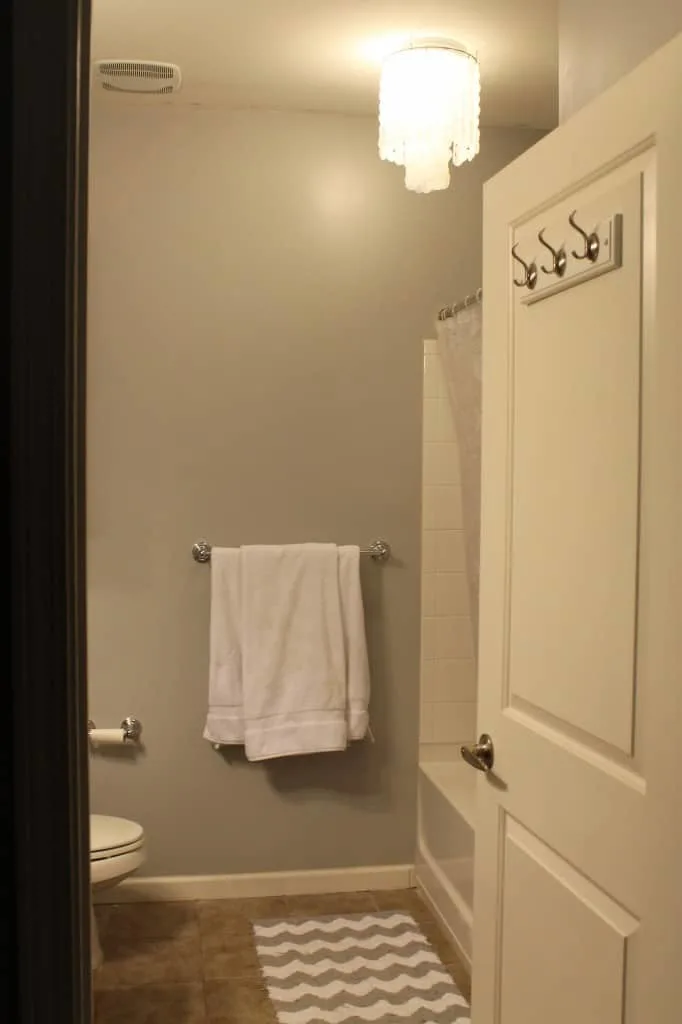 We used some inexpensive plastic containers to organize under the sink. Once again, this was a simple and inexpensive project, but it made a huge impact on how usable the space was. And it made me happy every time I looked in there!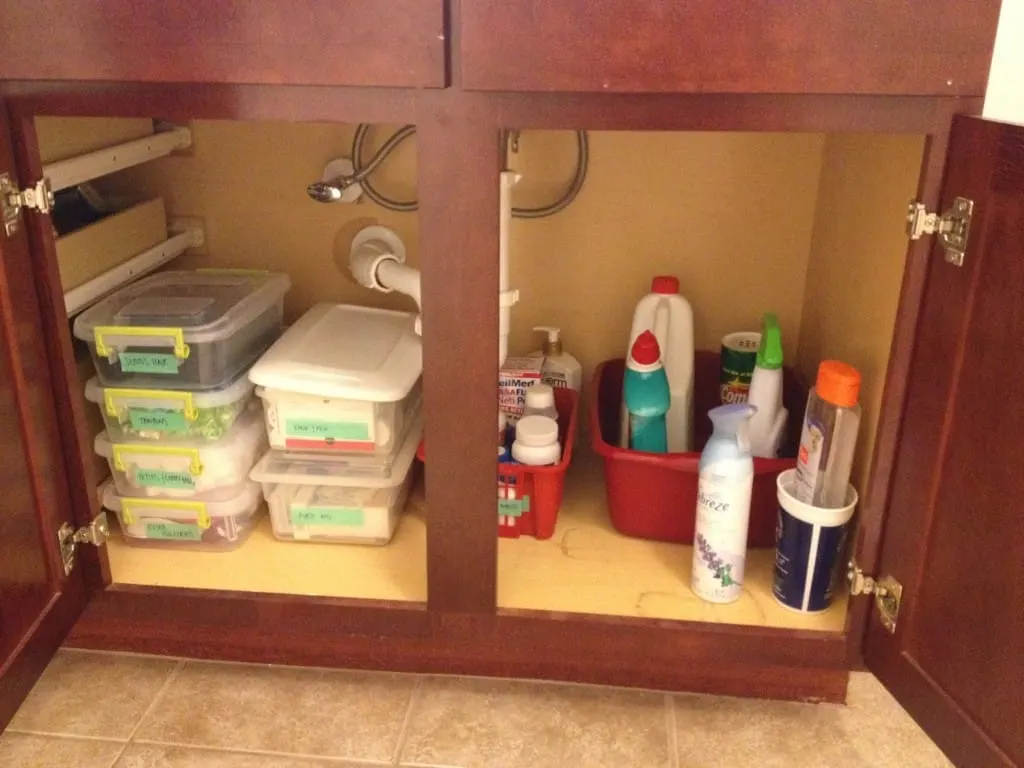 We then added a few new accessories to update the space. Simple things like nice soap pumps instead of the plastic grocery store bottle really make a bathroom feel upgraded.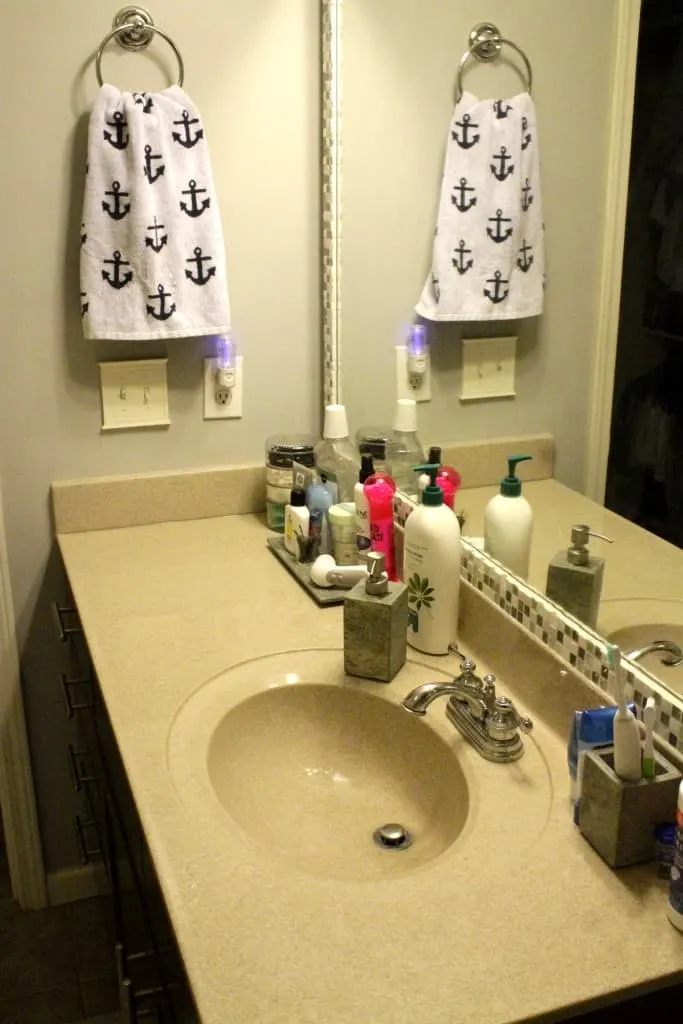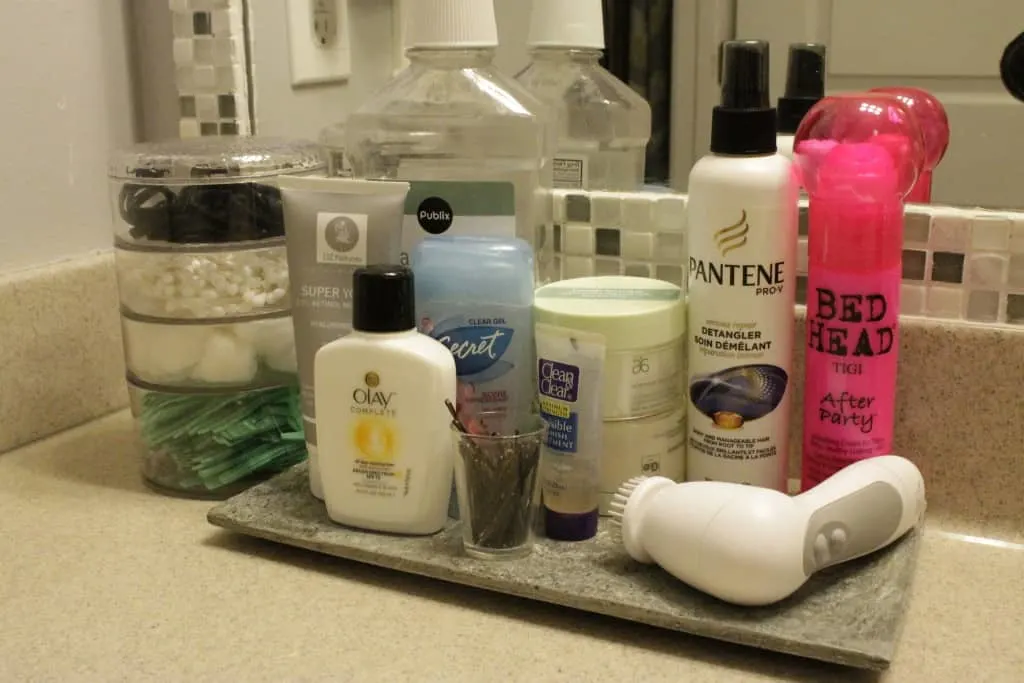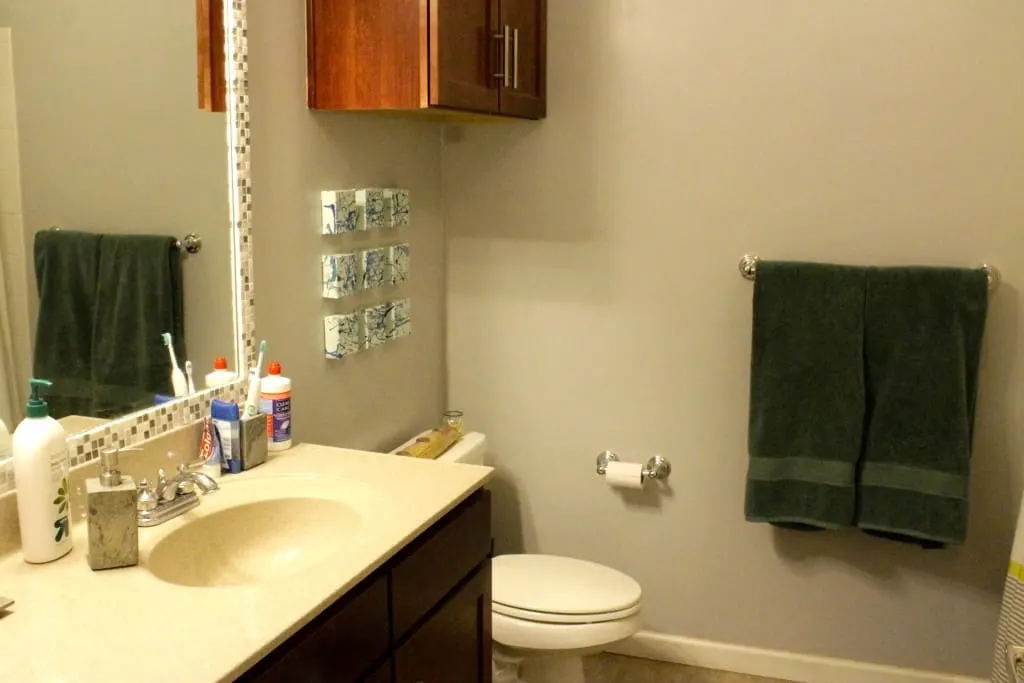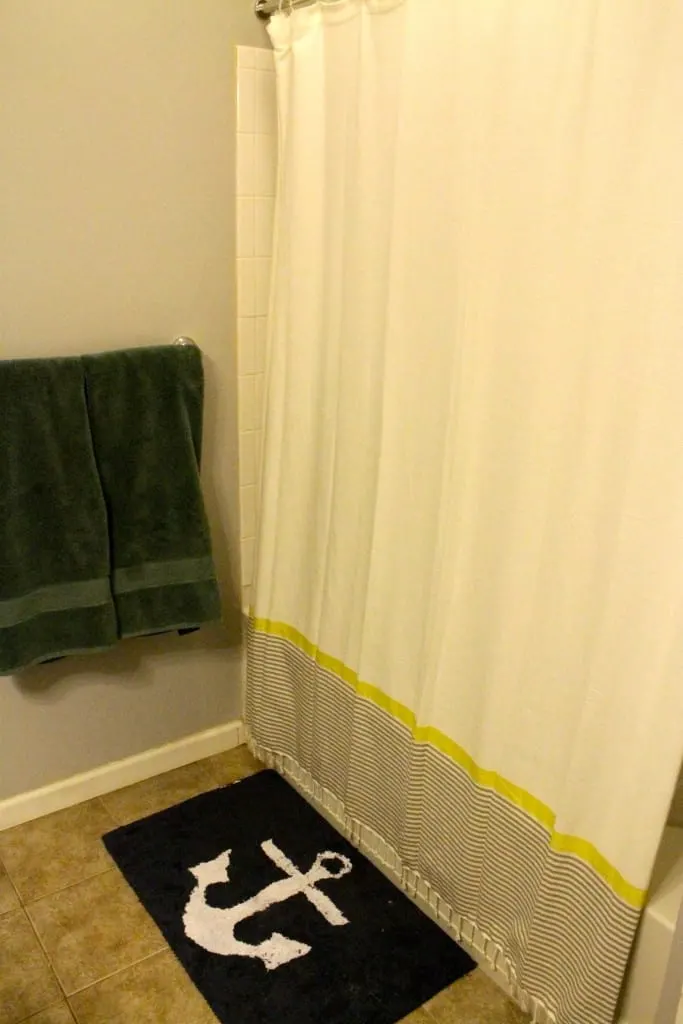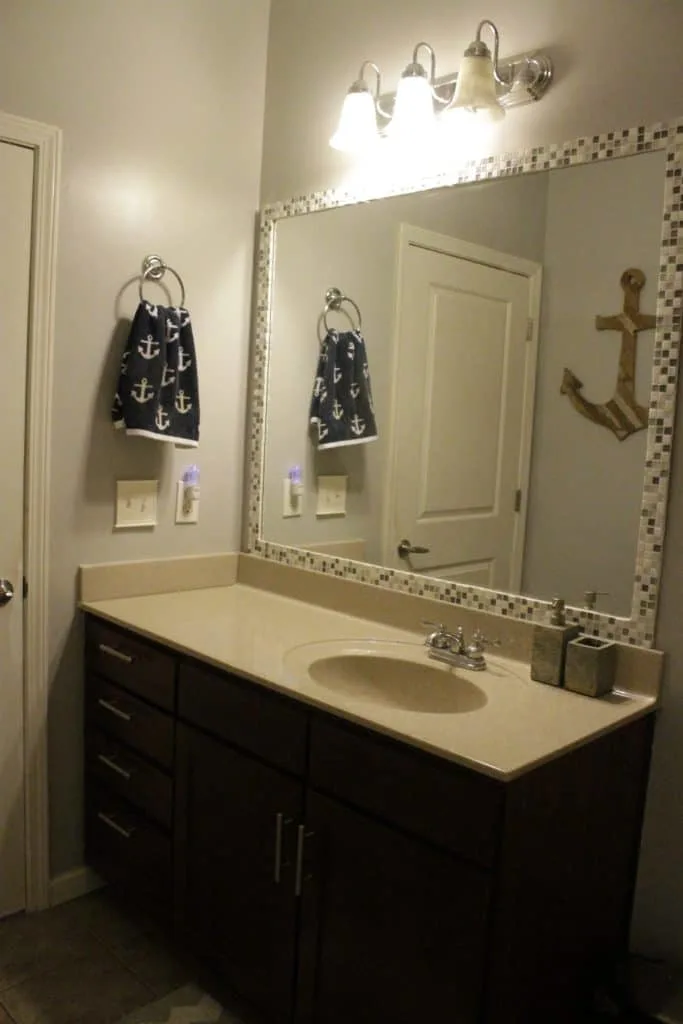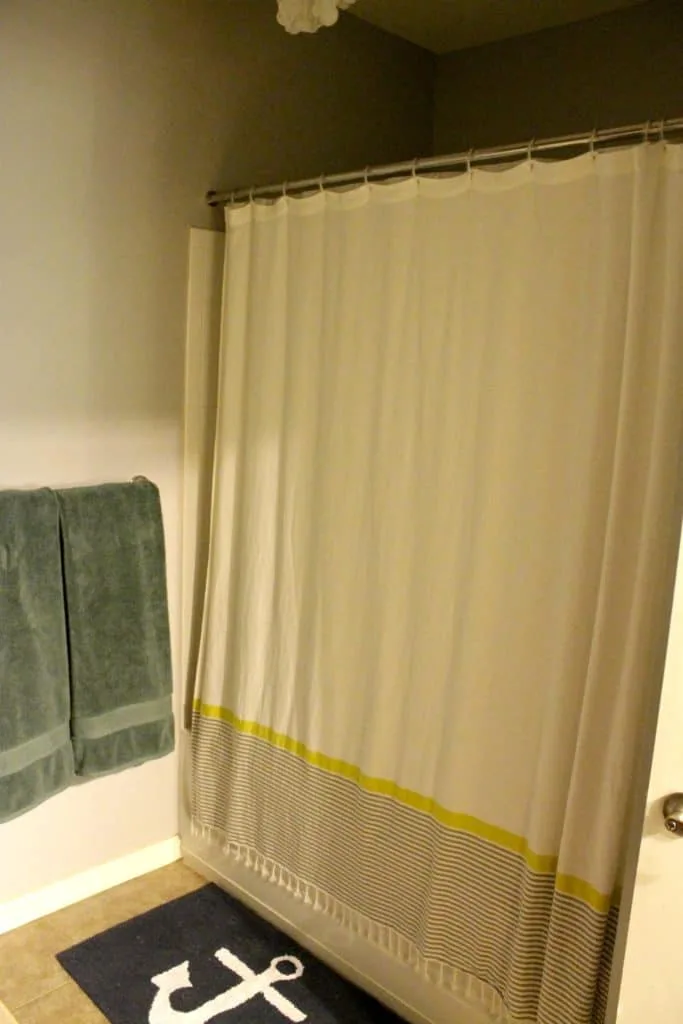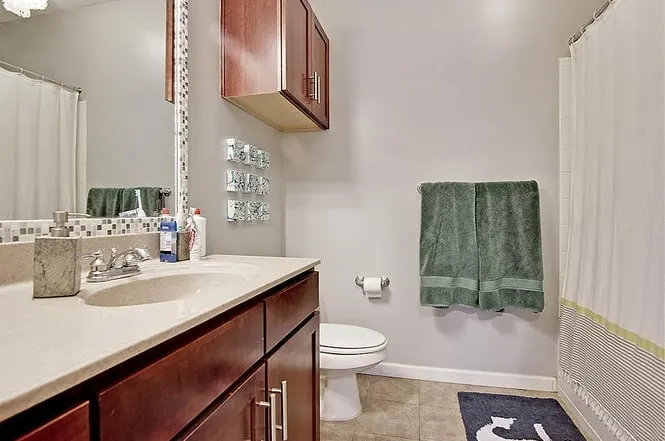 Check out all of the projects that we did in the master bathroom:
This room was really easy to take from builder basic to just our style without spending much money or time on it!