This weekend we had the pleasure of hosting a baby shower for one of my really good girlfriends. She is expecting her second – a girl this time! – in November and we are so happy and excited for them. To celebrated, I planned a fiesta!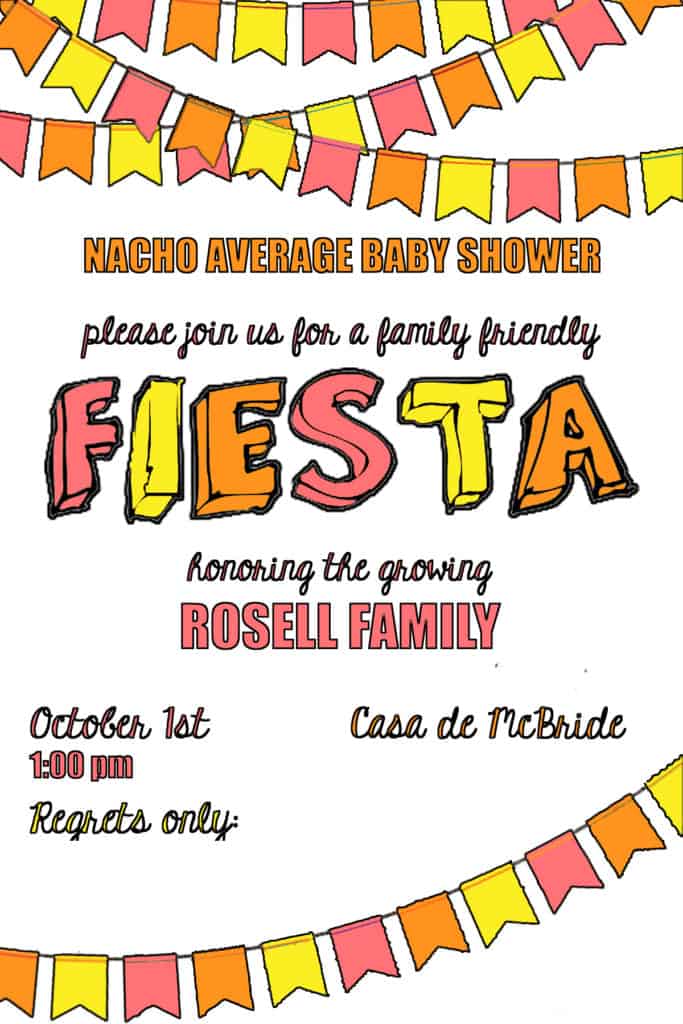 We kept it very casual and set up a nacho and taco bar in the kitchen. My friend loves nachos and that was my inspiration for the theme.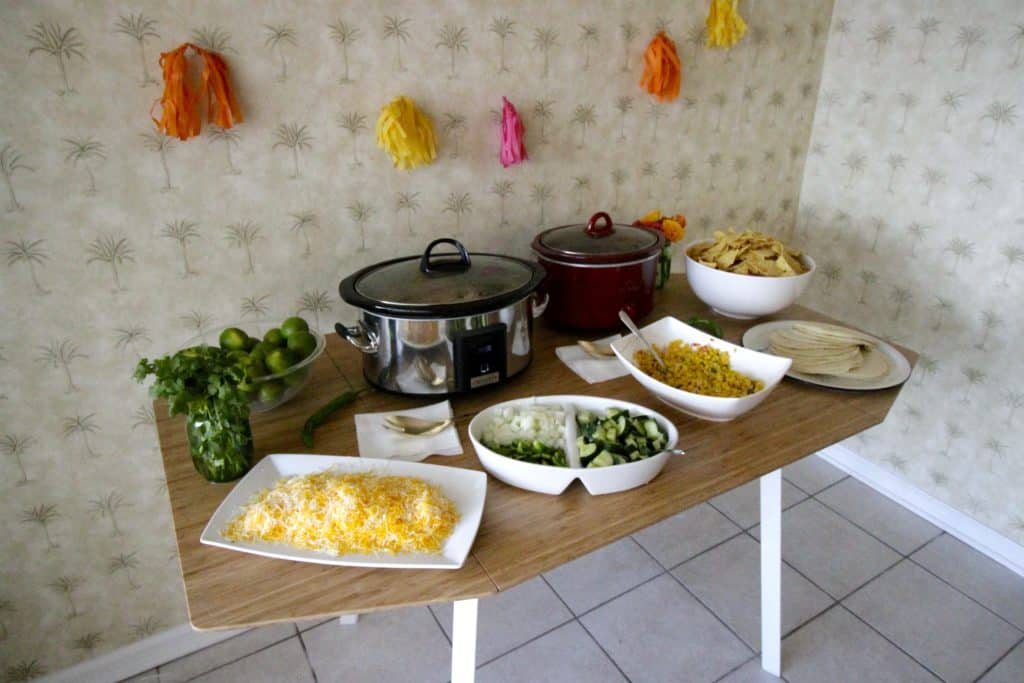 I made some simple tissue paper tassels and paper banners for decor. My biggest tip for simple party decor is to pick a specific color scheme to keep things cohesive. In addition to the pink, yellow, and orange banners, I also got 3 bundles of spray roses from the grocery store (pink, yellow, and orange) and put them in vases around the space.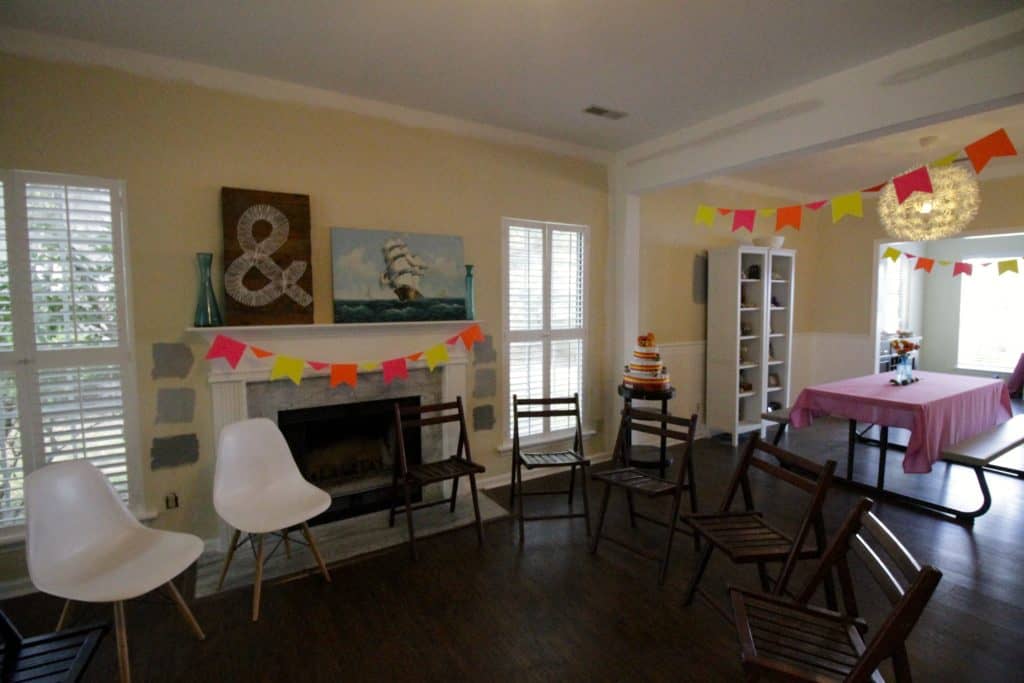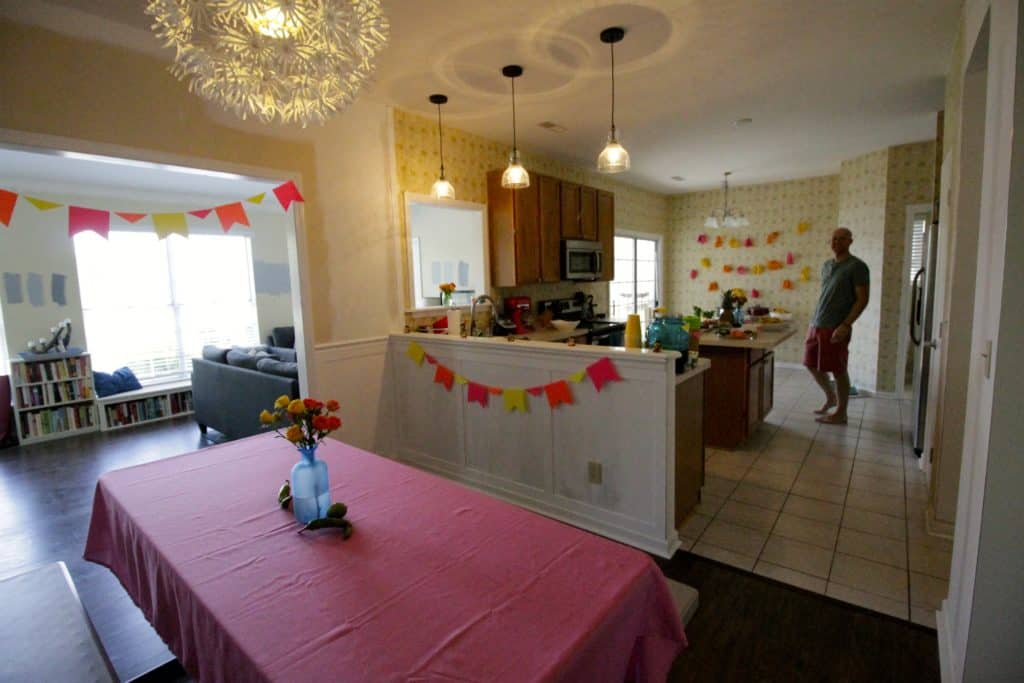 I didn't go with too many games or activities as it was more of a celebration than a shower, but I did set up a baby headband making station which was a big hit! We also had a pinata outside for the kids 🙂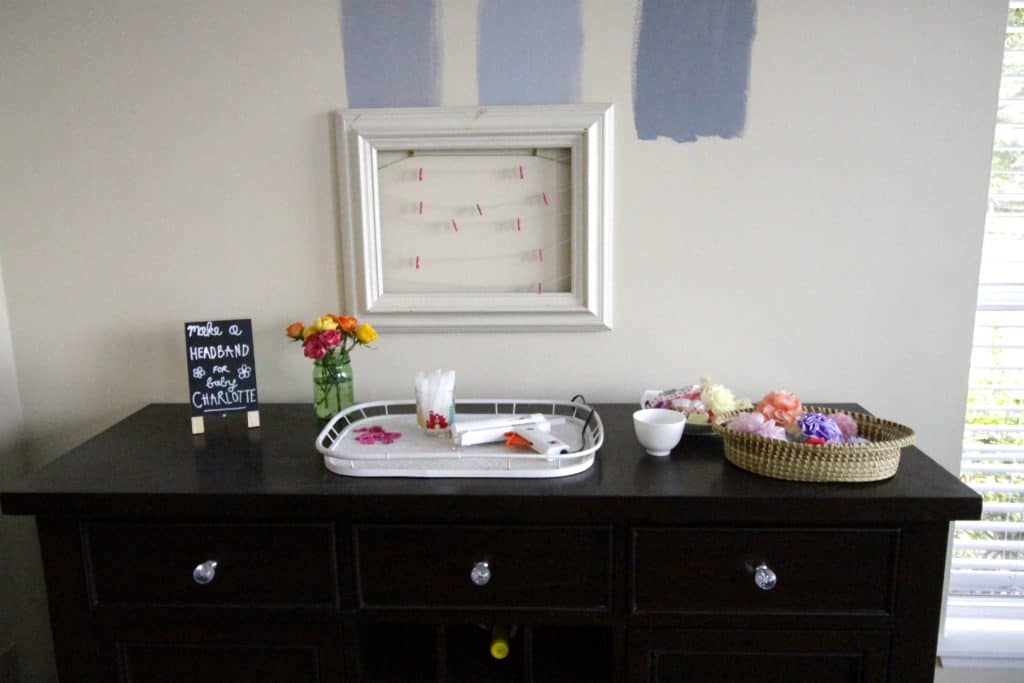 Finally, I made a simple diaper cake also incorporating the color scheme. I loved this method of placing the diapers in a circle instead of rolling them – it saved a lot of rubber bands! The mariachi rubber duckies were the perfect take-away for the new big brother!
Of course, the construction finished less than 48 hours before this party, so our walls were unpainted and we were rocking very temporary furniture. Regardless, it was a fun party and we are so excited to host more parties in our new home!
Throw any parties lately?